Beauty buffs on TikTok love this foundation—here's a thorough review by 3 beauty editors
The coverage is *good*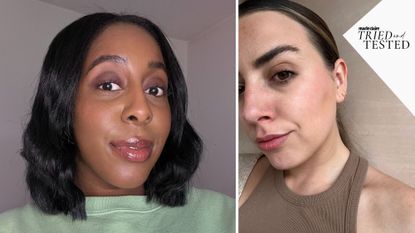 (Image credit: Keeks Reid, Shannon Lawlor)
As a beauty editor, something I'm very passionate about is ensuring that my work isn't skewed by my own views and judgement. After all, everyone's beauty tastes are so vastly different—and this is a fact most apparent when shopping for the best foundation. While some people are looking for the best foundation for dry skin, others want the best foundation for oily skin. Some want a full-coverage foundation, while others might be after a more natural-looking serum foundation.
And, when I saw that Huda Beauty #FauxFilter Luminous Matte Liquid Foundation was big news amongst beauty creators on TikTok, I knew I had to write something about it. And truth be told, I knew I wasn't the right person the job. You see, I like natural-looking, dewy foundations that leave my skin looking like mine—this Huda Beauty foundation is not that. It's a full-coverage formula that promises 24-hour, transfer-proof and water-proof wear.
It's worth noting here that this isn't the only foundation Huda Beauty makes—I am a huge fan of the GloWish Multidew Skin Tint and the brand also offers #FauxFilter in a more buildable stick format. But, wanting to give the people what they want, I decided to give #FauxFilter Luminous Matte Liquid Foundation a proper trial.
The best way for me to do that? Reach out to some of my fellow beauty-editor friends with different skin types and foundation preferences to me and get them to give it a whirl, too.
Here's how we got on...
Shannon Lawlor, Acting Senior Beauty Editor
The Results
The Verdict
"I already knew that nominating myself as a tester for this product was a bit harsh. I am not a foundation person, and the make-up girlies on TikTok have very different taste to me. Most days, I just slather some concealer under my eyes and let the rest of my face do its natural thing. Needless to say, therefore, that I am not the target market for Huda Beauty (the owner of which, Huda Kattan, is famed for her 'cake face' aesthetic) #FauxFilter Foundation.
"Regardless, I went ahead with it. First of all, I would like to say that I found selecting my shade online very easy and Creme Brulée proved the perfect match—shade wise, at least. When it came to testing the foundation, I knew as soon as the product hit my face I wasn't going to like it.
"Let me start by saying I think this foundation would be absolutely exceptional if you like a full-coverage finish. That being said, I like a more natural look, so I tried to apply a little bit and sheer it out. Turns out, this isn't really doable unless you use a very damp beauty blender—something I didn't have to hand. The texture is thick and putty-like, meaning it doesn't spread very easily. As a result, it didn't perform in the way I wanted it to.
"However, the following day I dug out a make-up sponge and dabbed into onto the skin. Once it was fully applied, my whole face looked two-dimensional and I didn't feel like myself at all, so I blended heavily around my nose and over my cheekbones to lift some of the product off. It looked better and wearable, for sure.
"The foundation lasted all day. It stays put. Seriously, not even a millimetre of budge. So, my final verdict is that if you like a full-coverage look that is malleable and you're willing to put some work into the application, then you'll no doubt like this."
Keeks Reid, Freelance Beauty Editor & Broadcaster
The Result
The Verdict
"As an oily/combo skin type, the name of this foundation was so up my street. It's so rare to find a matte foundation that leaves your skin looking glowy while also being full coverage, so I was hoping it wouldn't be super cakey. On the website, it shows a choice of 39 shades and has a decent shade match tool, as well as the models and swatches being true to tone. I found it basically impossible to choose between Peanut Butter Cup and Chocolate Mousse (I loathe the shade names) as there was an indistinguishable difference between them. In the end, I went with Chocolate Mousse.
"The texture is pretty faultless for me. It's very pigmented, so I dotted on a little, working in with a buffing brush and added as I needed. The result was a matte, verging on a satin, finish with very full coverage. I think you could sheer this down to medium coverage if you use a damp beauty sponge and it would give you longer to work with it before it sets. It made such a good base for the rest of my make-up. I didn't apply powder to test the 'matte-ness' and I didn't see breakthrough shine anywhere as quickly as I thought, after about 3 hours I looked shiny through my T-zone. I happily wore it for the entire day and I still looked like I was wearing make-up—it hadn't entirely slid off! Having said that, no one should wear makeup for 24 hours."
Lucy Partington, Freelance Beauty Editor
The Verdict
"Consider this a warning: a little bit of Huda Beauty's #FauxFilter Luminous Matte foundation goes a long old way. One and a half pumps were enough to cover my whole face, and it really does disguise everything—every blemish, every bit of redness, you name it and it was gone.
"However, I need to point out that I didn't have an easy time picking my shade online: I'm very pale but most of the lighter colours look like they'd either be too yellow or too pink—in the end I went with Angel Food which, thankfully, turned out to have more neutral undertones that I initially thought it would and so it ended up being a decent match.
"It's worth noting that I found it better to apply cream products with it—I initially tried using powder bronzer but it seemed to just sit on top of the foundation rather than creating a seamless blend. Once I'd nailed that, it really did last well throughout the day and it didn't need any top-ups at all. However, I didn't really notice much of the promised luminosity come through. I usually opt for a foundation with glow-giving coverage, so the fact this is a 'luminous matte' piqued my interest, but on my skin it just looked like most other high coverage foundations."
Celebrity news, beauty, fashion advice, and fascinating features, delivered straight to your inbox!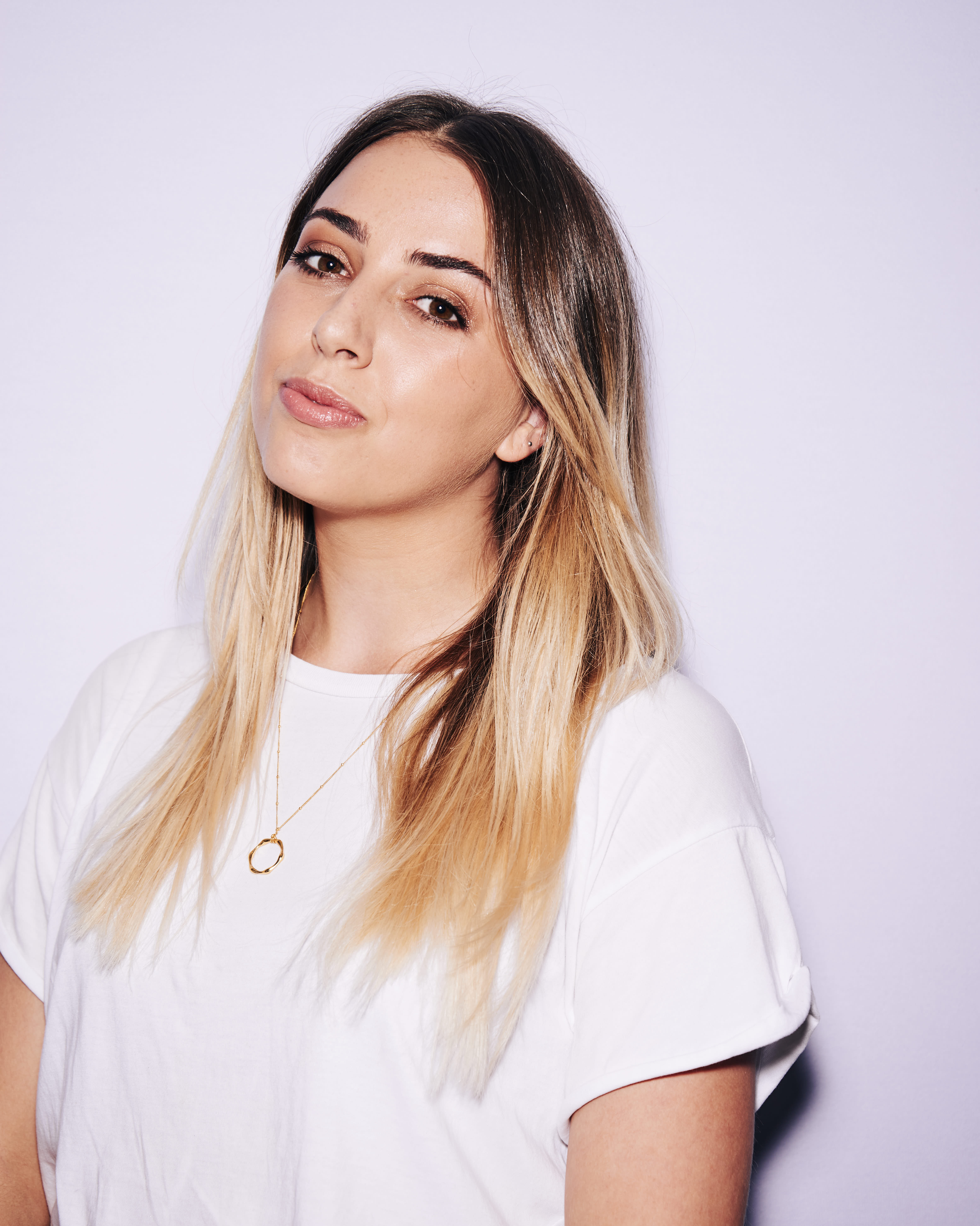 Shannon Lawlor is the Executive Beauty Editor at Marie Claire. With nearly a decade of experience working for some of the beauty industry's most esteemed titles, including Who What Wear, Glamour UK, Stylist and Refinery29, Shannon's aim is to make the conversation around beauty as open, relatable and honest as possible. As a self-confessed lazy girl, Shannon has an affinity for hard-working perfumes, fool-proof make-up products and does-it-all skincare.