Hailey Bieber uses this Chanel foundation on repeat, so I decided to test every formula the brand offers
Spoiler: there is no dud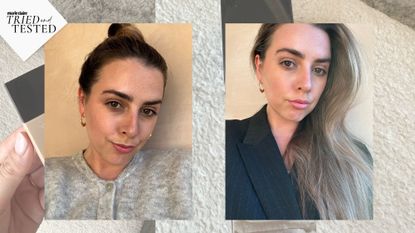 (Image credit: Shannon Lawlor)
Throughout my years as a beauty editor, I've put a lot of effort into finding the best foundation out there. And truth be told, I'm not much of a foundation lover. You see, I like skin to look natural and like its most glowing self. For this reason, I'm big into serum foundations and foundations for dry skin that leave a dewy complexion (despite the fact my skin is actually quite greasy, so probably best suited to a mattifying foundation for oily skin). Typically, I find foundation hard to shop for because I think it covers up all of the things that make my skin mine.
But recently, from scrolling through TikTok for too many hours a day, I have realised that Hailey Bieber (who, by the way, is my ultimate complexion inspiration) uses one particular foundation on repeat to achieve her natural-looking glow—Chanel Vitalumière Radiant Moisture-Rich Fluid Foundation. And I have been more than a little intrigued ever since.
I used Vitalumière regularly when I was younger—but as my career grew, so too did the amount of foundations I had to test, and Vitalumière was slowly forgotten about over the years. But a couple of months ago I decided to give it another go, and it was love at first application. It smooths out the complexion expertly but maintains enough texture and glow to ensure skin still looks like skin—I was hooked once again.
But my newly rekindled love for Chanel Vitalumière has left me in quite a pickle. You see, Vitalumière has become almost impossible to get your hands on. Whether this is because Hailey Bieber is selling it out or because Chanel is discontinuing it, I'm not sure. While it's still listed on the Chanel website, I can't seem to get my mitts on it at all. But my journalistic mind knows better than to think Chanel would simply discontinue one of its most iconic and popular foundation formulas—they must have an alternative. So, in a bid to find the next best thing, I decided to try every Chanel foundation out there.
I hate to admit this, but Chanel is a brand I always overlook when it comes to base products. For starters, it's expensive—like really quite expensive (I love a good drugstore foundation). And considering I only wear foundation once at a week at most, the idea of parting with £40+ for a foundation doesn't sit well with me. Secondly, I've always considered Chanel to be more of a 'treat' beauty brand. And by this I mean the sort of brand I shop from for little luxuries that make me feel good. I'm talking nail polish, lipstick or blusher, opposed to the core essentials of my make-up bag.
But in reality, using a Chanel foundation in the form of Vitalumière regularly had me feeling on top of the world. Not only does it leave my skin looking the best it has, well, ever, but it also adds a little bit of high-end luxury to my daily routine. I feel expensive every time I pump a dollop of that liquid gold and apply it mindfully to my face. And I think everyone deserves a bit of that joy. So, if you too are in the market for a luxury foundation that delivers, I tested out every Chanel foundation the brand offers and reached out to some experts for their insights, so you know exactly which formula will be best for you. Here's how I got on...
Best Chanel Foundation For A Smooth Glow
Chanel Vitalumière Radiant Moisture-Rich Fluid Foundation
Chanel Vitalumière Radiant Moisture-Rich Fluid Foundation
In all honesty, I'm deeply upset at the prospect of Vitalumière disappearing. It is, without question, one of the best foundations I have ever tried for a natural-looking, skin-like glow. It also doesn't leave the skin feeling greasy and coated like some many other' do. Oh, and it also builds really well. You can sheer it out or layer it up depending how much coverage you fancy. However, I didn't want to leave it off this list entirely. It is, after all, still listed on Chanel's website and sets the benchmark for this whole endeavour.
For
Natural-looking glow
Versatile
Against
Expensive
Difficult to get hold of
Best Chanel Foundation for Skincare Benefits
Chanel No1 de Chanel Revitalizing Foundation
Chanel No1 de Chanel Revitalizing Foundation
The latest addition to Chanel's foundation offering in No1 de Chanel Revitalizing Foundation. This stuff is good. "It is the perfect combination of light and dewy, along with longwearing. It is the easiest way to warm skin up and keep it looking real," says Chanel make-up artist, Zoe Taylor. Personally, I would say it sits more in the serum foundation category thanks to its skincare-packed formula. Containing red camellia extract, it targets a whole host of skin concerns related to ageing, include lack of firmness, elasticity and glow. The foundation itself is very lightweight, feeling like a second skin on application. It's not super 'wet' or glowing and feels matte on the skin—however the mirror tells a different story. Skin looks healthy and full of life without any tell-tale dewiness. Is it a versatile foundation for every occasion? No. But it's a great option for those who want a little something on their face without going whole hog on a full-coverage foundation.
For
Contains skincare ingredients
Lightweight
Against
Expensive
Not majorly high coverage
Best Chanel Foundation for Everyday Wear
Chanel Les Beiges Foundation
Chanel Les Beiges Foundation
Truthfully, I didn't think I'd like this formula very much. Something about the inclusion of the word 'glow' in the name makes me think of sticky, shimmering formulas that end up slipping all over my face—but this isn't that at all. It's formulated with hydrators such as glycerin so that it looks natural on the skin and definitely has a satin finish, but it also contains silicate powders so that skin isn't left feeling greasy or tacky. If your skin is really oily, you might not be a huge fan—but my combination skin likes it a lot. "Its silky texture and vast spectrum of shades is the one thing that can totally transform your skin while being invisible to the eye and imperceptible to touch," agrees Chanel make-up artist, Marco Antonio.
Against
Expensive
Might not work for oily skin
Best Luxury Chanel Foundation
Chanel Sublimage L'Essence de Teint
Chanel Sublimage L'Essence de Teint
Obviously the foundation I like the most in Chanel's line-up is also the most expensive. And I'm not talking £50 levels of expensive, I'm talking £120 levels of expensive. It makes me wince just thinking about it. Would I ever spend £120 of my own money on a foundation? Absolutely not. However, if I were to ever find myself in a place where dropping over £100 on a foundation wouldn't financially ruin me, then I'd go for this one. The coverage is very light, but light-reflecting pigments help blur skin and make it look bronzed and dewy in a way no other skin tint I've ever tried can. The real win, however, is the accompanying brush—it's perfection. Densely packed and conveniently sized, it has become my go-to for all sorts of base application.
For
Comes with a great brush
Lightweight and refreshing
Against
Eye-wateringly expensive
Only 13 shades
Best Chanel Foundation for a barely-there finish
Chanel Les Beiges Water-Fresh Tint
Chanel Les Beiges Water-Fresh Tint Foundation
I'm going to cause some controversy here, but this is probably my least favourite Chanel base out there. I know that everyone adores it, but since its launch a good few years ago, other formulas on its kind have come along—and I think they're a bit better. In fact, I even think that Chanel's follow up product (below) is an improved version of this. The idea is that this product delivers tint-like coverage in a hydrating, refreshing, water-like base. And it does do that. My problem however is with the blending. The pigment takes quite a lot of working in to avoid streaks and, I think, needs to be applied with the fingers for a decent finish—which makes the brush almost entirely redundant. Not only is this mini brush not particularly useful for this product, it's also wasteful. Having said all of this, I do still use this product when I'm on holiday. It gives skin a certain je ne sais quoi—it's not blurring or blemish-hiding, it just gives the complexion a little lift.
For
Very hydrating
Natural-looking
Against
Expensive
Not really buildable
Best Chanel Foundation for Hydration
Chanel Les Beiges Water-Fresh Complexion Touch
Chanel Les Beiges Water Fresh Complexion Touch Foundation
"[It] sits somewhere between a foundation and a concealer. I pump the formula onto the back of my hand and break up the micro-droplet pigments using the brush that comes with it. I then use the formula to cover any redness around the t-zone blending it outward towards the edges of the face. The formula melts into the skin and feels lightweight and nourishing what giving the perfect level of coverage," says Chanel make-up artist, Ninni Nummela. Personally, I'd much prefer it if Chanel dropped this brush entirely. That aside though, this product (which is a sister to the one above) is, in my opinion, a winner. When applied with the hands, it delivers and easily achieves a natural-looking base with some impressive coverage. As with all Chanel foundations, it doesn't mask the skin—it just blurs and makes things look healthier. Made up of 60% water, this foundation is beautifully hydrating.
For
Good coverage
Cooling and refreshing
Against
Expensive
Not a lot of product
Best Chanel Foundation For All-Day Wear
Chanel Ultra Le Teint Fluide Foundation
Chanel Ultra Le Teint Fluide Foundation
Although I have oily/combination skin, I still like my foundation to appear dewy, so I don't typically like really mattifying, long-wear formulas either. However, this stuff is genius. It doesn't have a matte finish in the slightest—you can evidently see the glow on my cheeks in the above picture. However, it does seem to take down shine in places where I don't want it. The coverage isn't nearly as full-on as I expected but is still perfectly buildable. And as for the long-wear claims? It really does last all day.
For
Great for oily skin
Long-wear formula
Against
Expensive
Doesn't have lots of coverage
Best Chanel Foundation for a matte finish
Chanel Ultra Le Teint Velvet
Chanel Ultra Le Teint Velvet Foundation
Another elusive Chanel foundation, Ultra Le Teint Velvet Foundation is regularly out of stock. Again, I'm not sure if this means Chanel has plans to discontinue the product or not. Personally, I'd be upset if that's the case. Coming from someone who doesn't love a matte finish, I was surprised by how much I liked this when I tested it. The formula is almost water-like it's so lightweight and liquidy, but the finish is second-skin—it delivers an instantly drying, matte veil that has skin looking its healthiest.
For
Great for oily skin
Lightweight formula
Against
Expensive
Hard to get your hands on
Best Chanel Foundation for a lightweight finish
Chanel Vitalumière Aqua Foundation
Chanel Vitalumière Aqua Foundation
A more lightweight version of the original Vitalumière, this stuff is lovely. It doesn't pack as much of a coverage punch as the original, understandably, but it's a wonderful everyday option. In fact, I could see myself reaching for this foundation every single day—and as a daytime foundation hater, that's saying something. I wouldn't say it's particularly buildable, but it didn't bother me in the slightest. However, if you're looking for something heavy duty, this product isn't for you. Also, it's worth noting that the full shade offering is made up of 12, not particularly diverse, options—and the full range is hardly ever in stock.
For
Beautifully lightweight
Hydrating
Against
Expensive
Disappointing shade offering
Celebrity news, beauty, fashion advice, and fascinating features, delivered straight to your inbox!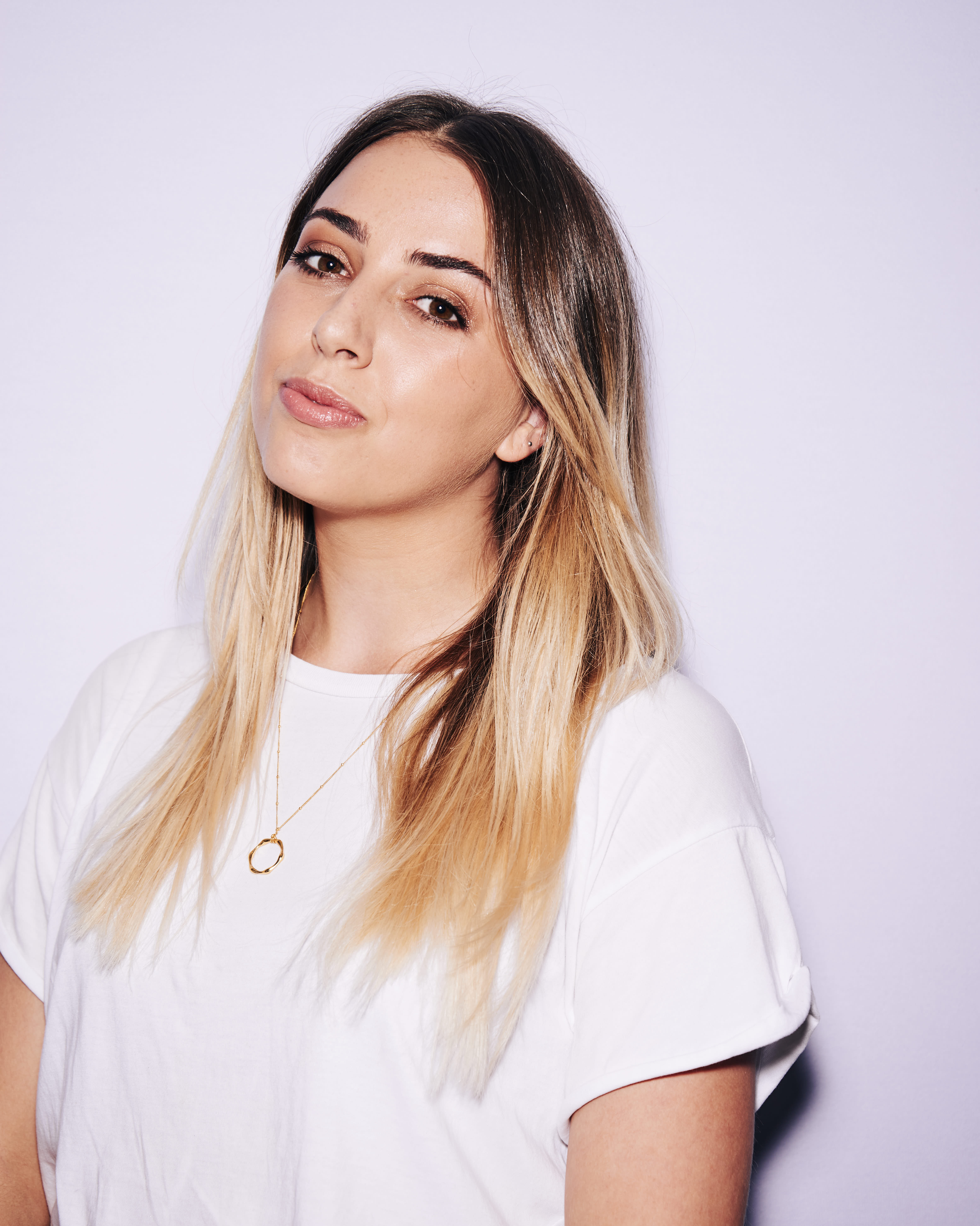 Shannon Lawlor is the Executive Beauty Editor at Marie Claire. With nearly a decade of experience working for some of the beauty industry's most esteemed titles, including Who What Wear, Glamour UK, Stylist and Refinery29, Shannon's aim is to make the conversation around beauty as open, relatable and honest as possible. As a self-confessed lazy girl, Shannon has an affinity for hard-working perfumes, fool-proof make-up products and does-it-all skincare.