Cyber Monday makeup deals including Mac and Benefit
Where to get the best deals on foundation, mascara, lipstick and more
Words by Penny Goldstone and Megan C. Hills
Black Friday 2018 is fast approaching, and as ever, we predict it to be the biggest online shopping weekend of the year in the UK. And with just 3 days to navigate those jaw-dropping Black Friday clothing sale deals and Black Friday designer deals (just in time for Christmas), we thought we'd make life that little bit easier for you with our guide to the best destinations for the best black Friday makeup deals!
After photos of this palette leaked online, everybody lost their mind and now it's finally on offer. This warm pink-toned palette is going for up to 25% off if you use lookfantastic's code BF25 at checkout, but move snappish because it's going to go fast.
Originally priced at £42, up to 25% off with code BF25 (£31.5)
Huda Beauty has taken the make-up world by storm since Huda Kattan released her range and this gift set is a traesure trove. With all five of Huda Beauty's eyeshadow palettes, you'll have no excuse for an uninspired shadow look again. It's up to 25% off at Cult Beauty if you spend over £250 (with code BLACKOUT25), 20% off if you only spend £100 with code BLACKOUT20 or 15% off if you spend over £20 with code BLACKOUT15.
Priced at £100, up to 25% off available
Beauty advent calendars are low-key one of our favourite things this season and this calendar is going nearly half off over at Cult Beauty in their Big Beauty Black Out Black Friday sale. BARGAIN.
Priced at £30, originally priced at £50
Whether you're an expert at carving your face or want a reason to get started, this It Cosmetics palette has six different powders that'll sort you right out. Everything on It Cosmetics is going for 25% off this Black Friday, so just remember to pop in the code BLACK25 at check out
Priced at £23.25, originally £31
Shop now
Looking for a new highlighter? This sparkly compact will give you all the shine you need, plus a little rainbow sparkle if you're feeling extra magical today. Simply use the code BF25A to get 25% off at check out.
Priced at £19.5, originally £26
3 for 2 on all Kevyn Aucoin at Beauty Expert
Kevyn Aucoin is one of the most respected names in the beauty business, as a renowned make-up artist in his own right. His beauty brand is unsurprisingly top of the line and selected products including Aucoin's eyeliner, eyeshadows and blushers are part of Beauty Expert's Black Friday deal. That means you'll be able to get 3 for 2, with the price of the cheapest item going free.
Priced at £27, 3 for 2 at Beauty Expert
Priced at £46, 3 for 2 at Beauty Expert
Priced at £31, 3 for 2 at Beauty Expert
Bring out your inner femme fatale with this deep red lipstick, which is currently going for half off at Illamasqua. We love it.
Priced at £10, originally priced at £20
Shop now and get 20% off site wide with the promo code MC20LAN valid until Monday 25th November 2018
We stan a lightweight foundation and this is a great shout. With a diverse range of shades (yass), it's going for 25% off at Illamasqua's site.
Priced at£24.75, originally £33
We had a few of these come through to the office and oh boy, this stuff is worth its weight in gold. Deeply pigmented and absolutely lush, all the shades are on offer for up to 25% off in lookfantastic's declining Black Friday sale but we've got a soft spot for this one in Call Me.
Originally priced at £23, up to 25% off with code BF25 (£17.25)
This ultra cool US brand has just landed in the UK and luckily, they're offering 3 for 2 on all Lime Crime products over at lookfantastic. With eyeshadow palettes and liquid lippies galore, the packaging on their Venus palettes has totally won us over (and the shadow ranges as well, of course).
Priced at £35, 3 for 2 offer at lookfantastic
This primer will completely disguise those pesky pores and make your skin look flawless AF, without the use of an Instagram filter. With little flecks of gold and a lightweight feel, it's part of their hero Touche Eclat range and it's up to 25% off in lookfantastic's declining Black Friday deal. Just chuck in BF25 at check out.
Priced £29.50, up to 25% off with code BF25 (£22.125)
If you're a fan of beauty guru Jaclyn Hill, you'll know this is biggest Morphe drops in a while. This colourful palette has everything you need to create a neutral everyday look or shake things up with a bright halo. Lookfantastic is offering up to 25% off if you use the code BF25, but you'll have to do it quick as the discount drops by 1% every hour. Can't get enough of Morphe? Check out our dedicated Morphe Black Friday deals page for more.
Priced at £37, up to 25% off available with code BF25 (£27.75)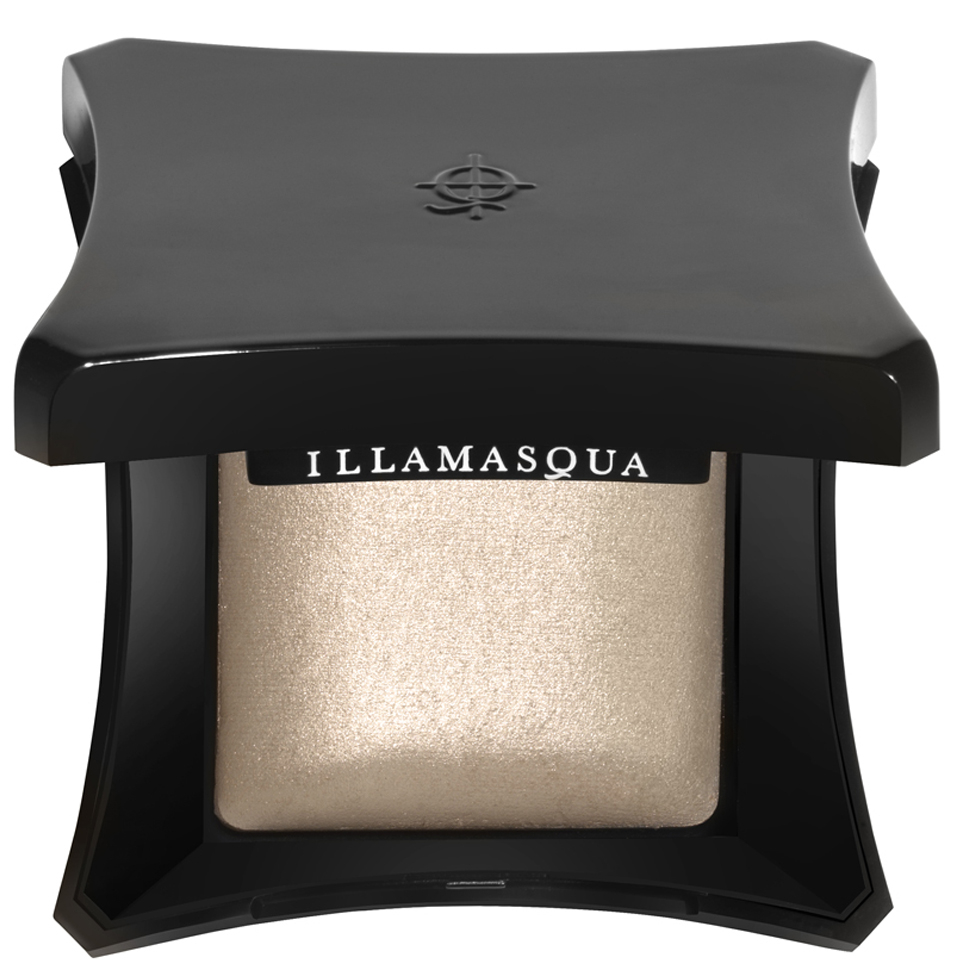 Now £48 but £36  code BLACK25(25% off site wide)
When is Black Friday 2018?
Black Friday 2018 falls on the day following Thanksgiving Day in the United States (which is the fourth Thursday of November). Here in the UK, Black Friday 2018 will fall on 23rd November (which is a Friday) so you still have time to bookmark the shops you want to visit and pick out the deals you're going to go after.
What is Black Friday?
Black Friday is a day when shoppers can take advantage of *huge* discounts from various retailers. We're talking loads of £££ off makeup. Perfect if you want to buy gifts or update your look for party season.
Black Friday Makeup deals
Most of those deals will be available both in store and online, depending on where you prefer to shop, though there are usually more deals online, including flash promotions. Now typically, beauty isn't reduced by much more than 20%, but you know what they say, it's better than nothing.
Since we know there are a few MAC diehards out there (guilty), we've actually put together a little page specifically for the best MAC makeup deals coming to you this Black Friday.
Black Friday make up deals for foundation
Finding the best foundation for your skin type can be tricky (especially for those of you looking for the best foundation for pale skin), so first off, you need to follow our guide to find the best one for you, before you even think of buying one during Black Friday, as once it's open, you can't return it.
First things first, think about what texture and finish you prefer. The best powder foundations will give you a matte finish and is great for oily skin types. Liquid, on the other hand, can create a matte or dewy finish, while creams and mousses will literally make light bounce off your skin. Not sure which one you need? This foundation quiz will match you to the best one for you.
Once you know which shade you want, you can do the fun bit: buying it. There are plenty of Black Friday beauty deals to take advantage of. For starters, Fabled by Marie Claire will offer deals on site and you'll want to keep an eye out.
Other stores like Boots, Superdrug, House of Fraser and Debenhams, which all have great selections of branded makeup, also have discounts in store and online, so if yours is out of stock in one of them, it's worth shopping around.
Black Friday make up deals for lipstick
First of all, it comes down to picking the right shade for you. The secret is to find one that completely works with your colouring. Which is basically everything, from the undertones of your skin, to your hair and eye colour. So, blue-toned reds look cooler, whilst poppy orangey reds are warmer etc. It's worth getting colour matched in store (Boots No7 do it well) and holding off to buy your lipstick during Black Friday.
Autumn/winter, and specifically party season, is the right time to rock a bold lip, whether you're opting for a scarlet pout or for a darker berry shade – though that said, there's always room in your beauty bag for the perfect nude lippie.
Black Friday makeup deals for mascara
The search for the perfect mascara is not an easy one, because it entirely depends on what you want it to do. Do you want longer lashes, more volume, more curl? Do you want lashes to look natural or more dramatic, like false lashes? And what shade do you want? Because there is such a thing as blacker black. Plus, there's the brush to consider too, depending on your preference.
We've curated the perfect edit of the best Black Friday deals on mascaras below.
Black Friday makeup deals for eyeshadow
Eyeshadow palettes can be expensive, but if you invest in a good quality one, think Charlotte Tilbury or Urban Decay, then you won't need anything else, and you just can't beat it to create the ultimate smoky eye.
There are plenty of great deals on beauty sets around, so snap one up now.
Black Friday makeup deals for blush and bronzer
Whether you're more of a rosy cheek or bronzed kind of girl, there's a blush or bronzer out there for you, on offer courtesy of Black Friday. A pink blush suits most skin tones and will make blue eyes pop, though a more coral or red blush will suit darker skin tones beautifully.
And nothing beats bronzer to add that little 'I've just been on holiday' glow, especially if it includes a gold shimmer.
From Nars to Mac, shop the best Black Friday blush and bronzer deals below.