14 short hairstyles that are perfect for women over 50, according to an expert
A pro hairstylist spills all his secrets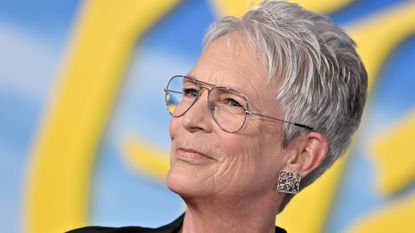 (Image credit: Getty / Axelle/Bauer-Griffin / Contributor)
Even though we're writing a piece about short hairstyles for older women, we're the first to tell you that hairstyles — cut and colour — have zero age limitations. You wear exactly what you want when you want (we're particularly loving bob hairstyles and blunt bob right now).
We do, however, understand that as some people get older, their hair changes and their desires shift, leaving them totally confused on how to accommodate that. But, that's where we and hairstylist Lewis Pallett (the man responsible for some of the most fabulous hairstyles on the red carpet) come in.
"The biggest worry I have from my clients when it comes to their hair as they age is that going shorter always reminds them of their mothers," explains Pallett. To combat this, he recommends "I'd always keep styles on the cooler, edgier side — gone are the days of only having round brush blow drys on shorter hair — so embrace the scruffier textured haircuts." These style of cuts can also help disguise thinning hair if that's something you're looking for with a new crop.
If going shorter still worries you a little but you're keen to switch things up, "I would suggest having a shorter version of what you usually do with your hair; taking a few extra inches off each time and testing the water with a short style — you can always go much shorter next time if you like it," Pallett says.
Types of short hairstyles:
According to Pallett, these are four most common short hairstyles that he recommends for women who want to switch up their hair as they get older. These include: the shag, bobs, crops, and boy crops. Of course, these can be tailored for your specific wants, face shape, and styling routine, which your stylist can work with you to determine, but these four styles are a great starting point.
The Shag:
"The Shag has made a comeback for older women," says Pallett, explaining that layers should be less uniform, more textured and uneven. "Try rough drying hair rather than blow drying with a brush to give texture," he says. "I love Bed Head By TIGI Queen For A Day Volume Thickening Spray for fine hair for that messy bedhead, second day texture."
Bobs:
Bobs will never go out of style for one simple reason: they're so versatile. For those looking to alter their hair as they age, Pallett explains that it depends on the texture of your hair as to which bob you choose. "Less uniform layers with more uneven texture will create body and movement for thicker hair," he says. "For finer hair, go heavier with the layering, keep it on the lighter side of the layering to give the illusion of thickness." He also recommends a thickening spray like R&Co Dallas Thickening Spray to help give it a fuller appearance.
Crops:
"Crops should be textured but playful, keeping it slightly longer around the nape and ears will keep the overall look soft if that's what you're after," says Pallett. He suggests blow drying your hair with your fingers, moving it in all directions and adding in a salt spray for extra texture — he loves Schwarzkopf Got2b Salt Spray.
Boy crops:
An extension on the crop but much choppier, is known as the "boy crop". "I've seen a rise in older women stepping more towards boy crops, which are shorter around the nape and ears but longer on top," Pallett explains.
Hair colour and short hairstyles
When deciding on a cut, it's important to also take into account the colour of your hair. You might be wondering why that matters, but Pallett explains that as our hair starts to grey, it can actually become thicker, coarser and potentially more wiry, meaning you might have to try a few different techniques and products to style it.
If you're finding this is the case with your hair, you may want to switch to a smoothing shampoo to soften your lengths. "Grey hair can also become dull and lose its shine," says Pallett. If this is the case, "try washing your hair with a purple shampoo once a week, I recommend Schwarzkopf LIVE Silver Shampoo." Though, Pallett does warn that if used too frequently, it can stain the hair and leave it with a lilac tinge, so if that's not something you want to experiment with, don't overdo the purple shampoos.
Short hairstyles for older women:
1. Choppy boy crop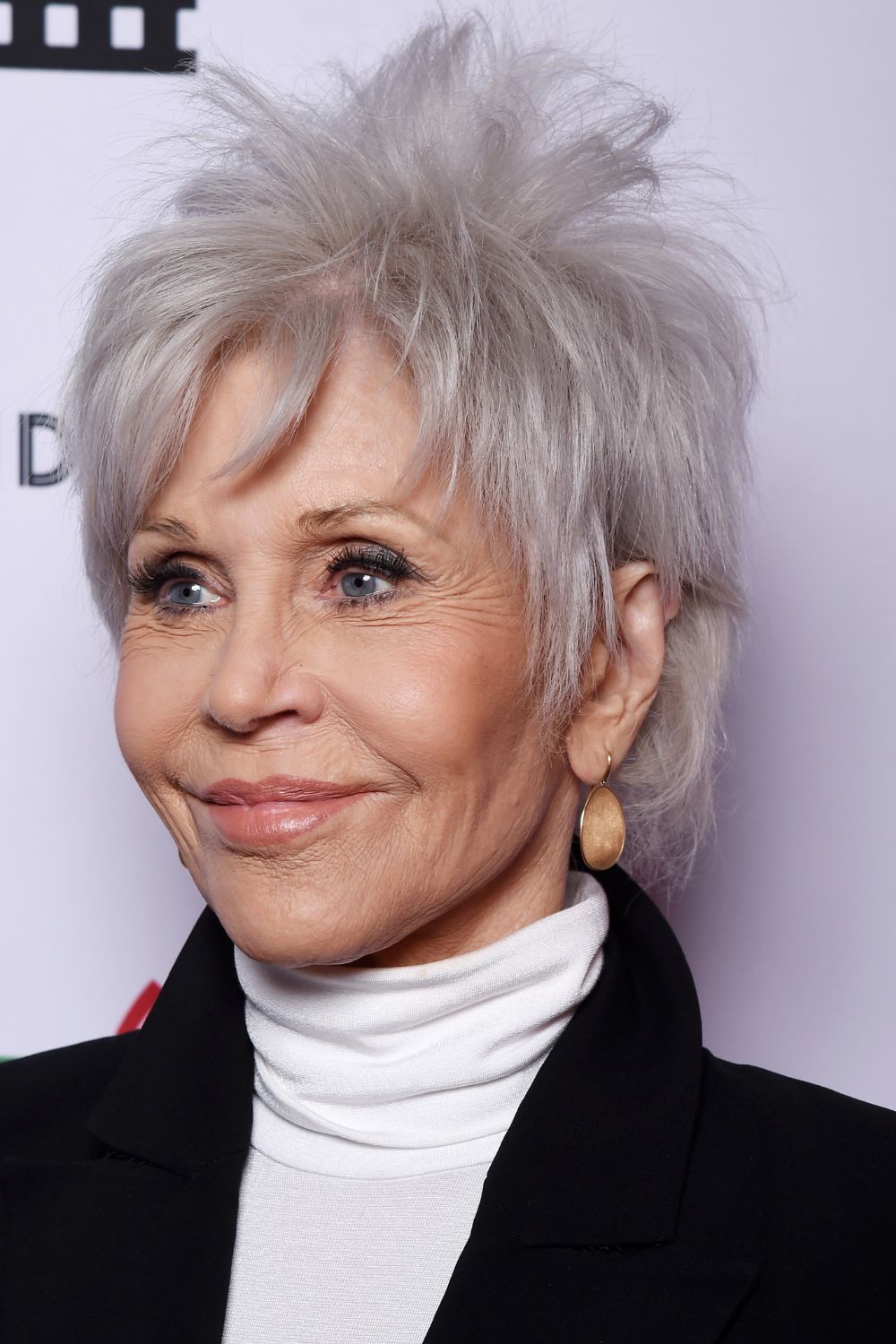 Jane Fonda shows us that the choppier the better when it comes to short crop hairstyles.
2. Smooth lob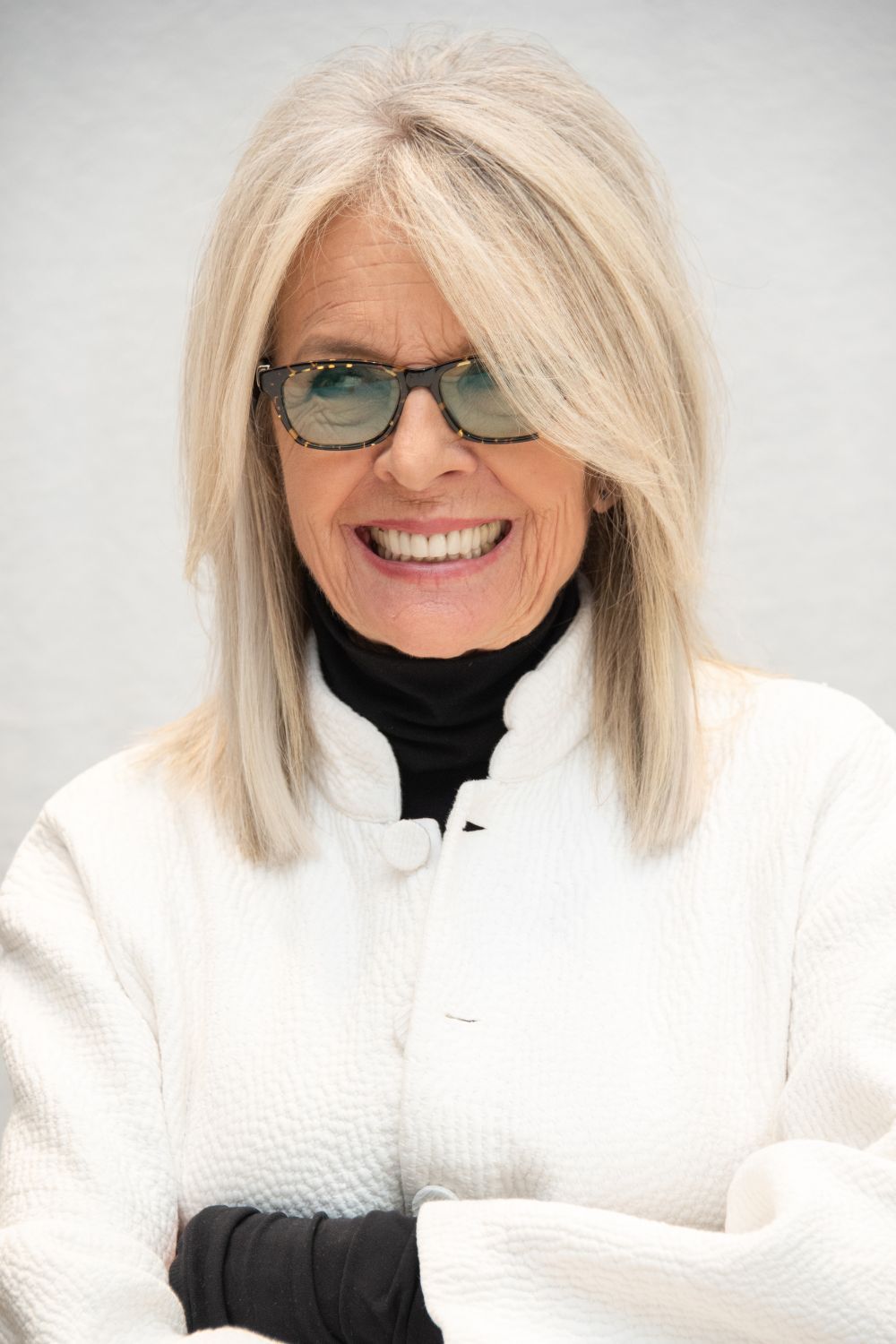 If you're not ready to go full-on short with your hair yet, try an in-between with this lob similar to Diane Keaton's. You can create movement with longer bangs at the front.
3. Blunt bob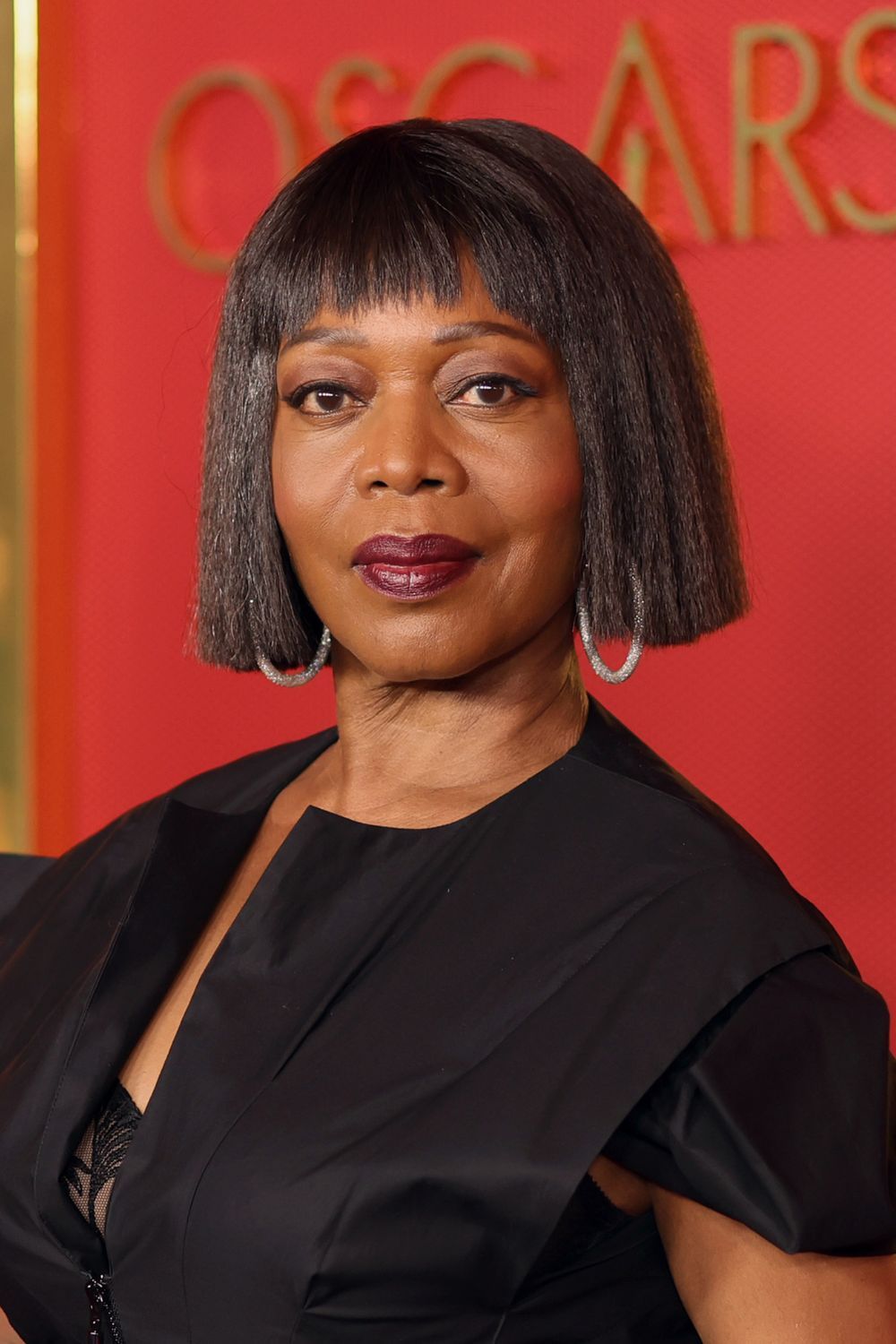 If you don't want to go choppier with your cut, try a blunt bob like Alfre Woodard's style here.
4. Bouncy blowout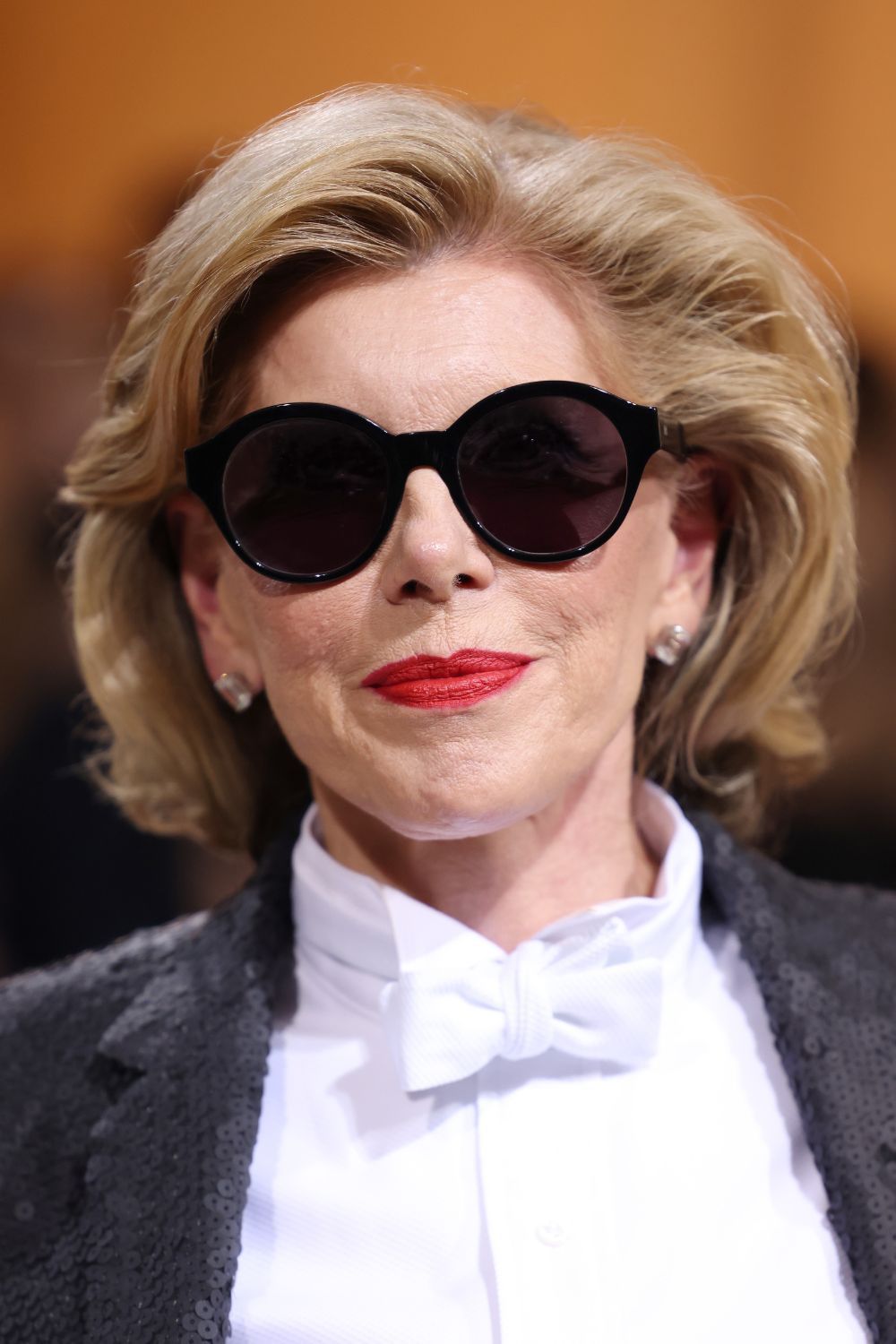 Christine Baranski gives us a lesson in how to do a bouncy blowout right. Achieve this look a root boosting spray and a round brush whilst blow drying.
5. Choppy ponytail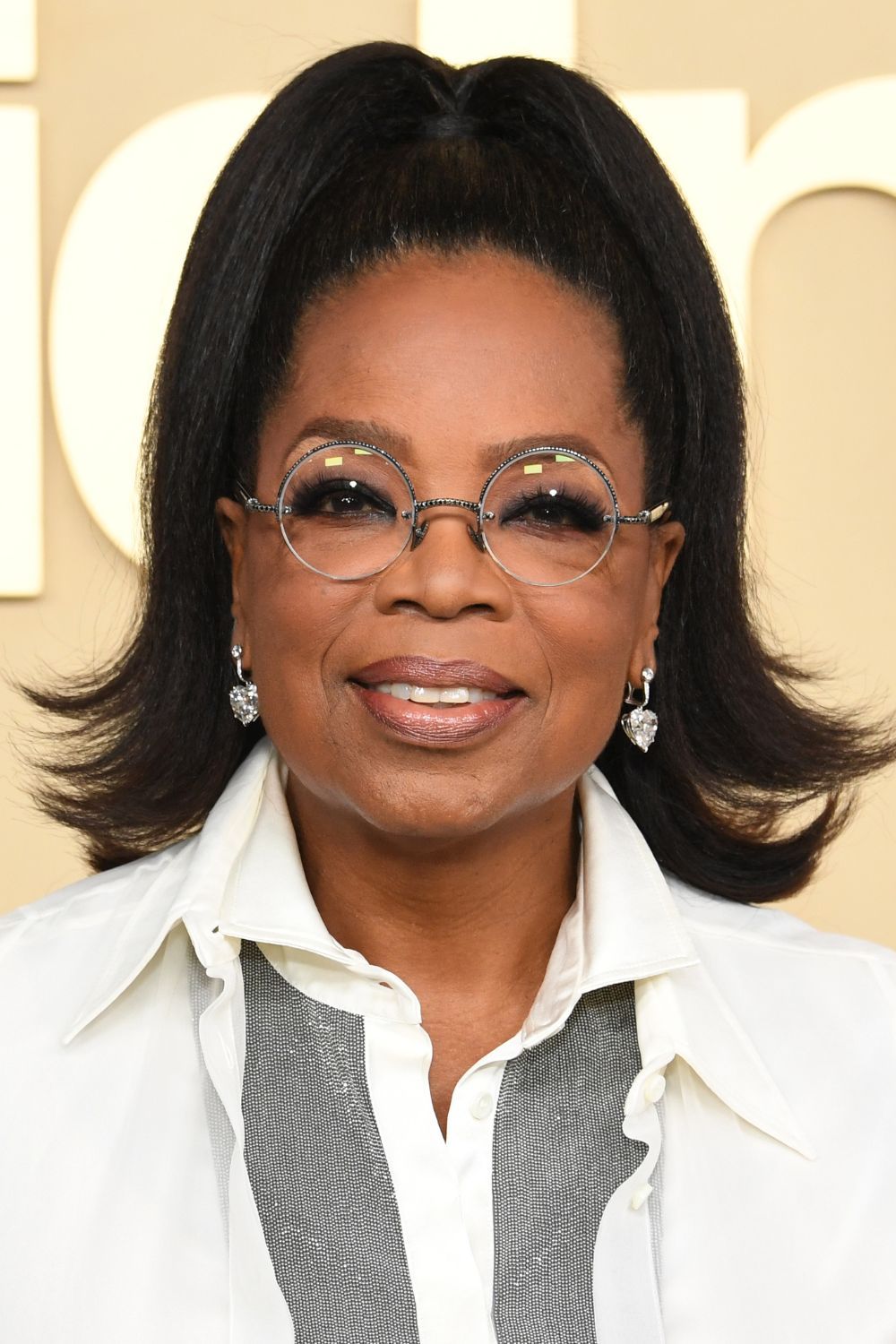 Not ready to take the plunge and cut your hair off? Try this choppy ponytail inspired by Oprah.
6. Swept back curls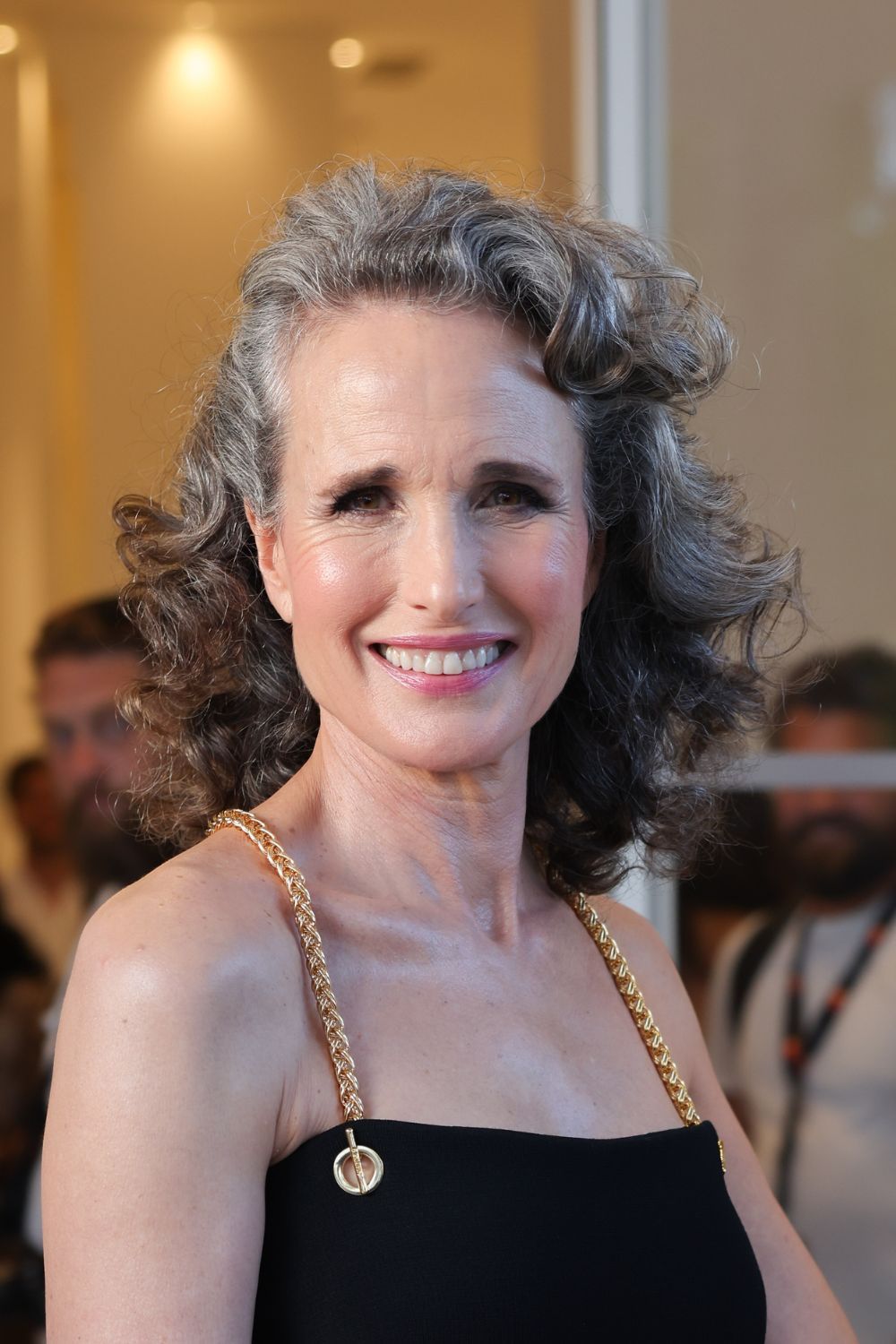 Keep it natural like Andie MacDowell with some curl refresh spray and sweep it all back.
7. Micro fringe crop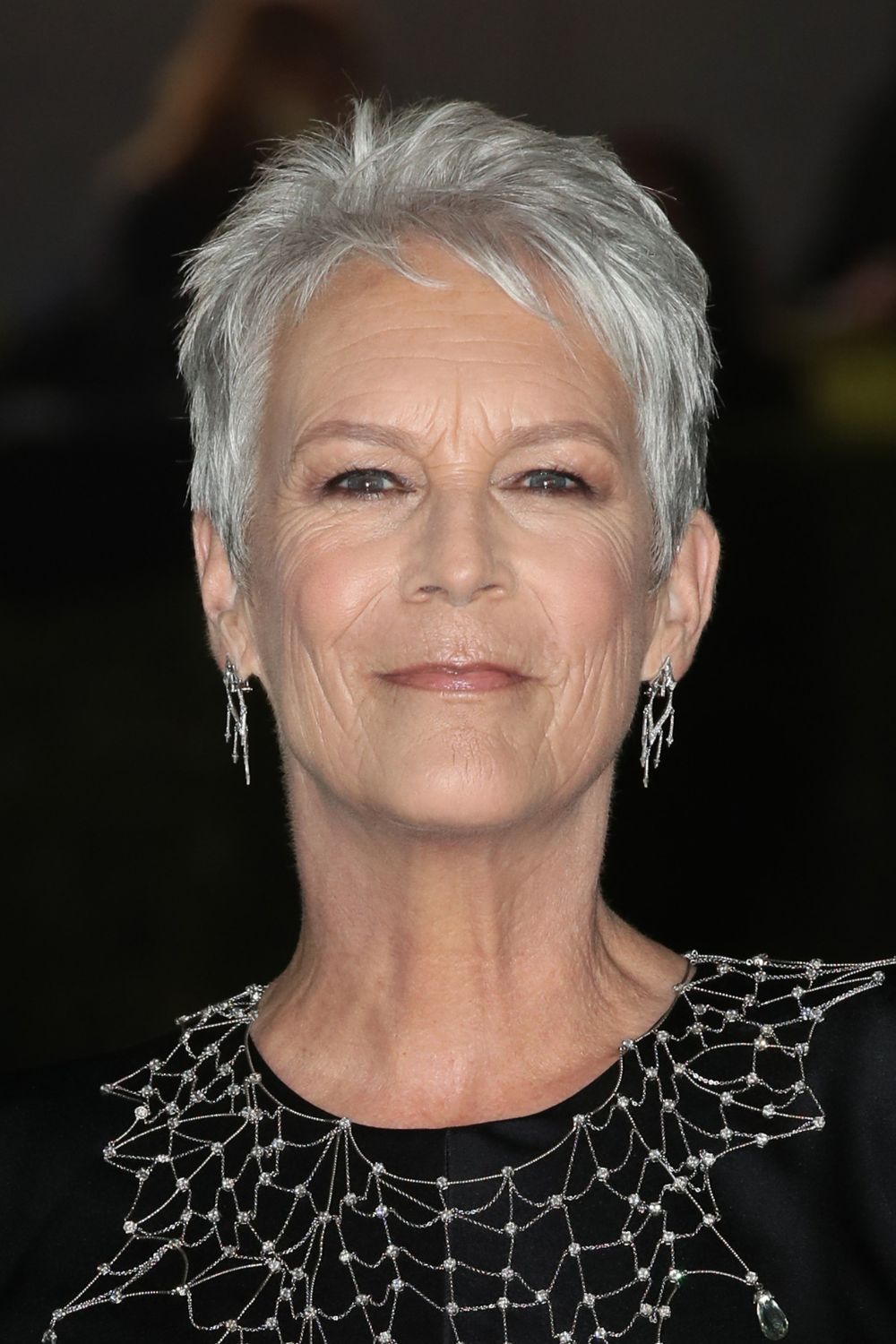 The queen of choppy crops is Jamie Lee Curtis and we absolutely love this particular style on her.
8. Wavy lob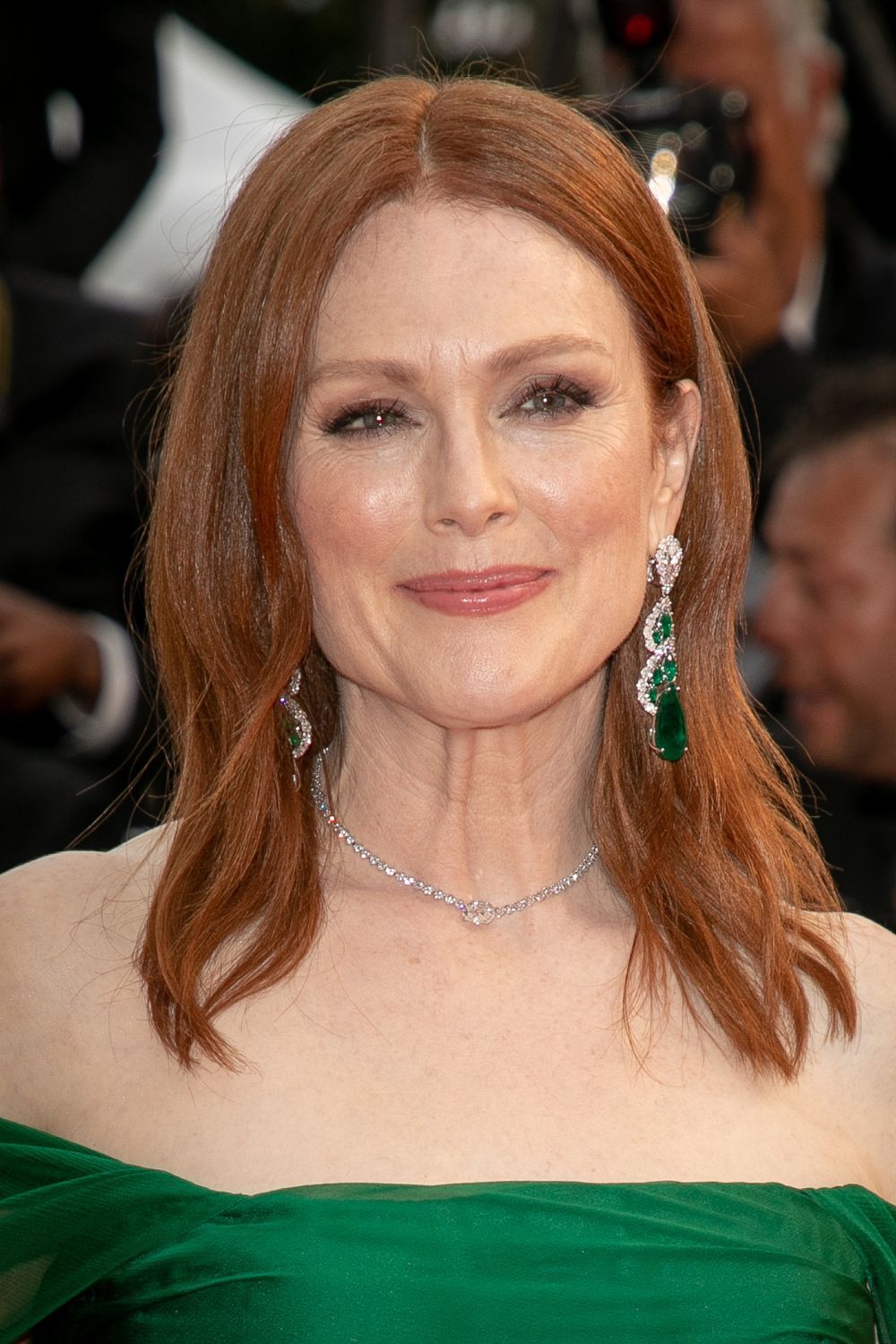 OK, this style is definitely more mid-length than short, but it's a great example of how your bob can grow out nicely into a lob style. Add some waves for some relaxed movement.
9. Rounded afro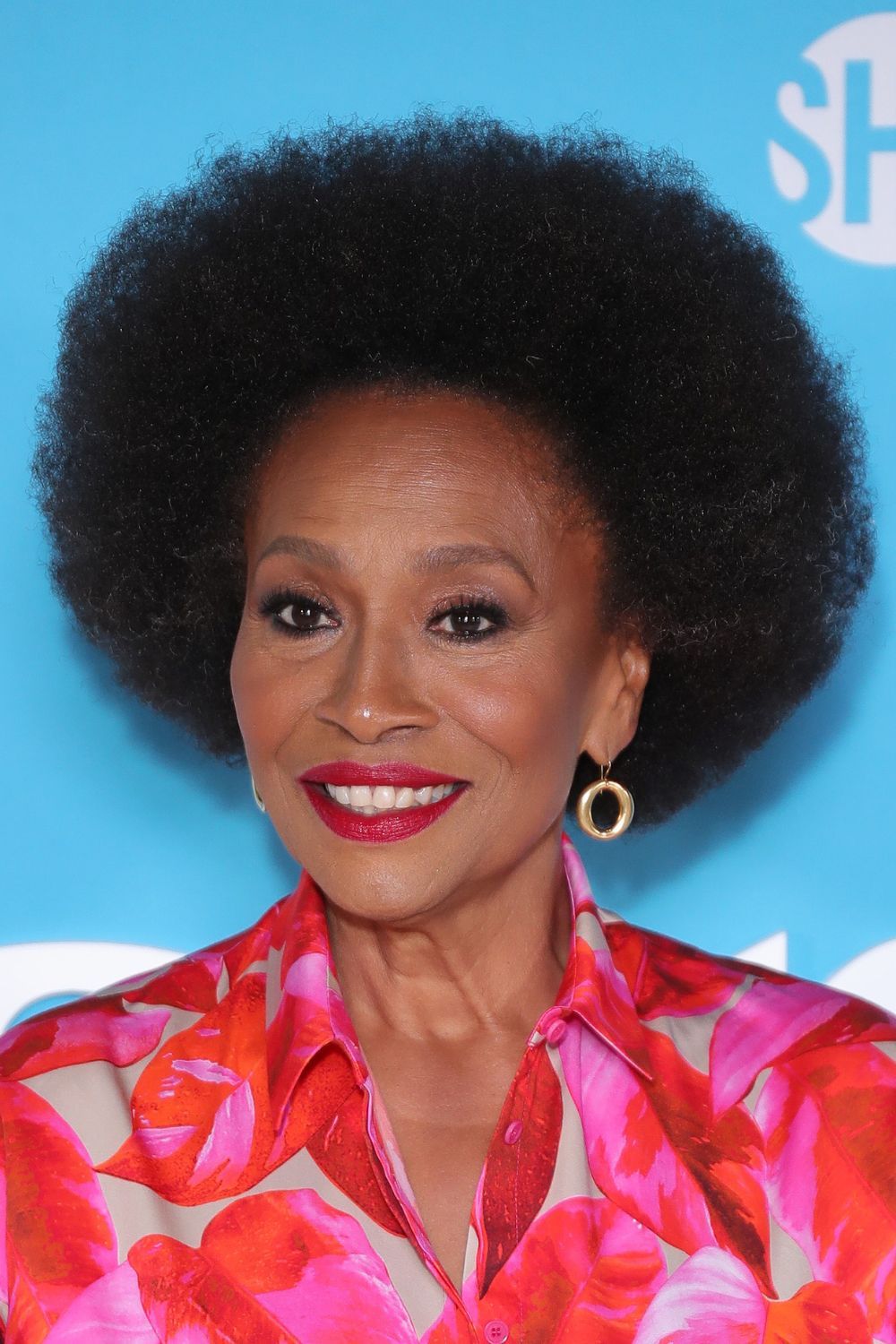 Jenifer Lewis embraces her natural texture on the red carpet with a rounded afro.
10. Wavy bob with fringe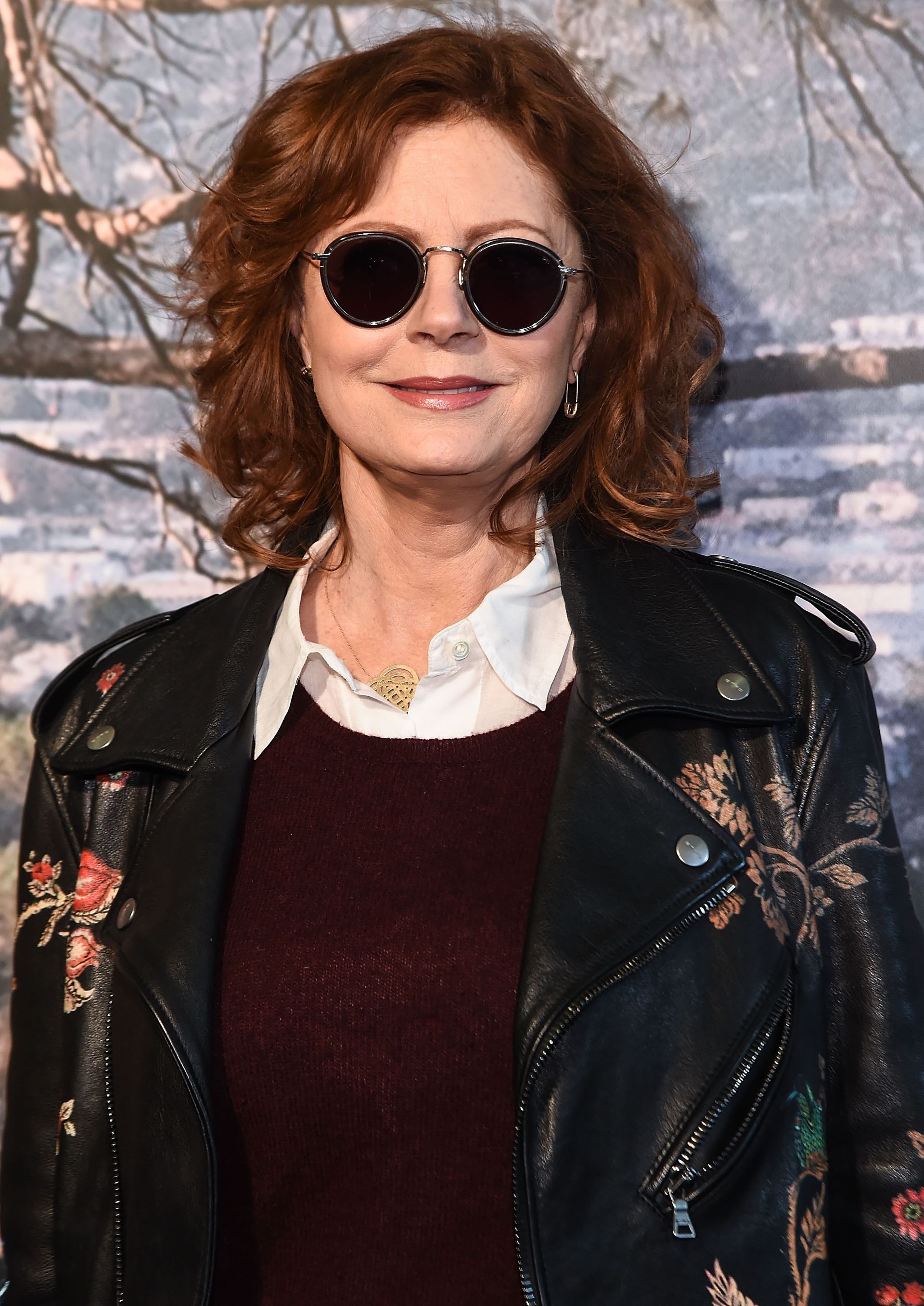 Susan Sarandon wears her hair in relaxed waves and a subtle side fringe.
11. Bob and feathery fringe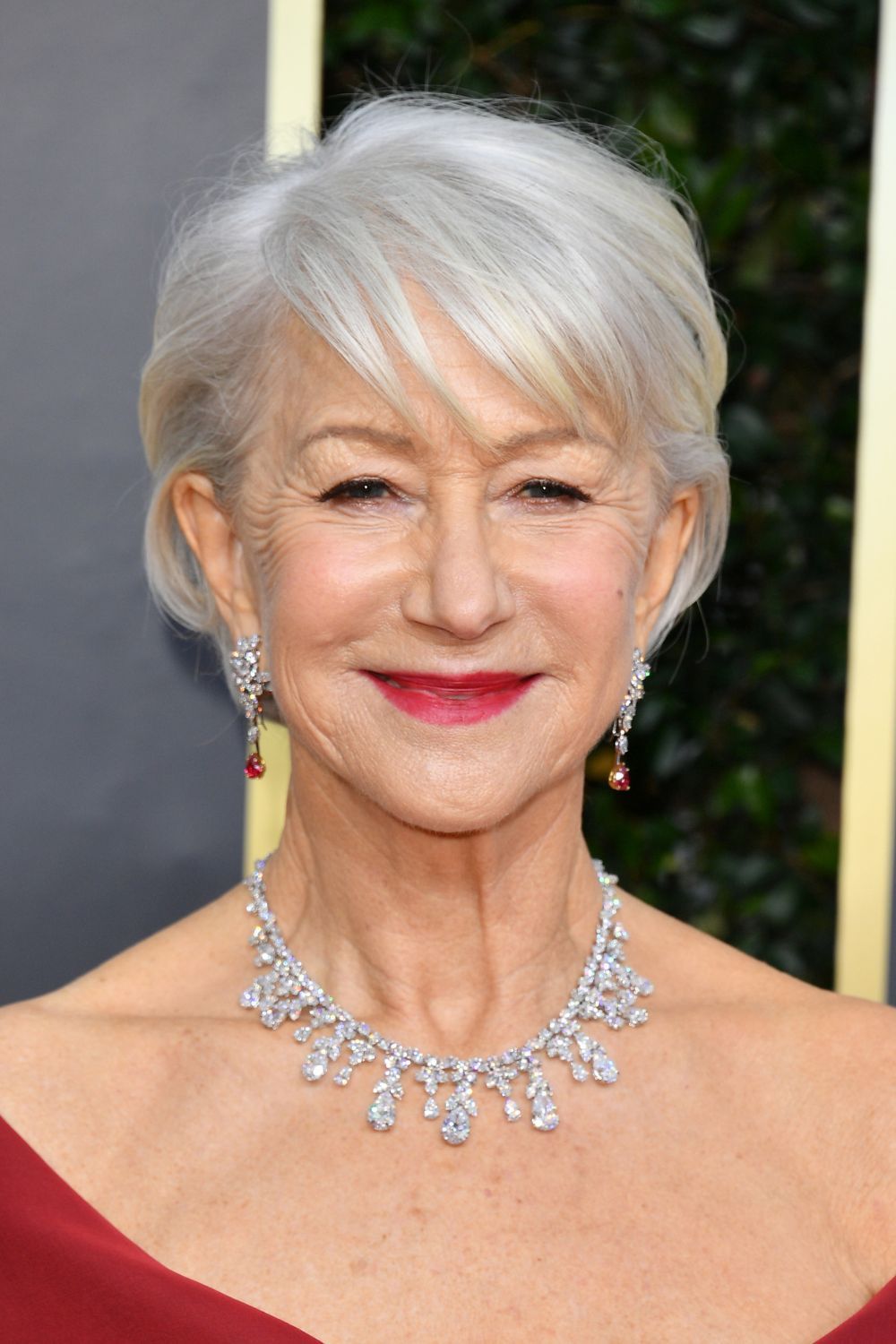 Helen Mirren schools us on swept-back hair kept modern with a feathered fringe.
12. Choppy pixie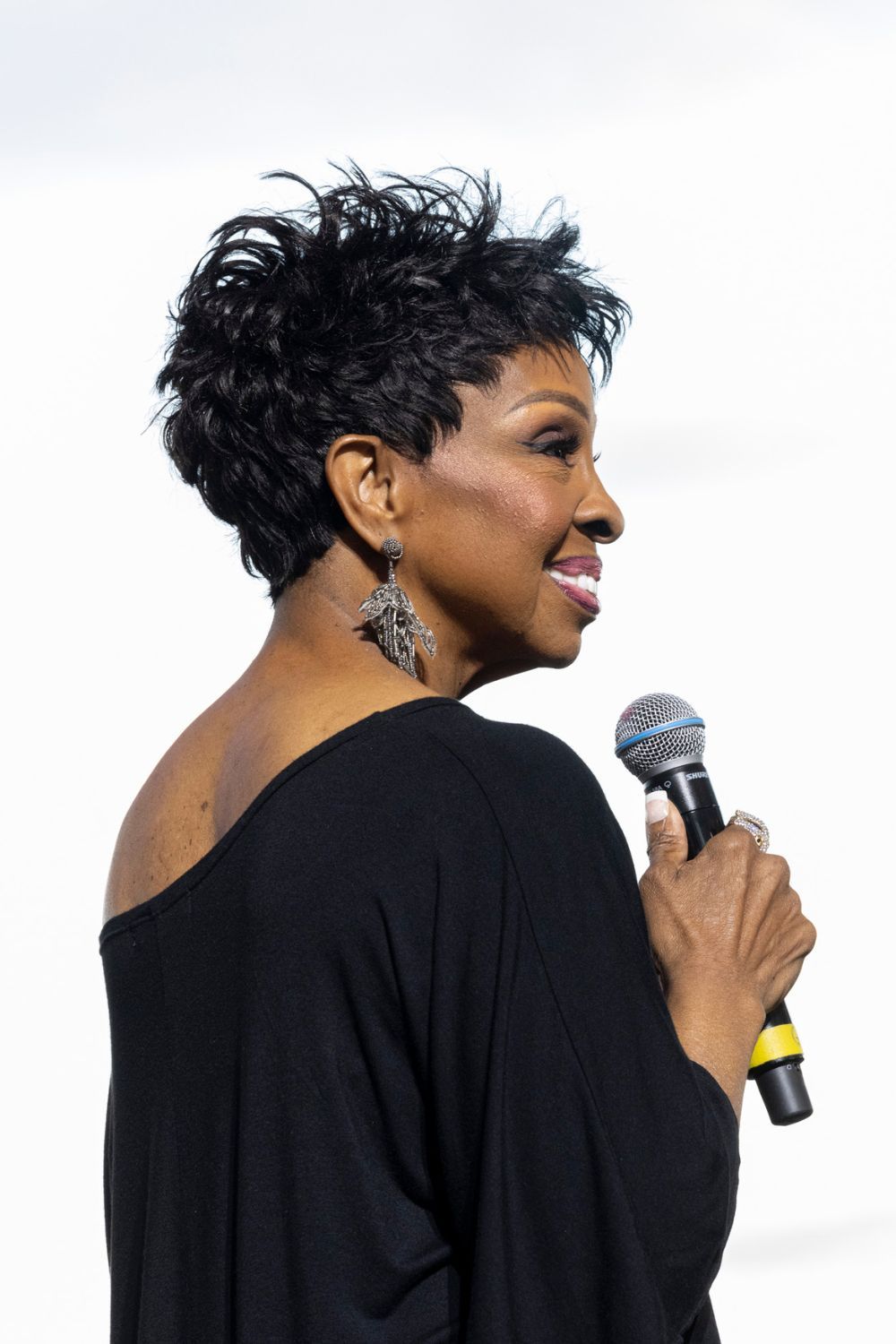 A pixie cut with lots of texture and volume using salt spray is a great way to style a crop.
13. Soft pixie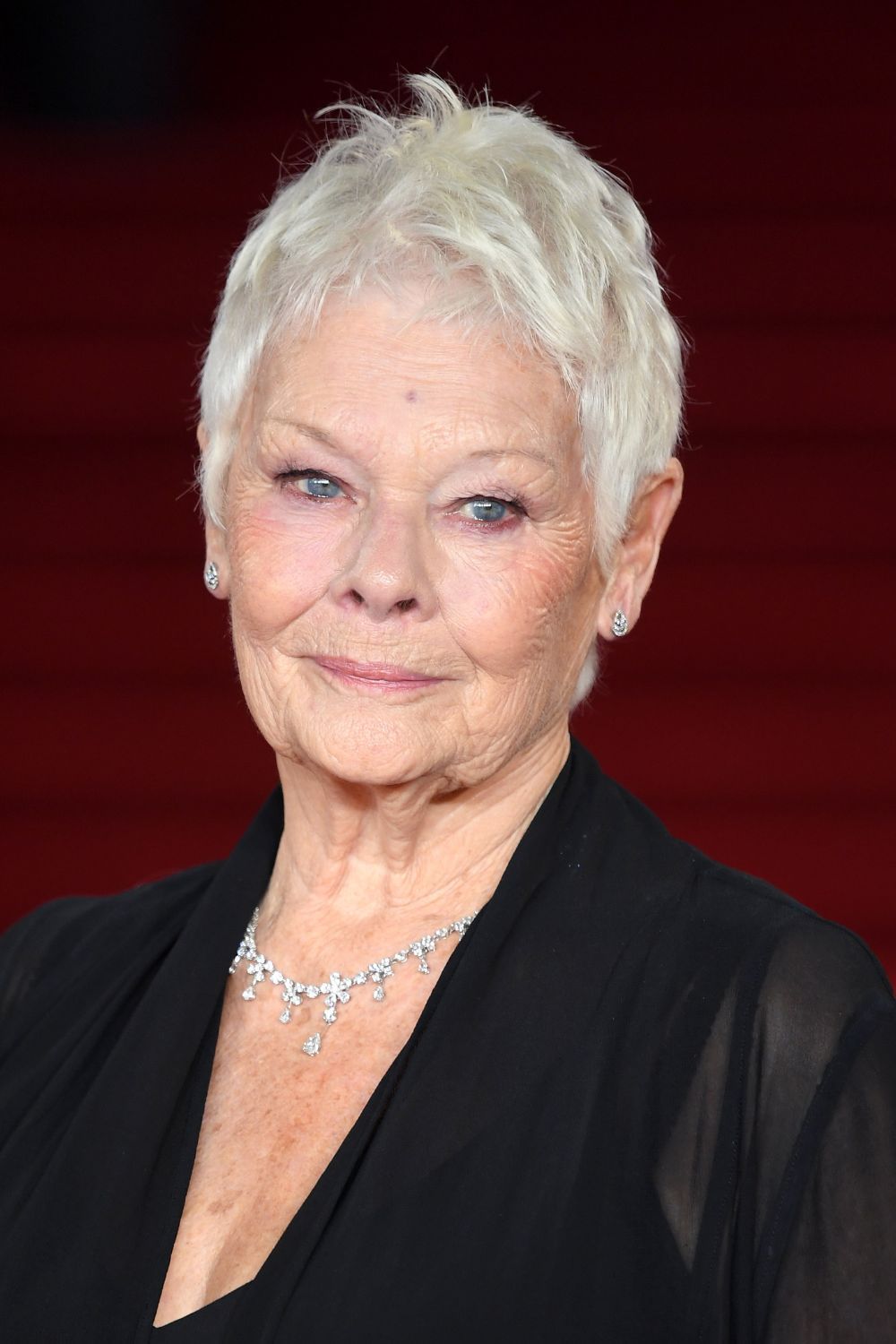 Here, Dame Judi Dench wears a soft pixie with smoothed out ends.
14. Blunt bob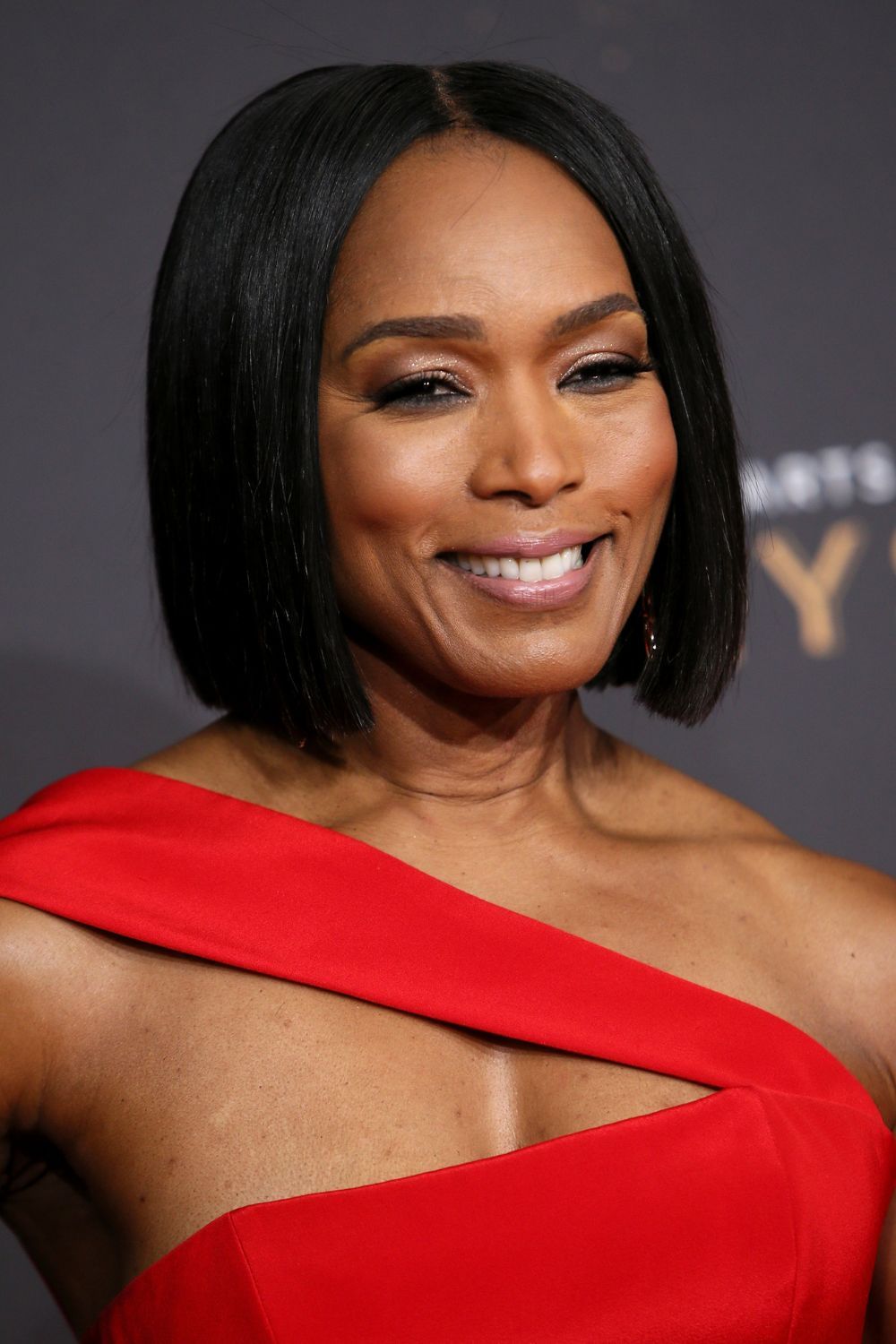 A blunt bob with a centre parting will never not be totally stylish, just like Angela Bassett's here.
Celebrity news, beauty, fashion advice, and fascinating features, delivered straight to your inbox!
Tori is a freelance beauty journalist and contributor for Marie Claire. She has written for various titles, including Allure, Glamour, Elle, Refinery29, Brides, and more. Currently training to be a nail tech, Tori is a total nail enthusiast and always has time to talk all things nail art. When she's not writing about beauty and testing products, Tori can be found walking her rescue dog Pip, drinking great coffee, and eating as many croissants as humanly possible.