Victoria Beckham is a huge fan of GHD's new wet-to-dry hair straightener—here's my verdict
There's a lot to unpack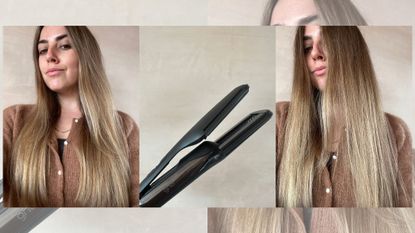 (Image credit: Shannon Lawlor)
As a beauty editor, there are few things that make me more excited than the news that GHD is bringing out a new hair tool. Why? Because, if you want my opinion, GHD sets the gold standard for styling tools. Whether it be the best hair straighteners, the best curling wands or the best hair dryers—GHD comes top every time. So, when I was informed a while ago that the brand was launching the GHD Duet Style tool—a gadget that promises to straighten your hair from wet—I was practically waiting by the post box for it to arrive.
It seems I'm not the only one who is excited about the launch. In fact, Victoria Beckham is a huge fan of the new tool. The star took to her Instagram stories on Sunday night and said: "Today I'm going for a straight hair look. I have used the GHD Duet Style on wet hair to create long, shiny, gorgeous and luxurious looking straight hair. I love this product, it's so great, so easy to use. It's a different look for me but I love how you can use it from either towel dried or totally wet hair, and then it dries at the same time as straightening."
Once I tried it for the first time, I had a lot of things I wanted to say—but I've had to be really good and keep schtum (trust me, it's been tough). You see, the best thing about my job by a long shot is getting to test out the latest beauty products and innovations before they hit the shelves. But GHD is a brand that keeps its launches top secret, meaning despite the fact I've been using the Duet Style now for a while, I haven't been able to talk to a soul about it.
Until now, that is, because the GHD Duet Style is finally available to buy. So without further ado, here's everything I think you should know about the tool (plus my really honest thoughts).
What is the GHD Duet Style?
Essentially, it's a 2-in-1 styler that dries your hair while it straightens it. Different to the Dyson Airwrap, the GHD Duet Style looks much like the GHD Max Styler—like a normal straightener, just with bigger plates. It uses GHD's new AIRFUSION technology (I'm going to be honest, I have no idea what this entails/means) to act as a hair dryer and a heated styler (straightener) in one. And it does it all without causing any more damage to the hair than a standard hair dryer would.
What's more, it uses 45% less energy than GHD's Helios hair dryer—which I assume means it's better for the planet (and your energy bills), too.
The tool also has an option to be used as a normal styler (without the airflow), hence the 2-in-1 name. So, if you buy the Duet Style, the idea is you wouldn't need another GHD styler (but I have some thoughts on this concept below).
How do you use the GHD Duet Style?
This is where things take a little getting used to. If you're interested in the GHD Duet Style, it's worth noting that you should be totally open to the idea of your hair routine changing entirely.
After washing your hair, you section it much like you would when straightening your hair. Turn on the Duet Style, wait for the motor to kick in and, after a few seconds, the light will flash to tell you it's reached its optimal styling temperature (note that this is lower than your usual styler to protect the hair while wet) and it's ready to use.
Take each section of your hair and hold the Duet Style at the root for three seconds to ensure it's properly dry. Then glide the tool through the lengths around four times, just like you would a straightener. Work your way through each section until the hair is totally dry—and you're done. Straightening and drying in one.
Once your hair is totally dry, you can also use the Duet Style as a normal straightener by putting it into Shine Shot mode. This turns off the motor and increases the heat in the styling plates to GHD's standard 185°C to get that next-level shine and sleekness.
Who is the GHD Duet Style best for?
After trying the product out for myself, I'd definitely say it's best for those with curly or wavy hair who straighten it every day. It's also the perfect lazy-girl tool for those with straighter styles who like to use a straightener to enhance shine and make their style more polished.
Sadly, I personally don't think it's great for those with straight hair who like to curl or wave their hair after styling, and I'll get into why shortly.
My review of the GHD Duet Style
I want to start by saying that I think the GHD Duet Style is revolutionary. It's a truly fantastic innovation. It's easy to use, is substantially quicker than having to dry your hair and then style it and generally improves the shine and finish of my hair compared to when I just blow dry it at home.
Yes, the whole way in which you use it takes some adjusting to, but personally, I think it's fantastic. As somebody with long, fine, thin hair, I found that using the GHD Duet Style actually gave my hair way more lift at the roots than I'm used to achieving at home. My hair was full of volume and looked like it was in optimal health.
It's also worth noting that I am lazy as hell when it comes to my hair styling. My straighteners have been gathering dust in a drawer and have gone untouched for months—I'm very much a blow-dry-my-hair-upside-down-and-go sort of girl. So the fact that I found the GHD Duet Style easy and fuss-free speaks volumes.
If you have curly or wavy hair and like to blow dry your lengths to be straight, this tool will revolutionise your routine—I'm absolutely certain of that. The extra heat and clamping motion sets it miles above any blow-dry brush or multi-styler out there for this sort of thing. If that's you, please don't let anything else that I'm about to say put you off.
So with all of that said, I want to now explain why the GHD Duet Style isn't going to become my daily tool. Don't get me wrong—I'll still use it for days when I want to keep my hair straight, but it isn't going to replace my hair dryer and curling tongs when I want to opt for something wavy or curled. And here's why.
The bigger plates just aren't cut out for curling. I already knew this from trying the GHD Max, mind you. When I first heard about the Duet Style, I was hoping it might help me achieve a bouncy blow-out sort of look. I assumed that by manipulating the angles at which you glide the styler through the lengths, you'd be able to get some waves and curls as it dried. And while it does create some movement, as with the GHD Max, the wider and squarer nature of the plates leaves unwanted lines in the hair.
The final verdict
If you've read all of the above and feel as though the GHD Duet Style will help you achieve your straight-haired dreams in half the time it currently takes you, consider the investment. For £379 it's expensive, but it's cheaper than the Dyson Airwrap and will deliver far better straightening and smoothing results. Plus, it means you can skip on having to keep another straightening tool.
If, however, you're looking for a blow-drying tool that will help you add seamless waves and curls, you'll need to keep hold of your existing styler or tongs.
Celebrity news, beauty, fashion advice, and fascinating features, delivered straight to your inbox!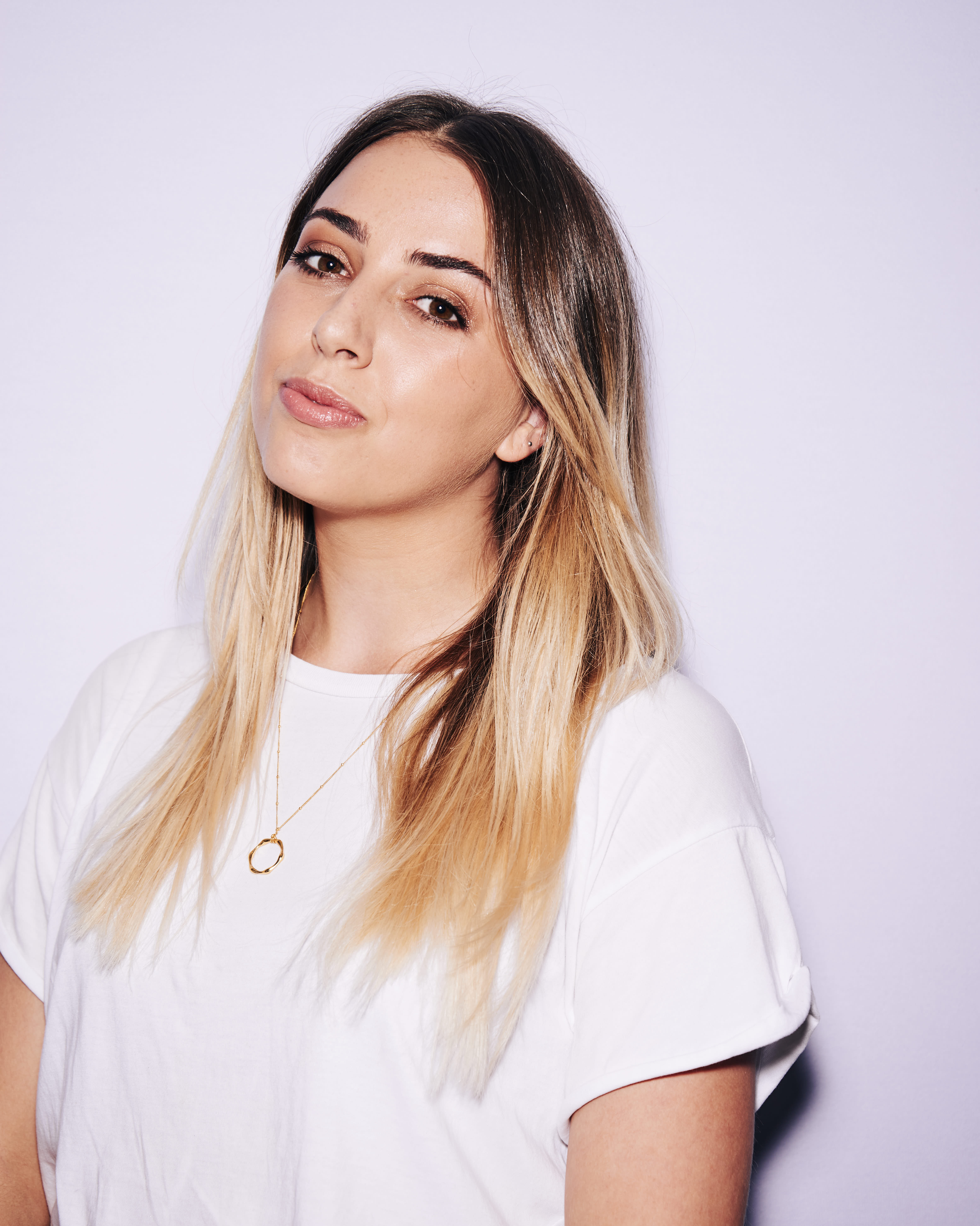 Shannon Lawlor is the Executive Beauty Editor at Marie Claire. With nearly a decade of experience working for some of the beauty industry's most esteemed titles, including Who What Wear, Glamour UK, Stylist and Refinery29, Shannon's aim is to make the conversation around beauty as open, relatable and honest as possible. As a self-confessed lazy girl, Shannon has an affinity for hard-working perfumes, fool-proof make-up products and does-it-all skincare.