Ahead of the BAFTAs 2015, we went behind the scenes with Anton Manganaro, Head Chef of BAFTA 195 (who designed this year's menu for the BAFTA dinner to be held at Grosvenor House) to reveal what really goes into prepping 1950 meals for a room full of A-listers.
Brit talent and some serious dress envy are usually the focus at the BAFTA awards, but a celebrity's still gotta eat, right? Here's what the stars enjoyed on the night, and everything else that goes into prepping beforehand…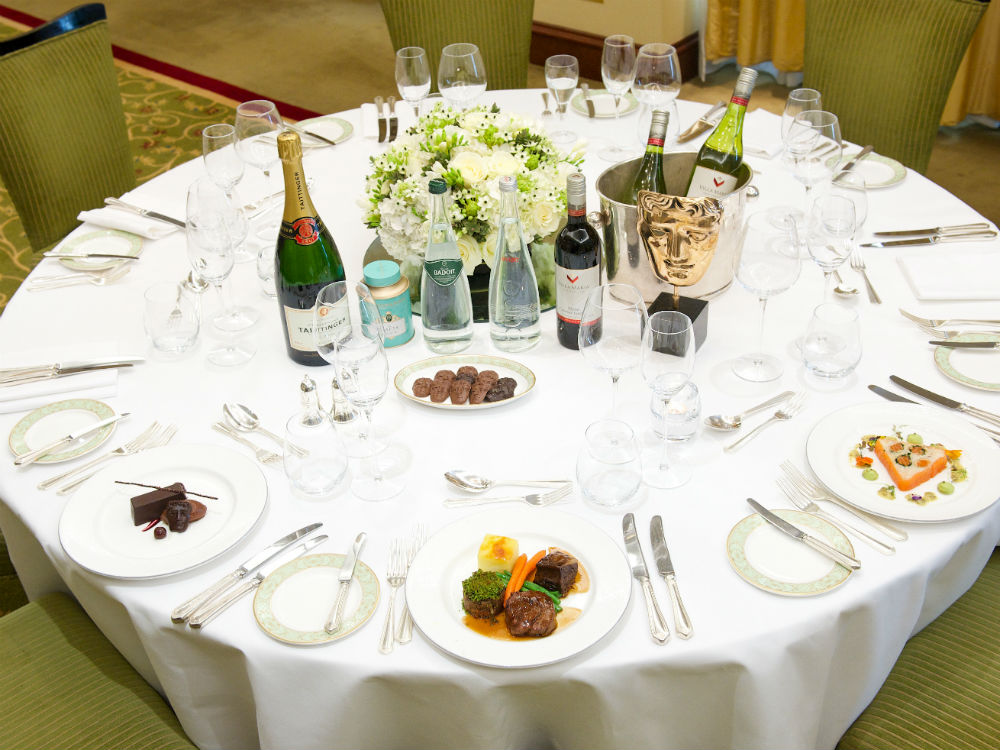 The Guests...
'About 1950.'
The Prep...
'Nigel [Head Chef of The Grosvenor House] and myself started planning the menu in September last year, and we finally signed off the meal in December.'
The Staff...
'On the night we'll have around 90 chefs and 200 waiters – so it's pretty much 1 waiter to 10 people.'
The Tipple...
'They'll be nearly 2000 bottles of wine and 8220 glasses of champagne.'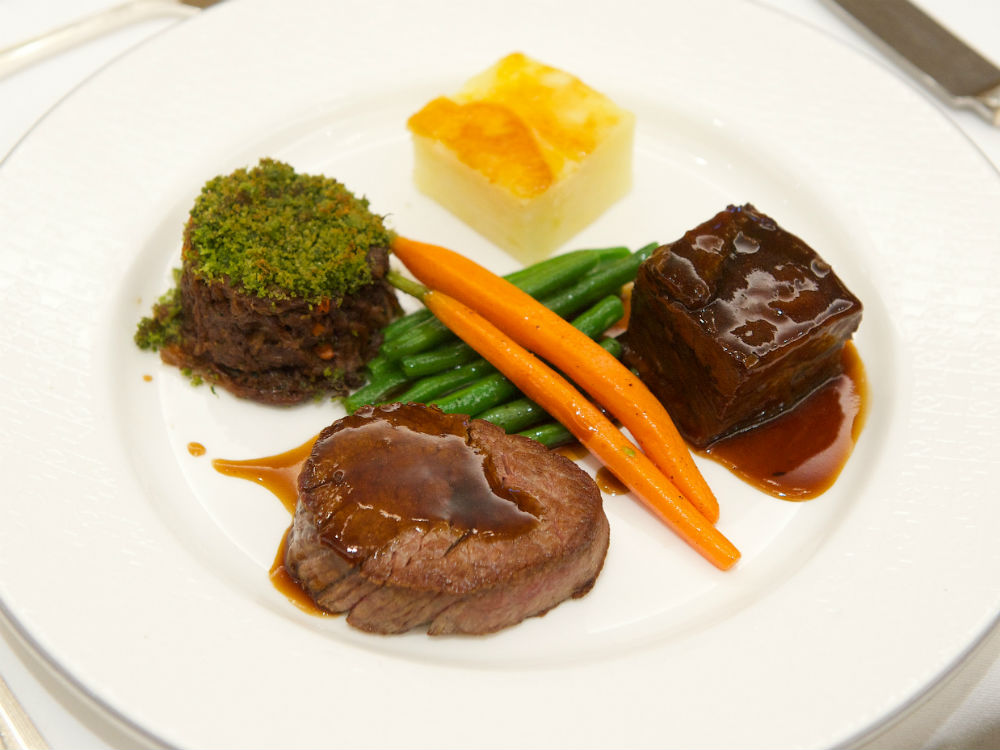 The Produce...
'All the produce on the plates including the canapés has been sourced in the UK, for a very British brand like BAFTA'.

The Star's Foodie Requests...
'Everyone has an indidivdual meal – it can be a challenge. Especially dealing with dietry and allergy requests. We get a list sent to us of their particular requirements, which we get a few weeks before BAFTA night and just have to plan around that. Generally, this is the least carb heavy meal we've created for BAFTA. And we get a lot of non-gluten, dairy and paleo dietry requests.'

The Dessert...
Jon Bentham, Executive Chef at Hotel Chocolat who created the dessert for the night says: 'It's loosely based on a black forrest gateau, encased in 90% Ecuadorian chocolate and 90% chocolate mousse – we will be using 100Kg of chocolate on the night for the desserts.'
The Night Before…
'We're cooking everything, for instance the beef needs to be slow-cooked for at least 10-12 hours. By 5pm on the evening itself everything is cooked, ready and plated.'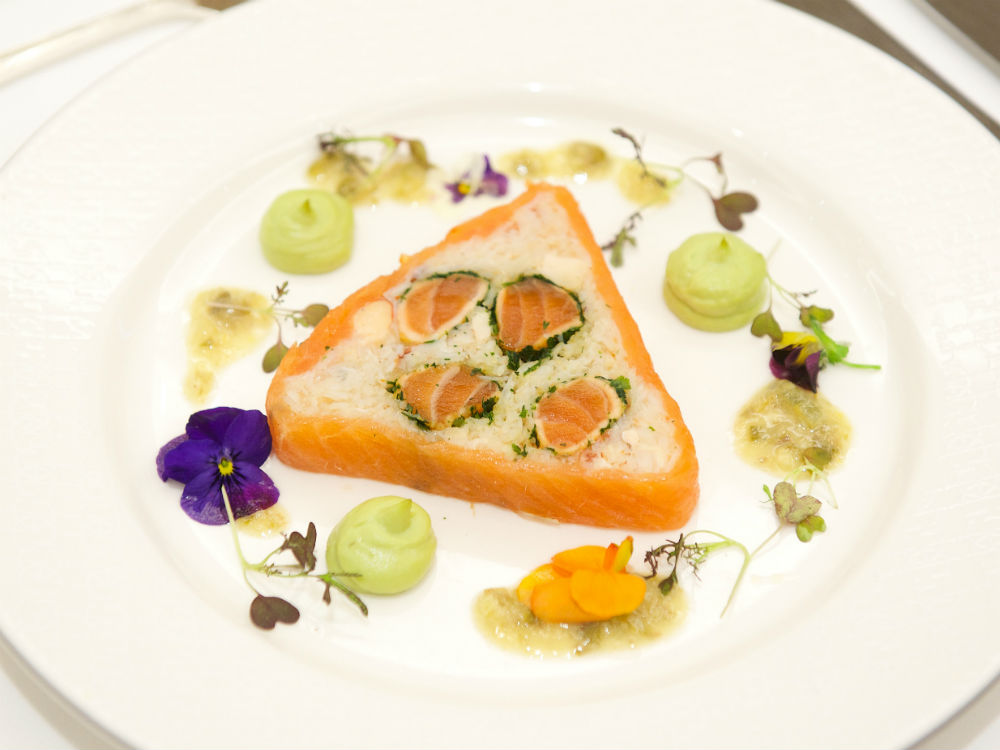 And Of Course, The Full Menu Served On The Night…
Starter
Terrine of roasted and smoked salmon with avocado and crab

Vegetarian Starter
Smoked cheese arancini, celeriac and Granny Smith apple salad, port wine glaze, walnut oil dressing (V)
Main Course
Braised short rib, beef shin with a herb crust, beef fillet, green beans, baby carrots, gratin Dauphinoise

Vegetarian Main Course
Roast sweet potato, red onion and Taleggio tart, smoked garlic and chive butter sauce, gratin Dauphinoise, green beans and baby carrots (V)
Dessert
Iced cacao nib parfait with 90% hacienda chocolate mousse milk purée and kirsch soaked cherries

The EE British Academy Film Awards will take place on Sunday 8th February