Postboxes, the national anthem and banknotes: all the things that will change when Prince Charles becomes king
There'll be some changes when King Charles takes to the throne.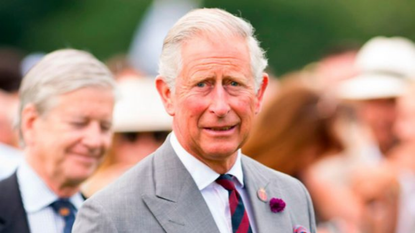 (Image credit: Rex)
There'll be some changes when King Charles takes to the throne.
The Queen is celebrating 70 years on the throne - the longest reign of any British monarch. But one day, Prince Charles will take her place and become King Charles.
It's something the Queen herself has addressed, in a letter she shared to mark the 70th anniversary of her accession. In it Her Majesty wrote: "And when, in the fullness of the time, my son Charles becomes King, I know you will give him and his wife Camilla the same support you have given me."
Without a crystal ball, it's impossible to see exactly what the future will look like for the royals, but there are some things that can be expected to change when Prince Charles becomes king.
Postboxes, banknotes and the national anthem are among the things that will change under the reign of King Charles, according to The Express. Here's how:
Post boxes
You might have noticed when you've popped a letter in a postbox that there's an engraving on them of EIIR - that's the Queen's cypher. It stands for Elizabeth II Regina, with the latter meaning queen in Latin.
However, when Charles becomes King, any new postboxes put into place would bear his cypher. If Charles decides to go down the same route with his regnal name (he can choose to keep Charles or a different name when he becomes king), then his cypher would be CIIIR. That's King Charles III Rex, with the latter meaning king in Latin.
Interestingly, you won't find post boxes with EIIR on them in Scotland. Instead mail boxes there have the Scottish Crown on them.
According to this handy explainer from the Postal Museum, it's because some Scots "do not accept the current Queen Elizabeth as the second monarch of her name, since Queen Elizabeth I was never ruler of Scotland."
Of course, you can expect stamps to change too. A miniature silhouette of the monarch's head is depicted on all stamps, so we can expect stamps to have an image of Charles on them instead once he becomes king.
Banknotes
When Prince Charles becomes the reigning monarch, portraits of him will be printed onto banknotes by the Bank of England and will also appear on coins produced by the Royal Mint.
Although they will enter circulation when he ascends the throne, The Express state that it will take several years before all the nation's currency will be replaced.
National anthem
You don't need to know all the words to the national anthem to recall that 'God save our noble Queen' plays a vital part in it. Obviously, this will need changing once Charles is king and it's expected that the first time we'll hear this version will be at his and Camilla's coronation.
Lyrics such as 'send her victorious' will also change to reflect the new monarch.
Celebrity news, beauty, fashion advice, and fascinating features, delivered straight to your inbox!
Amy Sedghi is a freelance journalist, specialising in health and fitness, travel, beauty, sustainability and cycling.
Having started her career in The Guardian newsroom working with an award-winning team, Amy's proud to have reported on a variety of topics, speaking to a range of voices and travelling far and wide to do so. From interviews on ski lifts to writing up breaking stories outside courtrooms, Amy is used to reporting from a range of locations (she's even been known to type up a story in a tent).
She also loves being active, spending time outdoors and travelling - with some of her favourite features she's worked on combining all three. Cycling and eating her way round the Isle of Man, learning to sail on the Côte d'Azur and traversing the Caminito del Rey path in Spain are just some of her highlights.
Covering a diverse range of subjects appeals to Amy. One minute she may be writing about her online styling session with Katie Holmes' stylist and the next she's transporting readers to the basketball courts of Haringey where she joined a group trying to lower knife crime in the capital.
While at university, Amy was awarded The Media Society bursary. Following her stint at the Guardian, Amy worked at Google and as well as writing for Marie Claire, she regularly contributes interviews, features and articles to National Geographic Traveller, The Guardian, The Independent, The Telegraph, Stylist, Refinery29, Glorious Sport, Cycling Weekly and Rouleur.
When she's not writing, Amy can be found trying to get through her towering stack of books-to-read, cycling down at Herne Hill Velodrome or looking for the next place to eat and drink with friends.