A Chanel bag is officially the best financial investment you could make
Better than a house. Kind of...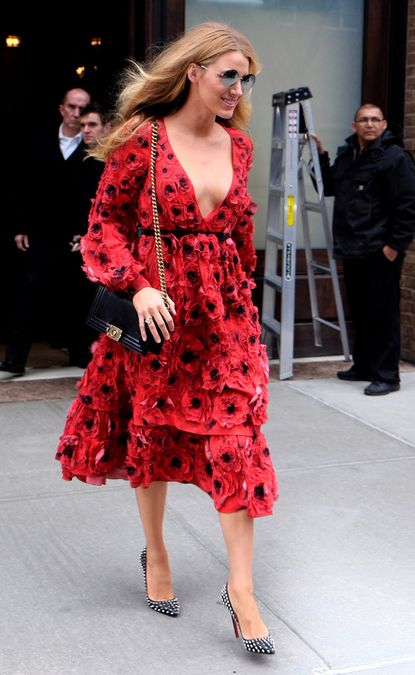 (Image credit: ACE Pictures/REX/Shutterstock)
As if we needed another reason to lust after the latest Chanel bag, a new study has revealed that buying one of the Parisian label's iconic styles could potentially be a safer financial bet than buying a house.
Fabulous news, isn't it?
People often harp on about how certain clothing items are 'investment pieces', and often we've just used the term as an excuse to buy something we probably shouldn't. But a classic Chanel 2.55, it seems, really is a money-maker after all.
The research, conducted by experts at vintage handbag authority Baghunter, found that in the last six years alone, the value of Chanel bags had increased by a massive 70%. Can the ever-quotable kaiser Karl Lagerfeld even be promoted? If he can, we'd say he's totally earned it.
When the iconic Chanel 2.55 flap bag first launched in February 1955, its retail price was $220, around £154. By the 90s, its price had hit $1,150 (£810) and today, it'll set you back $4,900 (£3,493).
Baghunter CEO, Evelyn Fox, has some theories as to how and why the bag's value has swelled so much in the last few years. 'We decided to conduct a study into Chanel handbags as we wanted to see if we could gain an insight into how Chanel implements their pricing tactics,' she said. 'And we were very surprised to see the extraordinary increase in value of certain bags over the last six years in particular.'
'It's interesting to see how the value of Chanel bags has skyrocketed over the last six years, a period which coincides with the rise of ultra-luxury marketplaces for such items", said Evelyn.
'We feel that these marketplaces have played a significant role in making these bags available to a wide range of women, peaking interest in more people than ever before, and contributing to Chanel having the ability to increase the value of their bags so rapidly over such a short period of time.'
Not to mention the fact that every star in the world has one. We'd be willing to suggest the Kardashians alone have contributed a lot to these figures. See the most stylish celebrities wearing Chanel, here.
The full study, which gets rather technical, assesses the classics against the brand's newer styles, like the Boy, and concludes that, from all the evidence, their popularity and status isn't going anywhere fast.
Another BagHunter report, released back in January, focussed on Hermes' iconic Birkin bag and found that this classic's value increased by 14.2% year-on-year, making them a better investment than stocks or gold.
To sum up, it seems, we should all go and buy one of each, today.
Celebrity news, beauty, fashion advice, and fascinating features, delivered straight to your inbox!