Rihanna and Chris Brown's secret Twitter exchange revealed
The rapper accidentally sent a cryptic message to his ex in a public Tweet that should have been private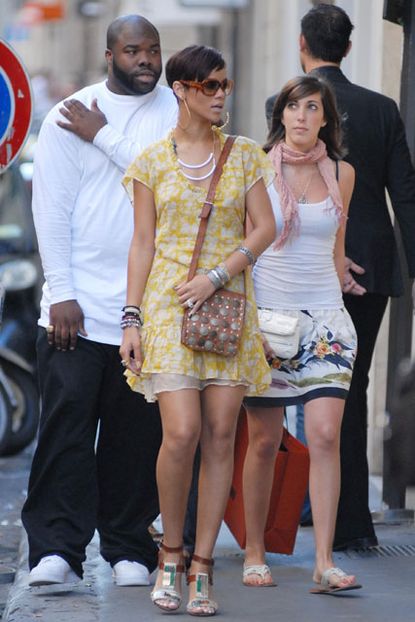 The rapper accidentally sent a cryptic message to his ex in a public Tweet that should have been private
Earlier this year Rihanna angered fans by agreeing to have the restraining order against abusive ex Chris Brown lifted, suggesting they'd put their controversial past behind them.
Despite stressing she hadn't forgiven him, it seems Chris and Rihanna could be in contact once again, after the rapper accidentally Tweeted a message to the singer, which was meant to be private.
The Tweet to Rihanna - captured by an eagle-eyed fan - was quickly deleted, but seemingly part of an ongoing exchange meant for Rihanna's eyes only.
The message read: '@Rihanna, you got that pic I sent you.'
Oh dear.
While neither have come forward to explain the message, some are suggesting Brown could have sent the star a steamy snap of himself.
Last month the rapper was caught out, after a nude shot he took in a mirror was leaked online and started circulating the internet.
Meanwhile, Rihanna was forced to defend herself to fans, who found out she was following Brown on Twitter.
'I never thought you would go back to him! You better not. It's your life, but you do have people that look up to you (e.g. young girls),' one wrote, to which Rhi retorted: 'It's f*cking Twitter, not the altar! Calm down!'
'Baby girl, I'm sorry,' she later added. 'I didn't mean to hurt or offend you -- just needed to make it clear!'
What are your thoughts on Rihanna and Chris's Twitter exchange? Should she steer well clear?
Celebrity news, beauty, fashion advice, and fascinating features, delivered straight to your inbox!