Katy Perry to spill marriage woes in new movie
The singer says she will spill the sordid details of her marriage to Russell Brand in a new biopic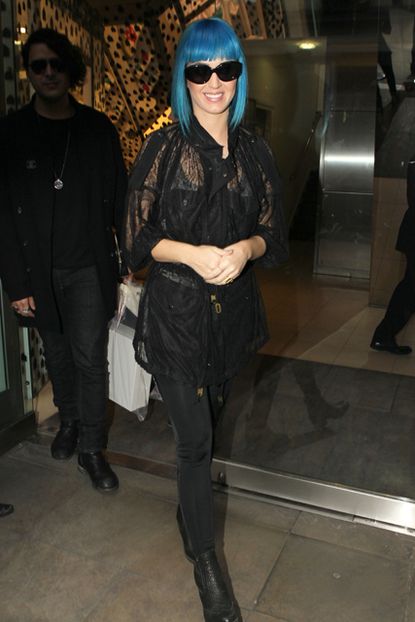 (Image credit: REX)
The singer says she will spill the sordid details of her marriage to Russell Brand in a new biopic
Katy Perry says she will reveal her and Russell Brand's marriage meltdown in a biopic movie. The singer says the no holds barred movie would focus on 'all of last year, which was the most intense year I think of my life.'
'I'm having a film of my own come out. It's called Katy Perry: Part Of Me and it's in 3D so you don't need any hallucinogenic to go, just glasses,' she told Radio 1, while appearing as a guest performer in the Live Lounge.
The 27-year-old added: 'You'll appreciate this film because I feel like if you know everything about me, which you do – kinda – you'll know even more. It's basically like being in bed with me.'
KATY PERRY STYLE HIGHS AND LOWS
When asked about her current electric blue hairstyle, Katy seemingly made a subtle dig to her recent divorce from Russell Brand by saying: 'Let me tell you about permanence – it doesn't exist.'
Before going on to reveal that she's had a mixed reception from her former flame's native England, telling Chris Moyles, 'I love the people of England, they're so lovely, they care, they mean well.
'Maybe they talk c*** behind your back, but they're so sweet to your face.' Ouch. KATY PERRY AND RUSSELL BRAND RELATIONSHIP IN PICS
Celebrity news, beauty, fashion advice, and fascinating features, delivered straight to your inbox!