Kate Beckinsale just had the best reaction to being mistaken for Kate Middleton
'Back to resume my royal duties'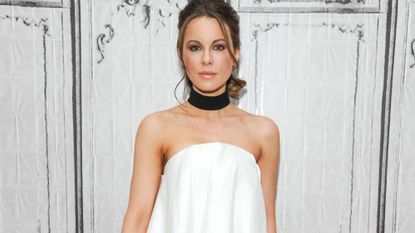 (Image credit: Rex)
'Back to resume my royal duties'
Earlier this week, Kate Beckinsale was rushed to the hospital with a ruptured ovarian cyst, informing her followers that the morphine was making her cry and that she was feeling a little 'wobbly'.
After the actress shared the news with her Instagram followers, American newspaper USA Today picked up on the story and shared it on their website with a picture of another well-known British Kate: Kate Middleton.
Sharing a screenshot of the hilarious mix-up, the Underworld actress had the best reaction to being mistaken for the Duchess of Cambridge.
'So moved and touched by all the kind wishes I have received over the last few days and staggered by the similar and worse stories my #cysters have been sending me,' she captioned the Instagram post.
Beckinsale continued: 'I am feeling much better and I hope all the other girls going through it are too. Back to resume my royal duties. William says hi.'
Fans in the comment section went along with the joke and Modern Family star Sarah Hyland even commented 'Tell Meghan I say hi.'
Meanwhile, USA Today has apologised for the mistake. 'It appears our system pulled the first image in the photo gallery at the bottom of the story, instead of the image of you we put in the story,' the comment reads.
'It just so happens the lead photo in the gallery is of Duchess Kate. We regret the error and are working to make sure this does not happen again.'
Well, that's that.
Celebrity news, beauty, fashion advice, and fascinating features, delivered straight to your inbox!