Cheryl Cole's Twitter row with MC Harvey over 'secret relationship'
Nicola Roberts has also waded into the argument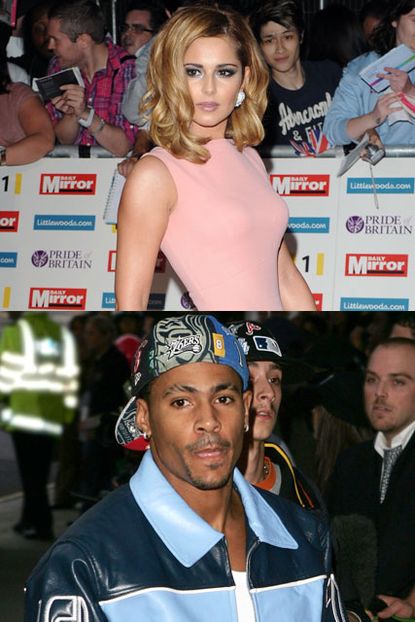 (Image credit: PA)
Nicola Roberts has also waded into the argument
Cheryl Cole and MC Harvey, Alesha Dixon's ex-husband, have been involved in a massive Twitter row over his claims he and the Girls Aloud singer had a 'secret relationship.'
In an interview with Now magazine, the rapper said that the pair had a brief fling in 2010 after Cheryl's marriage to Ashley Cole ended.
Hitting back at the claims, the 28-year-old singer made the unusual move of speaking out on Twitter.
She wrote: 'Was this 'relationship' happening in your head @harveyofficial?! Are you smoking something?'
Before she added: 'I think I've met you once maybe twice at public events and with your wife.'
Clearly riled, Harvey, who's 17-month marriage to Alesha Dixon ended when it emerged he had cheated on her with his Daddy Cool co-star Javine Hylton, responded to Cheryl's denial, saying: 'Do you actually want me to tweet some of the messages you emailed me @cherylcole pipe down and stop playing the saint in front of your fans.'
Followed by: 'I had your back @cherylcole until you sent that disapointed in you if the public seen these emails you would end up with egg on your face.' (sic)
Continuing his outburst, he added: 'And let's get this straight @cherylcole I don't need no hype of you! I'd rather go broke and work in sainsburys than talk about your personal sh*t.' (sic)
Cheryl's bandmate Nicola Roberts even got involved in the row and declared the rumours not true before she joked: 'Emails?! I think someone's been having you on mate… She doesn't do emails, she does phone sex.'
In the article, appearing in this week's issue of Now, Harvey said: 'There was a relationship and an attraction to each other's aura.
'She's a good girl. We've got a great respect for each other.
'The conversations we had... it was like two people who'd gone through so much and both respected each other because of it.'
A Now spokesperson said: 'We interviewed Harvey on January 22, taping the entire conversation, and we wholeheartedly stand by our amazing exclusive.'
What do you think of Harvey's claims about Cheryl? Let us know in the comment box below...
Celebrity news, beauty, fashion advice, and fascinating features, delivered straight to your inbox!