Izzy Bizu on curl care, coconut oil and foodie recommendations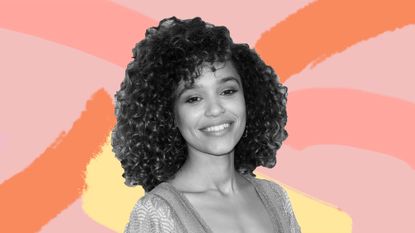 You've definitely heard Izzy Bizu's hit White Tiger on the radio waves, but now she's making waves as the new face of Cacharel's 'Yes I Am' fragrance. I sat down with the 24-year-old who told me all about her favourite beauty tips, Netflix binge sessions and her mum's incredible sounding cooking.
LA: What's the worst trend you've ever attempted?
IB: I was in Japan and had these strappy sandals that were really fat. They were white and kind of, what were those shoes, you know that strap on?
LA: Oh yeah, Velcro?
IB: Yeah, yeah. But my toes were hanging out. Then I put socks with them, I was trying to get into the socks and sandals thing and I looked kind of dodgy. But I thought I looked awesome, I enjoyed it for a week, then I came back to London and my brother was like: what are you doing?!
LA: It's funny when you think something works while you're away, and then you get home and realise... no.
IB: I still have them, just in case I like them again.
LA: You never know, they might come back. What's the best beauty advice you've ever been given?
IB: It's from Terry, my makeup artist from today – if your lips get dry you can just scrape all the dry skin off with a toothbrush.
LA: Interesting, not heard that one before.
IB: Yeah it works. It really, really works, it makes them smooth. I get really dry lips in the winter.
LA: Yeah same, but I'm really bad at carrying lip balm with me.
IB: It's also about using the right one as well, because apparently petroleum jelly dries them out more.
LA: What's the best product recommendation you've ever received? Have you got something in your life that you love, that somebody else kind of put into your hands?
IB: Yeah, I really like Bouclème. It's really good curl cream – I really like it, do you use it?
LA: I've actually got the shampoo and conditioner at the moment, but not the curl cream.
IB: Yeah, yeah, yeah you should try it. It's really good. Your hair is really beautiful!
LA: Ah, thanks! Needs a wash though.
IB: No, no, looks good.
LA: Do you find that yours gets dry at the ends or not really?
IB: Yeah, all curly hair gets dry. I think it's because when you brush it, it tends to break, but I think if you just brush it at night and put it in a bun you're fine.
LA: Yeah, always up in the old scrunchie. What about fragrance, do you have a signature or more of a fragrance wardrobe?
IB: I usually just stick to one; at the moment I'm really enjoying the new Cacharel fragrance [Yes I Am]. Luckily enough, I've always loved musky smells and it does everything I need it to, which is really, really cool. It's a really good daytime and night time perfume. Slightly less in the morning, and more in the evening because it's quite a strong smell, but its great because it stays on you all day.
LA: I quite like that it's got that musky note that kind of lingers.
IB: Yeah, yeah it's nice.
LA: What about the campaign, can you tell me more about that?
IB: The campaign was super cool. They approached us because they wanted to use my song White Tiger, which was really cool. They saw the Instagram and they asked if we could do the campaign with them. It was in Thailand, I was super psyched because it was one of my first times going there. We did the whole campaign with actors and everything, which was kind of surreal because I'm not used to that sort of thing, but it was really, really fun. The people were really funny to work with as well, it was quite a funny trip.
LA: That's so nice to be able to go somewhere cool while you're working.
IB: Yeah we had a laugh, it was really, really cool. It was nice. It was hot.
LA: What kind of fragrances are you drawn to?
IB: Musky, fruity, I really like those fragrances, it really depends on your sweat, I find, as to what suits you.
LA: You're right, different things smell different on different people don't they.
IB: Yeah, yeah, my mum wears musky scents sometimes. But I remember in the summer she's like, oh I really want to have fresh, lemony scents, but they smelt terrible on me. Only musky is good.
LA: It's funny isn't it, my mum's signature perfume smells awful on me but great on her. I think whatever your mum wears is a really comforting smell though.
IB: Exactly.
LA: OK, so let's say the house is on fire – the important stuff is safe – but you can only grab one beauty-related item. What would you save?
IB: Um, probably coconut oil. Because if I left it in the house, it would fuel the fire! But also it's just good for everything. It's good for taking off your make-up. You just put it on a cotton pad and it keeps your skin moisturised. It's good for your hair, it's good for your body and your face, and you can even use it to cook. So really it's good for everything.
LA: So really, you just need it at all times.
IB: It's very good and it's cheap. Well, it's not cheap, but you get it in a big bottle and instead of having a gazillion brands you just have one. It's very good to travel with as well.
LA: Yeah that's true, keeps for a long time too.
IB: I think forever, I don't know if it expires – does it?
LA: You probably use it up before it does! What's in your make-up bag right now?
IB: Well my make-up bag's at home because I got up at 6am today.
LA: Rough.
IB: No, its fine, I think like most people in London get up at that time. I'm just lucky enough I don't have to do that every day! I have shit loads of moisturiser, eye cream, lipstick, a moisturising chubby pen thing, I love that, they're great. Concealer, because I've got very dark eye bags, so I use that and it covers them up straight away.
LA: I love it. I've got really bad dark eye circles as well, I love a corrector-concealer thing.
IB: Oh I couldn't even tell! Which one do you use?
LA: I use the Bobbi Brown one. That's good.
IB: Oh that's good, yeah that's really good.
LA: How do you take care of your skin? What do you do in the mornings and evenings?
IB: Yeah I use a facial scrub, like a Neutrogena one, and then I use Estée Lauder Repair serum, it's really, really great. It smooths everything out. Then I use a L'Oréal face cream, an extra thick one for the winter.
LA: Yeah, do you have quite dry skin do you find?
IB: I have dry skin in the winter but in the summer I don't, because you're always putting on sunscreen. I mean in winter you're putting the heating on and stuff like that, so I use the thick cream. Then Nuxe on top of that; I put a lot of moisturiser on.
LA: That's good, when there's a cold wind that you know is going to dry you out, definitely layer it on.
IB: Yeah, Nuxe is very good.
LA: Yeah I like their stuff. I feel like they have a good lip balm too.
IB: Yeah, they have good everything!
LA: Best make-up tip a makeup artist has given you? I feel like we may have covered this with the toothbrush, but is there anything else?
IB: I think it's literally just curling your eyelashes and, if you don't want to go crazy on skin make-up, just a bit of concealer. Then do a line on your eyelid, it attracts more attention to your eyes and you look, you know, done. And a strong colour on your lip. Then you don't really have to worry about taking a ton of make-up off and it looks like you're done but haven't tried too much.
LA: Your liner looks really good, it makes your eyes pop.
IB: I had a make-up artist this morning so she did it.
LA: I'm sure you're great at doing it too.
IB: Not as good, but I'm alright!
LA: How do you look after your hair?
IB: I wear it in French plaits most of the week and then when I go out I let the curls out, because I find that washing it every day or wetting it every day, it's a little cold for that. In the summer I wear it out all the time, I wash it and then put loads of cream in it.
LA: Plaits are great because you don't have to wash it as often, you can leave them for days. It's great, sleep in them – you don't have to do anything.
IB: I know its great, exactly.
LA: How often do you work out and what's your favourite way to exercise?
IB: I don't work out much, I just watch what I eat. I eat a lot of Asian food; lately I've been eating a lot of Japanese and Vietnamese food. So I just try to eat really well and work out once every two weeks.
LA: That's still more than a lot of people.
IB: Yeah, I should work out more. I would like to start doing it more because I'm in a really good mood when I do it.
LA: A lot of people work out for their mental health now don't they.
IB: Yeah it's good for both mental and physical health. It's really good for both, and it gives you more energy throughout the day. Well, it depends, if you haven't worked out in a year and then you work out it's like oh, dreadful.
LA: Like me when I come out of the gym. I'm like, I'm dying.
IB: Yeah same! I'd like to do that as a new years resolution, work out more. Thanks for reminding me, ha!
L: What do you like to do, are you like a class person, do you like weights, do you go running?
IB: I don't particularly enjoy running any more because I did it so often it became boring, but I do it because I have to. I'm just like, I have to do this, and I'll do it for 15 minutes or so. I really enjoy doing weights, I like using all the machines. I switch machines and do one set of each.
LA: Its nice to mix it up though, if you do the same thing all the time it can get boring.
IB: It's nice to do a circuit, circuits are great, and good for tricking yourself into doing more I think.
LA: That's true. What are your three most used emojis?
IB: I think it's actually the cup of tea emoji. There's a new one isn't there? I really like that one.
LA: Is there a person drinking tea now?
IB: No I think it's just the cup, I can't remember. And there's, what other ones do I use... I don't really use them that much to be honest with you. I just use that one, and then the cat one.
LA: The laughing one?
IB: Yeah, it's just the cute cat, if someone's in a mood with me I'll just send the cat! I don't really have one, I'm not really that soppy when I text. I use a lot of x's but I'm not an emoji person.
LA: That's nice though! Me and my sister are so blunt with each other, there's like no emojis, no kisses, its just like: hi. So at least you put some effort in. What's your favourite book?
IB: Ah I wish I had my bag with me, it's a Murakami one. The first Murakami book I read was Norwegian Wood and I'm now reading the second one. It's about a guy who loses his cat and it's his journey to finding it. He goes on all these weird adventures looking for this cat, but it's not really about the cat its about other things. I like his writing, it's really accessible.
LA: Yeah, it sounds like a good teaching book. Not really about the cat but the journey.
IB: That's it! It's The Wind Up Bird Chronicle, but it's about him loosing his cat. You should read it, its really, really great. A bit slow to begin with, because he really wants to describe the characters and the setting so that you can imagine everything, but it's well worth it.
LA: Have you got any other favourites?
IB: Yes, I really like the Twilight books... I read them when I was 15 though.
LA: I only watched the first film because they weren't as good.
IB: They're not as good. I feel like if you read the book before the film, it's hard to watch the film because you've made up your own shit in your head. I like the books, but books are always way more descriptive.
LA: You're right, when you see the film it really shifts what you've already made up in your head. I'm like that with Harry Potter.
IB: They did those well, aced it. But have you seen the new ones?
LA: Fantastic Beasts? I actually haven't watched either of them yet, it's really bad.
IB: I want to watch the new one.
LA: What's your favourite meal of all time? Like, your last meal.
IB: I've got to stay true to my roots, so it's Ethiopian food cooked by my Mum and my Grandma. When they're in the kitchen together its magic, it's so good. So many dishes in one.
LA: Talk me through.
I: So it's like all these different dishes, and a big piece of bread, it's like a pancake. I don't know if you've ever seen Ethiopian bread before?
LA: No, not really.
IB: Okay, I'll explain to you. It's brown, got dots in it, like you eat with your hands, and everyone sits around it together and there are loads of different sauces. Imagine different curries; lentils, ones with chicken and egg, ones with beef, you just take your pick. There's something for everyone and you just dip it in each sauce and eat all the bread. It's so good!
LA: Oh that does sound like a bit of me. I love bread, I love anything spicy. I just love food really.
IB: Oh you'd love it. You should try it.
LA: As long as there's no peanuts because I'm allergic.
I: No, we don't do peanuts. We do not do peanuts and we don't do a lot of seafood. Where do you live?
LA: I live outside of London, but I'm here all the time. I come into King's Cross.
I: Okay, there's one called Addis which is literally a two minute walk from King's Cross. So if you end up working late you can go to dinner there with a friend or something.
LA: Dream. Favourite TV to binge watch?
IB: Oh okay, good question. I'm loving the OJ Simpson TV series at the moment, incredible!
LA: Oh yeah the one on Netflix?
IB: Yeah I thought it was a film at first, I didn't realise it was a series.
LA: John Travolta is quite lol in it as well.
IB: He's incredible. He still looks great though. He looks like a good character you know? He's still got charisma in his face. He hasn't lost it.
LA: It's hard to watch Ross Geller in anything else but Friends though.
IB: He's comical though. He's so funny. When I saw him in it I was like, great! He's so adorable.
LA: Have you watched the whole thing?
IB: No, I've already, we started watching it with my boyfriend yesterday, we've already watched six episodes in a row and I was like where did the time go? He was like, I told you not to click the play button!
LA: If you've got the time it goes really quickly. Wou're like oops, I've watched two seasons in a day.
IB: Yeah, it's incredible.
Celebrity news, beauty, fashion advice, and fascinating features, delivered straight to your inbox!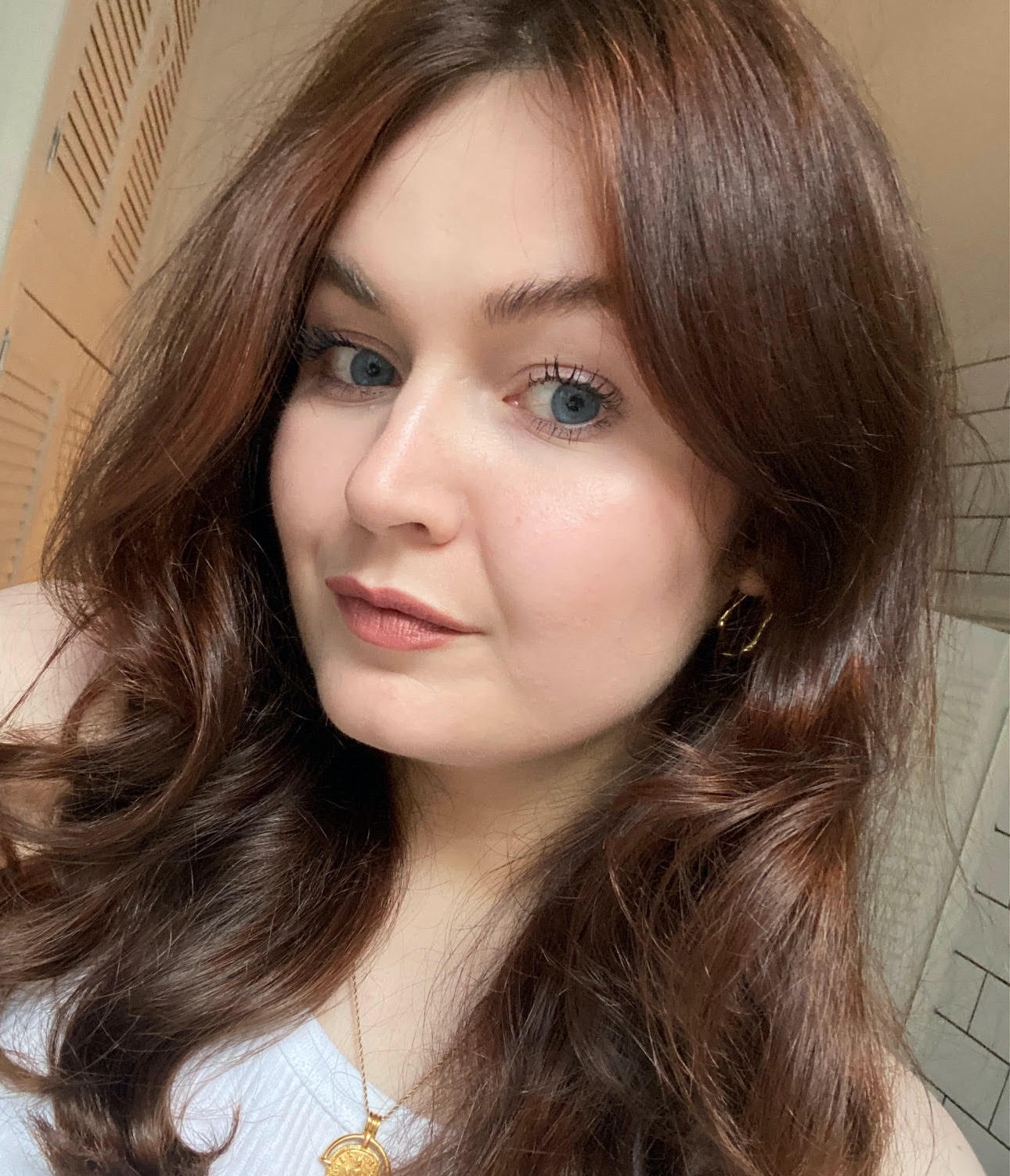 Lucy is a freelance beauty editor and contributor at Marie Claire, and has written for titles including Glamour, Refinery29, Popsugar, woman&home and more. She was previously Marie Claire's junior beauty editor. During her career, she's covered everything from backstage beauty at fashion week to interviews with famous faces like Drag Race royalty and Little Mix. As for her beauty ethos, she's a big advocate for not having to spend a fortune on beauty products to get good results, and when she's not got beauty on the brain you'll find her reading or hanging out with dogs.