How your favourite beauty brands are making a difference during the pandemic
With the coronavirus crisis growing, these beauty brands are leading the way with initiatives to help the most vulnerable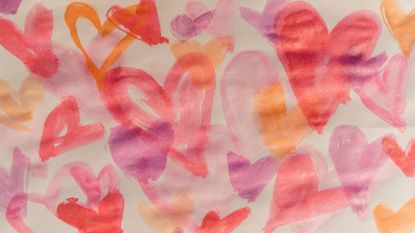 With the coronavirus crisis growing, these beauty brands are leading the way with initiatives to help the most vulnerable
It's easy to feel helpless in the midst of this pandemic but as we rally round our Marie Claire In This Together campaign and take heart from thousands of acts of corona kindness up and down the UK, the beauty industry has also joined forces to make a huge collective difference.
From giants like LVMH to independent businesses, beauty brands have launched initiatives, campaigns and funds to help fight the exacerbating effects of Covid-19. Whether that's helping to produce hand sanitiser or donating profits to charities, now you can help give back with the online beauty buys you make.
Avon donates to DV charity and free hand gel for NHS staff
Avon is using some of its manufacturing lines to create a new Avon Care Moisturising Hand Gel. The brand anticipates a huge 600,000 units to be available across April, with a proportion of the products being allocated for NHS staff and domestic abuse service users. Avon is also donating £150k to domestic abuse charity Refuge, and sales of this hand gel will support their commitment to help end violence against women and girls.
The Avon Foundation for Women has also announced a $1million grant for 50 frontline services and charities around the world. This donation will support over 250,000 women and children who are at-risk by the ever climbing domestic abuse rates, during this current lockdown. In the UK, domestic abuse charity Women's Aid will receive $50,000 to help fund their digital support services. These include the Live Chat Helpline, Survivors Forum and the Survivors Handbook, which are helping 8,000 women at this time.
Free Pai hand sanitiser for NHS workers
The Pai skincare team worked their socks off to launch the 'Acton Spirit' Hand Sanitiser, a new hand sanitiser in only two weeks. If you buy now, Pai will donate one free to NHS staff on the frontline and various schools.
'We're also creating care packages for NHS workers,' says Sarah Brown, founder of Pai Skincare. 'These will include essential items, but also some pampering products to help them unwind when they get a moment to rest.'
Unilever and Dove provide £1 million of personal care
Unilever and Dove are proving we are stronger together. Unilever has partnered with Salute The NHS, which is an amazing initiative that has pledged 1 million restaurant quality meals to NHS workers and will provide 500,000 personal care products from brands including Dove, Vaseline, Radox and Simple.
To provide care and support for communities, the Dove family (including Dove Men+Care and Baby Dove) is also providing £1 million worth of personal hygiene products and care packages to healthcare workers on the frontline. The brand is so committed to provide ongoing care that they have launched their #WashtoCare campaign. With people showing how to wash hands properly and frequently, using whichever brand of soap they choose. Dove are then spreading this message by turning TV ad-spots into reminders for people to get up and wash their hands which can save lives.
Buy a MAC lippy for a good cause
MAC Cosmetics is utilising its Viva Glam campaign to support the vulnerable. For each of the three Viva Glam lipsticks at £17.50, 100 per cent of the value will be donated to good causes. The make-up brand has pledged to donate $10 million (approximately £815,000) and will split the proceeds between 250 global organisations, many of whom are supporting those at higher risk during the COVID-19 pandemic.
Garnier's free hand gel for shop workers
Garnier is creating a new Pure Active Hand Sanitiser Gel and are donating an 300,000 bottles to retail workers keeping our shelves stocked day and night. Four million units will also be available for customers to buy in Boots, Asda, Sainsbury's and Tesco. Topping this off, Garnier is giving one million euros to the International Federation of the Red Cross and Red Crescent Societies, to help support all they are doing to battle COVID-19.
Garnier's parent company, The L'Oréal group also announced a huge Europe-wide programme to help alleviate the antibacterial shortage by using their factories to produce hand sanitiser and hydro-alcoholic gel, which will be distributed to French and European authorities fighting COVID-19. L'Oréal is also donating €1m to its partner non-profit organisations, who are supporting the most vulnerable. L'Oréal-owned brands, such as La-Roche Posay, are sending free hand sanitiser to French pharmacies, care homes, and hospitals.
Lucy Bee dishes out free soap
Lucy Bee, a small but mighty brand, has donated 30,000 natural soap bars to charities in need across the UK. An amazing 35 charities, plus the emergency services, care homes, homeless shelters and food banks will receive these coconut oil soap bars, to help support those on the front line and the most vulnerable in the community.
Be a helping hand at Beauty Banks
The UK charity Beauty Banks, which was set up in 2018 by beauty experts Sali Hughes and Jo Jones, tackles hygiene poverty by distributing essential toiletries to those who can't afford them. They have now started a campaign called #HelpingHands to help the vulnerable during the pandemic. Head to the Beauty Banks Go Fund Me page to donate.
Brands who've donated generously to Beauty Banks include Carex, Molton Brown, Soapsmith London and Lucy Bee, who've sent in tens of thousands of soaps, hand washes and sanitisers, while Beauty Pie and BaByliss have donated large amounts of money. Elemis have sent assorted products to NHS hospital staff, Dove are sending large volumes of hygiene packs for key workers and Superdrug have been collecting and delivering donations on behalf of Beauty Banks.
The Body Shop gifts to the NHS
One of the top sustainable brands in beauty, The Body Shop, have gifted over 255,000 skin and body care products to NHS workers, along with 100,000 bars of soap and 100,000 tubes of hand cream. Linda Campbell, Managing Director of The Body Shop UK said: 'This is our way of thanking the NHS workers on the frontline, risking their lives to save ours to help protect the communities we live in. Critical care teams have been working long shifts, with very little downtime, pretty much living on site. We hope that by donating self-care treats, we can bring a few moments of respite.'
Colgate-Palmolive make a huge donation
Beauty giant Colgate-Palmolive has partnered with The British Red Cross to generously donate over £500k worth of essential oral care and personal hygiene products. This will be crucial in helping vulnerable people in the local communities gain access to essentials such as; toothbrushes, toothpastes, as well as hand and body soaps. Taylor Gordy, Colgate-Palmolive Vice President & General Manager in Northern Europe has said, Now more than ever we need to do all that we can to make a difference in our local communities to protect those in need, including the frontline workers and care organisations who are providing such incredible support.'
Sponsor a period at Bloody Good Period
Bloody Good Period, a charity working to tackle period poverty in the UK, is providing sanitary products to asylum seekers, refugees and the homeless. Launching their 'Periods Don't Stop in a Pandemic' campaign, they're asking you to buy supplies or 'sponsor a period' via their website, so they can continue to support the disadvantaged.
Miller Harris help the aged
Fragrance house Miller Harris have partnered with Age UK to support those most at-risk. They have donated their entire stock of beautifully-scented hand washes, lotions, and soaps to those most vulnerable and elderly in the UK, so everyone can wash their hands safely.
Buy Soap and Glory and keep someone clean
High Street bath and body brand Soap and Glory wants to make sure everyone has access to hygiene products by partnering with The Hygiene Bank, a charity that helps give personal care essentials to those who can't easily afford them. With every Soap & Glory purchase made online until 5 May, they will donate to The Hygiene Bank. They are hoping to give 15,000 full-size bottles of their most loved 'Clean On Me' shower gel to the charity.
How LVMH are helping the hospitals
Luxury house LVMH owns iconic luxury brands such as Dior and Vuitton, are harnessing the production lines in their three largest perfume and cosmetic factories to help mass produce hand sanitiser in France. LVMH will then deliver these free supplies to hospitals and emergency services. Acting in solidarity, Guerlain is producing hand sanitiser in huge quantities, for free delivery to the French health authorities.
Free Salcura moisturiser for NHS staff
Award-winning, cruelty-free and clean skincare brand Salcura are showing their appreciation to people on the frontline by giving a 50ml Bioskin Zeoderm Skin Repair Moisturiser to NHS staff. Please email info@salcura.co.uk to provide personal details if you or a loved one work for the NHS.
Estée Lauder take on the fight
The beauty empire that is Estée Lauder Companies has joined the hand sanitiser movement in a big way. While Jo Malone are using their factories in Hampshire to mass-produce hand sanitiser, Estée Lauder are reopening a manufacturing facility to produce hand sanitiser for medics. The company gave a $2 million grant to Doctors Without Borders (Médecins Sans Frontières), to support the organisation treating coronavirus in countries that are poorly lacking in the resources to fight the pandemic.
Oskia's help for care homes
British skincare brand Oskia is offering a helping hand by using their production labs to create hand sanitiser, sending it to local care homes in Monmouth, Wales. They are also donating hand creams to various NHS hospitals.
So…? Fragrances body mists for the needy
British fragrance brand So…? Fragrances have donated over 13,000 of their Pure & Clean Body Mists to The Hygiene Bank Charity and to their local Harrow community support programme. These body mists contain 60% alcohol, which kills 99% of bacteria, just like hand sanitiser.
Henkel step it up
Henkel, who own haircare favourites Schwarzkopf, Live Colour, and Got2b, is donating an €2 million to WHO/UN Foundation Covid-19 Fund and selected organisations, as well as donating five million units of personal and hygiene products and producing disinfectants at their sites.
Urban Veda care packages for NHS workers
Ayurvedic skincare brand Urban Veda are saying thank you to the frontline heroes by sending out care packages to NHS workers. Tag a nominee on their Instagram page and the brand will get a package to them.
Shiseido sanitisers for hospitals
Make-up and skincare giant Shiseido has announced that their huge manufacturing sites will be producing hand sanitiser by the bucket load for hospitals on the frontline. Franck Marilly, President and CEO – EMEA of Shiseido said: 'I would like to thank them for the quick turnaround and would also like to thank those employees who are volunteering for this work. It means a lot to me and to the people whom we will help through this.'
Buy Soapsmith and NHS benefits too
As a kind token of thanks, for every product sold online, Soapsmith will gift a bar of handmade soap to NHS teams across the UK. The first soap-drop will be Whipps Cross University Hospital in Walthamstow.
Free DAME and Ohne tampons for NHS staff
To support healthcare heroes, climate-positive fem-care brand DAME are giving away free 100% organic tampons. Taking this worry out of NHS workers hands, just email hello@wearedame.co from your NHS email to receive a tampon delivery voucher. Also helping with periods in this pandemic, eco-friendly brand Ohne is delivering free tampons to NHS wards. Staff can email babes@ohne.com to be sent free essential period supplies.
Free hand creams from L'Occitane
Cult skin and body brand L'Occitane has now donated over 10,000 hand creams directly to hospitals. The L'Occitane Group has also decided to use its facilities to manufacture 70,000 litres of hand sanitiser, donating it to healthcare workers and authorities in France.
Nouveau Beauty donates face masks
Karen Betts is the Founder of Nouveau Beauty Group, which brought us Nouveau Lashes and HD Brows. Having to temporarily close, Karen is donating her residual stock of over 100,000 items including face masks, gloves, hand sanitisers, and disinfectant wipes to the NHS and care homes.
Cranley Clinic and Elite Aesthetics volunteer services to NHS
Aesthetic doctors and surgeons at Cranley Clinic and Elite Aesthetics are volunteering to support the NHS. Aesthetic doctors are temporarily donating tools and offering their services to the NHS. Harley Street-based Dr Shirin Lakhani said: 'The key to all of this is that we're first and foremost, doctors. We have patient care etched into our DNA and so it's a natural move for us to volunteer our services for the NHS at this time.'
Free Dr PAWPAW balms for frontliners
Dr PAWPAW are supporting front-line staff by offering two of their best selling balms to NHS workers for free. Any worker can claim their two free tubes by visiting their website. The brand have also donated 100 hand balms to the Newbury Community Resource Centre. This brilliant local charity in Berkshire is sending out food and product parcels to vulnerable households every week during lockdown.
Wake Skincare donate to Women's Aid
Start-up brand Wake, who tackle stressed out skin, are donating proceeds to Women's Aid. The charity will be providing life-saving services to try and keep women and children as healthy and as safe as possible during the pandemic.
Green People send hand creams to hospitals
Ultimate clean beauty brand Green People will be donating £1.00 from the sales of all these selected products on their site until May 31st .The money will go to the NHS Charities Together to support the incredible work of NHS front liners. The brand is also supporting the London Ambulance Service by sending a selection of 30ml products to their depot. As well as sending 5,700 samples of their new Everyday Hand Creams to local hospital's such as University Hospitals London, East Surrey Hospital and Brighton and Sussex University Hospital group.
Von Norten donate soap to Refuge
Luxury body and candle brand Von Norten are stepping up and donating their organic lavender soap to the domestic abuse charity Refuge. Von Norten founder Cayla Naesse, said 'Many women feel extremely alone and isolated, especially with the situation right now where they have no family or friends to help out. I can't help everyone, but we can all help someone.'
Free gift from Nuddy
The soap experts at Nuddy are offering customers a free unboxed, naked soap bar in an effort to help combat the outbreak of coronavirus. All they are asking for is a small contribution to cover costs for post and packaging. Nuddy soap bars are made with raw African shea butter.
Ila's protection collection
Organic beauty brand Ila have launched a new Protection Collection. Their hand sanitiser wash, spray, and gel, all contain natural ingredients such as oregano oil, thyme oil, and tea tree. Ila is also providing Protection Collection to NHS services around their local HQ in the Cotswolds.
Acqua di Parma's Stay Home campaign
Luxury home and fragrance brand Acqua di Parma have launched their #StayHome charity campaign. Throughout April, 100% of e-commerce revenue from sales of the Home Collection, Barbiere and Personal Care products (home diffusers, candles, etc) will be donated to support initiatives against the coronavirus crisis in Italy.
Medik8 launch a new hand sanitiser
Clinical British skincare brand Medik8 have switched up their onsite lab to produce a new hand sanitiser. Their Hygienic Hand Rub is an 80% ethanol hand sanitiser – and with the government increasing their existing licence from 3,000 litres to 12,000, Medik8 will be distributing to local communities, the elderly in care homes, the police and the homeless.
Elizabeth Arden Eight Hour Cream free for NHS staff
Elizabeth Arden are tackling the issue of over-washed and raw hands. They are donating a further 9,000 of their cult Eight Hour Cream Intensive Moisturizing Hand Treatments and another 2,500 of their Eight Hour Cream Skin Protectants, all directly to help NHS staff on the frontline. Making this a huge donation of 15,500 much-needed skincare products.
Free beauty kits from Clarins
This company have been working hard to support the NHS and French Health Services. In the UK, Clarins are currently delivering 50,000 beauty kits to hospitals nationwide. These contain their classic hand and nail treatment, day and night creams and shower gels. In France, Clarins have used all three of their factories to produce 18,000 400ml bottles of hand sanitiser (hoping to make a further 200,000 bottles by end of April), and have donated them to French hospitals along with 30,000 hand creams.
House of Lady Muck nail it with gift card
Ultimate nail art brand House of Lady Muck are doing their bit. They have launched a £30 online gift card, with 5% of every gift voucher purchase going to NHS during this pandemic.
Rahua gifts for frontliners
Sustainable brand Rahua (who's plant-derived ingredients are from the depths of the Amazonian rainforest) are supporting NHS staff by donating over 2,800 of their luxurious travel & full size shower gels, body lotion, hair masks, shampoo & conditioner.
Polished London donate to hospitals
Known for their teeth whitening and vegan skincare ranges, Polished London have created a 70% alcohol and fragrance-free hand sanitiser and will be donating £12,000 worth to NHS staff on the frontline at local hospitals in Peterborough, Stamford and Hinchingbrooke.
Free soap with every order at Sisters & Co
Therapeutic bath and body brand Sisters & Co have launched their 'Neighbours in Need' campaign to give back in the best way they can. The brand is relaunching their iconic Charcoal Soap Bar, made with 100% natural bamboo charcoal, coconut oil, olive oil and shea butter. With every order made over the next two months, Sisters & Co will be including a free Charcoal Soap Bar to help make soap more easily available for you or perhaps leave on a neighbours doorstep?
Order Vanderohe and they'll donate £2 to NHS
100% sustainable skincare brand Vanderohe (known for their clean beauty serums), are not only being kind to the planet. For every order placed they will donate £2 to support NHS staff and volunteers that are tirelessly caring for Corona patients.
Montamonta tackle sanitiser shortage
Sustainable and recyclable skincare brand MONTAMONTA are tackling the hand sanitiser shortage. They're using leftover alcohol in their lab to produce sanitizer sprays in small batches, to donate freely to staff on the frontline.
Tan-Luxe create Hand-Luxe free for frontliners & key workers
Top tanning brand Tan-Luxe have created their own hand sanitiser that is anti-bacterial, rinse-free, and formulated with ultra-hydrating hyaluronic acid – so it's super-nourishing. The brand has used its own production facilities to quickly manufacture 10,000 units of Hand-Luxe. The first batch will be donated to the Beauty Banks charity, with the remaining units being sent to NHS workers, care homes, supermarket staff and other key frontline services.
Treatwell to donate PPE equipment
To help support our NHS, Treatwell are organising their salon partners to donate PPE equipment (face masks, disposable gloves, body aprons and protective goggles) which salon owners may have spare now that salons are closed.
REN Clean Skincare donates over 3000 products
Cult sustainable skin and body brand REN Clean Skincare, have been working hard having provided over 3000 products to multiple organisations so far during this pandemic. These chosen charities such as the Beauty Banks Helping Hands Appeal, are delivering REN's products to tired NHS workers nationwide. Chosen products include REN's hero and award-winning Atlantic Kelp and Magnesium hand washes and lotions, as well as their Evercalm daily moisturisers, and Evercalm face masks. REN are also hosting a huge giveaway on Instagram as a small token of appreciation to health professionals. Healthcare workers who have emailed them direct can receive a super-size Evercalm Ultra Comforting Mask which helps to calm irritated and dry skin, caused by protective medical masks. As the crisis continues REN Clean Skincare will continue to donate more products throughout this flight.
Tropic donating profit sales of Pamper Packs
Natural skincare brand Tropic are currently in the middle of producing 50,000 hand sanitizers and 100,000 Creambalms, which will be ready to distribute to NHS staff nationwide by the end of the month. The brand is also selling their Pamper Packs (full of their best selling products) online, from which all profits will go towards the production of the hand sanitizers and supporting the Trussell Trust during this time.
Palmer's give Cocoa Butter Lotions to hospitals
From their Head Office in the UK, famous body brand Palmer's have been donating their Cocoa Butter Formula Lotion, Coconut Oil Formula Lotion and Hand Creams to hospitals in their local area to support NHS staff. Zahira Beddou, Marketing Director, has said, "We just wanted to play our part and thank the NHS staff for all they are doing for the community."
CBII brings a little calm to key workers
Premium and vegan CBD oil brand CBII are trying to bring a little calm to those dealing with COVID-19 on the front line. The brand are giving away a #cbiihero gift pack every day for 14 days to say a big thank you to all the front-line workers, doing their bit to keep us safe. Each gift pack contains a 200 mg oil and a different CBD capsule. Just follow CBII on Instagram and Facebook and tag a friend or business with a comment on why they're a #cbiihero. Winners will be announced each day at 5pm on the brands social channels.
Hair & Beauty Charity supports beauty professionals
The official Hair & Beauty Charity (established in 1852) are asking for our help. This amazing charity supports hair and beauty professionals who have fallen on hard times during this pandemic and are struggling to get work. By setting up their 'Relief Fund', the charity is hoping to try and raise £20,000 over the next month to support these hair and beauty professionals in the best financial way possible. Anyone is able to donate and make a difference by going to their website.
Sanctuary Spa giving away hero body products
In an effort to support NHS heroes during this pandemic, Sanctuary Spa are working in conjunction with Work Perks to donate 50,000 of their hero Body Butters and Body Washes to NHS workers at locations such as; The Royal Marsden Hospital, Cambridgeshire & Peterborough NHS Foundation Trust, Royal College of Nursing, Manchester University NHS Foundation Trust and Great Ormond Street Hospital for Children NHS Trust. Jacqui Burchell, Global Product Development and Marketing Director at Sanctuary Spa has said, "At a time of national uncertainty and worry for our loved ones, it's important for businesses to try to make a real difference in their communities, now more than ever. We want our Sanctuary Spa body butters and body washes to reach as many as possible to help soothe and restore skin – hopefully providing a few moments of delight in what otherwise is a dark time for many."
L'ORÉAL donates more than half a million hygiene products
L'Oréal UK and Ireland has rallied it's group and family of huge beauty brands to donate more than half a million hygiene products and hand sanitisers to frontline workers who are treating the most vulnerable and helping to fight the pandemic. These are some of their incredible efforts:
The group will donate another 300,000 hand sanitisers to retail staff who are making sure we have access to essential goods and food. They are donating 400,000 hygiene & care products to frontline hospital workers in partnership with 'In Kind Direct' and 'Blue Light Card'. This includes shampoo, conditioner, and skincare products from L'Oréal Paris, Garnier, Kiehl's, Lancôme, Urban Decay, YSL, House 99, L'Oréal Paris Men Expert, La Roche-Posay, CeraVe, Vichy, Roger and Gallet, Baxter of California, Kerastase, Redken, Matrix and Decleor. Furthermore, a huge 100,000 hand sanitisers will be donated to support NHS and HSE staff and 10,000 sterile examination gloves will be given the London Ambulance Service.
Weleda provides over 36,000 skincare products
World-leading brand in certified natural beauty products, Weleda are doing their part to support critical care staff. To date the brand have donated a massive 36,000 skincare products to hospitals, looking after those dry hands and faces, caused by wearing protective equipment day in, day out.
Beauty Blender donates Liquid Blendercleansers
Rea Ann Silva is the creative force and founder behind beautyblender, the iconic edgeless makeup-sponge that most can't do their makeup without. To help tackle the COVID-19 pandemic, beautyblender have donated 2000 100z Liquid Blendercleansers to help keep healthcare staff safe as they care for those fighting for their lives in hospital.
Beauty Bay launches 'Beauty That Gives Back' campaign
Beauty junkie destination Beauty Bay, have launched a new campaign to support the Covid-19 pandemic. 'Beauty That Gives Back' is an edit of sixteen essential products such as; tampons, razors and hand creams, ranging from £1 to £13. For every item purchased online, Beauty Bay are donating all the profits to the NHS Charity Together Covid-19 Urgent Appeal. The hero essential is the exclusive Beauty Bay hand sanitiser, that's been created in these times of need. To further support those on the front line, Beauty Bay have donated 43,000 self-care products to staff in Greater Manchester Hospitals including the Royal Manchester Children's Hospital and Salford Royal.
1,200 gift cards to health care workers from Biossance
Clean and eco-friendly beauty brand Biossance is working closely with Direct Relief (an international organisation working to equip doctors and nurses with lifesaving medical resources). Biossance has donated 100% of sales on biossance.com over one day (16thApril), with all proceeds going to Direct Relief. The brand has also shared 1,200 gift cards to health care workers to support these amazing front line heroes.
The Organic Pharmacy donates gels and sprays
Well-loved brand The Organic Pharmacy has donated 250 hand gels and sprays to the Chelsea & Westminster Hospital and the St. George's Hospital in Tooting, to support the fight against COVID-19. The brand has also opened their store in High Street Kensington for emergency homeopath appointments, as well as offering a homeopath hotline via their site.
FLO offering discount to NHS
Small brand FLO are working around the clock to support the increasing demand to make sure that no one is left without essential period products during this lockdown. To show their support, FLO is offering 35% off their range of organic tampons and towels for all NHS Staff Members. The brand is also donating 5% of profits to charities supporting girls and women in need.
The Natural Deodorant Co are helping with personal care essentials
British brand 'The Natural Deodorant Co' (100% natural, vegan, cruelty free and sustainable deodorants) are working with The Hygiene Bank to ensure as many people as possible have access to personal care essentials during this time. The brand is providing deodorants to NHS staff, women's refuges, shelters and food banks, from all orders places on their site. Whatever you purchase in donations, The Natural Deodorant Co will match. With 150 deodorants already donated to the Lewisham & Greenwich NHS Trust , more are due to go out.
Q+A donate to front line staff
Newly launched skincare brand Q+A are going straight in to support key workers across the UK. So far the brand has donated 500 products to front line staff and have set up a 20% discount on their website for all Blue Light Cardholders.
Free hand sanitiser and soap from KND4
Family owned manufacture Amelia Knight is helping by ramping up production of their new brand KND4. So far KND4 have donated over 100 litres of hand sanitiser, 100 litres of soap, as well as 20,000 pairs of gloves to workers on the front line. For each pocket size hand sanitiser purchased, KND4 are also donating the equivalent to a key worker in the UK.
Vaseline come to the rescue for frontline workers
This year, Vaseline is celebrating 150 years and has decided to relaunch their Intensive Care Hand Cream with Anti-Bac Ingredient. The relaunched formula is moisturising to heal chapped hands, it removes germs and is suitable for sensitive skin. With dry hands being more of a problem then ever before, Vaseline are also donating a quarter of a million products to frontline workers.
Vitabiotics to donate Vitamin D supplements
With regular Vitamin D intake being crucial to keep us healthy, top supplement band Vitabiotics are proudly supporting NHS workers by donating three months supply of their Ultra Vitamin D supplement as well as covering staff in key hospitals and 5,300 workers at the London Ambulance Service across the UK.
Rabot 1745 lend a helping hand
Cacao powered beauty brand Rabot 1745 are making a difference. With every purchase of their Helping Hand Duo, the brand will donate one of their newly launched hand gels to the NHS. They have also donated 250 units of their well-loved Wonder Balm and Hand Gels to the We C U charity to support people in these hard times.
111SKIN create hand creams
Luxury skincare brand 111SKIN, known for their hero sheet masks, are creating special hand creams to help NHS workers. The brand is also sending their moisturising Y Theorem Day Cream to hospitals to help deal with the constant irritation that staff are dealing with from wearing masks everyday.
Cosmydor donate essentials
Luxury sustainable beauty brand Cosmydor are proudly helping during this pandemic by donating hundreds of products (Essential Care Creams and Petit Baume Rescues) to hospitals such as Guy's and St Thomas' in London. This is to help combat the millions of dry hands that are suffering due to the constant use of industrial soaps.
Mitchum donates 22,000 deodorants
Top deodorant brand, Mitchum UK, have proudly donated 22,000 travel size anti-perspirant deodorants to NHS staff as well as nursing and healthcare workers, who are all fighting on the front line. Mitchum have partnered with three organisations (Beauty Banks, London Ambulance Service, and The Fabulous NHS Care Package Supporter) to ensure that this generous donation gets to those in needs.
BYBI create vegan hand sanitiser to donate
Cult clean skincare brand BYBI are helping in the way they do best. The brand has launched a vegan Clean Hands Moisturising Sanitiser. It containing 65% alcohol to reduce the levels of bacteria on skin and is infused with green tea and lavender to help sooth dry hands. BYBI has partnered with the Beauty Banks Helping Hands campaign to donate 3,000 new sanitisers. These will fill emergency hygiene parcels that are being sent out to protect those who are most vulnerable in the UK.
Anatomé set up health appointments
Botanical brand Anatomé, known for their blended therapeutic oils, are offering a little relief during lockdown by launching their A+ Appointments online. These are for consumers that are in need of expert advice on sleep, wellness and nutrition, to help keep feeling as healthy and positive as possible. The brand have also created and delivered over 200 self care packages to NHS frontline workers.
Previse Skincare done to Shelter
Indie brand Previse have used this time in lockdown to create a 75% Isopropyl Alcohol Sanitiser to help keep hands clean of bacteria. The brands is donating this new sanitiser to Shelter, a charity who are helping the homeless, who are even more vulnerable during this time and may not have access to soap and water. For every sale Previse will donate via a 'Buy One, Gift One' event.
Celebrity news, beauty, fashion advice, and fascinating features, delivered straight to your inbox!
An award-winning health and beauty writer, stylist and creative director, Lisa Oxenham is one of the UK's top beauty editors and the Beauty and Style Director at Marie Claire UK. With 20 years of editorial experience Lisa is a brand partnership expert,