This is how one female Silicon Valley CEO managed to get ahead
'Oh, I thought you would be a man!'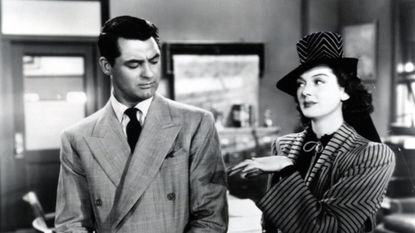 (Image credit: Snap Stills/REX/Shutterstock)
'Oh, I thought you would be a man!'
Words by Stina Ehrensvard
'Ten years ago, I founded Yubico with the mission of making secure login easy and available for everyone. To make it happen, I decided to move from Stockholm to Silicon Valley.
This move and entrepreneurial journey didn't come without its fair share of challenges. As a mother of three children, with a background in art and design, and with limited business experience, I understand why some people did not only question my Silicon Valley business plan, but also if I would be the right person for the job. But every time I was on the verge of giving up, my gut feeling was always telling me to stay on track. And I am happy I did.
Today, billions of individuals around the globe can be safer online thanks to the work and technology that Yubico has put forward. Through it all, I'm grateful for the times of adversity because without it, I wouldn't have learned the valuable lessons that got me to where I am.'
Seek a solution to a big problem
'Looking back to many years ago, when I first signed up to the online bank I was using, the bank told me my account was safe. A username/password in addition to installing some security software on my computer was supposed to protect my information.
Little did they know; a close friend of mine was a former white hat hacker. He told me that it would only take him one day to write the code that would hack into and empty my account. To inform the bank about this security risk, I called them up, and got a clear and simple response:
'Please tell your friend not to do that!'
What I didn't tell the bank was that the former hacker - who by the way never did anything criminal - is also my husband Jakob, and the father of my three children. Jakob Ehrensvard is a brilliant electronic computer engineer who built his first computer when he was only 15.
After my conversation with the online bank - with their not-so-great-strategy to avoid hackers - Jakob and I started to brainstorm around a new, secure two-factor login technology. We named it the YubiKey, with the vision of having this one ubiquitous key used to secure identities and accounts across the entire internet.
'No' Isn't a Good Enough Reason to Give Up
Jakob and I presented our invention to the bank, and they said they may be willing to test it once we could show them a security report from a trusted third party.
We were fortunate to get a fantastic report on our YubiKey from an internet security expert, and with this report, we went back to the bank. Only to be told that we were welcome back when we had proven it with another bank, with at least 50,000 users, which we obviously didn't have.
After we got that 'no' from the first bank, we tried other potential customers for several months, but nobody wanted to be the first to try it.
Then, we finally met a US-based internet security company, who wanted to partner with us. They invited us to demonstrate and introduce the YubiKey at a security trade show in San Francisco.
Seize the opportunity
In 2008, we 'launched' the YubiKey at the top of an escalator, although, this wasn't the original plan.
The day before the San Francisco trade show started - where we were supposed to showcase the YubiKey - our internet security partner cancelled our collaboration plans.
So, there I was, at the big trade show, with no partner, no booth, no press release, no customers, and very little money in the bank account. It was bad, until a very clear thought came to me:
'There are probably one hundred internet security journalists here, all looking for the next cool security product to write about. They can help to market our product. But as they do not know that I am here, I will have to find them myself.'
I figured out that the press room was the most likely location to find the journalists. So, on my way to the press room, at the top of an escalator, I spotted a man with a press badge and introduced myself.
Two weeks later, the journalist I met on the escalator published his latest podcast to 100 thousand global listeners and security practitioners. And this is a quote from the podcast:
'And the really bizarre thing was at the last day of the show, I met this woman, on top of the escalator, and she gave me a small USB-key; a YubiKey, and it's so cool; it was the coolest new product at the show!'
This officially introduced the YubiKey to a new audience and those listeners became our first customers. Shortly after, we started selling the YubiKey online, with free open source software, to countries all over the world.
Be Nice
As a small company, we could not afford to have unhappy customers, so we responded to everyone with the utmost importance.
I will share one of the email conversations we had with a customer in 2009.
The first email was from an individual who was very upset about how we could charge $15 for shipping a small $25 USB key.
We took a deep breath and responded:
'Thanks for your interest in our technology! In addition to the expedited shipping, we offer a $5 option with standard mail. As some thanks for pointing out that we need to clarify this on our site, we will send you a free YubiKey.'
And he emailed back:
'Dear Yubico team, I admit that I spaced on the $5 charge. My apologies! And you have certainly embarrassed me by your offer to provide a free YubiKey. I will order one now, and if you want to provide a free unit I will pass it on to my partner who works in the IT department of a major US bank.'
That bank later became our customer.
Focus on Your Dream Customers
In 2011, when orders started to come in from internet giants, I knew it was time to move the family from Sweden to Silicon Valley.
And so, I wrote my first and only business plan. It was short - only half a page - but focused.
At that time, we were only 10 people in the company, no big investors. We could not afford to set up a large global sales and marketing team. But if we focused on working close with a handful of big internet companies, we would get access to their billions of end-users.
I got pushback from several members of my team and board, but I responded that there was no other plan to make our technology ubiquitous.
In less than a year after the move, we signed a partnership with Google for developing a new open internet security standard. Two years ago, I was invited to meet with President Obama at a conference at Stanford. I told him that my company is working on new internet security standards that will help to protect 300 million US residents from being hacked online.
He smiled and responded: 'I know that is why you are here. My team will follow up with you.'
Do What Works for You
I once scheduled a meeting with a potential partner at a conference. When I approached the guy he looked clearly disturbed, and said 'Oh, I thought you would be a man!'
As he was neither respectful nor had a great partnership to offer, I finished the meeting soon thereafter. And as he was visiting from another country, I do not even count this as part of my Silicon Valley experience.
After six years as a woman tech entrepreneur in Silicon Valley, I can honestly say that I have been treated well overall. This is a place that welcomes dreamers with bold visions that can change the world.
While many of the world's most successful entrepreneurs in media and fashion are women, there are fewer women founders in the tech industry. The best way to be successful in anything you do is to be really passionate about it. And in my experience, there are fewer women who are genuinely interested in technology. Some say it is due to our culture, others say it's genes. Whatever reason, we are beginning to see a shift; women tech entrepreneurs are being encouraged by most.
It seems to be common belief that women can't have it all, especially in a bustling epicenter of innovation like Silicon Valley. But I choose to think differently. One big advantage of being your own boss is that you could determine your own pace, and where and when you choose to work. It helped that the kids were in school during day, and that my husband and I have shared equal responsibility for our home and children.
A lot of people in Silicon Valley burn out - both men and women - caught in the trap they must work 12 hours per day, 7 days a week to chase the ultimate growth. While it has worked for some, I chose to grow at a pace that kept the company team, myself and my family sane.
Contrary to other booming Silicon Valley startups, we did not raise large amounts of funding. Rather, we bootstrapped our business and chose to grow organically in effort to maintain and protect the vision of the company. Many believe that this approach can stunt the growth rate of your business, but it was the path that worked for me.
Build a Team That Complements You
I have found great teamwork is the most rewarding part of building a company. You would not be reading this article if it was not for a great team, and I am blessed to have Jakob and some of the world's most brilliant business people and engineers by my side
Over the past 7 years the company has grown tenfold in size. With limited funding, we have won 9 of the top 10 internet companies as customers, and shipped our products to millions of users in 160 countries. And now, we're growing faster than ever with four consecutive years of profit and continuous global expansion.
And everyone in our team, today located in four continents, knows that we are on a big and exciting mission: To make the internet safer for everyone.
Don't Be Afraid to Fly
I am wrapping up my story with a comparison to the bumble bee as I feel we have a few things in common.
For many years, scientists could not explain how bumble bees could fly, being too big and furry for their small wings. Now we know that they fly in a different and cool way, more like a helicopter.
Just like the bumble bee, when I started as an entrepreneur, I did not have many of the traditional features required for making a business fly. I went to art school, was a mother of three children, did not have any management training, and I did not know how to write a business plan.
But I was fearless enough to try.
So, this is to all of you, who carry a big dream. Don't let anyone define what you can or cannot do. Trust your gut – and do it!
Celebrity news, beauty, fashion advice, and fascinating features, delivered straight to your inbox!