Here's what employers see when they Google you
From cleaning up your digital profile to boosting your business online, here's how to make a Google search work to your advantage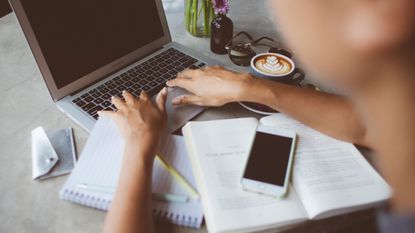 From cleaning up your digital profile to boosting your business online, here's how to make a Google search work to your advantage
Need to shine online to impress the boss? Read on for digital hacks from the pros at Google
How to Google yourself on Incognito Mode
By doing this you will be able to view what your prospective employer is seeing. Incognito Mode is also known as 'Private Browser Mode'. To access it, simply click on 'file' and select a private window on your browser and then type your name into Google.
How to report something to Google
You can contact Google if something has been shared about you without your consent by searching for 'Remove information from Google' and starting the process.
How to use your Google+ profile
Use Google+ as a social network and it will play in your favour when people Google you because the more involved you are on Google+, the higher you will come up in search results. The latest design favours photos, so think of it as a Google image feed, especially if food or travel is your thing.
How to use Google to start your own business…
…get it listed on Google and verified by setting up a google.co.uk/business account. This will ensure things like your address, opening hours, phone number and any images of your work are up to date. And don't forget to get your business added to Google Maps.
How to use Google as a learning tool
Google's 'The Digital Garage' is full of free training courses like 'Find Success With Analytics', 'Get Noticed With Social Media' and 'Make Search Work For You'. Not only will all these new skills impress your prospective employer, but they will help ensure you have a long and lasting career in the digital age. Go to digitalgarage.withgoogle.com.
Celebrity news, beauty, fashion advice, and fascinating features, delivered straight to your inbox!