We got an exclusive sneak peek at this year's Love Island clothes - and they're seriously different from last year
You might be surprised by this one..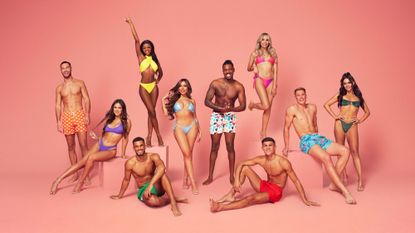 (Image credit: ITV)
Another year, another Love Island series - only, this year's show looks set to be a little different.
Not only is the reality TV show being hosted by Maya Jama and filmed in South Africa, but it's the second ever winter edition of the show. Plus, they've announced stricter mental health protocols for the season (Islanders will be asked to pause all social media activity for the duration of the show and will also receive guidance and training around mutually respectful behaviour in relationships, according to a press release.
eBay has also been confirmed as the main fashion sponsor for the second year in a row, cementing preloved fashion as a mainstay.
Fun fact: there's been a 1600% increase in search on eBay after the secondhand site was announced as the main fashion sponsor of the show last year, with 2.7 million people making more of an effort to shop sustainably. This is largely thanks to contestants including Tasha Ghouri championing secondhand all of last season (she's now an eBay preloved ambassador).
Attending an exclusive first look at the clothes this morning, eBay revealed what exact preloved clothing will be heading into the villa - and there are set to be some big changes this year.
Keep scrolling for a sneak peek.
4 fashion changes you'll see on this year's Love Island
Speaking this morning to Amy Bannerman, the stylist who curated the preloved wardrobe for the show, there are set to be some big changes this season. "Last season, the jump from fast to pre-loved fashion felt huge, but it's not so daunting this year as we've done it before," she explains.
This year, the overarching theme is "Reflective Dressing" - a style that encourages everyone to shop pre-loved first and recognise the power of fashion as a vehicle for self-expression.
Not sure how the preloved fashion on Love Island works? While Islanders are allowed to take their own clothes into the villa, they're encouraged to try on styles from the preloved wardrobe, which Bannerman and her team have been working hard to fill with sustainable secondhand items for the show.
It's looking quite different to last year - keep reading to discover some of the biggest changes to expect this season.
1. Expect shorter dresses and tight styles
Bannerman shares that the team learnt a lot from what wardrobe items the cast actually wore last year - loads of items were selected and sent in for them to wear, but only a few were chosen and showcased during the show.
She shared that female contestants favouring tight, short styles over longer, floaty dresses. For that reason, Bannerman has tailored a lot of the items going into this year's villa for a modern feel, including a Versace black dress with pin-shoulder detail.
2. Expect more leather and denim
As it's a winter show, you'll be seeing a lot more leather and denim. Previously, producers asked contestants to sway away from thicker materials due to the temperatures in Majorca where the summer season is filmed.
This year, with temperatures in Cape Town where they are filming being cooler during both the day and evenings, there's more opportunity for contestants to explore their styles.
Keep an eye out for vintage denim jackets, frayed Levi shorts, and a stunning corseted I. AM. GIA crop top, too.
3. Expect some preloved shoes
Fun fact: in April 2022, eBay launched their "Imperfect" range, which sells clothes, shoes and accessories considered new but with slight defects at up to 60% off.
Expect to see shoes going into the villa from the range, with styles from New Balance and more.
4. Expect more casual clothing, too
Lastly, Bannerman fed back that the contestants wished the preloved wardrobe had had a wider selection of more casual clothes last year for lounging around before breakfast or during the day.
This year, they've listened and incorporated lots of comfortable yet stylish styles for the more relaxed environments in the villa. Expect t-shirts from Jaquemus, colourful jumpsuits and tie dye hoodies.
4 themes you'll see in this year's clothes
1. Tutti Frutti
This one does what it says on the tin: mirroring the current dopamine dressing trend, Bannerman has curated an entire lineup of trends in bright, mood-boosting colours and prints.
"This trend is all about colour and joy - think pinks, yellows, oranges and blues, integrated in an explosion of neon blazers and bright two-pieces," she shares. "The trend has been seen all over the runways, with pops of colour being worn by style-icon Hailey Bieber as she casually walks to get her morning coffee. I love how this trend really brings someone's personality to life, and it can be done so simply with just one bold item in an outfit, or top to toe, depending on how brave you feel."
Shoppers started thinking ahead at the end of last year, with eBay noticing 162% more searches for "neon crop top" and 90% more searches for "neon trousers."
2. Business v Party
Next up comes the business-cum-party hybrid trend which the stylist explains as a merging of partywear with slouchy tailoring - think the Kate Moss for Topshop range and you're on the right track.
Bannerman explains: "It creates a really unique look that can be worn day and night. We're seeing this trend showcased by the likes of Bella Hadid and Pete Davidson - think crystal pieces paired with blazer dresses and effortless two pieces that create a blurred line between business and party."
3. Dressed Up Denim
Everyone loves a bit of denim, and the team have jumped on the opportunity to showcase more of it this season. Think ripped denim jackets, straight-leg jeans, denim mini skirts and more.
Bannerman explains: "Encouraging people to reflect on their shopping habits, this trend will bring to life the ways pre-loved denim can be upcycled to give pieces a new lease of life. For the girls, it's all about the classic co-ords and fitted jumpsuits."
4. Heavy Metal
Last but no means least come the Heavy Metal items, inspired by Kourtney and Travis' grungey vibe and featuring vintage slogan tees, leather jackets and more.
Amy Bannerman said: "Bringing back rebellious dressing with metallic skirts and leather jackets, think metallic skirts, sexy leather trousers and timeless leather bombers. We've seen it on the runway with designers going OTT with palettes and crystal fringing and we've seen it on the streets too."
eBay saw this trend becoming popular towards the end of last year, with 137% more searches for "sparkly tights", 43% more searches for "fringe jacket" and 32% more searches for "leather boots" and 55.43% more searches for "cut out top."
What do you reckon?
Celebrity news, beauty, fashion advice, and fascinating features, delivered straight to your inbox!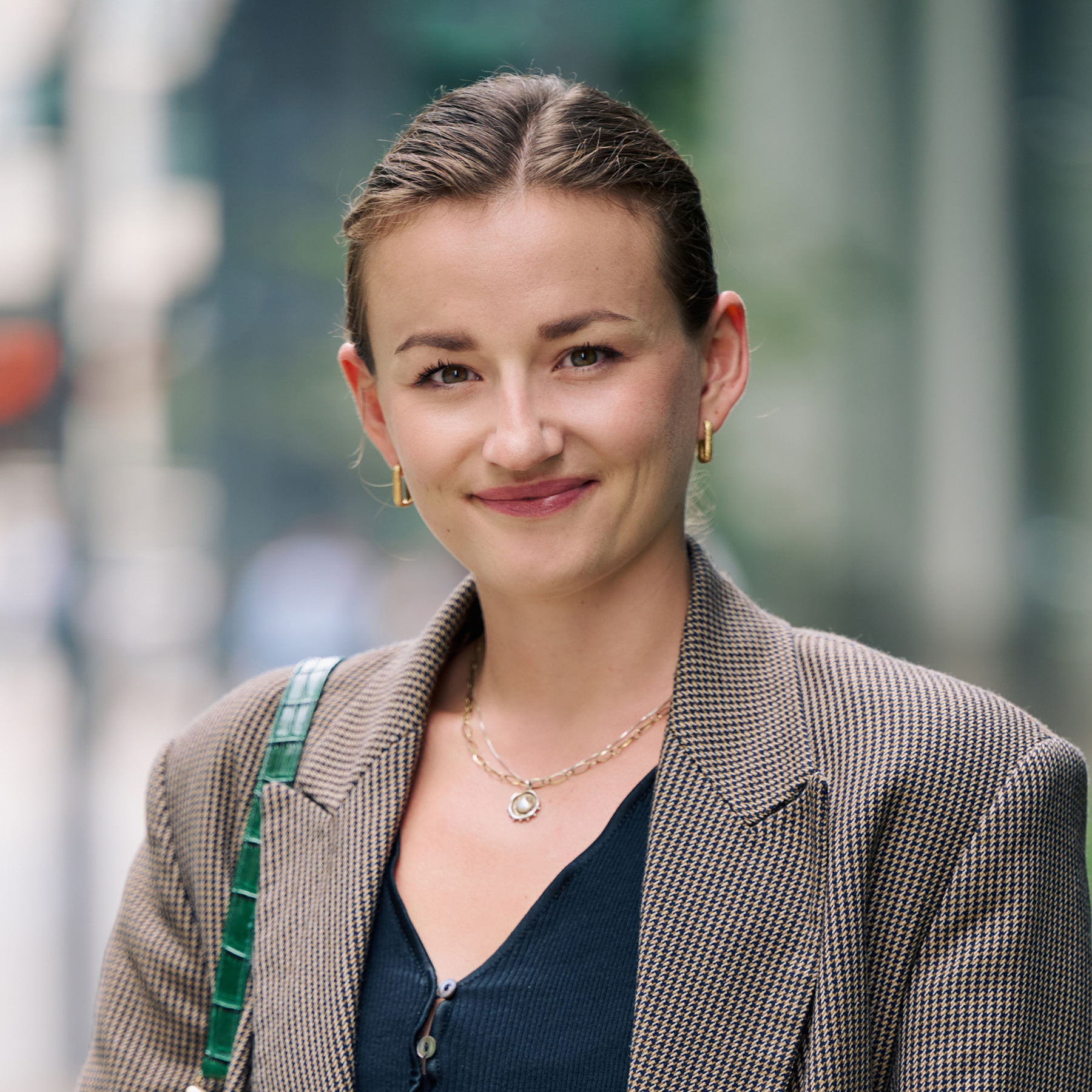 Health, Sustainability and Relationships Editor
Ally Head is Marie Claire UK's Health, Sustainability, and Relationships Editor, eight-time marathoner, and Boston Qualifying runner. Day-to-day, she works across site strategy, features, and e-commerce, reporting on the latest health updates, writing the must-read health and wellness content, and rounding up the genuinely sustainable and squat-proof gym leggings worth *adding to basket*. She regularly hosts panels and presents for things like the MC Sustainability Awards, has an Optimum Nutrition qualification, and saw nine million total impressions on the January 2023 Wellness Issue she oversaw, with health page views up 98% year on year, too. Follow Ally on Instagram for more or get in touch.