So, can you use coconut oil as lube? Here's what sex experts say…
Rumour has it this kitchen cupboard ingredient has a *very* handy dual use..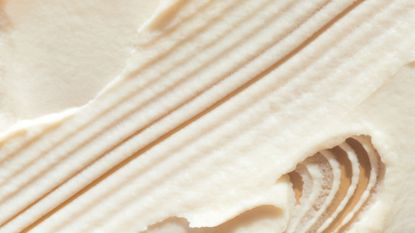 (Image credit: Getty Images)
Wondering: can you use coconut oil as lube? Given there are so many types of lube out there, you might not have even thought about it. That said: rumour has it the best lube doesn't have to come in a bottle, be water-based lube, flavoured lube or special CBD lube — it can be regular coconut oil, too.
We bet you have a jar sitting in your cupboard for cooking a stir fry, moisturising your skin or creating a hair mask and that you probably didn't even think about lathering up your vulva with it. But, fun fact for you: it's thought that coconut oil makes a great affordable lube alternative.
Coconut oil has been used as a moisturiser for centuries, and studies prove its effectiveness: a 2019 paper from the Journal of Traditional and Complimentary Medicines found coconut oil suppressed inflammatory markers and enhanced skin barrier function, while a 2004 paper from the Dermatitis journal reported that coconut oil improved skin hydration in people with the skin condition xerosis.
Unfortunately, research on coconut oil as a personal lubricant is lacking, but as coconut oil is a great ingredient for hydrating skin it's well-known as a lube for getting things wet down there.
So, what do the experts reckon? We've asked two sex pros to share everything you need to know about using coconut oil as lube, including who should avoid it and how to use coconut oil during sex. Lather up… and don't miss our guides to what lube is, how to use lube, and the brands to shop the best condoms at, while you're here.
Can you use coconut oil as lube?
Short answer: yes. "Absolutely, coconut oil can be used as a lube," agrees Hope Flynn, head of content at sexual wellness and medical brand iPlaySafe. "It's natural, preservative-free, and ultimately a cost-friendly lubricant that lots of us already have in our cupboards."
Megwyn White, certified clinical sexologist and director of education at Satisfyer, adds that the main benefits of coconut oil are that it is moisturising and anti-bacterial. "Coconut oil is an excellent moisturiser and incredibly gentle which is especially good for those with sensitive skin. It also has antibacterial properties making it a great option as a lubricant," she says. "Coconut oil can also be beneficial to support women going through menopause that experience painful sex due to lack of lubrication as well as a thinning of the tissues within the vaginal walls."
Oil-based lubricants also tend to be more luxurious in feel and texture and allow for a longer playtime without drying out compared to water-based lubricants, White adds.
Can using coconut oil as lube cause a UTI, yeast infection or other problems?
Do note, though: coconut oil isn't the best option for everyone. It might be best to avoid coconut oil if:
1. You have sex with a condom
"Coconut oil or any oil-based lubricant won't work with latex condoms as the oil damages the latex and increases chances of breakage," explains Flynn.
2. You are prone to vaginal infections
"I would also avoid using coconut oil if you are prone to vaginal infections because coconut oil is antibacterial and antifungal. This is great for many people, but it has the potential to disrupt the pH balance in your vagina and cause yeast infections," adds Flynn.
White also explains that "oils can often trap bacteria which can increase the risk of infection."
FYI: common (and totally normal) vaginal infections include conditions like thrush.
3. You don't like mess
"I'd also avoid using coconut oil on your favourite bedsheets as it can leave some messy marks and stain clothes which can be hard to wash off," says Flynn.
If this is you - there are plenty of mess-free options in our expert-led edit of the best lubes.
4. You use the coconut oil for other things
Obvious, but important to point out that it's wise to have a separate tub of coconut oil for lube than you use for beauty treatments and cooking.
Both experts stress this one, simply to avoid any risk of cross-contamination and for hygiene reasons.
How do you use coconut oil as lube?
There's no right or wrong way to use any sort of lube, says White.
"That being said, it can sometimes feel a little awkward if you're not used to using it. When using lubricant, it's really best to think of it as an extension of your own body fluids," she explains.
Why? Well, that way, it'll feel most natural, she goes on. Top tip: warming it up in your hands works well.
This can be particularly useful for coconut oil which is hard at room temperature — warming it up will turn it into a liquid which can be rubbed, drizzled or poured onto your erogenous zones.
Remember that if you have any discomfort or pain during or after using coconut oil as lube, wash it off immediately and talk to your GP.
Get ready for wetter and better sex...
Celebrity news, beauty, fashion advice, and fascinating features, delivered straight to your inbox!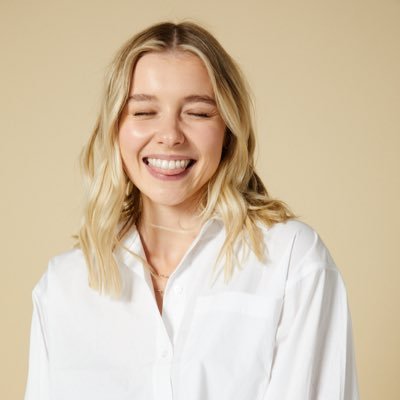 Contributing Health Writer
Chloe Gray is a freelance journalist who writes and talks about health, fitness, and wellbeing through a feminist lens. She was part of the launch team for Stylist magazine's fitness brand, Strong Women, and has written for i news, Women's Health, Red magazine, Good Housekeeping, Refinery29, and more. She's all about building mental and physical strength, eating delicious food that fuels you well, and making the fitness industry more accessible and enjoyable. She's also a qualified fitness trainer and research nerd, so you can be sure everything you read is backed by proper science.