These are officially the 9 best water-based lubes, according to sexual wellness pros
Perfect for partners or toys (or both).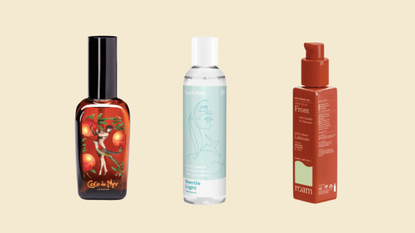 (Image credit: Coco de Mer, Satisfyer and Roam)
Looking for the best water-based lube? Great idea - because, yep, water-based lubes are a great way to have better, wetter and safer sex.
A quick breakdown of the best lubes available: there are water-based, oil-based and silicone-based and sometimes hybrids of two or more. Water-based lubricants can be used for vaginal and anal play (read our roundup of the best lube for anal here), but they aren't just great for sex, either. Unlike silicone lubes, water-based lubes are safe to use with silicone sex toys, so you can have extra fun with your dildos or vibrators.
In fact, a 2022 review into lubrication during sex found three studies that compared water-based lubes to oil-based lubes or no lubricant at all, and water-based came out on top every time.
"Water-based lubricants mimic your body's natural fluids such as mucus, saliva, and vaginal secretions," explains Megwyn White, certified clinical sexologist and director of education at Satisfyer. "Additionally, water-soluble lubricants tend to have higher viscosity making them the perfect pairing for erotic massage, edgeplay, deep sensual massage, and are also safe for use with condoms. However, they also dry much faster and may require frequent applications."
Of course, some people prefer other lubes, like CBD lube or even coconut oil as lube. Some may even prefer using the best condoms, most of which are lubricated. But if you're new to the whole lube shebang? Then water-based is a great option. We've asked our panel of sex experts to share their favourite water-based lubes, including:
Megwyn White, certified clinical sexologist and director of education at Satisfyer
Stacy Rybchin, sexual health and wellness educator and founder of My Secret Luxury
Barbara Santini, psychologist, sex therapist and relationship adviser at Dime Piece LA
Georgia Di Mattos, co-founder of sexual wellness and medical brand iPlaySafe
Hope Flynn, head of content at iPlaysafe
Julia Kotziamani, a love, sex, and relationship coach
Rachel Worthington, sex and relationship expert and sex toy tester at Bedbible
Best water-based lubes: 9 to try
Pros: Organic ingredients | Paraben free
Cons: Without non-organic ingredients that keep lube moist, this one can dry up quickly
"This lube works effectively on all skin types and toy surfaces, and can be used on the vagina or anus, too," says Santini. "I like that it's fragrance-free, hydrating, has a well-balanced pH, isn't sticky and doesn't dirty the sheets. It's my favourite lube."
Rybchin agrees, saying: "This is packed with organic botanical extracts that support the body, including Aloe Vera and Hibiscus to help heal and moisturise the skin, anti-inflammatory Green Tea and Sunflower Seed, which is used as a calming and cleansing tonic."
Pros: Carbon neutral | Hydrating
Cons: Can get sticky with use
"I love that this lube comes with the deep hydrating benefits of hyaluronic acid, which is long trusted for skin care," says Rybchin. It's also packed with aloe vera which is known for its soothing properties (as long as you don't have an allergy).
Pros: 100% plant-based | pH balanced
Cons: Like most water based lubes, it can dry up quickish so you may need to re-apply during sex
Di Mattos says: "Into the Wylde is one of my favourite lubricants. It's vulva-friendly, certified vegan and has an intimately balanced pH, which is important."
Satisfyer Gentle Classic Lube
Pros: Natural feel | Simple ingredients
Cons: We're struggling to find a downside to this gel.
"I like water-based lubricants because they are safe to use with condoms," explains White. "This water-based lubricant is designed to feel most like your body's natural fluid for greater sensation and is easy to wash off with soap and water."
Smile Makers Generous Gel
Pros: Lightweight | pH balanced
Cons: There aren't a lot of negatives to this exceptional lube.
Di Mattos says: "I prefer using a water-based lube and the Generous Gel is one of my favourites. It's thick enough for anal play but is lightweight and silky for the vulva, too."
Coco De Mer Divine Glow Aqua Lubricant
Pros: Tingling | Moisturising
Cons: Some people find the tingling sensation a bit too much
"In terms of all-time favourites, I love Coco De Mer. This particular water-based lube that I find great for use with toys," says Kotziamani. Plus, that bottle deserves to be on a nightstand.
Roam For The Front Lubricant
Pros: Designed for vulvas | pH balanced
Cons: You might need a separate product for anal play
"All roam products have a real luxurious feel and none of them leave you feeling sticky after, which I love," says Flynn. "All their products are vegan too, and I love the cool, discreet red packaging - definitely not one to be hidden away in a drawer."
Pros: Good price | Long lasting
Cons: It might go sticky, but that's to be expected from most water-based lubes.
"Lovehoney's Enjoy lube is one of my go-to recommendations. It's a good quality, water-based lube that is suitable for all sex toys and condoms, and is very affordable," says Worthington.
Pros: Great for sensitive skin | Natural
Cons: Quick drying (but easily reactivated)
Worthington's favourite is this organic gel. "With an aloe vera base, it's great for those with sensitive skin or those who are prone to yeast or bacterial infections. It might dry out a little quicker, but is easier reactivated with a bit of water or saliva," she says.
Celebrity news, beauty, fashion advice, and fascinating features, delivered straight to your inbox!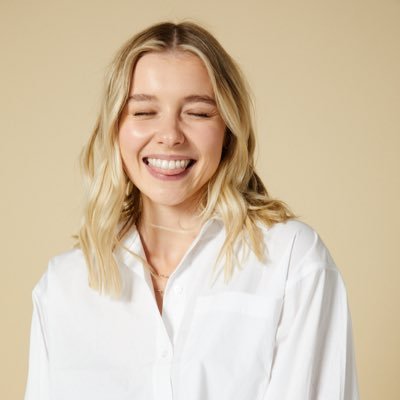 Contributing Health Writer
Chloe Gray is a freelance journalist who writes and talks about health, fitness, and wellbeing through a feminist lens. She was part of the launch team for Stylist magazine's fitness brand, Strong Women, and has written for i news, Women's Health, Red magazine, Good Housekeeping, Refinery29, and more. She's all about building mental and physical strength, eating delicious food that fuels you well, and making the fitness industry more accessible and enjoyable. She's also a qualified fitness trainer and research nerd, so you can be sure everything you read is backed by proper science.