"I tried an AI that lets you practice sexting, dirty talk and role-play - and have some thoughts"
Ever considered it?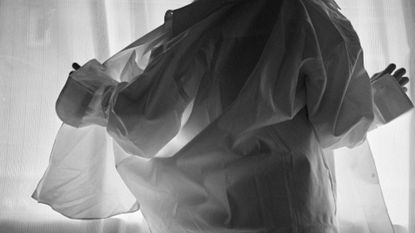 (Image credit: Getty Images)
Sexual wellness is having a moment, with more and more research indicating that having a healthy sex life can be beneficial to both your physical and mental wellbeing. But, as technology progresses and innovations move the industry forward, have you ever wondered where AI comes in?
Good question. Just this week, in an industry-first, leading audio erotica app BLOOM has launched an AI-powered "roleplaying" chatbot feature which lets you practice sexting and roleplay with erotic fictional characters.
If you've always been interested in the idea of sexting or role-playing but never found a sexual partner who's been keen, now's your chance to try it solo.
Wondering how it works? It's as simple as loading the site and getting started. Input your preferences and interact with the AI version of these characters via personalised text messages and voice notes. You're in control, the app founders reassure - you're leading the conversation and setting the tone.
Not sure if it's for you? This kind of immersive interaction isn't designed to replace IRL intimacy or relationships, they stress, but to boost your confidence and sexual wellbeing. They hope that fulfilling certain sexual desires in a safe and consensual environment will give you the tools and ability to do so in real life, too - "setting a new, realistic standard for pleasure," as they share.
BLOOM CEO Hannah Albertshauser explains: "When it comes to sexual content, we all have unique and specific desires we want to see fulfilled. The more dynamic and customisable an experience can be, the more a user's exact preferences and desires can be satisfied."
Intriguing, right? But, question: what's it actually like to use? Does it feel like talking to an AI robot or is it a hot and harm-free way to boost your own sexual wellbeing? Below, Madison* shares her story of trying it for the first time, plus details if she'll be using it in the future. Keep scrolling - and don't miss our guides to the best sex toys, best sex toys for couples, and best Amazon sex toys, while you're here.
BLOOM audio erotica app: I tried their AI roleplay chatbot - here are my honest thoughts
How does the BLOOM audio erotica app work?
As Albertshauser explains, there are plenty of stats on how roleplaying can boost sexual wellness. "People love having these desires fulfilled - it's been proven to make you feel empowered and nourished, benefiting both their sexual and mental wellbeing," she shares.
It can also boost your sexual interactions with other people, too. "83% of our users say BLOOM sparks new ideas for their sex lives," continues the expert. That was the aim of BLOOM, after all - to inspire you to take what you learn and explore on the platform into your real-life sexual encounters. The theory is that by empowering you to engage you're placed at the heart of the narrative, giving you the confidence to try new things in the bedroom at home. "It's more immersive and engaging than traditional visual pornography, as it gives users a sense of agency at every juncture in the storyline, rather than making the user a bystander," she goes on.
Of course, there are ethical concerns when it comes to AI, but the site users stress that they are "very aware of the concerns of creatives". "One of the guiding principles we had when figuring out how to implement this new feature is that it should never endanger the relationships we have with the people working on these stories or negatively impact the livelihood of our voice actors, writers, and illustrators," shares Albertshauser. "We built several licensing model options to ensure our voice actors are fairly compensated for the licensing of their audio likeness for this one specific use case," she adds.
BLOOM Chat promises to prioritise "tailored, real-time, and deeply personal sexual interactions" - now, the question you're all dying to know the answer to. What is it actually like in reality?
Shop MC UK's go-to sex toys now:
Smile Makers The Artist Rabbit Vibrator
"This toy was designed for intuitive and unique power. You can control the internal and external heads independently, choosing from four different modes for the two heads. And lastly, the angle between the two heads can be adjusted to create an intimate fit," says Cecile Gasnault from Smile Makers.
If you're on the hunt for vagina safe condoms, they don't come much better than HANX. They're made from natural latex, spermicide free, vegan and biodegradable in household waste.
"I tried the AI role play - and found it amazing"
Madison, a 26-year-old graphic designer, tried the BLOOM roleplaying feature after seeing it advertised in their newsletter. Here's how she got on.
"I first heard about BLOOM's AI-powered "roleplaying" chatbot feature from their newsletter. Someone I know has been working on it and while they weren't able to tell me much about it until it was released, I knew I had to try it."
"The biggest appeal for me was the steamy voice messaging feature. I was so curious to find out just how realistic it could be."
"Of course, as soon as I logged in, I wanted to get a voice message. I had listened to BLOOM Stories a few times in the past and had a specific voice actor in mind that I really hoped was included in the first release - luckily, he was."
"For me, I think the most exciting thing was hearing how realistic the voice messages sounded. To hear him say my name and ask what I was in the mood for - it really felt like anything could happen."
"It was also amazing to be able to take the conversation in whatever direction you want. I almost couldn't decide what I wanted to try first."
"One of my initial concerns was about how private and secure the site was. That said, I felt reassured by their FAQ page which is dedicated to these kinds of concerns."
"The other thing I noticed was a lot of the questions answered in the FAQ section were about ethics and AI - it's a hot topic right now, for obvious reasons. That said, I appreciated seeing that voice actors were treated fairly throughout this process, being offered proper licensing contracts and residuals. As a creator myself, I really love seeing a company approach AI features with a strong sense of morality as well."
"Would I use it again? For sure. In my first session, I tested out my favourite voice actor's chatbot and got so carried away that I didn't have time to test any others. That said, I'm really curious about the differences in personalities with the bots and what the other voices sound like, so will definitely play around with it again soon."
BLOOM can be accessed via their website or downloaded from the Google Play or App Store.
Celebrity news, beauty, fashion advice, and fascinating features, delivered straight to your inbox!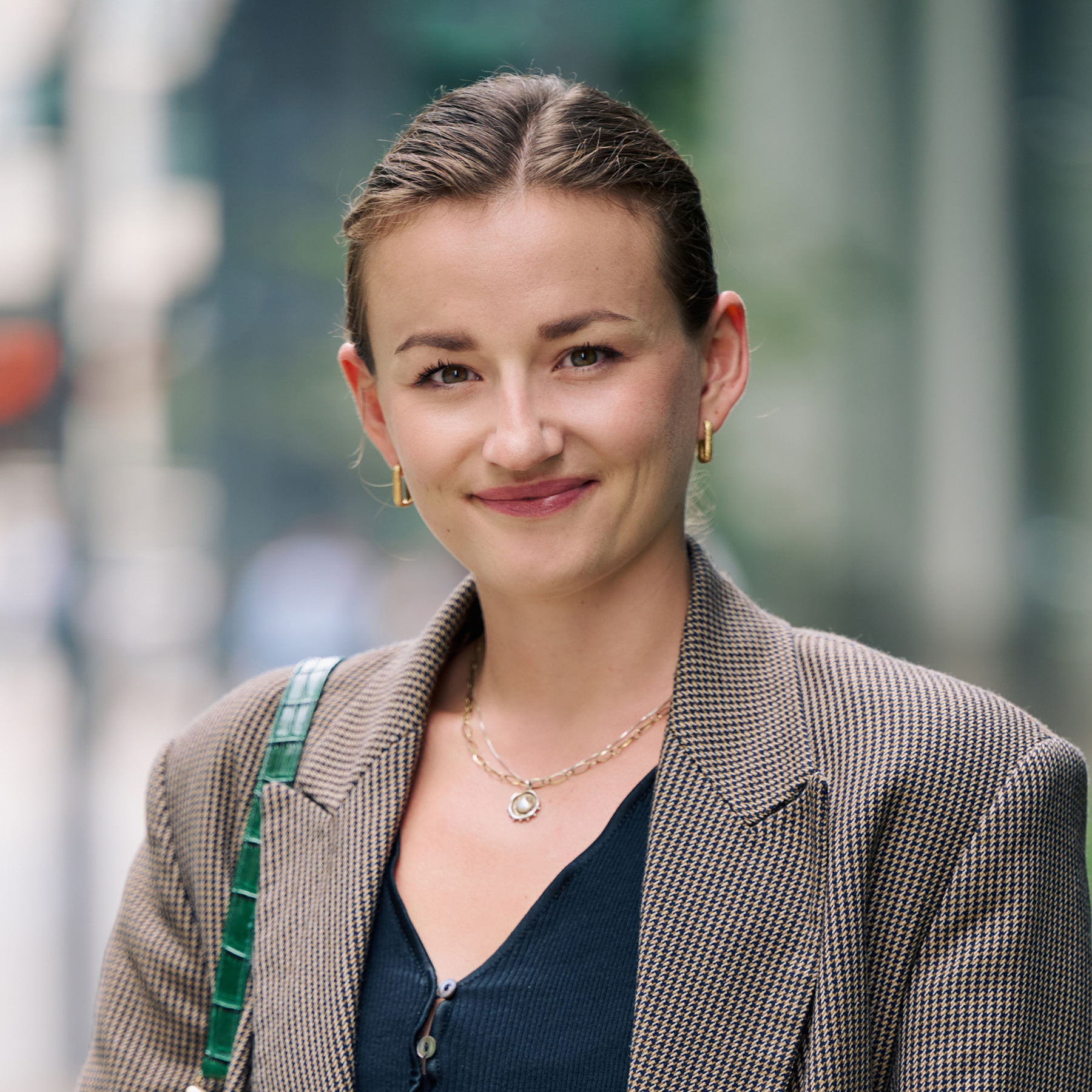 Health, Sustainability and Relationships Editor
Ally Head is Marie Claire UK's Health, Sustainability, and Relationships Editor, eight-time marathoner, and Boston Qualifying runner. Day-to-day, she works across site strategy, features, and e-commerce, reporting on the latest health updates, writing the must-read health and wellness content, and rounding up the genuinely sustainable and squat-proof gym leggings worth *adding to basket*. She regularly hosts panels and presents for things like the MC Sustainability Awards, has an Optimum Nutrition qualification, and saw nine million total impressions on the January 2023 Wellness Issue she oversaw, with health page views up 98% year on year, too. Follow Ally on Instagram for more or get in touch.