I tried the raved-about celeb supplement that promises to improve acne and more - so, did it work?
Stars including Alexandra Burke and Chloe Delevigne are fans.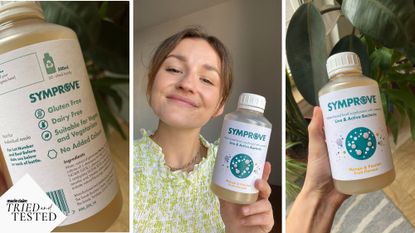 (Image credit: Ally Head)
If you're searching the Internet for Symprove reviews, you've likely heard about the raved-about gut health probiotic. A firm celeb favourite used by stars including Alexandra Burke, Millie Mackintosh, Chloe Delevigne, and Gemma Atkinson, it's long been one of the most popular supplements on the market.
Why? Well, the unique, water-based probiotic contains four strains of live and active bacteria which, once delivered to your gut, promise to boost your gut microbiome. While the research is still constantly evolving, a landmark 2021 study found that having a healthy gut microbiome might be even more important than we initially thought, lowering our of illnesses including heart disease and more.
Professor Tim Spector, an epidemiologist who lead the above study, said: "When you eat, you're not just nourishing your body, you're feeding the trillions of microbes that live inside your gut."
Having a healthy gut microbiome also promises to reduce your risk of inflammation, bloating, and skin conditions like acne.
Needless to say, I was keen to give it a go - so, why Symprove? Well, it's slightly different from other probiotics on the market as it comes in liquid form, which they explain on their website is key to avoiding triggering your digestive system. This in turn delivers a higher percentage of live and active bacteria to your gut. Not only that, but the company launched in 1988 and has been working on perfecting the formula ever since.
Keen to see how I got on? Keep reading for my full review. Don't miss our guides to gut health, gut health hacks, and what causes bloating, while you're here.
I tried the much-loved celeb-backed supplement - here's my honest Symprove review
What is Symprove?
As above, a liquid supplement that promises to deliver ten billion bacteria to your gut for every 70ml cupful.
I recommend following qualified dietician Dr Megan Rossi (PhD, RD, APD) @theguthealthdoctor and nutritional therapist Eve Kalinik @evekalinik on Instagram if you're keen to learn more about the gut-brain axis.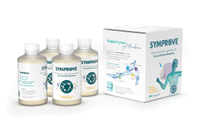 Symprove Live & Active Bacteria - £149.99 for twelve weeks, Symprove.com

Which celebrities swear by Symprove?
As above, Alexandra Burke, Millie Mackintosh, Chloe Delevigne, and Gemma Atkinson are all fans of the brand.
When I spoke exclusively to Millie about her love of the supplement, she said the main reason she uses Symprove is so she both looks and feels her best. "The gut is often called our second brain and plays a key role in our overall health," she explains. "I know to look and feel my best that it's really important to look after my body from the inside out."
What health benefits has she seen since taking the supplement? "I've been using Symprove for around six or seven years as part of my ongoing wellness routine - I swear by it," she shared with MC.
"I was first recommended it by facialist Nichola Joss after telling her I was having breakouts and she explained I needed to look after my gut health to have healthy skin. I suffer from bloating from time to time and used to get IBS symptoms, but since using Symprove, my digestion is great, and I rarely get ill."
We know Millie isn't a qualified professional, but we do know she is into her health and fitness, plus was recommended the product by a pro.
How do you take Symprove?
They recommend you try for at least twelve weeks to see an improvement, so I ordered enough to cover that time frame.
It's as simple as taking a shot ten minutes before your breakfast every morning, so super easy to incorporate into your daily routine.
How much does Symprove cost?
It's not cheap - at £78 for a four-week pack, I could book a night at a nice hotel for the same price. That being said, if you buy twelve weeks in one go, you get it for the same price as eight weeks worth.
What did I think of Symprove?
Would I come out of my twelve-week stint sans bloat, fatigue and acne? Yep, it's fair to say I had high hopes for the supplement.
Month one
Stocking my fridge with the liquid supplements when they arrive, I'm keen to get going. I've read loads of independent research about the gut-brain axis, and while I try to eat as much fruit and veg as possible, feel like committing to a supplement every morning could take my gut health up a level.
While there are original and strawberry and raspberry options available on the website, I went for the mango and passionfruit option. On the first sip, it's tart, slightly sour but drinkable - definitely a drink I could get used to drinking every morning.
Waiting ten minutes before I eat breakfast isn't an issue and I like that it gives more structure to my morning routine.
Come the end of month one and I'm really enjoying my new habit.
Month two
Come month two and I'm firmly in the swing of things. While I haven't noticed any major changes, I am noticeably less bloated - something which I'd struggled with prior to taking the supplement.
My hunger queues seem more regular, too. I normally work out in the morning and wait until I'm at my desk to drink my smoothie or eat my eggs and veg. It's for no other reason other than not feeling hungry until then (plus, liking to give my stomach a break between dinner and breakfast). That said, since supplementing Symprove, I find myself hungry within half an hour or so of waking up, meaning I make more time for a nourishing breakfast at home.
Of course, it's important to note here that without a qualified professional taking my stats pre and post-supplementation, I won't know for sure. I can only share with you how I felt, and by the end of the second month, I did notice some changes.
The most notable, as above, were the bloating and the hunger queues - not game-changing, but noticeable.
Month three
Month three swings around in no time and I've quite enjoyed my new probiotic-boosted supplement. Plus, after patiently sipping the flavoured supplement every morning for 90 days, I can confidently say that I have noticed a difference.
As above, my bloating has improved - I can't remember the last time I got a painful bloat, which I was prone to - plus, my hunger queues are noticeably back. Now, I enjoy my stomach telling me when I'm hungry, listening to my body, and honouring what my body needs.
Not to mention the fact that my bowel movements are regular. Probably TMI, but a great sign, as someone who's health-conscious, that things are working as they should be down there.
Sadly, though, I didn't notice a difference in my hormonal acne, which is where I'd been hoping to see the most change. Perhaps if I tried the supplement for longer, this would change, but I wouldn't recommend to those buying solely to improve their skin woes, simply because it didn't help mine.
Was Symprove worth it? Final thoughts
Aka, would I be investing my own money in the supplement?
That, I'm not sure about - it's a lot of money, and I've read enough about improving your gut health from qualified nutritionists to know that one of the easiest ways to boost your good bacteria is just to eat a varied diet packed full of lots of different varieties of fruit, veg, nuts, seeds, carbs, fats and proteins.
However, I did love the ease with which I incorporated it into my daily routine and the feeling of boosting my gut bacteria with ten billion live cultures every morning. Will you be giving it a go?
This article was originally published in 2021 after three months of testing. It has since been updated.
Celebrity news, beauty, fashion advice, and fascinating features, delivered straight to your inbox!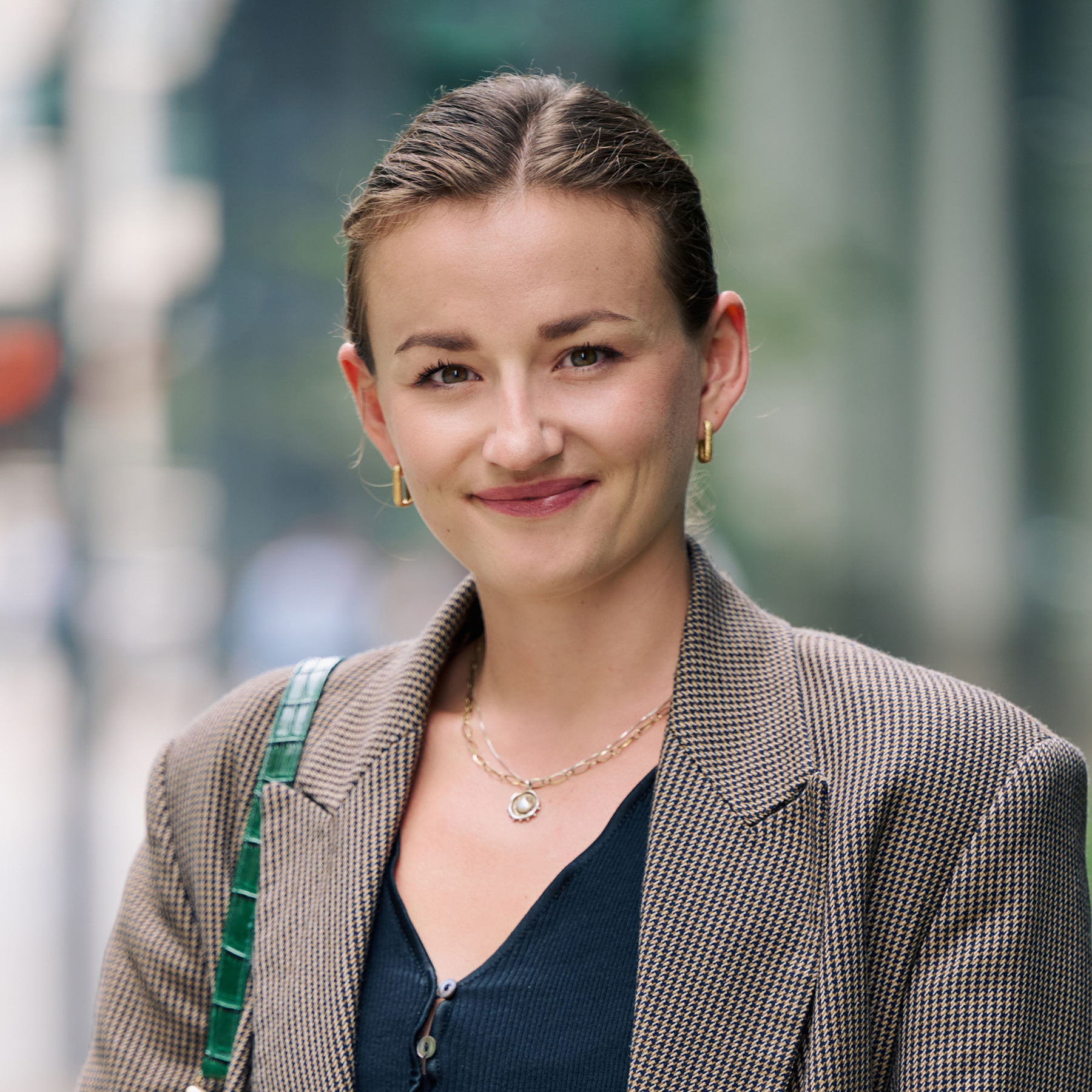 Health, Sustainability and Relationships Editor
Ally Head is Marie Claire UK's Health, Sustainability, and Relationships Editor, eight-time marathoner, and Boston Qualifying runner. Day-to-day, she works across site strategy, features, and e-commerce, reporting on the latest health updates, writing the must-read health and wellness content, and rounding up the genuinely sustainable and squat-proof gym leggings worth *adding to basket*. She regularly hosts panels and presents for things like the MC Sustainability Awards, has an Optimum Nutrition qualification, and saw nine million total impressions on the January 2023 Wellness Issue she oversaw, with health page views up 98% year on year, too. Follow Ally on Instagram for more or get in touch.