As a wellness expert, trust me when I say: these are the 12 best self-reflection prompts for calm and clarity
And... breathe.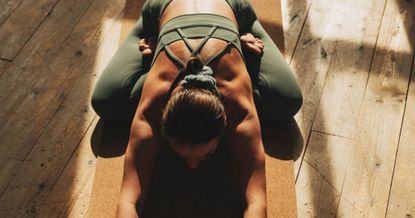 (Image credit: Getty Images)
Hands up if sometimes you find life busy, jam-packed and, well, overwhelming? While you're far from alone, that's where self-reflection journaling prompts come in - a surefire way to ease calm and mental chatter in times of stress.
Talk to any therapist or mental health expert and they'll confirm that self-reflection is not only useful but essential, for staying sane in an ever-busy world. Not only does it force you to carve out all-important "me" time but further, but it also enables you to reflect on who you are and make sense of any confusing or overwhelming thoughts you may be having.
A bit like self care ideas promise to make you feel good, self-reflection promises to boost both your mental and physical wellbeing. And it's not just a useful tool for times when you're feeling overwhelmed, either - it can be useful day-to-day for making sense of feelings, emotions and situations, not to mention key for setting - and achieving - your goals.
One 2017 study on the significance of self-reflection found that reflecting on and finding meaning in your day-to-day choices is important for reaffirming your own self-perception and social identity - in other words, helping you know who you are and what you want from life.
Even putting pen to paper without prompts can be a meditative and mindful process. That said, knowing which prompts will inspire deep soul-searching can be useful when you're short on time or just need some inspiration. Keen to give it a go but not entirely sure where to start? We've asked wellness expert and founder of Grey Wolfe, Sarah Jones St John, to share her go-to self-reflection prompts. Will you be giving these a go this weekend? Do scroll our guides to how to journal, how journaling for anxiety helped one MC UK writer, and MC UK's pick of the best self care products, while you're here.
12 self-reflection journaling prompts to try tonight
Why is self-reflection important?
First up - a bit of background on why self-reflection can be so key to both physical and mental wellbeing. "Most people will have experienced a time when they just don't know what to do about a situation," explains Jones St John. This, in turn, often leads to feeling overwhelmed or having no idea of how to tackle the problem.
One way to sort out the chaos in your mind and to give you a clearer picture of what's going on? Write your thoughts and feelings down, she suggests. "By taking a piece of paper or a journal and writing down everything that's going on in your life, you'll get a clearer picture of what's important and what's not."
This could be anything from your work to your social obligations and everything in between – only you will be able to decipher what's worth journaling about. That said, it's important to remember there is no right or wrong here - it's whatever works for you.
In Jones St John's experience, journal writing is one of the best things you can do for yourself. Why? Because "it releases layers of emotional gunk that clog up your body, mind, and spirit and keep your energy and emotions in a low vibrational state," she goes on.
In short, by journaling regularly, you can release all of your pent-up emotions. "Humans think between 60,000 to 70,000 thoughts a day, with 90% of those thoughts being the same as the day before," she goes on. "Thus, positivity inspires positivity - if you think positive thoughts, you not only generate positive emotions but begin to establish a pattern of positive thinking that correlates with your emotions and beliefs."
Still not sure? Read what happened when one MC UK staffer tried journaling for anxiety, here. Ready to give it a go yourself? The below prompts will help, as will our guide to how to journal.
12 self reflection journaling prompts to try tonight
When do I feel the most joyful?
This morning I feel?
What does my ideal day look like from start to finish?
What can I do today to start living into that?
What am I most proud of?
What do I feel most passionate about? Why?
What does self-care mean to you? How can you bring it into your life more?
What does self-love mean to you? How can you bring it into your life more?
What makes me feel nourished on all levels (mind, body, spirit)?
How do I add value to the world?
How did I practice self-care today?
What's one thing I learned about myself today?

Shop MC UK's favourite journaling aids now:
All you need to get started is a journal and a pen - and this one from Papier gets our vote. You can choose between lined, dotted or plain pages inside and personalise the cover with a name, fun title, or special quote, too. Plus, all notebooks are made from ethically sourced paper.
Curve Ribbed Ballpoint Pen
There's nothing better than a good pen, and we can confirm this curve ribbed ballpoint from Selfridges ticks all the right boxes.
Papier Scallop Trim Notecards
Journaling is a highly personal practice, yet sometimes, the art of putting pen to paper and writing a friend, colleague or loved one a letter can also be cathartic. Whether it's to thank them or just brighten their day, we're a big fan of these cute Papier notecards for a personal touch.
Celebrity news, beauty, fashion advice, and fascinating features, delivered straight to your inbox!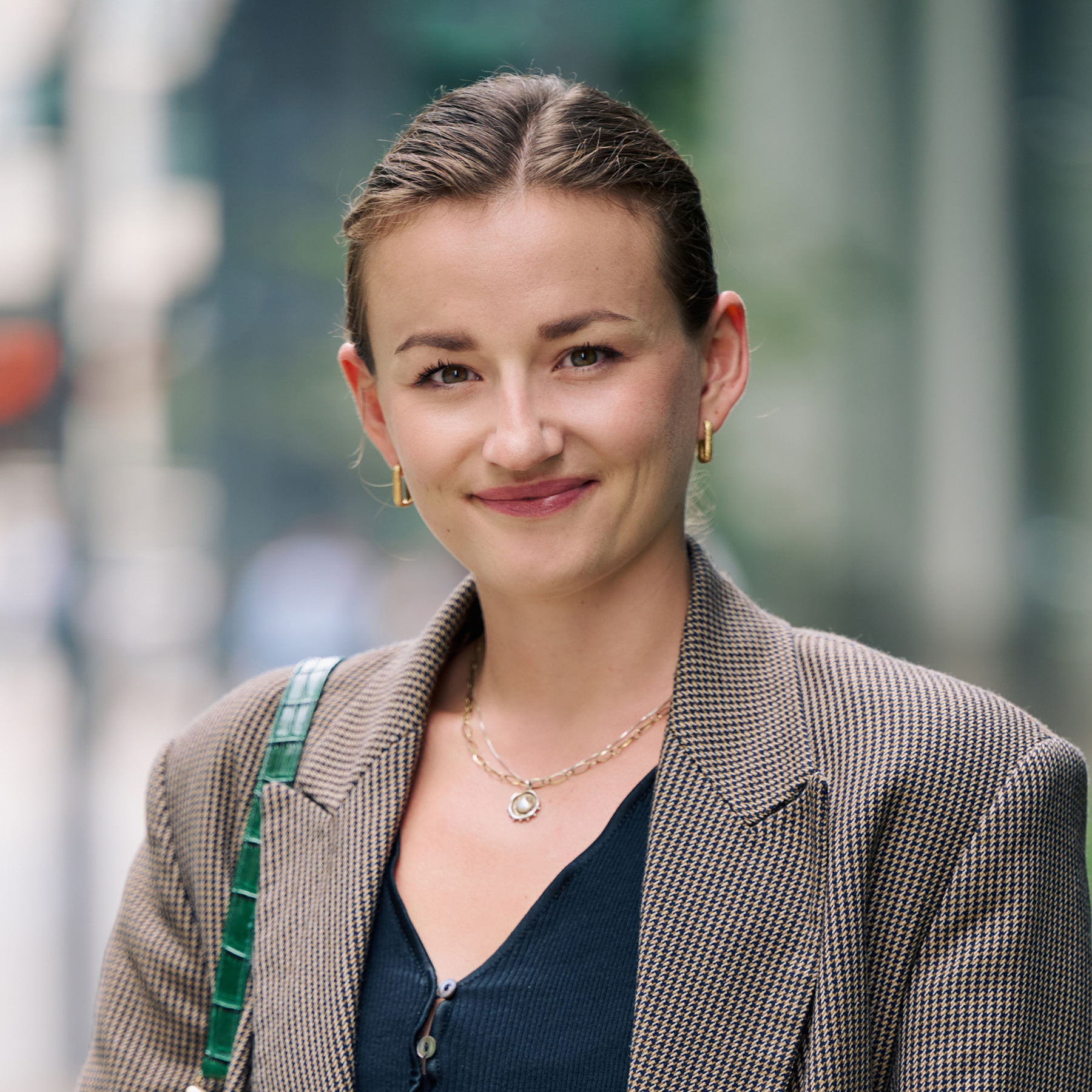 Health, Sustainability and Relationships Editor
Ally Head is Marie Claire UK's Health, Sustainability, and Relationships Editor, eight-time marathoner, and Boston Qualifying runner. Day-to-day, she works across site strategy, features, and e-commerce, reporting on the latest health updates, writing the must-read health and wellness content, and rounding up the genuinely sustainable and squat-proof gym leggings worth *adding to basket*. She regularly hosts panels and presents for things like the MC Sustainability Awards, has an Optimum Nutrition qualification, and saw nine million total impressions on the January 2023 Wellness Issue she oversaw, with health page views up 98% year on year, too. Follow Ally on Instagram for more or get in touch.