These are the self care products Marie Claire Editors genuinely use every single day
Treat yourself.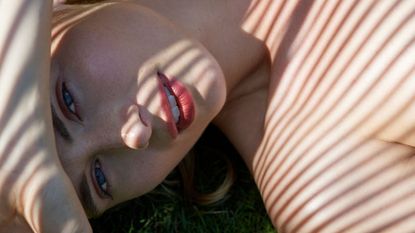 (Image credit: Getty Images)
We all know a bit of self care is as important as daily movement and nutrient-dense food for boosting your mood. Whether it's reading a good book, meditating, or turning your phone off an hour before bedtime, one 2021 study found self care improves general wellbeing, lowers stress levels, and even lowers your healthcare costs.
That said, finding the best self care products is no easy feat, especially as what works for you might not work for the next person.
When you hear self care, you probably think of bergamot-scented candles, bubble baths and face masks, but the possibilities are endless - after all, the best self care ideas are those that make you feel your best self.
Stuck for ideas? We've asked the Marie Claire UK Editors to share their go-to products and they've really delivered, sharing recommendations for a range of mood-boosting investments spanning cosy pyjamas to wellness journals.
Don't miss our guides to the best self help books, best self care gifts, and our Health Editor's go-to wellness tips, while you're here.
Best self care products: 16 Editor-approved investments to boost your mood
Ally Head, Health and Sustainability Editor
Desmond and Dempsey Pyjamas
"One of the biggest ways I practice self care after a busy day is by sticking to my bedtime routine - that is, pajamas on, face cleansed, phone charging in a different room and SAD alarm clock on ready to read a few pages of my book at 10pm," shares Ally. "I'm a huge fan of Desmond and Dempsey pyjamas, not only because they're beautifully (and sustainably) designed, but also because they make me feel great, without fail, every time I wear them."
Anatome Balance + Stability oil
"While I'm no aromatherapy expert myself, I do know that soothing smells calm me down and help me to focus," shares Ally. "Not only that, but they serve as a sensory reminder to focus on my breathing throughout the day (a great way to boost your mood). Who doesn't love smelling of black spruce, scots pine, and sandalwood?"
Shannon Lawlor, Senior Beauty Editor
"I've always been a major fan of aromatherapy (it's in my nature as a Beauty Editor), but balms and oils designed to be applied to pulse points had never really done it for me," shares Shannon. "At least, that was until I tried this stuff from Skin & Tonic. Unlike other products of its kind, it doesn't leave skin greasy. Every night before bed I pop a little bit onto my wrists and take three deep breaths in—it's enough to wash away the worries of the day for a sound night's sleep."
Susanne Kaufmann Bath Oil for the Senses
"To some, the idea of a bath being self care seems surface-level and shallow. However, to me, a bath is an essential part of my daily mindfulness. I haven't skipped my ritualistic pre-bed bath for years. I set an hour aside every single evening for a long soak—it allows me to reconnect with my body and guide my mind back to reality after a long day of work," explains Shannon. "The best aid? A mind-soothing soak. Susanne Kaufmann is my go-to brand for luxury bath products, and this oil is easily one of the best in my collection. It's gentle enough on the nose that it doesn't overwhelm, but the green, floral earthiness of the aroma is the ultimate unwinding aid."
Alice Carter, Social Media Editor
Rise and Shine Wellness Journal
"I love to journal whenever I'm feeling stressed, and I'm a fan of the designs from Papier," shares Alice. "I love that it prompts you to set an intention for each day and has a reflection section for the evening - it reminds me to reflect on my day and helps me to process my feelings."
Scroll our edit of the best wellness planners, here, or read what happened when one MC writer tried journaling for anxiety.
Dionne Brighton, Writer
CurrentBody Skin LED Light Therapy Mask
"I can't go a week without a facial massage or Kichi facial," shares Dionne. "I know a face mask seems like the most basic self care product but it instantly makes me feel more relaxed. When I don't have time to book in for an appointment, the CurrentBody mask gives my skin the boost it needs (and I don't just love this because I saw it in Emily in Paris, promise). I use the time when I'm wearing it to meditate - using the mask means I'm forced to carve out the "me" time."
Dreem Distillery x Sarah Bradden Dreem Seeding Treatment
"I'm a big believer in the benefits of CBD and this is the best CBD balm I've found," shares Dionne. "I always have the Dreem Distillery CBD bed balm on my bedside table - I use it pre-bedtime and it sends me straight to sleep."
Jenny Proudfoot, Features Editor
Herbivore Calm Bath Salts
"Bathing is a big part of my self care routine, and I have scoured the shops for the bath salts that add the most to my ritual," shares Jenny. "These Himalayan pink salts are my winners. They make me feel deeply relaxed and zen - a winner of a self care product."
NEOM Organics London Perfect Night's Sleep Face Oil
"Anything that smells like a spa will relax and de-stress me, and this NEOM sleep oil certainly does the trick," shares Jenny. "I drop a full pipette onto my hands each night before bed, cover my nose and mouth with my hands and breathe in the essential oils for 20 seconds before massaging it into my face. It calms down my heartbeat and winds me down for sleep. I feel like I wake up glowing."
Sofia Piza, Producer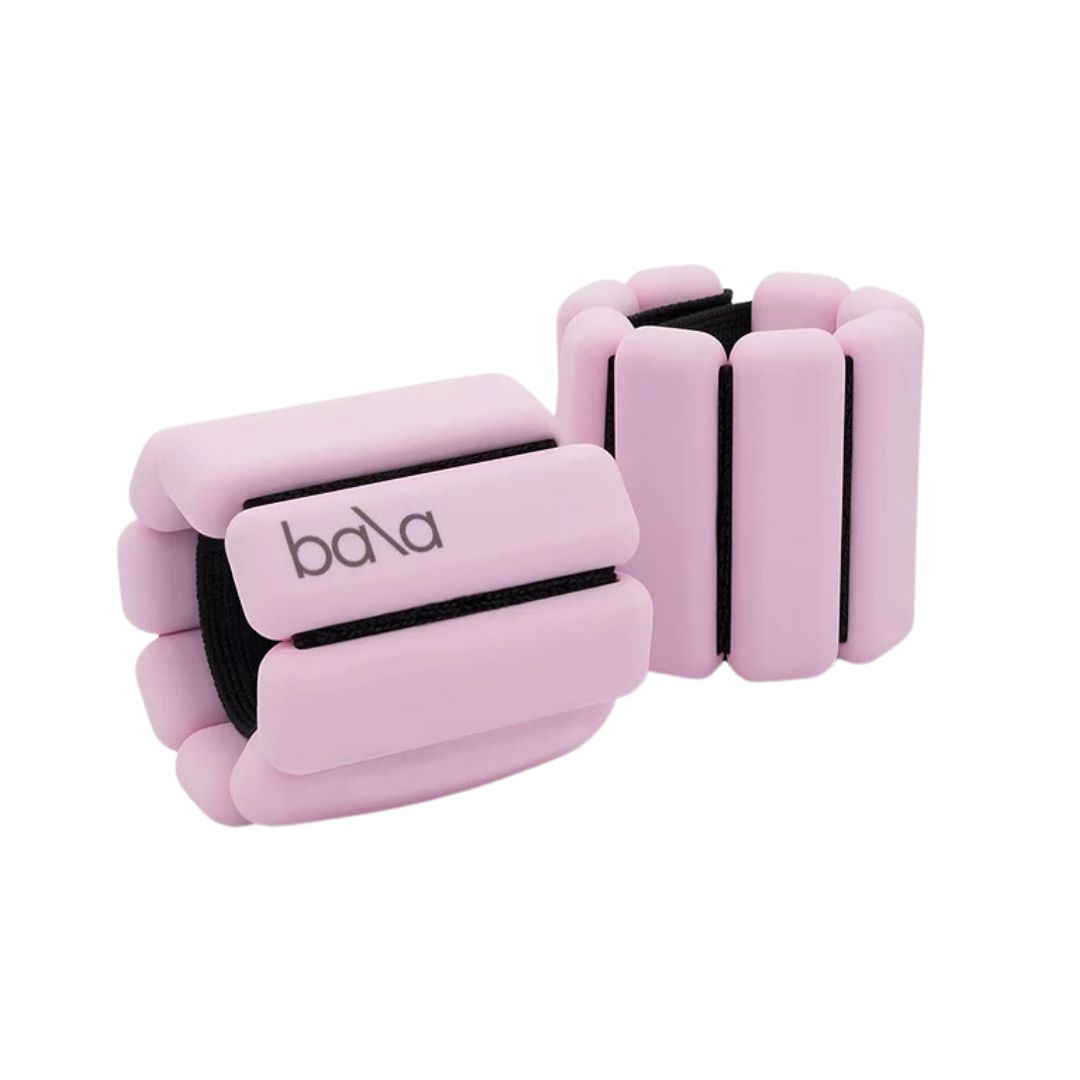 "Low-intensity Pilates is my ultimate go-to self-care activity," shares Sofia. "These Bala Bangles add the perfect amount of weight and make the exercises a little bit more challenging without making me compromise my form or risk accidents. Plus, they look super stylish."
The Organic Pharmacy Herbal Toner
"This toner is a great self care product for days when you'd benefit from some self care but don't have much time," shares Sofia. "It has two uses - one, as its spray that'll quickly refresh skin, and two, as a calming chamomile and eucalyptus scent to help reduce stress."
Grace Lindsay, Ecommerce Writer
Amazon Kindle, 11th Generation
"My Kindle is my ultimate self-care product - for me, self-care is all about slowing down and having a little "me time", and this allows me to do just that," shares Grace. "I love downloading a good book and reading this in bed, in the bath or on the tube. It's so lightweight that it can be taken anywhere, and I've recommended it to all my friends and family."
Sunil Makan, Editor
TheraFace PRO All-in-One Facial and Skin Device
"I'm evangelical about the sensory benefits of soaking in a tub—preferably filled with the floral indulgence of Soapsmith's Bloomsbury Bath Soak—and after the tub, when I really want to take some time just for myself, my self-care ritual always includes some sort of facial exercise," shares Sunil. "Ever since getting my hands on the TheraFace PRO, it's been the only thing I've used (and most likely ever will). The smart tech is basically eight devices rolled into one that allows you to do everything from releasing tension to contouring and cleansing to face lifting—it really is quite impressive."
Aromatherapy Associates, The Atomiser
"Okay, there's seriously a theme here - relaxation - and when it comes to atomisers, they don't get any better than this. For me, the atomiser belongs in the bathroom—I save my Diptyque 34 Boulevard Saint Germain Hourglass diffuser for the entrance hall or living room, should you care—as both the smell and calming vapour adds to the sensory experience," shares Sunil. "The Aromatherapy Associate oil blends are deliciously herbaceous. When it's time to calm and relax, I'll switch between Aromatherapy Associates Deep Relax and Forest Therapy, or if I need a pick-me-up, it's either Rose or the classic Revive. "