Best period tracking apps: 8 that'll make your next monthly bleed a breeze, according to a Health Editor
You're welcome.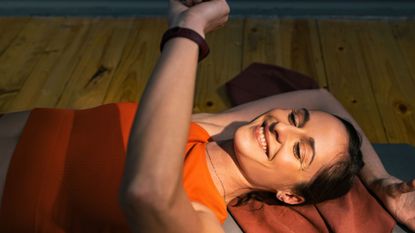 (Image credit: Getty Images)
If you struggle with heavy periods or irregular menstrual cycle phases, you might have thought about downloading one of the best period apps.
So, could they help you? Short answer: it'll depend on your body, cycle, and preferences. Consultant gynecologist Doctor Karen Morton likes them personally and reckons they're a simple way for women to get to know both their body and cycles. "Anything that increases women's awareness of the importance of their reproductive and sexual health has got to be good," she shares.
That said, several papers have concluded that they are not effective as a form of contraception, so do use them with caution, if you had that in mind. One 2021 Curr Obstet Gynecol Rep. study found that 50% who fell pregnant accidentally were relying solely on movile applications and no other forms of contraception.
Keen to learn more about cycle tracking, map your periods, monitor your ovulation, or keep tabs on your menstrual health generally? Get downloading. Don't miss our guides to the best sex apps, fitness apps, yoga apps, and sleep tracking apps, while you're here.
Best period tracking apps: our health editors top picks
1. Flo
Best for: First timers after simple, easy-to-use period apps.
What the app store says: "Chosen by over 200 million women around the globe, Flo is the first female health and well-being assistant for women of all ages. No matter your life stage or reproductive goal, personalise Flo to follow your cycle, fertility or pregnancy. Flo is an accurate cycle and period predictor, simple PMS symptoms monitor, easy to use pregnancy navigator, fertility friend, period tracker and a true health coach!"
Average rating: 4.7 stars
Price: Free with some in-app purchases, apps.apple.com / flo.health
2. Clue
Best for: Stat lovers into science and data.
What the app store says: "Track your period, discover patterns in your cycle, and learn how your body works – with Clue."
"Clue is more than just a period tracker. The app uses science and data to help you learn how your menstrual cycle affects your mind and body. With Clue, you get period, ovulation and PMS predictions you can trust, detailed insights into how factors such as skin, stress and energy levels can change throughout your cycle, and a science-backed reproductive health encyclopedia at your fingertips. You can also set customisable reminders so you are always prepared for what's coming. Backed by science, driven by ethics, and female-led, Clue never has and never will, sell user data."
Average rating: 4.8 stars
Price: Free with in-app purchases, apps.applestore.com / helloclue.com
3. Moody Month
Best for: Women looking for period apps offering daily advice on how to optimise their general wellbeing.
What the app store says: "Optimise your mental and physical wellbeing. Daily hormone forecast and support for your cycle, moods and symptoms: wellness for women, tailored to your cycle."
"Everyday is a new day for our bodies and minds, check in with yourself daily using Moody Month. Receive a forecast about what's happening in your body each day, and learn how to optimise your wellbeing with easy-to-achieve mood, food and fitness advice. Find motivation and personalise your daily routine to give your body what it needs."
Average rating: 4.3 stars
Price: Free with in-app purchases, apps.apple.com / moodymonth.com
4. Wild
Best for: Active women keen to see how tracking their TOTM could impact their workouts.
What the app store says: "Train, fuel and recover based on your female physiology. Wild AI helps you reach your peak performance by helping you understand how to work with your physiology, not against it."
"Day by day, training after training, Wild AI curates your individual pattern of symptoms to understand what it means for your training, and helps inform your decisions with recommendations to reach peak performance. Wild AI currently supports individuals with naturally recurring cycles, on birth control, in perimenopause or postmenopause."
Average rating: 4.6 stars
Price: Free with in-app purchases, apps.apple.com / wild.ai
5. Jennis CycleMapping
Best for: Expert-led training plans tailored to your cycle.
What the app store says: "Jennis CycleMapping maps the right training sessions to the four phases of your unique menstrual cycle so that you get bigger training gains."
"Created by Jess Ennis-Hill and Physiologist, Dr Emma Ross, get a personalised monthly programme that adapts to your cycle, symptoms and goals. Enjoy world-class coaching sessions from 5 to 40 mins. Plus, get expert daily insights that help you feel great, eat smart, get stronger and sleep better."
Average rating: 3.9 stars
Price: Free with some in app purchases, apps.apple.com / jennisfitness.com
6. Eve
Best for: Women keen both use period apps to track their cycle and learn a little about their sexuality, too.
What the app store says: "Eve by Glow is a savvy period tracker and sex app for women who want to take control of their health and sex lives. Eve predicts your next period and your chances of pregnancy."
"Track your moods and symptoms to discover trends in your cycles. Take daily sex quizzes to become a sexpert. Own your cycle and feel good in bed. Get it, girl."
Average rating: 4.7 stars
Price: Free with in-app purchases, apps.apple.com / glowing.com
7. Me v PMDD
Best for: Women with PMDD who wish to track their symptoms as well as their cycle.
What the app store says: Undoubtedly, our emotional state affects how we work out. Did you know that premenstrual dysphoric disorder (PMDD) affects 1 in 20 women in the UK? A condition wherein your mental health can be severely affected by your menstrual cycle, this clever app helps you track your emotions alongside your cycle, journal your feelings, and find useful resources to help you cope.
Average rating: 2.6
Price: apps.apple.com / mevpmdd.com.
8. My Moontime
Best for: The more holistic and spiritual among you (it also tracks the moon).
What the app store says: This app allows you to pinpoint the optimum time in your cycle for lust (date night incoming), calmness and productivity so you can schedule your most high-octane workouts for the days when you'll be on top form.
Average rating: 3.5
Price: Free with in app purchases, apps.apple.com / mymoontime.com.
What is the most accurate menstrual cycle app?
Flo and Clue are the two most popular, but know this: what works for you may not work for your best friend, and vice versa.
One thing is for sure: we're finally talking about female health more, addressing common conditions like PCOS and endometriosis. This means that, while period tracker apps are already pretty accurate, more funding and development should only continue.
Celebrity news, beauty, fashion advice, and fascinating features, delivered straight to your inbox!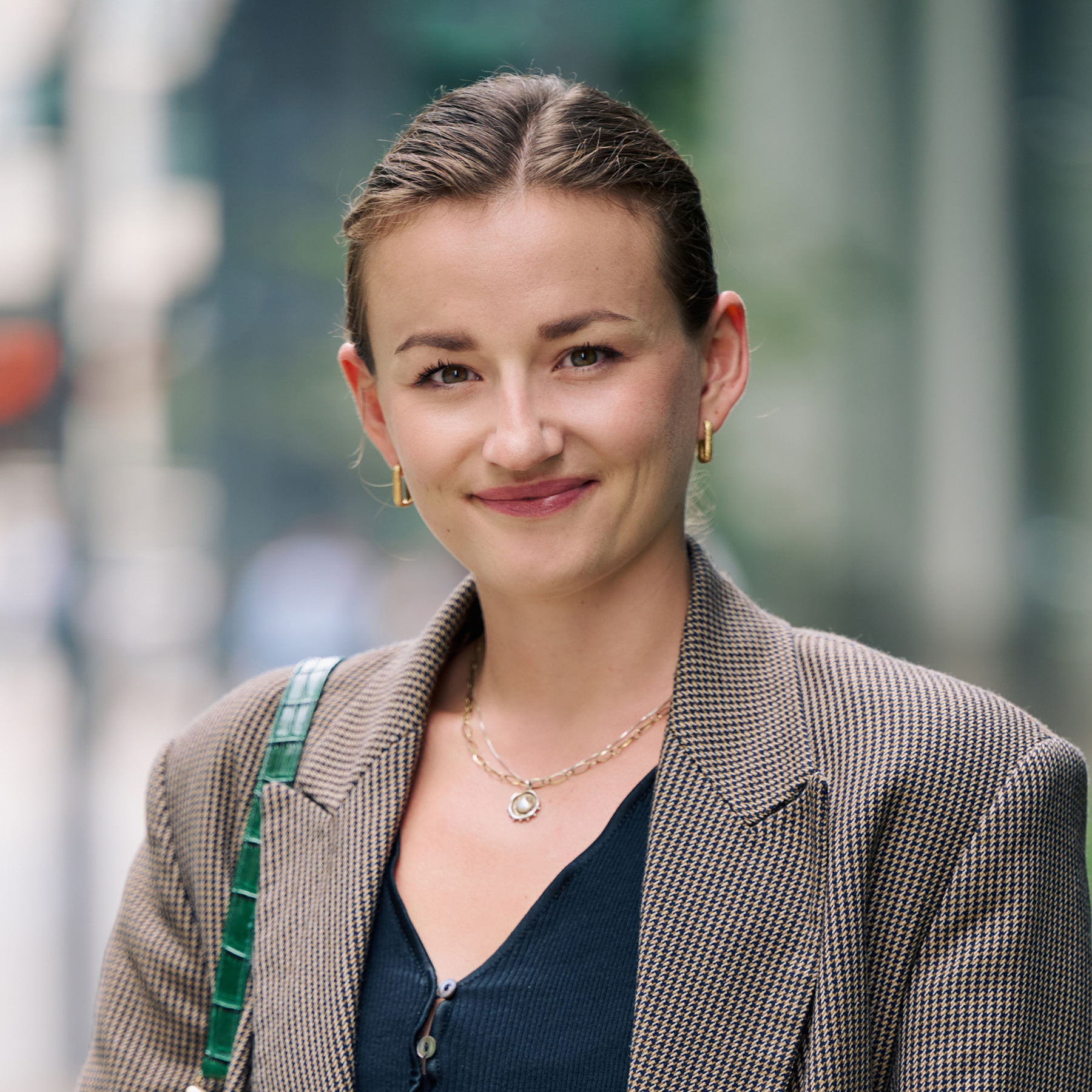 Health, Sustainability and Relationships Editor
Ally Head is Marie Claire UK's Health, Sustainability, and Relationships Editor, eight-time marathoner, and Boston Qualifying runner. Day-to-day, she works across site strategy, features, and e-commerce, reporting on the latest health updates, writing the must-read health and wellness content, and rounding up the genuinely sustainable and squat-proof gym leggings worth *adding to basket*. She regularly hosts panels and presents for things like the MC Sustainability Awards, has an Optimum Nutrition qualification, and saw nine million total impressions on the January 2023 Wellness Issue she oversaw, with health page views up 98% year on year, too. Follow Ally on Instagram for more or get in touch.