As the World Cup kicks off: meet the Lionesses battling it out to win this year's tournament
We're rooting for you.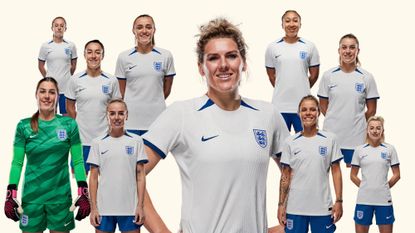 (Image credit: England Football)
The Women's World Cup kicks off yesterday in Australia, marking the 32nd iteration of the women's tournament. One of the most highly-anticipated women's tournaments in recent years - a casual two billion viewers are predicted to tune in to watch this year - the first England match falls on Saturday. So, which athletes got the call-up for the England Women's Football Team 2023?
Good question. After a history-making Euros win last year, the Lionesses have been changing the face of the sport as we know it, opening up conversations around fair wages and equal opportunity.
That said, rows still rage on about the player's bonuses, with the entire 23-strong team sharing a joint statement showing their frustration about the lack of progress on this front just this week.
Nevertheless, FIFA president Gianni Infantino has already backed the tournament to be one of the "greatest ever," saying: "The future is women. Thanks to the fans for supporting what will be the greatest FIFA Women's World Cup ever" (and sure, we're biased, but following our Women in Sport special, team MC UK are pretty excited too).
While they're second-favourites to snatch the trophy this year, with Millie Bright and Mary Earps leading the team as Captain and Vice-Captain, the USA are still favourites having beaten France to win the last World Cup back in 2019.
So, who made the England squad? And which eleven players will you see on your television screens the most over the tournament? Keep scrolling to find out. Don't miss our feature on the history of women's football and how the Lionesses have changed the UK curriculum for the better, while you're here.
Meet the England Women's Football team 2023
How many players are there?
Eleven players make up the starting squad, however, 23 players in total have flown to Australia to account for substitutions and injuries.
The team are missing some of their star players this year due to injury, including former captain Leah Williamson, who has ruptured her ACL.
Sarina Wiegman is managing the team following their Euros success in 2022.
Meet the England Goalkeepers
1. Mary Earps
If you watched the Euros final last year, you'll likely have noticed Earps dancing on the table at the press conference, a viral clip that captured the sheer joy and elation of a team who had finally brought football home after 56 years.
Earps has had arguably one of the best career years to date, being crowned FIFA Goalkeeper of the Year and called up for the England squad in the space of a few months. She also broke the Women's Super League record for the number of clean sheets last year (aka going a whole match without conceding a goal).
Current team: Manchester United.
Fun fact: The goalkeeper has made it her life mission to put goalkeeping on the map, even lobbying Nike to get them to stock the England goalkeeper shirts in store for fans to buy (surprisingly, they're not sold in retail stores alongside the other England kit).
2. Ellie Roebuck
If Earps gets injured or substituted, it's likely to be Man City's Ellie Roebuck that steps into goal for the Lionesses.
Roebuck has played for England 11 times in her career so far and was among the team to win the Euros last summer.
Current team: Man City.
Fun fact: During the Tokyo 2020 Olympic Games, she was the starting goalkeeper for all four games, making her GB's number one.
3. Hannah Hampton
Last but by no means least, Hannah Hampton is the least experienced of the three goalies with just two England caps under her belt.
Performing well for Aston Villa last season, she's now secured a transfer to Chelsea where she'll play alongside England Captain, Millie Bright.
Current team: Chelsea.
Fun fact: The goalkeeper is just 22 years old, a promising sign of what's to come.
Meet the England Defenders
4. Millie Bright
England Captain Millie Bright has stepped up in Williamson's absence, hailed for her calm nature and skilled, trustworthy defensive ability. The centre-back has struggled with injury since March, however, she's expected to make the starting lineup come Saturday.
Current team: Chelsea.
Fun fact: Bright's favourite movie is the comedy Step Brothers starring Will Ferrell and John C. Reilly.
5. Lucy Bronze
Defender Bronze is a force to be reckoned with and arguably one of the best female footballers in the world. She was awarded an MBE for her services to the sport earlier this year alongside fellow Lioness Beth Mead, adding to her long list of awards and accolades, including FIFA's Best Women's Player 2020.
Current team: Barcelona.
Fun fact: Bronze is one of the most talented players on the current team and has won the Women's Champions League four times - more than any other British player.
6. Alex Greenwood
Expect to see Alex Greenwood on the pitch regularly over the course of the tournament. A stalwart in defence for Manchester City, she's also played for England since 2014 and has 75 caps.
Current team: Manchester City.
Fun fact: Greenwood was awarded FA Women's Young Player of the Year in 2012. She's also a vocal campaigner against online hate crime, sharing how trolling has affected both her performance and mental health in the past.
7. Niamh Charles
24-year-old Charles plays for Chelsea and was an invaluable player in their Women's Super League success this year. She was also one of the youngest players in the Tokyo 2020 Team GB squad, joining the team as one of the four travelling reserves.
Current team: Chelsea.
Fun fact: She's superstitious and has a few pre-match non-negotiables, like chewing a piece of gum before she hits the pitch.
8. Jess Carter
With eighteen caps under her belt, while defender Jess Carter was on the winning Euros team last year, she didn't make the starting lineup regularly. That looks set to change this year, however, and we can't wait to see what she achieves.
Current team: Chelsea.
Fun fact: Carter has been in a relationship with Chelsea teammate Ann-Katrin Berger for six years. Berger plays for her home country of Germany, meaning the pair went head-to-head last year for the Euros and may well play one another during this World Cup. There's no competition, though, with Carter telling The Guardian in 2022: "There wasn't really any direct competition [during the Euros] because we are both really chilled people."
9. Esme Morgan
A staunch Manchester City fan - and now player - Morgan has only played for England five times before as she's been struggling with injury. That said, she's now fully recovered and ready to hit the ground running.
Current team: Manchester City.
Fun fact: This is Morgan's first-ever England tournament.
10. Lotte Wubben-Moy
Born in London, Wubben-Moy's always been a keen footballer, but she's also a creative, too. Not only did she produce a free children's colouring book for last year's Euro's, but she's done the same for the upcoming World Cup. She's also behind a scheme which encourages young girls in North London to explore the intersections of football and creativity.
Current team: Arsenal.
Fun fact: She's one of the only Arsenal players to make the squad, what with Leah Williamson and Beth Mead out due to injury.
Meet the England Midfielders
11. Laura Coombs
A midfielder, Laura Coombs started her career at Arsenal youth and now plays for Manchester City. That said, she hasn't played for the Lioness squad since 2015. When she was called up for the squad, she shared: "Wow….emotional. Sometimes you don't feel good enough and sometimes you even wonder if it's time to quit. And then one moment comes along that makes it all seem worth it. Everyone's journey looks different, so don't give up, 'cause you never know what's round the corner."
Current team: Manchester City.
Fun fact: She's played for Arsenal, Chelsea, Manchester City and Liverpool in her time. Coombs is also the oldest player in this year's England lineup at 32 years old.
12. Jordan Nobbs
Jordan Nobbs hasn't played for England for a while - she was out for both the 2019 and 2022 tournaments due to ongoing injury. Career highlights include captaining Arsenal to victory in the FA Women's Super League in 2019.
Current team: Aston Villa.
Fun fact: Her dad, Keith Nobbs, was also a footballer. He played for the likes of Hartlepool United during his career.
13. Georgia Stanway
Georgia Stanway was one of the standout players from last year's Euros win, playing the midfield and scoring a memorable long-range goal during the Women's Euro quarter-final against Spain last year. She's arguably one of England's strongest players this tournament.
Current team: Bayern Munich.
Fun fact: Stanway played for Manchester City for the first seven years of her Women's Super League career, winning seven major honours while she was there.
14. Ella Toone
Manchester United star Ella Toone blew fans away at last year's Euros. Having missed selection for the Olympic team shortly before, she's been candid about how keen she was not to let that rejection shape her narrative.
And that, she didn't - she was one of the strongest players in the squad last year, scoring the first two goals against Germany in last year's final and undoubtedly playing a large part in England's first Euros win in 56 years.
Current team: Manchester United.
Fun fact: Toone has a 50% goalscoring success rate, having scored 16 times in 32 England appearances.
15. Keira Walsh
Alongside Stanway, Walsh is arguably one of England's strongest players and an invaluable midfielder.
An athlete of the highest calibre, she was Captain for her country aged just 21 after only seven appearances for the team in a match that saw them beat Kazakhstan 6-0.
England icon Fara Williams coached Walsh (Walsh was just 11 years old at this time). This plays a part in the ongoing narrative that Walsh is of a similar talent level to the legend.
Current team: Barcelona.
Fun fact: Walsh is the most expensive player in the history of women's football, transferring to Barcelona in 2022 for a record-breaking €470,000.

16. Katie Zelem
Manchester United Captain Katie Zelem has only played for England eight times but has already expressed how keen she is to do her best in this tournament.
Joining a strong lineup of midfielders, this marks the 27-year-old's first World Cup.
Current team: Manchester United.
Fun fact: Both her father and uncle have played football professionally, with footballing talent running in the family.
Meet the England Forwards
17. Rachel Daly
Having played for England 69 times, Daly's one of the more seasoned players on the team - and she's a force to be reckoned with, having scored 22 goals in 22 matches for Aston Villa this season, having signed for the team in the summer of 2022.
Current team: Aston Villa.
Fun fact: She won the Women's Super League Golden Boot this year. She's also multi-faceted, having played both defensive and forward positions professionally.
18. Bethany England
Beth England signed for Tottenham during the January transfer window this year and has scored twelve goals in the twelve League games she's played since - a pretty impressive record.
Current team: Tottenham Hotspur.
Fun fact: England's favourite singer might surprise you - she's a huge fan of Kelly Clarkson, with her go-to song being Hazel Eyes.
19. Lauren Hemp
Aged just 22, Lauren Hemp is one of the team's youngest but most promising players. The winger has plenty of accolades under her belt, having been named PFA Women's Young Player of the Year four times - the most awarded to one player ever.
Current team: Manchester City.
Fun fact: Hemp is the eighth-most-capped player in this year's Lionesses squad.
20. Lauren James
A speedy and precise attacker, Lauren James earnt her first England call-up in 2020 but wasn't played. She made her first England appearance in 2022 against Austria.
While she wasn't in the Euro-winning squad last year, she looks set to be a key player this tournament.
Current team: Chelsea.
Fun fact: Lauren's brother Reece James is a regular in the England Men's squad. They both play for Chelsea and were coached by their dad Nigel, a UEFA-licensed football coach. She's long credited him as her inspiration, previously sharing: "[He] has helped me every step of the way. I grew up playing football with my brothers and wanted to play like them - I've always loved the game."
21. Chloe Kelly
Kelly made history by scoring the winning goal against Germany in the Euros final last year. Her shirtless celebration after stabbing in the winning goal will forever be cemented in many a football fan's memory.
She's had a strong season playing for Manchester City in the Women's Super League.
Current team: Manchester City.
Fun fact: She's the youngest of seven siblings and enjoys playing football with them when at home. While her goal will be forever remembered by British football fans, it actually marked her first ever goal in an international game.
22. Katie Robinson
Katie Robinson wasn't in the England squad last year, receiving her first call-up for the team in November 2022. She made her debut against Norway that month and looks set to be deadly against tired players once brought on off the bench this tournament - a "super sub", if you will.
Current team: Brighton.
Fun fact: Robinson is the Lionesses' youngest player at just 20 years old.
23. Alessia Russo
Health Editor Ally Head has a t-shirt with Russo's backheel goal against Sweden last summer printed on it - it's arguably the most iconic goal in the history of English women's football.
Having recently signed for Arsenal, the 24-year-old's career blossomed in America after she moved to North Carolina Tar Heels. She's well regarded as another of Wiegman's "super subs", scoring three goals for England during the Euros last year.
Current team: Arsenal.
Fun fact: In January 2023, Russo was subject to two transfer bids from Arsenal, both of which were rejected by her club at the time, Manchester United. If accepted, they would have been world-record breaking. Six months later, on the expiry of her contract, she signed for Arsenal for free (under the Bosman rule, a player is free to move clubs once their contract expires).
Shop Team MC's favourite World Cup kit now:
When are the England Women's football fixtures for the World Cup?
The first England match is this Saturday, 22nd July, at 9.30 am. The team will play Haiti in the group stage.
Next up comes their match against Denmark on Friday 28th July at 9.30am. Finally, their last match of the group stage is against China on Tuesday 1st August at 12pm.
Whether they play further matches will depend on whether they beat the opposing teams during the group stages.
Celebrity news, beauty, fashion advice, and fascinating features, delivered straight to your inbox!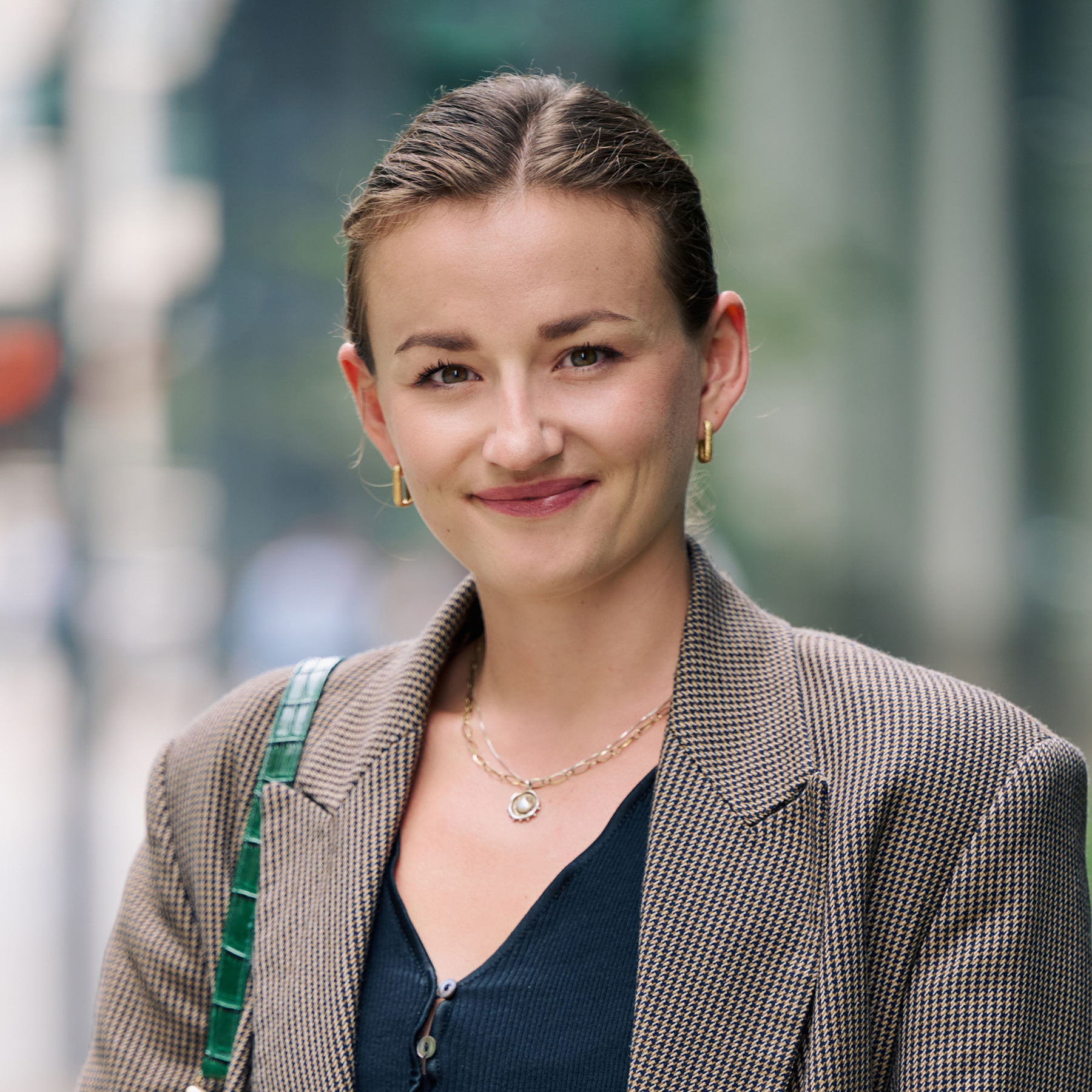 Health, Sustainability and Relationships Editor
Ally Head is Marie Claire UK's Health, Sustainability, and Relationships Editor, eight-time marathoner, and Boston Qualifying runner. Day-to-day, she works across site strategy, features, and e-commerce, reporting on the latest health updates, writing the must-read health and wellness content, and rounding up the genuinely sustainable and squat-proof gym leggings worth *adding to basket*. She regularly hosts panels and presents for things like the MC Sustainability Awards, has an Optimum Nutrition qualification, and saw nine million total impressions on the January 2023 Wellness Issue she oversaw, with health page views up 98% year on year, too. Follow Ally on Instagram for more or get in touch.