The government just announced a major PE curriculum change thanks to the Lionesses - and it aims to benefit girls
Plus, what this UK first actually means.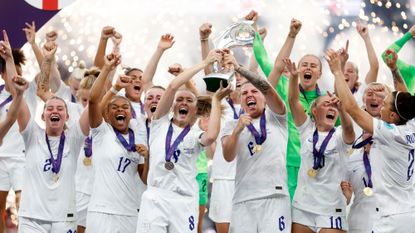 (Image credit: Getty Images)
The UK government has announced plans to change school PE curriculums to offer all genders equal opportunity when it comes to sport.
The School Sport Action Plan - announced yesterday - promises to ensure all pupils play the same sports for the first time in history.
The change comes after the Lionesses were crowned champions of the Euro 2022 Tournament last summer and spent months petitioning for equal opportunity in sport alongside the Football Association's (FA) #LetGirlsPlay campaign.
Introducing the Sport School Action Plan, plus how it has the power to change girls lives
With the aim of breaking old stereotypes, changing perceptions and offering equal sporting opportunities to all genders, £57 million in funding will now assist schools in enabling girls, disadvantaged children and those with special education needs to find a sport they love and enjoy.
As part of the School Sport Action Plan, the government has shared that football will now be offered to all genders as part of the school curriculum, as well as during their breaks, after school, and at local clubs.
Plus, students will be exercising more, with a newly introduced minimum workout time of two hours a week.
Speaking on the move, England women's captain Leah Williamson commented: "The success of the summer has inspired so many young girls to pursue their passion for football. We see it as our responsibility to open the doors for them to do so and this announcement makes that possible."
"This is the legacy that we want to live much longer than us as a team. On behalf of all the Lionesses players, we'd like to thank our teammate Lotte Wubben-Moy as a driving force behind this transformational change."
"We couldn't be prouder to stand alongside her and we all look forward to seeing the impact this legacy creates."
The Lionesses have been petitioning the government since last summer with a campaign led by captain Leah Williamson and defender Lotte Wubben-Moy imploring Conservative leaders to prioritise equal opportunities for young girls.
An open letter last year read: "Dear Rishi Sunak and Liz Truss. On Sunday evening history was made. The dreams of 23 women came true. England became European champions for the first time in history."
"Throughout the Euros, we as a team spoke about our legacy and goal to inspire a nation. Many will think that this has already been achieved, but we see this only as the beginning. We are looking to the future. We want to create real change in this country and we are asking you, if you were to become Prime Minister on 5 September, to help us achieve that change."
"We want every young girl in the nation to be able to play football at school. Currently, only 63% of girls can play football in PE lessons. The reality is we are inspiring young girls to play football, only for many to end up going to school and not being able to play."
"This is something that we all experienced growing up. We were often stopped from playing. So we made our own teams, we travelled across the country and despite the odds, we just kept playing football. Women's football has come a long way. But it still has a long way to go."
"We ask you and your government to ensure that all girls have access to a minimum of two hours a week PE. Not only should we be offering football to all girls, but we also need to invest in and support female PE teachers too."
"Their role is crucial and we need to give them the resources to provide girls' football sessions. They are key role models from which so many young girls can flourish."
"We have made incredible strides in the women's game, but this generation of school girls deserves more. They deserve to play football at lunchtime, they deserve to play football in PE lessons and they deserve to believe that they can one day play for England. We want their dreams to also come true."
"This is an opportunity to make a huge difference. A change that will impact millions of young girls' lives. We – the 23 members of the England Senior Women's Euro squad – ask you to make it a priority to invest in girls' football in schools, so that every girl has the choice."
Twitter users were quick to share their praise for the move, with one sharing: "I have tears rolling down my face. My daughter sounds like you, but few of her female friends play. You are all her wallpaper!".
Another added: "The world is a better place with [the Lionesses] in it - fighting for the women that don't have a voice or are not in a position to do so. Sport for women is evolving and there's only more to come."
As a Health Editor, I couldn't be happier with the news. At school, I never felt like sport was for me - ironic, given that it's now my career and I run marathons for fun. I often think about how different life could have been if I'd found my love of exercise earlier, so the opportunity for the younger generation of girls to do just that feels immensely significant.
A huge well done to all involved in making the change happen.
Celebrity news, beauty, fashion advice, and fascinating features, delivered straight to your inbox!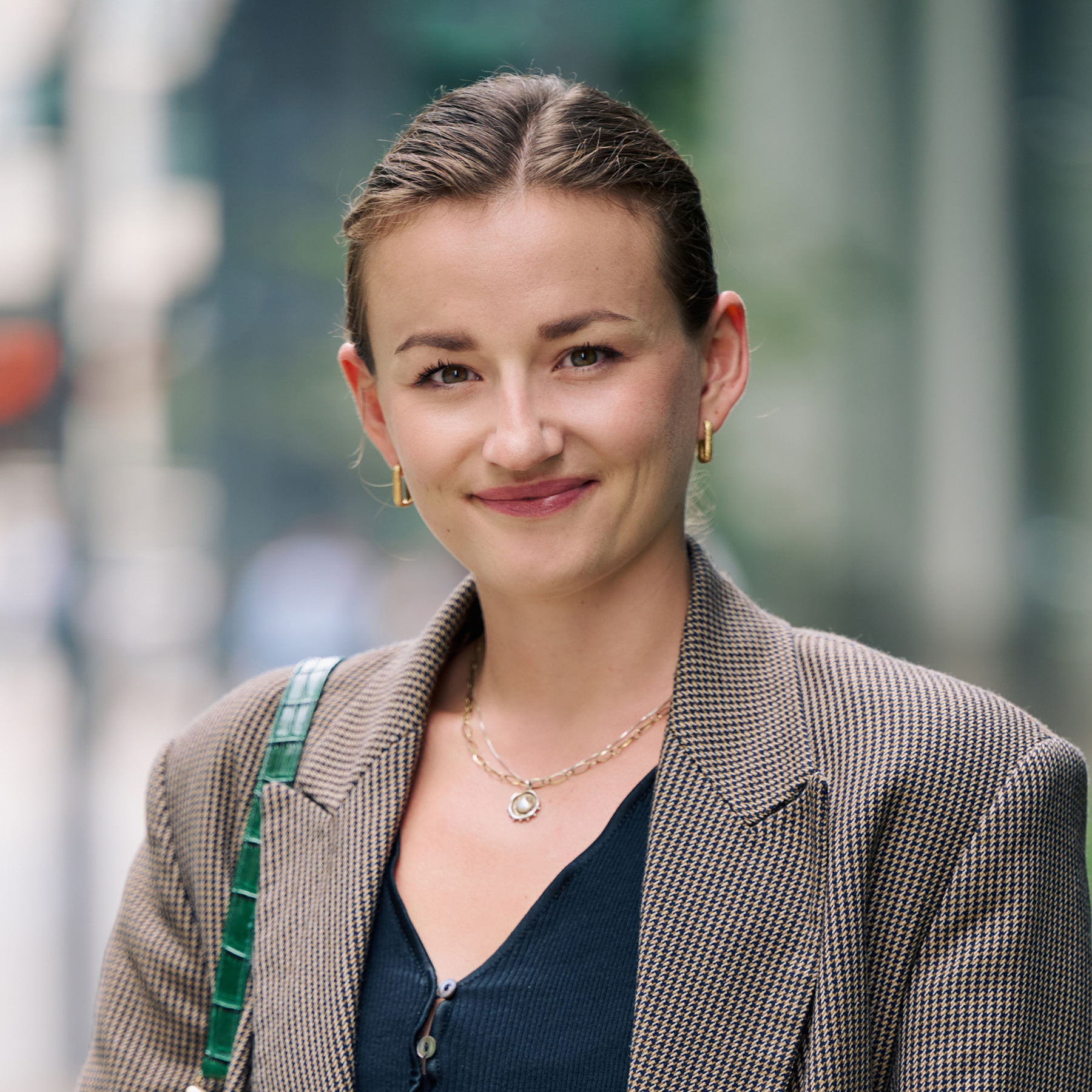 Health, Sustainability and Relationships Editor
Ally Head is Marie Claire UK's Health, Sustainability, and Relationships Editor, eight-time marathoner, and Boston Qualifying runner. Day-to-day, she works across site strategy, features, and e-commerce, reporting on the latest health updates, writing the must-read health and wellness content, and rounding up the genuinely sustainable and squat-proof gym leggings worth *adding to basket*. She regularly hosts panels and presents for things like the MC Sustainability Awards, has an Optimum Nutrition qualification, and saw nine million total impressions on the January 2023 Wellness Issue she oversaw, with health page views up 98% year on year, too. Follow Ally on Instagram for more or get in touch.