This is how you can seriously up your Instagram game
Your holiday photos are about to get waaaaaaay more likes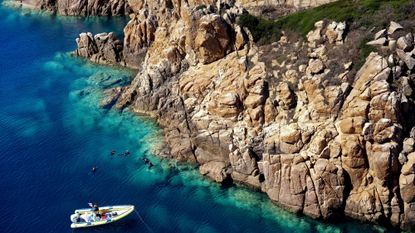 Your holiday photos are about to get waaaaaaay more likes
If you've ever wondered how people fit so much into their tiny little squares on Instagram, you've come to the right place.
As basic a subject it is, we're all constantly open to any Instagram advice that's going to up our vision (and yes, we've even Googled how to pose for Instagram, haven't you!?)
And, I'm not going to pretend I know that much about photography because if I'm honest, if I ever get my hands on a DSLR, I'm usually on auto-mode. I know your basics about white balance and depth of field etc, but really, I'm no pro - but that doesn't stop me wanting my photos to look like I'm shit hot at taking pictures.
Now, we already know that active daredevils are all about their GoPro cams but what about for people who just want to take awesome holiday snaps, landscape shots and the occasional OOTD?
Enter the Yi 4K+. At almost half the price of a GoPro, it has all the same specs (12-megapixel stills etc) and is super easy to use.
I tried it out, compared to my iPhone 6, and I was amazed by how wide the lens was.
Suddenly, I could fit way more into my squares than before. And, all these photos were taken from the exact same angle (with the iPhone on the left and the Yi on the right.)
Just having a play on the camera, I even toyed with the idea of detail-focussed shots, and just look at how much more you can squeeze in:
And, that's not even mentioning all the potential for timelapses, slow-mo sequences, loop videos, underwater shots etc. (Can you tell I'm excited about all the potential now?)
I also rate the fact you can take photos while recording a video via the app (which is great for indecisive people like me) because you connect your camera to your mobile for extra control. Oh, and for the WiFi that allows you to upload your photos straight away, obvs.
So, next time you're going on holiday and want to take some mega polished photos, think about investing in a POV cam (point-of-view) like the Yi 4K+ which retails at around £300, including a waterproof case.
Celebrity news, beauty, fashion advice, and fascinating features, delivered straight to your inbox!