Instagram advice from people who actually make a living off it
Follow for follow?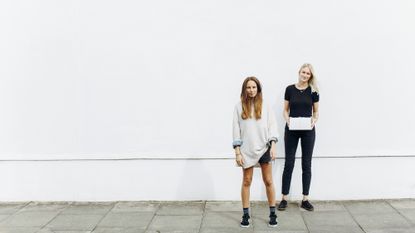 (Image credit: Anastasija.J)
Follow for follow?
Words by HTC U Ultra ambassadors The Hardihood
See the light
Sit by the window in restaurants to get the best light possible, a dark and badly lit image won't have a crisp finish.
Take control
Rather than using an expensive DSLR camera, many smartphone cameras give you full control over settings like white balance and exposure - meaning you can take professional shots without breaking the bank.
Signature style
Decide what look you're channelling. Dark and gloomy? Popping colours? White clean minimalism? Play with different textures, such as tiles or fabric, to create amazing signature backgrounds.
Keep it clean
There's nothing worse than a fingerprint on a lens blurring a beautiful pic, so always give the lens a quick wipe to ensure it's smudge-free.
The edit
Find your go-to editing preferences. Do you like images more sharp, colourful or contrast? Once you find your favourites, use them consistently to give your feed a uniform look.
Composition
Consider what the main focus of the image is and don't clutter it with messy backgrounds. Change up the angles of the image subject too, we love to take pictures of our cakes from different angles to mix it up.
Become a hoarder
We've collated a library of beautiful marble plates, cups, bowls and cloths to use in our shots. We're always on the lookout when we travel!
If you've got it, flaunt it
If you have a beautiful floor use it as a background! If you have a cluttered space, clear one area to create the illusion of a minimal setting. Use props to give your audience aspirational pointers about your lifestyle too, such as your favourite candle, plant or book.
Sometimes less is more
Use your best judgement when styling shots. Smoothies often need a good few toppings to look beautiful and appealing. Cakes often just need a clean beautiful plate to do the talking.
Take it steady
Sometimes we find ourselves in compromising positions to get the best shot, on tables and chairs, but a shaky hand won't do you any favours when capturing that Insta-worthy shot. Luckily, smartphones such as the HTC U Ultra come with amazing Optical Image Stabilisation to reduce blur from hand movements, so you get the sharpest pics possible.
Celebrity news, beauty, fashion advice, and fascinating features, delivered straight to your inbox!