"It's not a documentary," And Just Like That's costume designers on this season's whimsical fashion
Molly Rogers and Danny Santiago discuss the fabulous fashion from Season 2.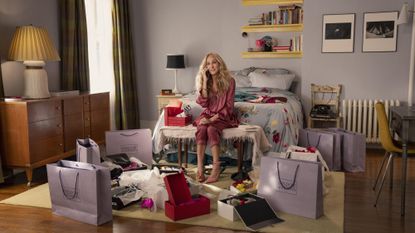 (Image credit: Courtesy of Sky )
Months after paparazzi images of a reworn Vera Wang wedding dress appeared online and a pigeon-shaped clutch bag started flooding social media feeds, And Just Like That Season 2 has finally hit our screens.
Carrie, Charlotte, and Miranda are back, joined by new faces Che, Seema, Nya and Lisa Todd Wexley. So what will the new season bring? Naturally, fabulous fashion is at the top of the list.
This week, Marie Claire UK sat down with And Just Like That costumes designers, Molly Rogers and Danny Santiago, to get the inside scoop on what to expect from Season 2...sartorially speaking, that is. (Sorry, no spoilers here!)
From how the actors collaborate with the costume department, to the clothes they've found themselves and the merging of fashion and fantasy, keep scrolling for Rogers and Santiago's take on the new season.
Already in the first two episodes, we have seen some major fashion moments (hello, red Valentino gown!) How would you say the fashion has evolved from Season 1 to Season 2?
Danny Santiago: Well, one thing we've been saying is, in first season of And Just Like That, we didn't have all the year-round seasons to do all the looks that we really wanted to do. We kept seeing things in stores, and we're like, we don't have a scene for it because we're not doing winter or we're not doing fall. So for us, it was limiting as there were certain things that we just couldn't do. So knowing that it was a full year around, we were excited that we had all these new seasons that we could dress people for, do layering and stuff like that.
And plus, for Carrie and for all the girls, there was such a process going on last year with the funeral and Carrie and how she was moving through all that. I feel now she's out, she's dating. They're all getting together more. She's hanging out with all the new girlfriends, as well.
Molly Rogers: Also, we had to introduce everybody in season one, it was kind of like a long pilot. Who are these new people that are around our girls? Do we like them? Or do we hate them? So I think that took some developing.
So interesting that you mention that, because Lisa and Seema have such distinct aesthetics already. Do you feel like that was a really purposeful decision?
Molly Rogers: Oh yeah, big time. Because Michael Patrick King in the beginning of Seema said, "I see her very colourful," and we said, "Well, that is not the best idea. Excuse us for saying that person who signs our paychecks, but we already have the colourful one with LTW." That's gonna look like an upside-down fruit cart, so we need to think about this. And we thought about it and we came up with something to pitch to him.
It's interesting because when Sarita [Choudhury] came into the fitting room, and she saw her racks of bronze and chocolate and neutrals and copper and gold, she was like, "You're the first people that have never put me in colour." And it works. Her inspiration on her mood board was Bianca Jagger.
Danny Santiago: Everything is just really Studio 54. It's drapey and silky and sexy on her. It's a great suit or jumpsuit or a slip-dress type of style. We love putting her in things like that, and she carries it so well.
Molly Rogers: She's never had an opportunity to be on a fashion show. I mean, who really has in this world, been on a fashion show like this? It's daunting and you have a learning curve. Right off the bat, one of her first scenes in Season 1 was the shoes shot where she's stubbing out a cigarette. She was like, "Please don't put me in a stiletto. I'm not ready yet." So she was in a Valentino platform. She just had to learn, and now, she's a force to be reckoned with.
Sarah Jessica Parker, Kristin Davis and Cynthia Nixon have been playing these characters for so long. Given this do you think that any of their personal styles have seeped into the styles of the characters or vice versa?
Danny Santiago: I don't know if you've noticed that Sarah Jessica's necklaces always seem a little askew. That's something that SJ does in real life. She takes her chains, and tucks them into her bra strap. So we started doing it with her costume necklaces, so that's something from her real life that we brought in.
How much input do the actors have in their costumes? If at all?
Danny Santiago: Well, they have to act in it, so they have to like what they're wearing. And they have to understand it because they need to carry it off. They can't look like the outfits are dressing them, especially for the type of outfits these characters are wearing. They have to have that confidence in what it is that they're wearing. For example, LTW she's got a huge gold chain on her necklace and four stacks of bracelets on her arm, and in some crazy colour block dress. You know, if she didn't feel that and didn't feel that character, she wouldn't be able to perform and pull off that character on film as she does. So we really want them to love what it is that they're wearing.
Molly Rogers: Kristin [Davis] is really good about texting us and going, "I just saw the cutest dress. It's $45, it's perfect for Charlotte. Do you think you could find it, if it's in my size?" They're always looking and trying to help and contribute.
In terms of Carrie this season, I feel like we really see a big range from her, aesthetically speaking. You've got her in that boiler suit while she's shopping with Charlotte in Episode 2, and we've seen paparazzi images of her in quite a practical blue jumpsuit, too...
Molly Rogers: Oh the little snowsuit. Yeah, she found that in a thrift store...
Danny Santiago: Yeah, SJ found that.
So interesting. So we have these more practical moments from her this season, while in other episodes she is wearing incredibly over-the-top gowns. How do you toe the line between fashion and fantasy?
Molly Rogers: We always try to heighten it, because that's what Patricia Fields kind of established, that you always just push it a little bit. It's not a documentary. It's something that you just want to have some aspiration there and some whimsy and a little chuckle so you really try with each outfit.
Even, let's say last season when she was in the doctor's office - It was a Birkenstock, but it was a sock with a little ball on it, and it was a massive Azzedine [Alaïa] skirt. And you know, she's in pain, but she's in an outfit. And she's sitting at the doctor's office, and it's pretty to look at. So I think that's the thing you're trying to reach.
Celebrity news, beauty, fashion advice, and fascinating features, delivered straight to your inbox!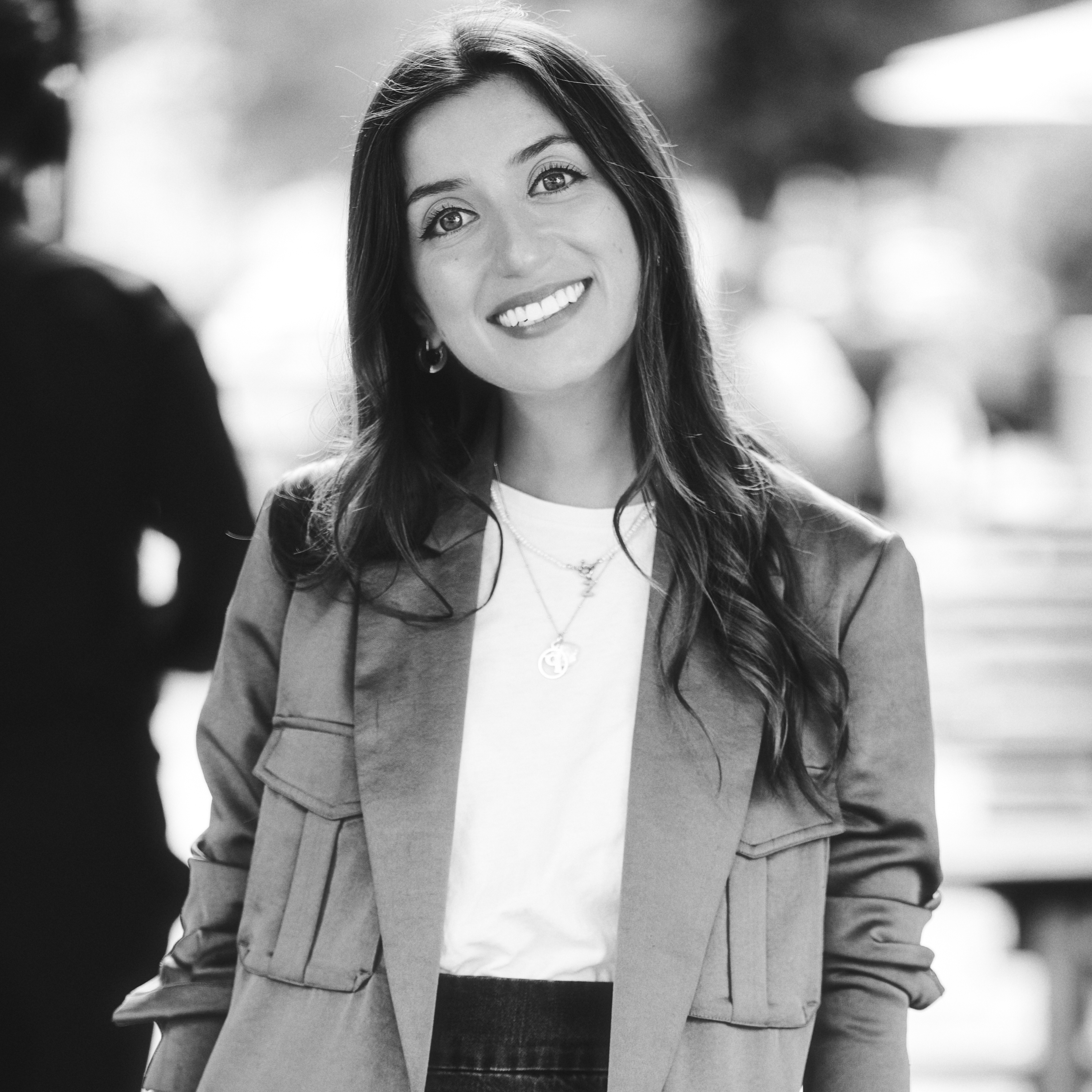 Zoe Anastasiou is a Fashion Editor with over eight years of experience working across digital publications in New York, London and Australia. She has contributed to publications including Harper's BAZAAR and ELLE Australia, and was the Fashion and Social Media Editor at Who What Wear UK before joining Marie Claire.