Marie Claire is supported by its audience. When you purchase through links on our site, we may earn commission on some of the items you choose to buy.
It's already going viral
Words – Kay Field
The first podcast by Pulitzer Prize-winning journalist Christopher Goffard has been listened to over 5 million times and topped the iTunes podcast chart for the last two weeks. And it's already being touted as the new Serial. Why? Simply put, Dirty John combines stylish design and an innovative approach to the true-crime genre (the podcast also ties in with print pieces in the LA Times) with the utterly addictive account of John Meehan, a prolific conman who left total destruction in his wake. No spoilers here, but as soon as you hear the the theme tune of Devil's Got Your Boyfriend by Tracy Bonham, you know that you're in for an unsettling treat…
And if you're still looking for something to get into on your commute, here are the nine other podcasts you need in your life right now:
S-Town
Everyone's talking about S-Town right now. If you haven't listened to this yet –  grab your headphones and get plugged in. Created by the makers of This American Life and the highly addictive podcast Serial, S-Town (which stands for Shit-Town, a nickname which will become clearer as you listen) tells a story of murder, mysteries, mental illness and antique clocks within a small Alabama town. We don't want to provide any spoilers, but there's a big twist early on and you may find yourself devouring all seven episodes in one sitting (they're all available to download now). Described by The Guardian as 'touching, devastating and life-affirming', you may find yourself extending your commute for this one.
Desert Island Discs
Who doesn't have a soft spot for this national treasure? The programme has played host to a number of renowned 'castaways' (including David Beckham, Caitlin Moran, and Tom Hanks) as they choose the eight songs they would take with them to a desert island, in between the stories that are triggered by each track. No one nails an interview like Kirsty Young, who manages to create the ambience of a desert island without being afraid to show her feisty side for the hard personal questions. There's so many good ones, it's hard to know where to start – have a read of our round up of the best Desert Island Discs podcasts if you're struggling.
WTF with Marc Maron
The former comedian interviews celebrities, (including Barack Obama), from his LA garage, nicknamed 'The Cat Ranch', or hotel room. Funny and candid, Maron's set-up makes for some hilarious and revealing interviews. Former President Obama's is a must listen, discussing childhood, politics and race. Equally, Robin Williams' poignant interview from 2010 on his battle with depression and suicidal thoughts was reposted after Williams' death in 2014 and was accompanied by Maron's reflections on his time with Williams. His two-part interview with former friend Louis C.K on the breakdown of their friendship is also captivating in its candid nature.
Guys we F*cked
Corinne Fisher and Krystyna Hutchinson, two sassy comedians from New York sit down once a week to talk about a variety of sex related subjects such as sexual taboo's, domestic violence and (of course) 'Guys We Fucked'. Podcast highlights include a frank conversation with writer and producer Jon Ronson on porn, the girls' opinion of a Tinder date who lied about being a paraplegic, and a porn star on why she sleeps in a different room from her husband. Brash, funny and unapologetically female, this anti-slut shaming podcast is a go-to for female empowerment.
Death, Sex and Money
Radio reporter Anna Sale covers the big issues 'often left out of polite conversation' that affect us all . Episodes have covered infidelity, cancer, prostitution, and questioning faith. Sale's skill at storytelling and her ability to get people to open up makes for compelling listening. Episodes to look out for include a conversation with singer Bill Withers about how to be a man, the realities of cheating, Rashema Melson's story of going from homelessness to Georgetown University, and Jeff Daniels' deeply moving account of relapsing after 14 years of sobriety.
Ted Talks
A go-to for a quick pick-me-up, it's impossible to not feel inspired after listening to one of Ted Talks' guest speakers. Look out for Monica Lewinsky's talk on overcoming public humiliation, astronaut Chris Hadfield on what he learnt from going blind in space, and Sheryl Sandberg on the importance of female leadership.
The Inquiry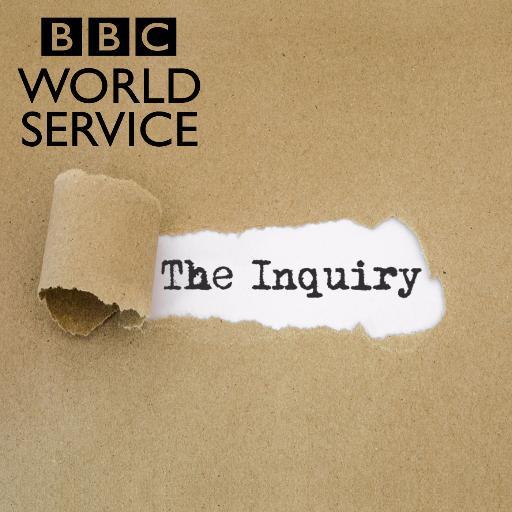 Created by the BBC World Service and focused on a different topic each week, this podcast brings various experts and witnesses together to delve into the pressing issues in the news, starting with the basics and expanding from there. Check out What's the Story of Aleppo?, Why Do US Cops Keep Killing Unarmed Black Men? and Is Donald Trump Good for Journalism? for some compelling and thought-provoking discussions.
Women of the hour

This chat show style podcast is hosted by Lena Dunham and features Emma Stone as an agony aunt. Need we say more? Her first episode on friendship is humorous, honest and heart-warming and sets a great tone for the rest of the series.
My Dad Wrote a Porno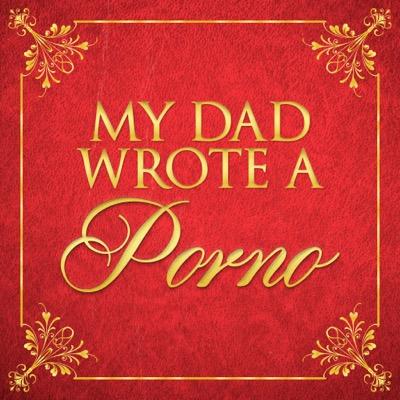 We can't resist giving a shout out to Jamie Morton's seriously funny and critically acclaimed My Dad Wrote a Porno. The hilarious podcast series follows Morton as he reads one chapter per week from 'Belinda Blinked' the erotic book series his dad has been writing in his garden shed. Accompanied by friends James Cooper and Marie Claire columnist Alice Levine. You'll be struggling to hide the tears (of laughter) from fellow commuters.