The Dos And Don'ts Of Temporary Tattoos: Yes, They're Back
Transfer tattoos are summer's must-have accessory and here's how to do it right...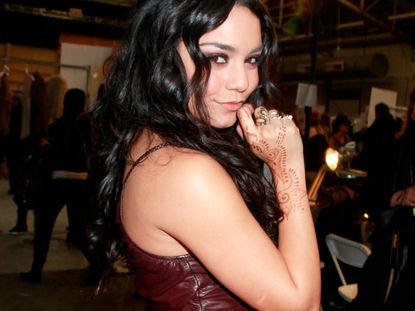 Transfer tattoos are summer's must-have accessory and here's how to do it right...
When someone mentions 'transfer tattoos' most of us immediately think of the tacky Chinese symbols we once had dotted all over our bodies as kids. Every beach in Europe looked like a bizarre skin epidemic had run rampant. The symptoms included multi-coloured markings and half peeled off blobs.
Things have moved on (thank God!) and, surprisingly, temporary tattoos can look really tasteful. Marie Claire's Junior Fashion Editor Lucia Debieux recently came back from Ibiza and was amazed at how great gold tattoos looked with a tan. Equally at numerous festivals this year, transfer tattoos seem to be the must-have accessory.
So, if you are planning to attempt the look, follow these dos and don'ts from Inkwear's Adam.
DO USE GOLD. It's very on-trend for summer and looks great with a tan.
DO MATCH WITH JEWELLERY. Gold bracelets against a gold tattoo look really flattering. You can't see where jewellery ends and skin begins.
DO CREATE YOU OWN. Take a really complicated design and cut it up. Cutting the petals off flowers and dotting them up your arms or feet looks really effective.
DO TRY CUSTOM-MADE. If you are thinking about permanent ink, transfer tattoos are a great way to test it out. Inkwear create your tattoo in 24 hours so you can test.
DON'T GO OLD SCHOOL. Chinese symbols may have been the craze in the 1990s but that's long gone. Go for a contemporary design or something personal.
DON'T APPLY TO JOINTS. Wrists, elbows, or knees are all areas to avoid. They won't last as long and crease easily.
DON'T APPLY OVER LOTIONS. Tattoos won't stick to skin that has fake tan or body lotion on. It's too slippery so always apply to clean skin.
Celebrity news, beauty, fashion advice, and fascinating features, delivered straight to your inbox!