Experts say these are the 7 biggest mistakes you can make whenever you get a spray tan—here's what to do instead
Get flawless results from your spray tan every single time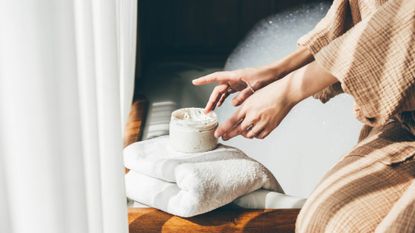 (Image credit: Getty Images)
Spray tans are ideal for those occasions when you want a truly flawless bronze glow, particularly during the winter months when the UK is largely cold and gloomy. Much like after applying one of the best fake tans, how you spend the rest of the day following an appointment is paramount to great results—which is where expert spray tan tips come in.
As Michaella Bolder, tanning expert and master facialist, puts it: "The first 4-8 hours are so crucial because this is the time that the tan really settles on the skin and begins to develop and adhere to the skin tone."
"The DHA—dihydroxyacetone, the active ingredient that develops to give colour on your skin—requires time to activate with the amino acids on the skin's surface," adds Jules Von Hep, spray tanner and founder of Isle of Paradise. "During this time, the DHA cannot interact with water as it breaks the reaction process, hence your tan artist telling you not to get wet or sweat." While formula development times vary, and your tanner will advise you on how long you should wait before showering, Von Hep notes that no reaction takes longer than 12 hours.
There are fundamental spray tan tips that most people are aware of, such as wearing loose clothing after your appointment and avoiding a sweaty gym or sauna session. But there are some lesser-known steps that you may previously have missed that can affect your tan's finish. Ahead, two expert tanners share some nuggets of wisdom that'll make all the difference to a spray tan's results.
1. Apply your usual skincare routine beforehand
You'd be forgiven for thinking that you want your skin to be free from absolutely everything pre-spray tan, but your morning skincare routine should be applied as normal. "Apply your full application of facial skincare ahead of tanning the face, cleanse, serum, moisturiser then apply tan," says Bolder. "Doing this will help prevent the tan from grabbing on to dry areas and pigmentation."
2. Moisturise all-over if you're nervous about colour
Spray tan newbies may be apprehensive about the intensity of the results. "If you've never had a spray tan with this particular artist and are nervous about [the results] being too dark, moisturise your body two hours before your appointment," Von Hep advises. "Use a shea butter-based moisturiser, ensuring it has [been] absorbed into the skin before your treatment. This will prevent the tan from developing too dark."
3. Shield your brows and hairline if they're light
"Apply a barrier cream such as Vaseline or petroleum [jelly] to blonde eyebrows and hairline ahead of a spray tan and wipe over with a baby wipe afterwards to remove this and excess tan," says Bolder. "It's also a good tip to use Vaseline on any areas of pigmentation to prevent any tan getting to the darker skin tone."
If you have bare nails, apply your Vaseline or some of your best lip balm to these, too. "This will stop the hair and nails from staining if the artist is using a spray tan with guide colour, the cosmetic colour in the tan that sits on top of the skin and washes away in the shower after the development time," Von Hep adds.
4. Don't wear perfume beforehand
Perfume will prevent your spray tan from adhering to the skin—if you feel you really need it, use hair perfume instead to get your fragrance fix. "Once the tan has developed, you can reapply fragrance to your skin after you've showered," Von Hep confirms.
5. Wear something that covers your elbows afterwards
"I recommend wearing 100% cotton or linen after your spray tan," says Von Hep. "Long-sleeved, loose cotton T-shirts are great because the inner elbow is covered, which prevents that paler diamond shape from happening after the tan has developed."
6. Mind your elastic
You probably already know to ditch your bra after a spray tan (and your tan artist will definitely tell you not to post-appointment). As Bolder puts it: "This will help to give the tan more time to settle and develop rather than running the risk of certain areas rubbing off or creating unwanted lines."
Wearing anything else elasticated will have a similar effect if it digs into the skin to any degree—but you can avoid this. "If you put socks on or a skirt with an elasticated waist, fold the top down so the elastic isn't directly pressing on the skin," Von Hep advises.
7. Gently exfoliate around day four
Moisturising is the key to helping a spray tan last, while we intuitively think of exfoliation as being key to removal. But Bolder actually recommends that you very, very gently exfoliate around the fourth day. "Around day four I advise lightly exfoliating your skin by buffing away any dead skin cells in the shower," she says. "This will help to stop the tan from going patchy and give you an even fade whilst keeping your skin looking glowing and healthy." In terms of shower products, she recommends using a gentle oil-free scrub or exfoliating mitt for this job.
Pre- and post-spray tan essentials
Celebrity news, beauty, fashion advice, and fascinating features, delivered straight to your inbox!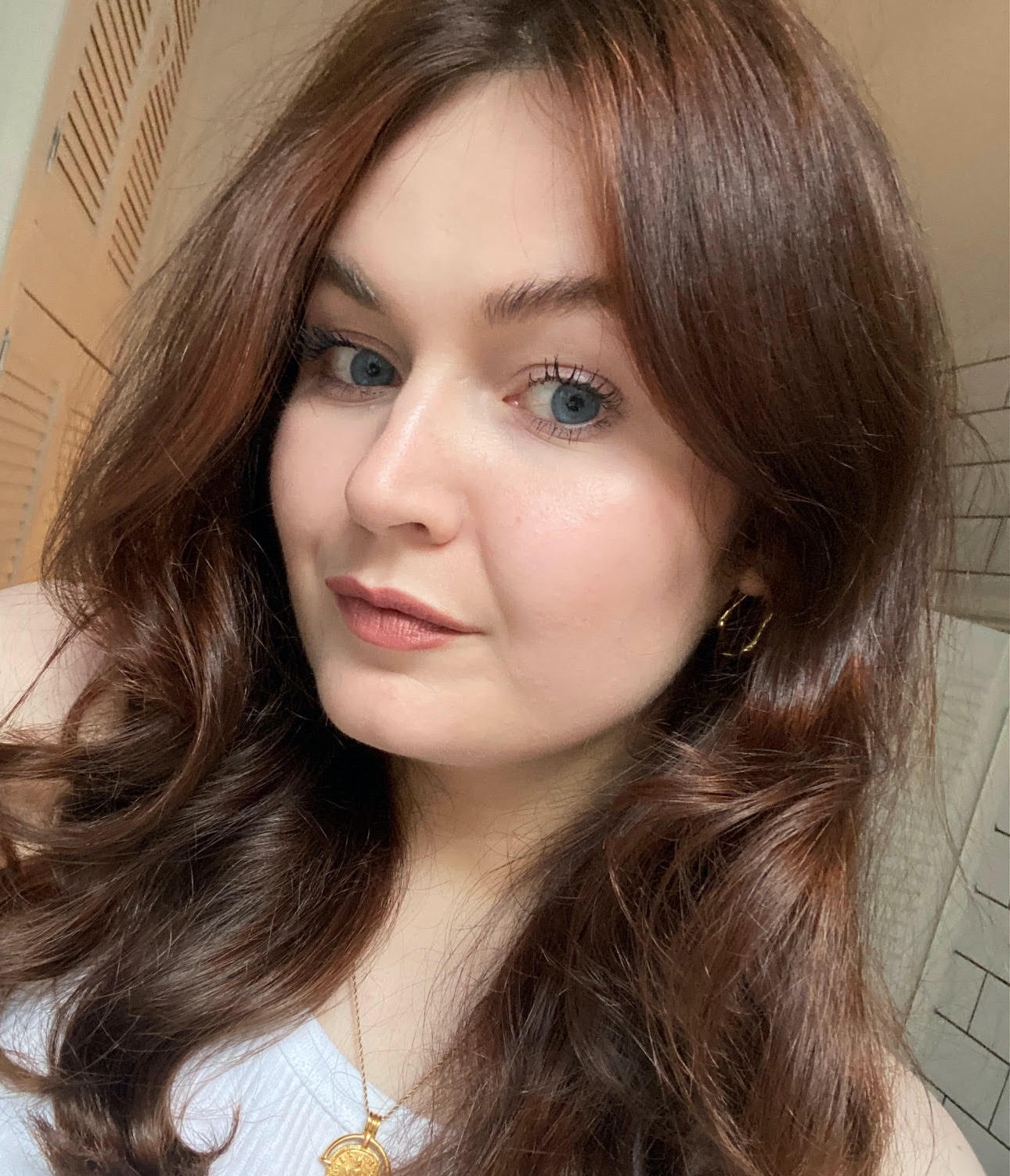 Lucy is a freelance beauty editor and contributor at Marie Claire, and has written for titles including Glamour, Refinery29, Popsugar, woman&home and more. She was previously Marie Claire's junior beauty editor. During her career, she's covered everything from backstage beauty at fashion week to interviews with famous faces like Drag Race royalty and Little Mix. As for her beauty ethos, she's a big advocate for not having to spend a fortune on beauty products to get good results, and when she's not got beauty on the brain you'll find her reading or hanging out with dogs.