As a cynical beauty editor, even I can't deny this collagen supplement has left my skin looking its glowing best
It's the only one I've ever seen results from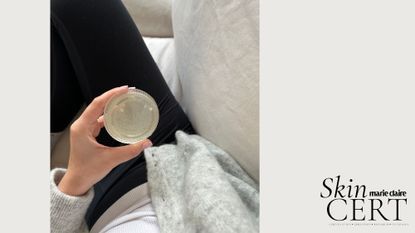 (Image credit: Shannon Lawlor)
I'd like to start this review by making something very clear: I have spent my entire career convinced that collagen supplements and collagen drinks don't work in the way they promise to. I'm a beauty editor who takes her job of debunking outlandish marketing claims very seriously—and some collagen drinks (and other skin supplements) really take outlandish claims to the extreme.
I've done years of journalistic research into whether or not collagen drinks positively impact the appearance of skin, hair and nails in the same way as say the best cleanser or best hair mask might—and my results have largely been inconclusive. While some experts and formulators say that taking collagen supplements can leave skin healthier, more plump and glowing, and hair and nails stronger and healthier, others say there's little chance collagen supplements ever make it through the body's digestive system.
There is one particular brand of collagen drink that has, however, appealed to me somewhat. Vida Glow is an Australian ingestible beauty brand that specialises in marine collagen. In fact, it's the number one marine collagen brand globally. Its chic packaging and genuinely impressive clinical trial results have meant its a brand that has been on my radar for some years now.
The thing about Vida Glow is that I've encountered a bunch of skincare experts who tell me it's a brand they can actually get behind—and it's the formula that sets it apart. Throughout my collagen research, I have found there is one thing most experts can agree on, and that's that no two collagen drinks are made equal. I'd say that the majority of experts I've spoken to over the years are willing to admit that certain collagen drink brands are sure to work better than others. Why? It all comes down to the formula and at what stage the collagen is absorbed by the body—and Vida Glow's appears to tick all the right boxes.
Ever the collagen sceptic, I decided that I was never truly going to understand the hype around collagen drinks unless I gave one a go for myself—and Vida Glow Natural Marine Collagen seemed like the best place to start. But because I don't embark on anything in the realm of supplements lightly, I first had a conversation with ingestible beauty expert and Founder of Vida Glow, Anna Lahey, to really understand what I was putting into my body.
What is collagen and why do we need to supplement it?
"Collagen is a protein that our bodies naturally produce, it acts as a building block, giving our skin, hair and nails their structure, elasticity and firmness. The rate our bodies produce collagen starts to gradually decline form around the age of 25. This is when we start to see the early signs of ageing, for example, fine lines," says Lahey.
It's also worth noting here that collagen doesn't just form the make up of our skin, but of our entire body—including muscle, tissue, organs and bones. And this is a big source of my scepticism when it comes to collagen drinks. There is no way, currently, of knowing whether or not the collagen we are supplementing our body with is even being used by the skin, hair or nails. There is every chance that, if it is making it into our bloodstream in a way our bodies deem usable, it's being utilised by other body parts.
What is marine hydrolyzed collagen?
You'll see some collagen brands referring to their collagen as 'hydrolyzed'—this is a good thing and something to keep an eye out for. Essentially, it means the collagen protein is broken down into a smaller size. "Marine collagen is a supplement derived from the skin of fish. We use the skin that would otherwise be discarded as watse by the food industry. The skin is put through a process called hydrolyzation, which transforms it into collagen peptides. The smaller the collagen peptide, the easier it is for your body to absorb. Higher absorption means it's more effective in replenishing and restoring collagen to a deeper layer of hair skin and nails, which is when you start to see significant results," reveals Lahey.
What are the different types of collagen supplement?
You'll see various version of collagen, mostly bovine (from cattle), porcine (from pigs) and marine (from fish). It's needless to say, therefore, that collagen supplements typically aren't suitable for vegans or vegetarians unless stated on the packet.
The differences between these forms of collagen make a difference to the efficacy of the product. Lahey explains, "Studies have noticed that marine-based collagen can be absorbed 1.5X more efficiently than other forms of collagen. The key difference that sets marine collagen apart from bovine or porcine collagen is the size of the peptide. Once hydrolyzed, marine collagen peptides are much smaller, meaning the bioavailability is higher."
How does a marine collagen drink work?
Well, depending upon the quality of the collagen and the formula, it works differently. Experts will explain that it is extremely difficult for a collagen drink to make it through the digestive system without being considered 'waste'—if you know what I'm saying. (One of my go-to doctors once described collagen drinks as 'a good way to have an expensive poo', and I'll never forget it.)
However, with hydrolyzed marine collagen, such as the one Vida Glow uses, the digestive system barely gets a look in—the collagen is absorbed before it even gets to the main digestive track. "Once ingested, marine collagen is absorbed and distributed into the blood stream via blood vessels to the deeper layer of the skin, called the dermis. Once it reaches the collagen matrix, it stimulates fibroblast proliferation, generating the production of fresh collagen. When you ingest hydrolyzed collagen peptides, you're increasing the pool of specific amino acids that are needed by cells in the body to produce collagen," says Lahey.
Are collagen drinks bad for the planet?
There isn't really a straightforward answer to this one. In theory, yes collagen drinks are bad for the planet in the sense that every unnecessary beauty product is bad for the planet. Having said that, collagen drinks get a particularly bad rap for their use of animal products. Lahey, however, is very keen to highlight that Vida Glow is aware of this issue.
"We source our collagen responsibly from open water farms in Europe. These marine eco-systems are monitored to strict European standards, ensuring purity, as well as minimal environmental impact. We use a range of specific fish species to complete the complex amino acid profile necessary to deliver clinical results from collagen supplmentation. The fish we use is supplied for human consumption and meets our stringent quality demands, as well as those of the food and hospitality industries. We source under the strict sustainability standards of Global GAP, The Aquaculture Stewardship Council and Best Aquaculture Practices. These internationally recognised agencies establish stringent guidelines to ensure our suppliers are environmentally and socially responsible," she says.
Unlike other collagen brands, Vida Glow aren't destroying marine wildlife for the sake of collagen—they're utilising waste from the food industry.
So, does Vida Glow Collagen actually work?
I have spent many years speaking with Lahey about my feelings towards collagen. Every time we get together to discuss the latest Vida Glow launch, our conversation inevitably ends up focusing on collagen. And despite her relaying a whole bunch of impressive information, I'm a stubborn thing, and nothing she can say will convince me that a collagen drink can make my skin look better.
"Clinical trials of our marine-based collagen show long-term skin benefits with daily use, after 8-12 weeks of consistent supplementation, our marine collagen is proven to increase skin firmness and elasticity, and reduce the appearance of fine lines and wrinkles," she says.
And after years of these conversations, one day she simply said to me, "Shannon, the only way you're going to understand is if you try it yourself. But you need to drink it every single day for 2-3 months."
So I did. Here's how I got on...
Vida Glow Collagen Drink Review
As you can probably tell from the above, it took a look to get me to a place where I was willing to commit to a full collagen trial—but I did it. I committed to two full months of regular Vida Glow Marine Collagen supplementation. And truthfully? My skin looks better than ever. I'm annoyed about this. Not just because it proves me wrong, but because it looks good enough that I actually want to continue taking it.
Before we get into the nitty gritty of the results, I want to talk about how I found the actual drink. Take it from me: only opt for the unflavoured, 'original' option if you plan on adding it to your coffee or morning smoothie (although Lahey says results are best when just mixed with water)—it takes like sea water.
If you're not familiar with the taste of collagen drinks, beware that Vida Glow does still have that sea-like taste, even some of the flavoured options have a little tang. Personally, I found that Pineapple and Mango were the tastiest options. They're fruity but do have a suspect aftertaste that reminds me (just a little) of sea water. It's definitely the nicest tasting collagen drink I've encountered and is far from disgusting—in fact, it's very palatable.
Finding a palatable collagen drink is absolutely key to its success. If it doesn't taste good, you probably won't feel incentivised to drink it every day—which is something you do have to do if you want to see results. I drank one glass of the Mango flavour every morning for one month, and then switched to the Pineapple flavour for month number two. By making the drink part of my morning routine, I didn't find myself forgetting it on any day. It slotted into my daily routine with ease.
The sachets themselves are easy to use—just mix the flavoured sachet contents with a glass of water and drink. Personally, I found you get better results in taste if you add the water to the powder, instead of the other way around.
It's worth noting here that the sachets are wasteful. They are convenient in that they can be popped into your handbag and had on the go, but the aluminium sachets are non-recyclable. I have seen on the Vida Glow website that this is an issue for them, and that they are currently looking for more sustainable options that don't forgo the quality of the product.
After two months, I can safely say that I can see a different in my skin. It looks plump, glowing and healthy in a way I don't think it has before. Are the differences dramatic? Of course not. After all, no supplement alone is going to change the appearance of your skin that noticeably. I have seen a difference though in my radiance, and I don't think it can be denied. When my fiancé floated the notion of the results being 'placebo', I wasn't that bothered. Personally, I don't think it is a placebo situation, and even if it is, I'm still left happier with the appearance of my skin—so it would still be a placebo I'd buy into.
Will I be consuming a Vida Glow a day for entire year? Probably not—my skin doesn't really need it right now and I'm very mindful of the amount of waste I product as a beauty editor. However, if my beauty routine was more minimal and my footprint wasn't quite so wasteful, I would absolutely consider it.
Shop Vida Glow Natural Marine Collagen
Celebrity news, beauty, fashion advice, and fascinating features, delivered straight to your inbox!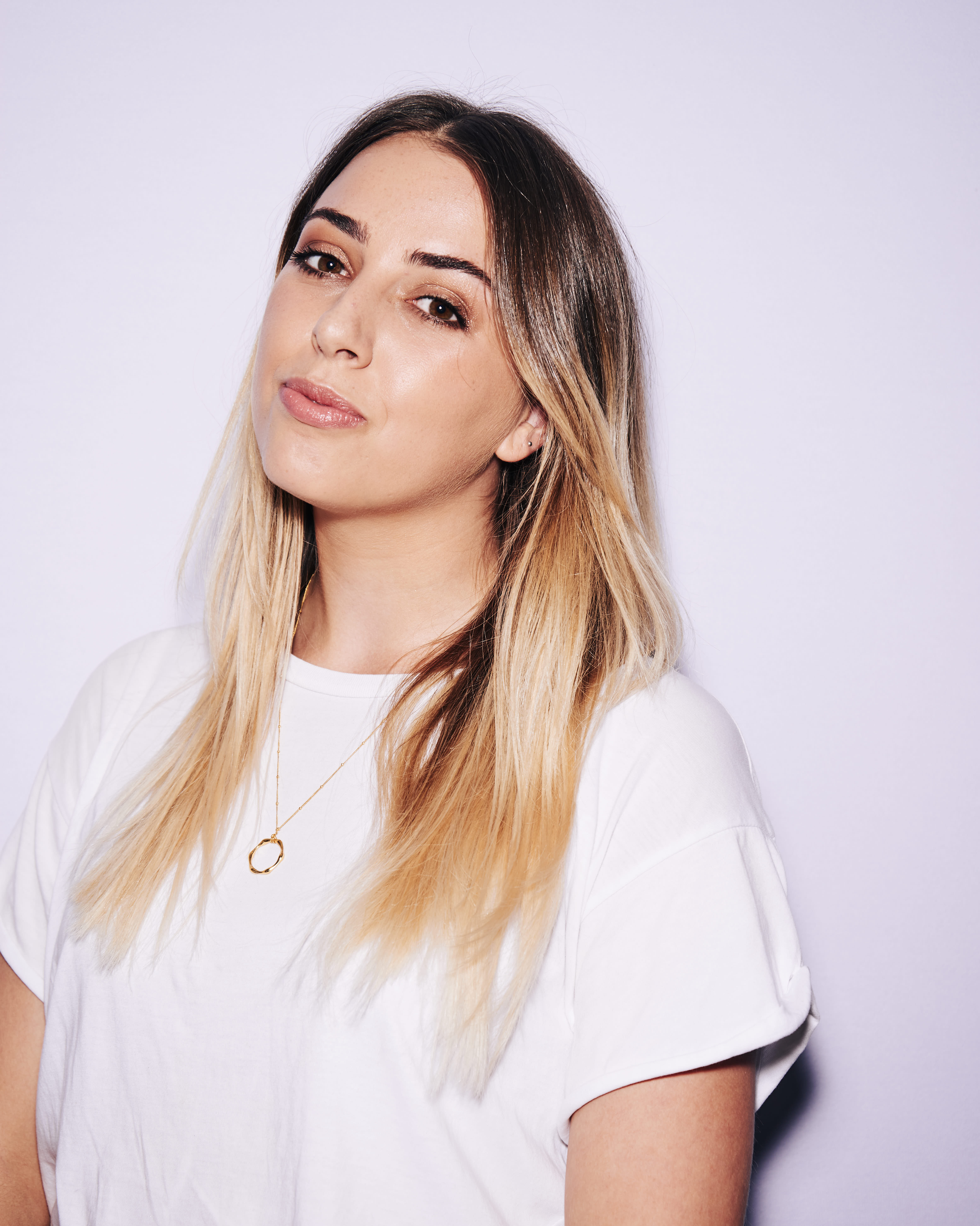 Shannon Lawlor is the Executive Beauty Editor at Marie Claire. With nearly a decade of experience working for some of the beauty industry's most esteemed titles, including Who What Wear, Glamour UK, Stylist and Refinery29, Shannon's aim is to make the conversation around beauty as open, relatable and honest as possible. As a self-confessed lazy girl, Shannon has an affinity for hard-working perfumes, fool-proof make-up products and does-it-all skincare.