I used an LED mask every night for a fortnight—here's what happened to my skin
A beauty editor tries *that* CurrentBody LED mask seen in Emily In Paris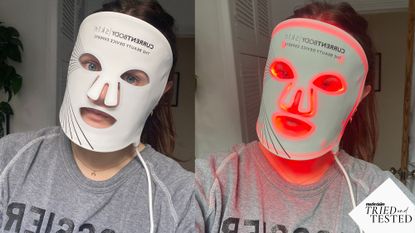 (Image credit: Future)
LED masks seem to be everywhere at the moment, even featuring in the most recent seasons of Emily In Paris and Sex Education. But pop culture aside, these tools have been loved by many an A-lister for a long time. Kate Moss uses a spenny four-figure version, Victoria Beckham is a long-term fan of Dennis Gross's, while Halle Berry and Kate Hudson have both turned to the CurrentBody LED Mask before major red carpet events.
Claims vary from brand to brand, but these tools usually promise to improve skin texture, tone and clarity, and even reduce fine lines and wrinkles—so it's easy to see why their popularity is soaring. But considering that the best LED face masks often come with considerable price tags, it's understandable to question if they're really... worth it.
Being a beauty editor, I'm no stranger to testing out the best skincare tools as part of my job. But while I've had a couple of in-salon LED skin treatments before (and loved the results) I've never actually tried one of the many devices available for at-home use. I was intrigued to see if using one would truly make a difference to my skin, so I committed to using CurrentBody's tool (the very one that's in Emily In Paris) every night for just over a fortnight to find out for myself. Here's how my skin, and I, got on with it.
The CurrentBody LED Mask comes in a handy storage bag, and once you've charged it up and completed the sensitivity test the day before, you're ready to go. Design-wise it's flat and kind of sits "over" your face, rather than being a rigid piece of kit. It secures at the back of your head with a velcro strap, which is really simple to do. I'd personally have liked the ear straps to have been smaller to allow for a more secure fit, but it's not at all uncomfortable to wear.
The mask switches on via a remote control that's attached via a cable. There are little goggles included in case you find the LED lights—of which there are 132, alongside Pillow Technology™ that diffuses the light across the skin—too bright, but I personally didn't feel I needed them. Most days I wore the mask in the evening on a freshly-cleansed face before applying the rest of my skincare routine.
Now, I've never used another at-home device before, so I can't compare this one to other tools, nor am I suggesting that a £300 skin gadget is an absolute must-have. But for those who have been debating investing, I did genuinely notice a difference in my skin after my initial two-week trial of the CurrentBody LED Mask.
Firstly, I get the mother of all painful, inflamed chin spots around the time of my period, but within the first few days of using this mask these were visibly more reduced and it happened quickly. After just over a week, I noticed that some of the redness in my skin had lessened, and after a fortnight it felt a little firmer. On a practical level, I also like that the treatment time is just 10 minutes; this made it easy to factor into my evening routine while I wound down before bed, and I found the light had a kind of calming effect.
The difference was admittedly subtle, but I feel like I'd see more noticeable progress after a month of consistent use—the tool is clinically proven to reduce wrinkles in four weeks, so I'll be keeping an eye on my forehead when I reach that milestone—but thanks to the short session time I'll easily be able to keep up with regular use.
Celebrity news, beauty, fashion advice, and fascinating features, delivered straight to your inbox!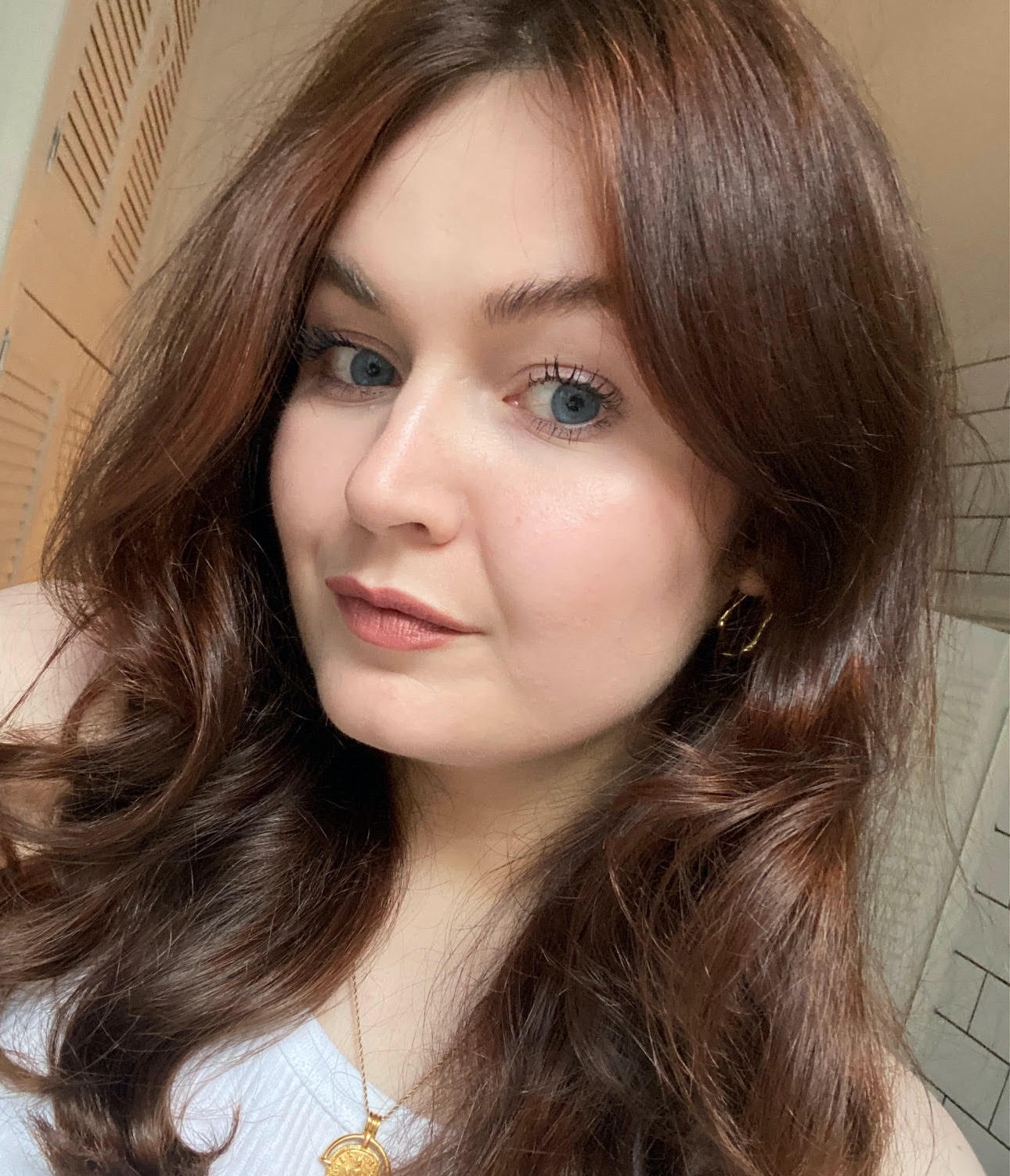 Lucy is a freelance beauty editor and contributor at Marie Claire, and has written for titles including Glamour, Refinery29, Popsugar, woman&home and more. She was previously Marie Claire's junior beauty editor. During her career, she's covered everything from backstage beauty at fashion week to interviews with famous faces like Drag Race royalty and Little Mix. As for her beauty ethos, she's a big advocate for not having to spend a fortune on beauty products to get good results, and when she's not got beauty on the brain you'll find her reading or hanging out with dogs.