I'm a beauty editor who just had a baby and I'm making my return to retinol with this affordable and effective night cream
Taking it one day at a time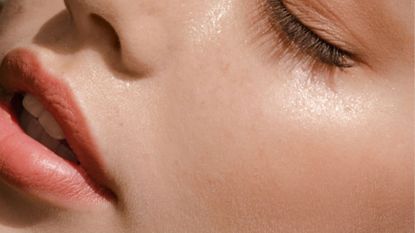 (Image credit: Getty Images)
OK, I didn't just have a baby. I'm not writing this from the delivery room. My youngest turns one this week. But like every expectant mother, as soon as I saw the positive result on the pregnancy test I made some changes to my skincare routine. The thing with pregnancy skincare is that it's not as dramatically different from the norm as you might expect. I experienced some hormonal acne, which meant I had to use some additional products to treat that. But the biggest thing that had to change was that I stopped using retinol. I gave it up for the entire pregnancy and for just under a year afterwards. I'm now ready to pick it up again and have chosen the Olay Regenerist Retinol24 Night Face Moisturiser, which alongside being one the best night creams I've ever used, is also a really gentle introductory retinoid product. Perfect for my return to vitamin A use.
Before I found out I was pregnant I was using a potent form of vitamin A in Medik8 Crystal Retinal 6, which is formulated with 0.06% encapsulated retinaldehyde. As you might know, retinol products can cause sensitivity and dermatologists always recommended that if you're new to them, or restarting your journey after pregnancy, you should start slow. Dr Maryam Zamani says, "Start with a low concentration 2-3 times a week and gently increase slowly with a night cream. It's always best to start slowly to diminish potential side effects and build a tolerance."
And so that's exactly what I did. Having reviewed the Olay Regenerist Retinol 24 Night Face Moisturiser in the past, I knew that it would be the ideal product to help me slowly build up my tolerance.
When I first tested the Olay Regenerist Retinol 24 Night Face Moisturiser a couple of years ago, I really rated it as a night cream. There were so many positives about it. I loved that it's relatively affordable at £38. (And I'll let you in on a little secret: it's almost always on sale at various retailers.) Second of all, I would wake up to skin that looked and felt nourished and perky. And thirdly, whilst fine lines weren't at the time my primary concern, (you can bet that they are now as I've hit my mid-thirties with two very small people in tow) I did notice that where I did have early signs of ageing skin continued use seemed to blur them.
When I decided that it was time to reintroduce retinol into my routine this was the product that I thought of straight away. I liked the idea of starting with a cream - what drew me in was the creamy formulation, as opposed to a serum of low concentration which to me felt more active. And it's also powered by Retinyl Propionate, a synthetic derivative of vitamin A, which is known to be mild.
However, whilst Dr Zamani notes that when it's applied topically, it can help promote collagen production and reduce the appearance of fine lines lines and wrinkles, and improve skin texture, encapsulated Retinol is superior. "[It] has all the benefits of Retinol, it is quicker to convert to Retinoic Acid then Retinyl Palmitate and will be more effective."
I am now well over two months of using the product, I started slow as recommended, and am now using it every single night. I have really noticed a change to my skin. Even on the days when I wake up really tired, my skin doesn't show it. There's a renewed bounce and the slight lines around my temples and across my forehead have definitely improved.
I can feel myself starting to think about products that perhaps do a little more with a high potency, but not just yet. I think I'll give it a little longer. And because it's so gentle, I also think that when I do I will continue to use this on the days when I'm not using the other products.
Celebrity news, beauty, fashion advice, and fascinating features, delivered straight to your inbox!
Katie Thomas is the Senior Beauty Editor at Marie Claire UK. With over 10 years of experience on women's luxury lifestyle titles, she covers everything from the best beauty looks from the red carpet and stand out trends from the catwalk, to colonic irrigation and to the best mascaras on the market. She started her career on fashion desks across the industry - from The Telegraph to Brides - but found her calling in the Tatler beauty department. From there she moved to Instyle, before joining the Marie Claire digital team in 2018. She's made it her own personal mission to find the best concealer in the world to cover her tenacious dark circles. She's obsessed with skincare that makes her skin bouncy and glowy, low-maintenance hair that doesn't require brushing and a cracking good manicure. Oh and she wears more jewellery than the Queen.