This foundation is basically natural-looking glow in a bottle, and these 3 beauty editors agree
Courtesy of one of the best foundation brands of all time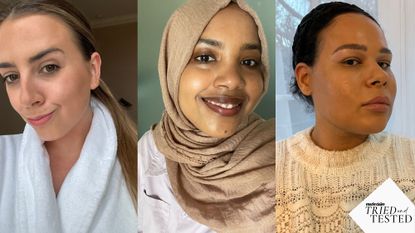 (Image credit: Shannon Lawlor/Zeynab Mohamed/Amerley Ollennu )
When it comes to discussion around the best foundations, chances are Nars Light Reflecting Foundation will come up in conversation somehow. In fact, a number of Nars foundations will likely be named. Why? Because Nars just gets it when it comes to foundation formulas. Whether it's tinted moisturisers or full-coverage foundations, bases for oily skin or bases for dry skin—Nars has got an option for you.
The brand's latest foundation launch, however, is one of particular note. When it launched last year, Nars Light Reflecting Foundation was talk of the beauty town. Its subtle glow and skin-blurring effect seemed to leave everyone who tried it wholeheartedly impressed. But what's so special about it?
Well, for starters it's jam-packed with skincare ingredients, making it a sort of serum-foundation hybrid. Nars founder and creative director, François Nars says, "When we started working on Light Reflecting Foundation, I wanted to create a formula that looks like make-up but acts like skincare. Ultimately, beautiful make-up begins with beautiful skin. Light Reflecting Foundation is a unique and innovative blend of makeup and skincare. In fact, 70% of the formula are skincare ingredients. It makes your skin look lit from within."
"'I love that Light Reflecting Foundation has a very gentle formula—most of the ingredients are naturally derived, which makes it suitable for daily use on most skin types, including sensitive skin. It protects and soothes the skin, helping it to stay moisturised. It's light and breathable—it keeps your skin looking refreshed. Yet, it provides enough coverage to make the skin tone look even, by blurring the appearance of blemishes and imperfections," he adds.
The way it lends itself to almost effortless application also appeals to those who like to take a no-fuss approach to their make-up routine. "My mother always used fingers when applying foundation, which I took after her. The warmth of fingers helps to blend it effortlessly and evenly and to create a more transparent complexion. My philosophy is the same as when I began my career. It was influenced by my mother who wore very little foundation, and as I started creating beauty looks, I carried this vision of her with me. It was this approach of allowing the skin to shine through and reflect light, as my mother always did, that really set me apart from other make-up artists at that time," says Nars.
But what is it that makes this foundation so great and is it really suitable for everybody? Well, to answer the question once and for all, I enlisted the help of two fellow beauty editors. We all tested Nars Light Reflecting Foundation thoroughly and put the product through it's paces—here are our honest reviews.
Zeynab Mohamed, Freelance Beauty Journalist
Before
After
The Verdict
"In an ideal world, I want my foundation to give me coverage, even skin tone and boost glow—without it looking like I'm wearing foundation. Nars Light Reflecting Foundation is one of the foundations that has come very close to that and definitely lives up to the hype.
"It feels incredibly lightweight and melts into the skin, leaving you with natural-looking, dewy skin but with some coverage. I like it for everyday wear—it doesn't feel like it's too much, nor look like it's too much.
"The thin consistency means that you can build it up, depending on how much coverage you want. One pump was perfect for a super-light and skin-like finish for me.
"On most days, I applied with my fingers for that really natural sort of finish, however for days I needed or wanted more coverage, I went in with a buffing brush for a more concealed, smoother look. The colour range is great, and I found it a straightforward process selecting a colour match online.
"In conclusion, this is definitely a formula I'll continue to use and I appreciate that it has added skincare benefits, get it where you can. I quite like the traditional Nars foundation packaging, glass bottle, not the best for travel but comes with a handy pump."
Shannon Lawlor, Acting Senior Beauty Editor at Marie Claire UK
Before
After
The Verdict
"My skin is definitely combination. I have relatively dry skin around my eyes and on my jaw, whereas the rest of my face is oily enough that I'm convinced you could fry an egg on it when the sun is out. This foundation is sort of perfect for me. It's not wet and greasy feeling like so many other glow-boosting foundations out there. In fact, I find it comparatively matte. But the glow is still very much there. It's almost candle-lit, rather than extraterrestrial and shimmering.
"Truth be told, I'm not much of a full-coverage foundation lover, and this stuff definitely sits in the proper foundation camp. Therefore, I'd still only reach for this for an evening out or during times when I want my base to pack some every coverage.
"I've always struggled a bit to find my perfect foundation match with Nars—and this was definitely a shade too dark for my pale, post-winter skin. I love just how diverse the brand's offering is, but finding my shade online isn't as easy as I'd hoped it might be. However, a bit of sheering out made it workable—and I'll definitely be holding onto this slightly warmer shade for the summer months.
"The thing I love most about Nars Light Reflecting Foundation? It actually dried down on my combination skin. The main reason I avoid foundation in general is because I hate that it rubs off onto everything it touches—but this wasn't half as bad as most others I've come across. It kind of sets on the face in a way that long-lasting formulas should, without settling into fine lines or creases. I'm sold."
Before
After
The Verdict
"I was incredibly excited to try this foundation, not only because it promises to instantly blur and smooth textured skin, but because it's packed full of skincare ingredients that strengthen the skin barrier and protect the skin from ageing blue light.
"The range consists of 36 shades and with warm, cool, neutral, peach and golden undertones Nars has covered all the bases. But deciphering which shade would suit me best using the images online wasn't easy and my skin tone didn't look anything like the recommendation their colour match software provided. Unfortunately, I ended up getting it totally wrong. Thankfully for testing purposes I was able to buff the foundation down my neck and into my hairline, and ears, so I looked like I had a tan. Next time I'd definitely go into a store to find my perfect match.
"But as far as this medium coverage foundation goes, I loved the way it glided over my skin with ease, then dried down and hugged it tight staying put all day long. I was also impressed by how well it concealed redness, and pigmentation, and how buildable it was too – no pilling here.
"As the name suggests this light as a feather foundation has a luminous finish, and as someone with combination skin, large pores and a smattering of acne scars I felt as though this base's light reflecting capabilities shone a major spotlight on my textured skin. Topped with a light dusting of powder however, my skin looked smoother and still had a hint of healthy luminosity. In the right shade I'd happily wear this every day."
Celebrity news, beauty, fashion advice, and fascinating features, delivered straight to your inbox!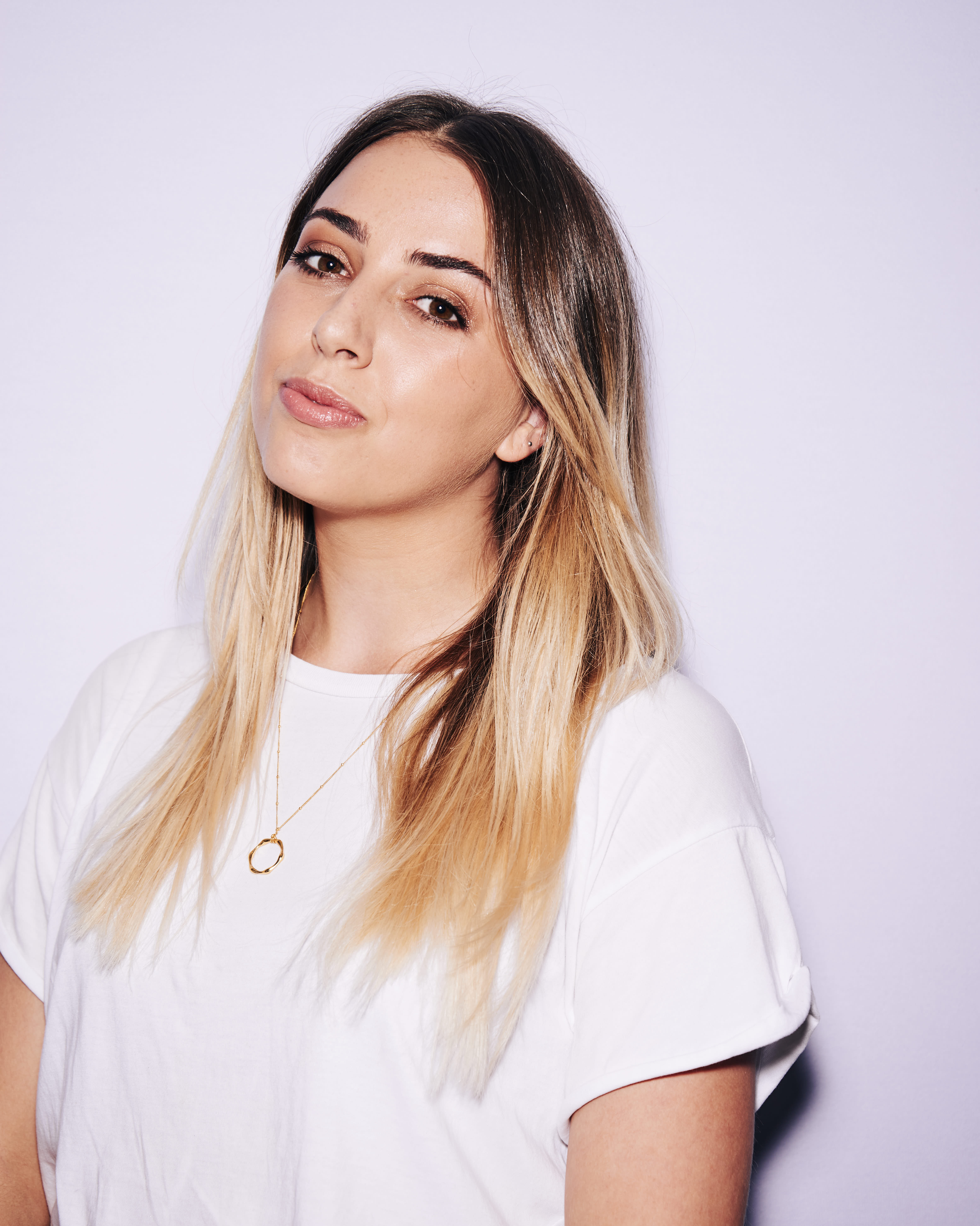 Shannon Lawlor is the Executive Beauty Editor at Marie Claire. With nearly a decade of experience working for some of the beauty industry's most esteemed titles, including Who What Wear, Glamour UK, Stylist and Refinery29, Shannon's aim is to make the conversation around beauty as open, relatable and honest as possible. As a self-confessed lazy girl, Shannon has an affinity for hard-working perfumes, fool-proof make-up products and does-it-all skincare.
With contributions from