'Latte make-up' is the no-fuss summer make-up trend the internet is loving right now
It's as easy as making your morning coffee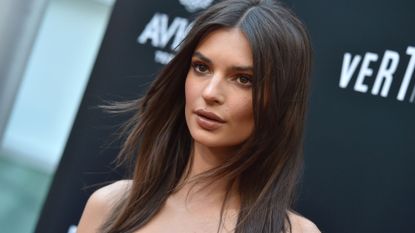 (Image credit: Getty Images)
Do your make-up at the same time as sipping your coffee? Then latte make-up needs to be on your radar. As low fuss as popping a biodegradable pod in the coffee machine, latte make-up is the trend everyone seems to be obsessed with this summer.
When the seasons change, so do our make-up tastes. Come summer, a facial sunscreen is essential, and it usually means ditching the full-coverage foundation for a lightweight tinted moisturiser. The latte make-up look is all about keeping everything light, bronzed and sunshine-ready.
The best bit? Latte make-up is so low-fuss you can recreate the trend before you finish your cup of coffee—and you probably have most of what you need to achieve it already in your make-up bag.
What is latte make-up?
Latte make-up is the make-up trend right now, according to, well, everybody on the internet. When you first see the look, you'll probably think it doesn't look too different from the sort of bronzed looks we've seen in summers previous—but we can tell you it's far less effort.
Why the name latte? It's all about cocoa and caramel tones, but unlike other looks of years gone by, the look is creamier, meaning you can say goodbye to complex shimmer and messy glitters.
It mimics the low-maintenance aspect of this year's milky nails trend, with pared-back, glowing skin being the basis of the look.
The main focus of the look are warm, caramel tones. Take your go-to bronzerall over the cheeks, the eyes and, basically, the rest of the face too.
How to recreate the latte make-up look
I needed to recreate this make-up look as soon as I saw it. And it really is as low-fuss and straightforward as it seems.
Step one: Get the skin glowing
First up, skin. It's primarily light and glowy, like most summer make-up styles. But if you are a full-coverage girlie like me, you can still do a full-face routine and use a highlighted bronzer to get the look.
You may want to opt for a shade darker than you usually would to go. Use a concealer for the under eye and any blemishes—and don't forget your SPF.
Hourglass Veiil Hydrating Skin Tint
Want Hailey Bieber's latte look? This is the exact skin tint she uses in one of her recent get ready with me videos—latte edition.
Step 2: Make the eyes pop
The eyes are everything in this look. Prep eyes with a primer if you want it to last all day, then get your go-to bronze eyeshadow palette out. Sweep a brown shade all over the eye, then if you'd like, use your little finger to add a pop of shimmer in the corner.
Top tip: Use you contour shade in the crease of your eye for added depth and dimension.
Charlotte Tilbury The Golden Goddess Palette
You can't go wrong with this palette. It has every shade you need to achieve the latte make-up look. You've got the champagne shade for the inner corner, the perfect golden bronze and darker options, too.
Step three: Get bronzed
You may already have guessed by now that bronzer is a pretty important part of this make-up look. Opt for a cool shade for your contour—below your cheekbones and in the crease of your eye. Then sweep a warm tone all over the the high points of the face.
Top tip: Start with a small amount on your brush and build on it. It's a lot easier than over-bronzing and trying to blend out.
Tom Ford Shade & Illuminate Contour Duo
When Hailey Bieber showed us her latte make-up look, this is the contour she used. I don't know if it will give me Bieber-level cheekbones, but I do know I'm adding it to bag to try it.
Step four: Add the finishing touches
As mentioned above, this look needs very little blush, but might benefit from highlight if you fancy it. You cannot forget the glossy lip, which completes the look to perfection.
When I think of a glossy lip, this is the first product that comes to mind. There is a reason it seems like everyone has this in their handbag right now—it's really, really good.
Celebrity news, beauty, fashion advice, and fascinating features, delivered straight to your inbox!
Dionne Brighton is a writer at Marie Claire UK, specialising in all things shopping, beauty and fashion. Born and raised in North London, she studied Literature at the University of East Anglia before taking the leap into journalism. These days, you can find her testing out the latest TikTok beauty trends or finding out what the next full Moon means.