How to get thicker eyebrows in a few easy steps
Let your brows achieve their "full" potential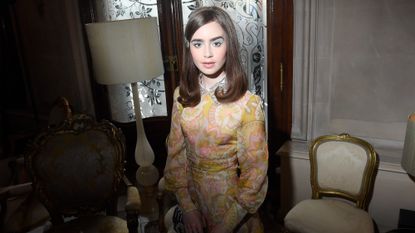 Let your brows achieve their "full" potential
Our obsession with full and fluffy brows isn't going anywhere any time soon, and we're forever questioning how to get thicker eyebrows.
From Zendaya to Cara Delevingne and Lily Collins, Hollywood has well and truly ousted the over-plucked eyebrow trend of the '90s, and frankly, we're relieved to see the back of it. But just how do you achieve full, face-framing brows when you don't have a professional make-up artist on standby? Lucky for you, we have a few tricks of the trade-up our sleeves at Marie Claire.
Keep scrolling for the failsafe methods you need to get thicker eyebrows and make the most of your arches.
Brow treatments to thicken eyebrows
It may not be the cheapest method on this list, but getting a professional to create thicker eyebrows guarantees the full-looking results you're after. The two most popular treatments for full, fluffy brows are microblading and brow lamination.
While microblading involves filling in your brows with strokes of semi-permanent make-up, brow lamination straightens and coats your existing hairs to create a fuller look using your natural brows.
You can find out more about both processes, from how much it costs to before and after pictures, in our microblading and brow lamination guides.
How to get thicker eyebrows with Vaseline
Does Vaseline actually help your eyebrows to grow, or is it an old wives' tale?
In order for your natural brows to grow, you need an environment that promotes hair growth, and so the surrounding skin should be well-nourished. So Vaseline can definitely do the trick.
The beauty cabinet staple is known to create a sealing barrier, but as an occlusive it can also lock in moisture and support your skin's natural recovery process. So while there's no conclusive evidence as to whether Vaseline actually helps your brows to grow thicker, it's definitely worth a shot.
In fact, Marilyn Monroe was a big fan of using the cult product in her skincare routine, and rumour has it that she ended up with quite long facial hair, suggesting it helps encourage growth.
How to get thicker eyebrows with oil
Much like the aforementioned Vaseline, oil may also encourage growth by creating a barrier that locks in moisture. But it's also thought to increase circulation while stimulating your cellular metabolism – which, you guessed it, promotes hair growth.
Any oil can be used, so try olive oil, coconut oil for skin, jojoba oil, even castor oil. Simply apply the good stuff to your brows before you go to bed and let it get to work while you sleep.
Get thicker eyebrows with an eyebrow growth serum
If you want to get really clinical, apply a brow growth serum daily. Elizabeth Arden's Prevage Lash and Brow Enhancing Serum contains an exclusive triple peptide complex, boosted by vitamins, botanicals and hair conditioners, to support your hair's natural renewal cycle. Within a couple of weeks you should notice a difference in the amount and strength of your brow hairs.
A less expensive option is RapidBrow Enhancing Serum, which contains fortifying proteins, stimulating peptides and nourishing ingredients designed to help condition, restore and repair the appearance of your eyebrows in 60 days. In our experience though, results are noticeable far sooner than that.
Get thicker eyebrows by chucking out the tweezers
As well as treating your brows, hold fire when it comes to the tweezers. There's grooming and then there's plucking your brows within an inch of their lives – which is not the look you're after.
Whether you're a tweezer user, waxer or threader, reconsider the strength of light you use when you're grooming your brows. According to experts, brows are best tended to in soft dull lighting – too much light encourages you to over-pluck.
How to fill in eyebrows with make-up
Firstly, outline with a sharp eyebrow pencil, like Benefit's Precisely My Brow, by drawing a line underneath your brow. Using the same pencil, fill in any sparse areas with small hair-like flicks.
Then, use an angled brush and a similar colour pressed powder to define the shape of your brows. Try to not fill in the inside corners of your brows too much, or make the end points too harsh – if this has happened, you can soften sharp-looking corners using a clean, dense eye make-up brush or a cotton bud.
When you're done, brush through your brows with a spoolie to pick up any excess product and soften any lines to create a more natural look. You can add definition by blending a small amount of concealer under your arch above the brow bone.
Read our guide to the best eyebrow make-up for more of the best guys for the job.
How to grow eyebrows out
Our brows grow in a three to four month cycle, so try parting ways with your trusty tweezers for at least 12 weeks. It'll feel weird at first, and you'll definitely be tempted to pluck, but resist!
Groom them daily with a spoolie to encourage them to grow in the right direction. Then, after you've passed the magical 12 weeks mark, tweeze any hairs that are nowhere near your brow line. But leave any that are close to that area alone – even if you think you'll pull them out later. Your brow hairs should then start to come in strong around the four month mark.
Rapidbrow Eyebrow Enhancing Serum, £37 | Boots
This is the best brow growth serum we've ever tried. Keratin and polypeptides support brow growth for stronger, longer arches. You'll notice a difference a difference within a couple of months.
Rubis Classic Slanted Tweezer, £21.50 | Cult Beauty
A good, strong pair of tweezers is an absolute must in your brow regime. Invest in this classic pair for precise tweezing; this brand's are so good they're used to make Rolex watches.
Chanel LE GEL SOURCILS Longwear Eyebrow Gel, £28 | Selfridges
Apply LE GEL SOURCILS to your brows, brushing upward to groom them. Using the tip of the brush to precisely intensify target areas.
Esteé Lauder, Featherlight Brow Enhancer, £24
Precision-tip marker's like this one from Esteé Lauder's Featherlight Brow Enhancer enchance the natural beauty of your brows. With ultra-fine strokes helping you to fill in sparse areas, contour your arch or add definition. Sponsored.
So Eco Duo Brow Brush, £6 | Lookfantastic
Groom your brows regularly with a spoolie – So Eco's brushes aren't just affordable, but a good brand for the environment too.
Bobbi Brown Brow Shaper & Hair Touch Up, £20 | Lookfantastic
This everyday brow grooming product not only makes your arches look great, but contains wheat germ protein to help strengthen and encourage growth.
Glossier Boy Brow – £14 | Glossier
Giving you catwalk-ready brows in just a few quick strokes, Boy Brow really is one of the best eyebrow gels in the biz. Formulated with oleic acid, lecithin, and soluble collagen, it also conditions and moisturises brows while keeping them in place all day – so you'll have even better brows in the long-run.
Illamasqua, Eye Brow Cake, £18.50
With over 121 five-star reviews Illamasqua's Eye Brow Cake is a firm favourite of Beauty Editor's and customers alike. Use yours to shape, define and frame your eyes whether in your natural hue or a bolder, more playful shade. Our Editor's recommend using it dry to create a soft definition or mixing with water for a sharper finish. Sponsored.
Marc Jacobs Beauty Brow Wow Duo Brow Powder Pencil and Tinted Gel – £24 | Harvey Nichols
This double-sided pencil and gel hybrid is perfect for those who have gaps from over-plucking. With a thin pencil to help you draw on subtle hairs in areas that require more shape on one side, and a pigmented gel with serious staying power on the other, we reckon this Marc Jacobs Beauty hero is the ultimate multitasker.
Kiki Health Organic Coconut Oil – £13.95 | Cult Beauty
Not only does it create a barrier that locks in moisture, oil may also encourage brow growth by increasing circulation and stimulating your cellular metabolism. This Kiki Health pick is 100% pure and unrefined, and can be used on everything from your brows and lashes to your lunch.
Celebrity news, beauty, fashion advice, and fascinating features, delivered straight to your inbox!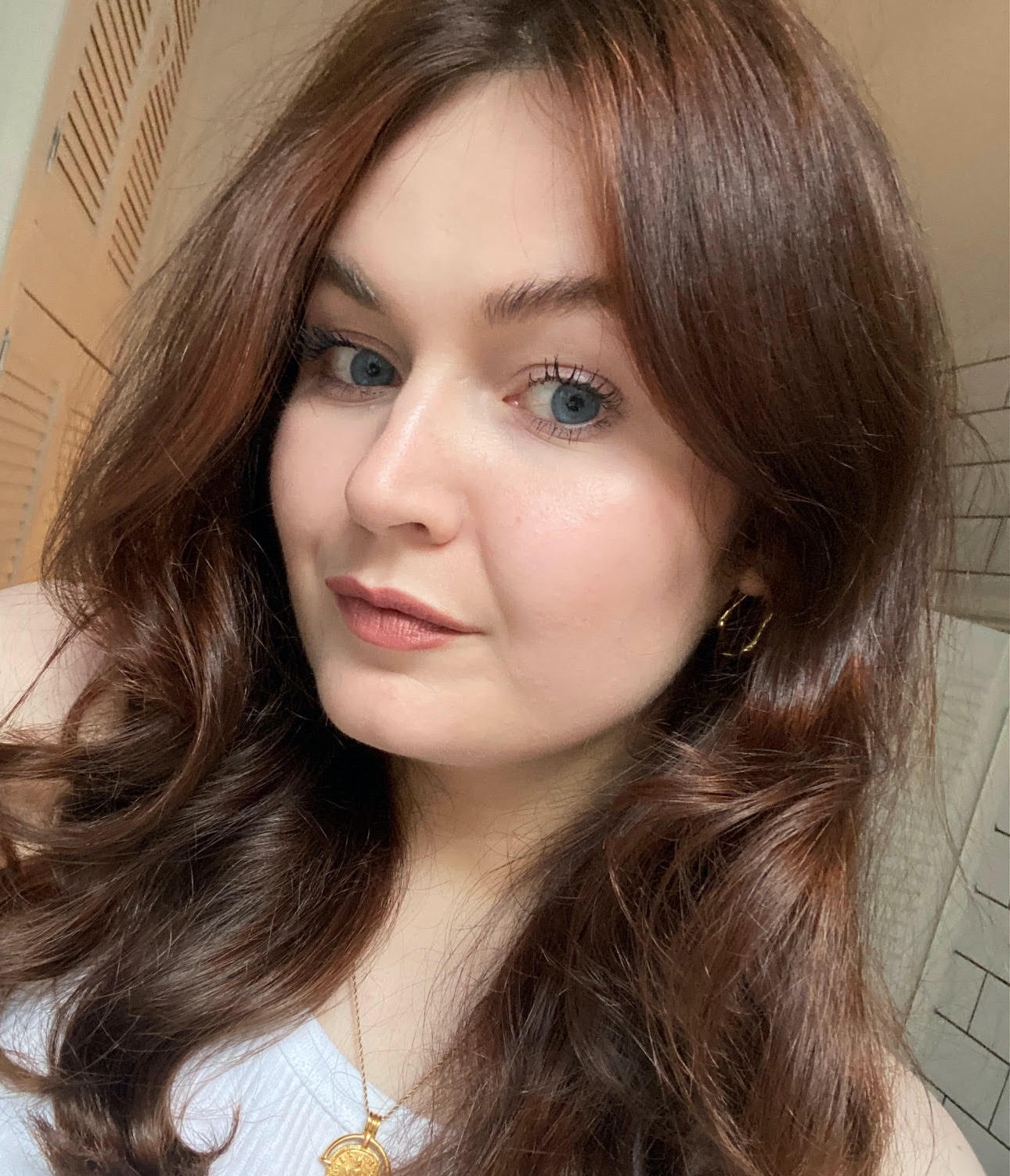 Lucy is a freelance beauty editor and contributor at Marie Claire, and has written for titles including Glamour, Refinery29, Popsugar, woman&home and more. She was previously Marie Claire's junior beauty editor. During her career, she's covered everything from backstage beauty at fashion week to interviews with famous faces like Drag Race royalty and Little Mix. As for her beauty ethos, she's a big advocate for not having to spend a fortune on beauty products to get good results, and when she's not got beauty on the brain you'll find her reading or hanging out with dogs.