Long vs short: Which look suits these celebrities best?
The short and long of it all...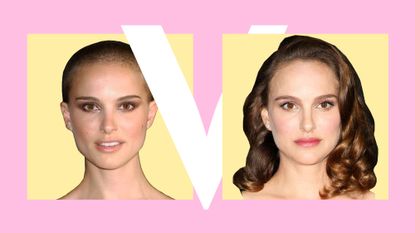 The short and long of it all...
It's a never ending struggle. Long hair vs short hair. Just as you grow your hair to the length you've been aiming towards for years, everyone goes and gets this year's hottest haircut, the LOB. Naturally, you follow suit. For the first few weeks, it's like a new love. You can't stop smiling, you switch up the style every day and vow you'll never have long hair again. Then, a few months later, you're sitting on the sofa, pulling at your short hair willing it to grow itself Rapunzel style. (We recommend finding your perfect hair serum to help sort it out).
Thing is, cutting off your hair can be completely life-changing. Sure, a few of us have been scarred by visits to the hair salon, which can make taking the plunge that much more difficult. But, with the right stylist and inspiration, you'll walk out with a smile on your face. Plus, you'll be opening yourself up to a whole lot of new hairstyles, because there are just as many short hairstyles as there are hairstyles for long hair.
But, if you find yourself constantly lusting after Kate Middleton's hair or dream about having hair as long as J.Lo, then it's time to step away from the scissors and let your hair grow. Because mermaid hair is always within reach, you just need to know how to make your hair grow faster. But remember, there's a list of problematic things to consider when you have long hair. Like eating soup or battling with sticky lipgloss. If you have long hair, you'll know why.
Still can't decide whether you want long hair or short hair? You need to scroll through these celebrity hairstyles and get inspired. From Beyonce's cute textured LOB to Kristen Stewart's infamous brunette Bella hair, there's motivation for everyone. You just need to look in all the right places...
Celebrity news, beauty, fashion advice, and fascinating features, delivered straight to your inbox!