The majority of violence against women occurs in close relationships, but most victims of abuse still stay silent about their experiences. A new campaign aims to change this by highlighting the red flags to look out for – and empowering women to speak out. Here, we talk to three survivors…
WORDS: KATE HOLLOWOOD
Sabina Nessa. Sarah Everard. Ashling Murphy. The horrific murders of women by strangers brought people out onto the streets and put violence against women at the top of the news agenda. Yet the scale of violence against women in intimate relationships rarely makes headlines.
Gender-based violence is a global human-rights issue. According to the World Health Organisation, almost one-third (27%) of the world's women aged between 15-49 who have been in a relationship report they have been subjected to some form of physical and/or sexual violence at the hands of their partner.
Indeed, in the US, UK and France, one woman is killed by a current or ex-partner every three days, with men and non-binary people also experiencing intimate partner violence (IPV). The children of women in abusive relationships are also at risk.
The pandemic has only intensified the problem, with incidents spiking over the past two years, particularly in those aged between 16 and 24. Police in England and Wales recorded nearly 1.5 million domestic abuse-related incidents and crimes  in the year ending March, 2021 – a 6% increase (and nearly 80,000 cases) on the previous year. Yet, with just 1 in 5 women thought to officially report domestic abuse, the number of incidents is likely to be far higher. For most women, the stigma of being a 'victim' of domestic abuse, fear of not being believed and the fact that the most dangerous time for a woman is when she decides to leave, keeps most women silent about their experiences.
'It's not always easy for women and girls to understand that they are being abused. Central to our work is educating people on healthy relationships'
That's why raising awareness about the issue is key. Evidence shows that if women are able to spot warning signs, such as jealousy, control or isolation early, and can detect when a relationship is turning abusive, it may be easier for them to seek help and leave.
A new global campaign by YSL Beauty in partnership with domestic abuse charity Women's Aid has been launched to help educate women on the 9 signs of abuse. Through partnerships with nonprofit organisations, 'Abuse is Not Love' aims to highlight the early indicators of Intimate Partner Violence to two million people by 2030.
In the UK, the brand is partnering with domestic abuse charity Women's Aid to raise awareness of the 'red flags'. When we think of abuse in relationships, acts of physical or sexual violence might be the first things that spring to mind, but as the campaign's 9 Signs of Abuse messaging illustrates, domstic abuse encompasses a range of behaviours. For example, an abuser might blackmail you if you refuse to do something, humiliate you by putting you down, or ignore you when they are angry.
Speaking to Marie Claire, Women's Aid's CEO Farah Nazeer says: 'It's not always easy for women and girls to understand that they are being abused. Central to our work is educating people on healthy relationships, how to spot red flags of abuse, and where to go for support.
YSL Beauty's campaign about the 9 Signs of Abuse is key to creating awareness and showing what an unhealthy relationship looks like. We all have a responsibility to call out sexism, misogyny and gender-based violence when it affects us, our friends, family and colleagues.'
In an exclusive for Marie Claire, we spoke to three Women's Aid Ambassadors and Supporters leading the campaign who shared their own experiences.
Fitness influencer, personal trainer, author, founder of @givemestrengthapp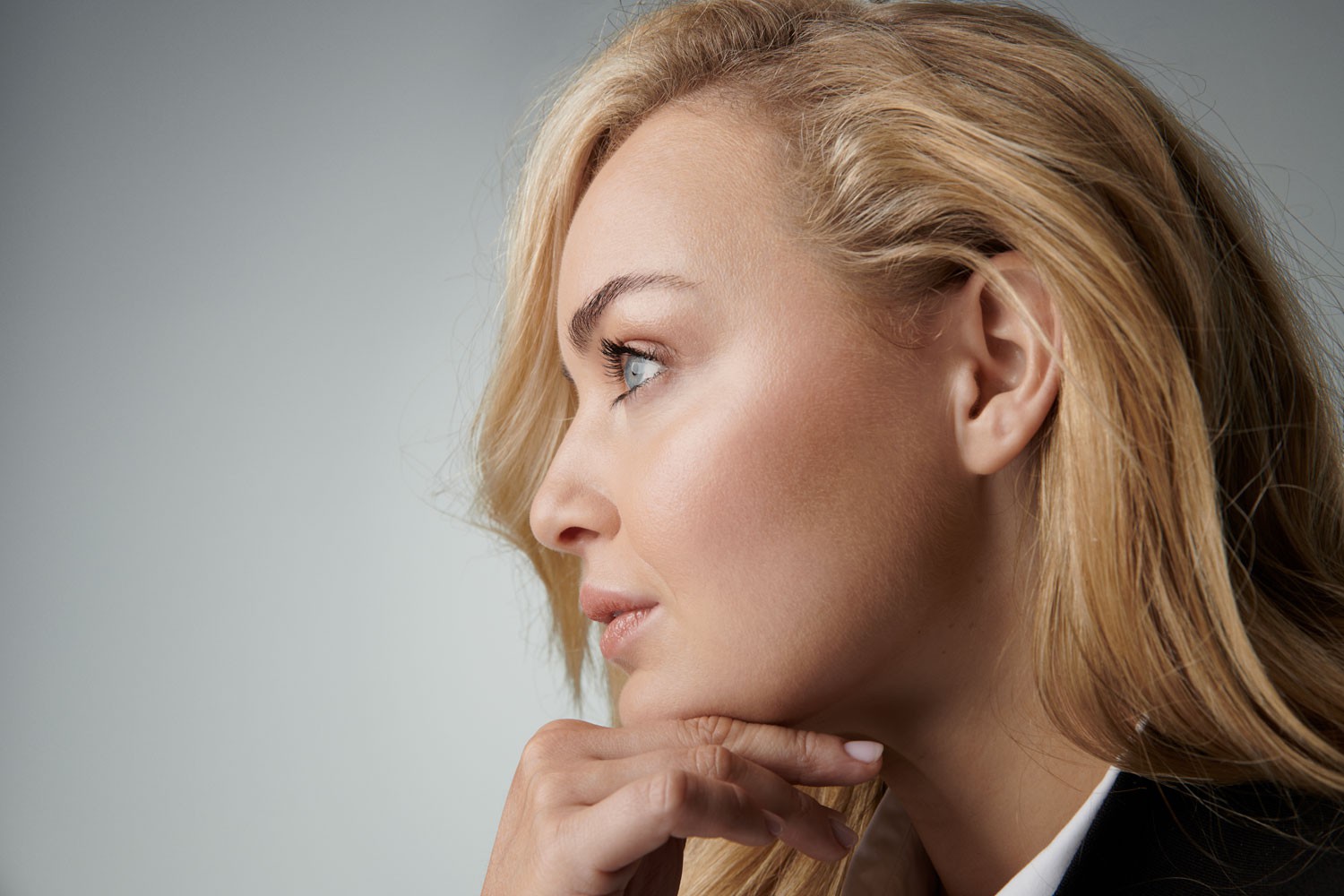 Alice Liveing WEARS Beauty: Nu Tone Corrector; Touche Éclat Le Teint Foundation; All Hours Concealer; Nu Lip & Cheek Balmy Tint; Satin Crush Eyeshadow; Lash Clash Mascara, all YSL Beauty. Fashion: shirt, Boss by Hugo Boss; blazer, Esaú Yori; stockings, Wolford; shoes, Sophia Webster
'Like many 16 year olds, I was desperate to be in a relationship and have a boyfriend. This guy seemed great at the start. I was showered with love and thought he was so in love with me – that's often a way that they can get control of you. But the relationship very quickly became abusive, both physically and emotionally.
'When he first started getting jealous, I thought it was a sign of how much he loved me. People often don't think of jealousy as a sign of abuse, but it's a slippery slope and can become the gateway to other, more controlling behaviours.
'Over the course of a year, things got progressively worse. He was very insecure and controlling of everything that I did: who I spoke to, where I went, who I was out with, everything. He would monitor my Facebook, text messages and who I was calling. He needed to know where I was all the time.
'Once, when I had wanted to leave, he sat on the edge of a railway bridge and said he was going to kill himself. I'm an empath at heart. I was incredibly traumatised by the whole experience. It's about the mind games with an abuser – you want to leave but they draw you back in.
'If you accept certain partners or behaviours when you're young, it's more likely you'll repeat that pattern as you get older'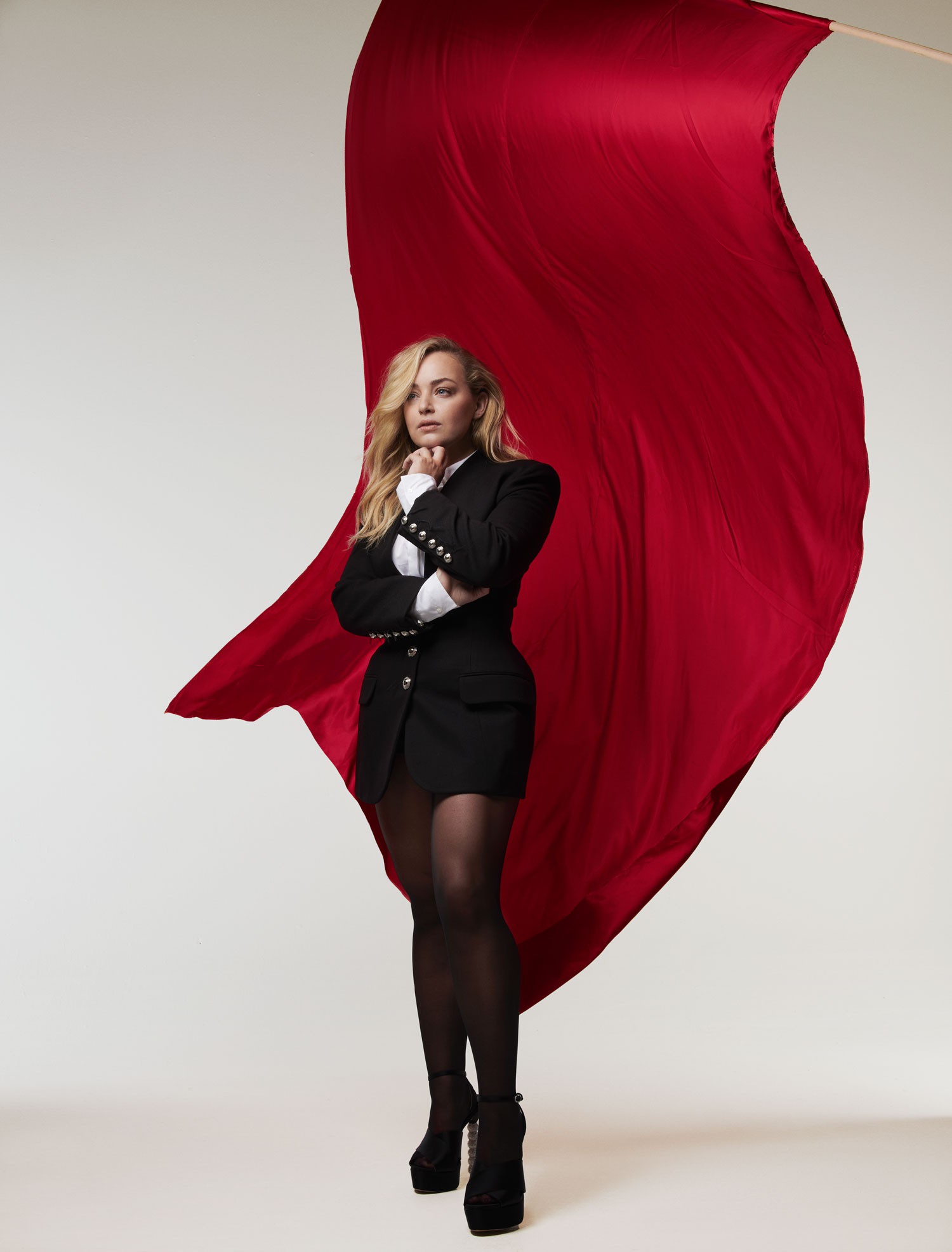 'It took a long time for me to recognise that it wasn't right and I needed to get out of it. Then, when I tried to leave, things got bad – he could see that he'd lost control.
'I am a smart girl, I knew it was wrong, but I didn't know how to get out of it. You are trapped. You are terrified of them, because they will make threats. I was scared for myself, my friends and my family – he would threaten my whole network.
'One day, he turned up at my school in the middle of the day and physically attacked me in front of my friends. That's when it ended.
'It sounds awful, but I was grateful that it happened in a public place, because so many abusive relationships only happen behind closed doors. It can be hard to prove the abuse has happened, especially to a jury in court. It becomes one person's word against another.
'I was fortunate that I was able to get a conviction and impose a restraining order. It was a horrific and very scarring experience though, and I'm grateful that I've been able to work through it.
'Although abusive relationships can happen at any age, your first relationships are formative. If you accept certain partners or behaviours when you're young, it's more likely you'll repeat that pattern as you get older. And if you've been hurt, it's easy to think you don't deserve any better.
'That is why it's so important to target young people with information on what a good relationship looks like and start them out on a healthier path.
'Thanks to movements like #MeToo and the growth of social media we're living in a time when more people are able to recognise red flags in relationships and question behaviours that were once deemed completely normal.
'This campaign encourages women to ask questions. After all, it's much more empowering to encourage people to question [a situation] for themselves. If there's one thing that I know about abusive relationships, it's that going in and telling someone that their partner is abusive and they need to leave is the worst thing you can do. For a lot of people, that will push them further away. You've got to remember that abusers are very manipulative. Often they will be telling you that your family or your friends are the real problem.
'If you're worried that someone you know might be in an unhealthy relationship, you have to lead with compassion and curiosity. Let them know that they can talk to you anytime – it gives them the opportunity to come to you if or when they are ready.'
Media personality and influencer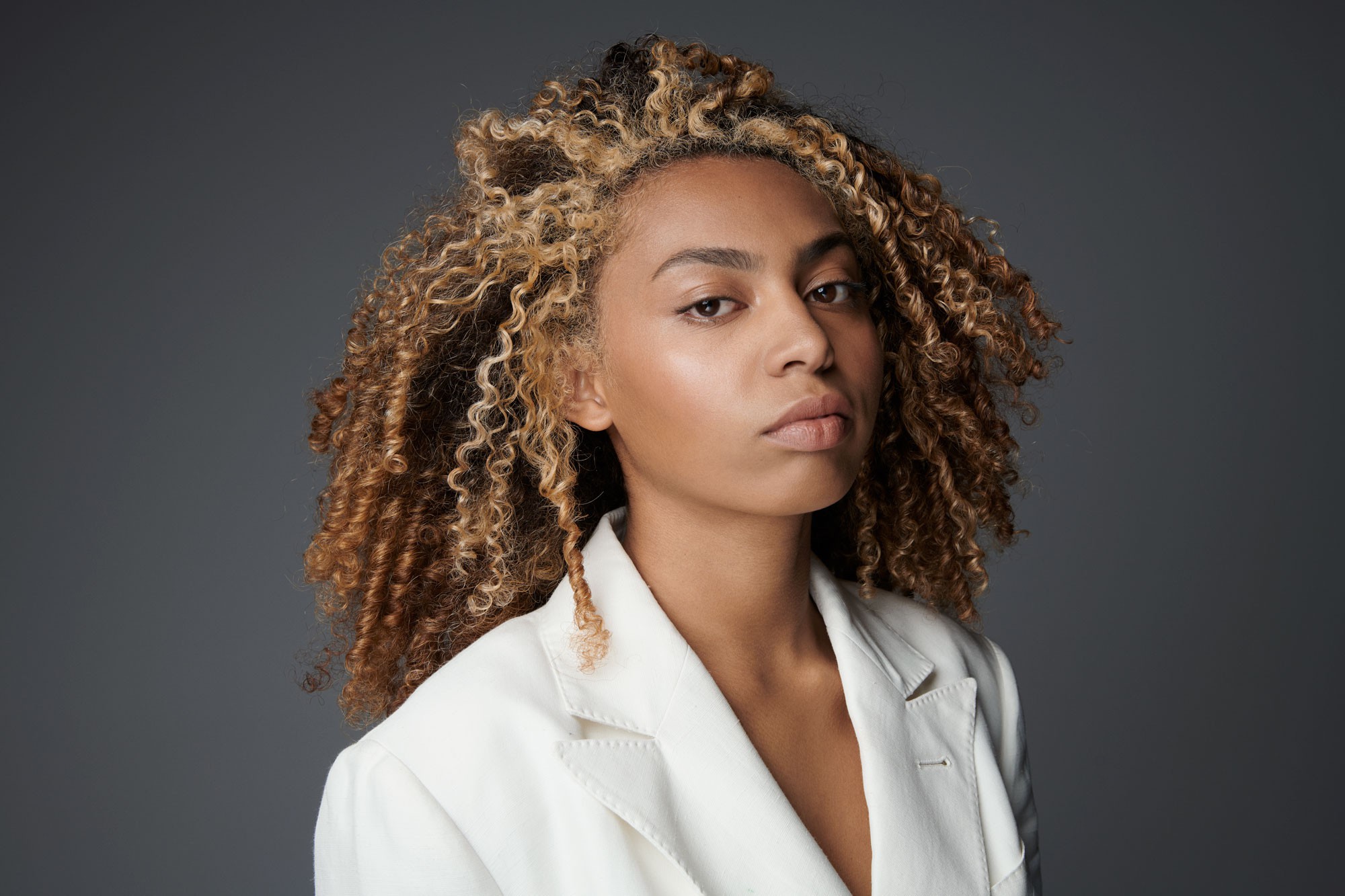 Phoenix Brown wears Beauty: Touche Éclat Blur Primer; Nu Bare Look Tint; Touche Éclat Illuminating Pen; All Hours Setting Powder; Dessin Des Lèvres Lip Liner; Couture Brow, all YSL Beauty. Fashion: blazer, Tommy Hilfiger; trousers, COS
'All of YSL Beauty's 9 Signs of Abuse feel familiar to me. For 10 years, over the period I was in high school, I was in a toxic and abusive household. It began after my mother married my stepdad when I was 8 years old. It was a deeply unhealthy relationship.
'There was a lot of manipulation. He'd say our home was a safe space, when it wasn't. It was only when I went to friends' houses or spent time around their families, that I realised how abusive the environment was in my own home.
'I felt like I didn't have a support system. It was hard for my mum to be there for me because of what she was going through in her relationship. So, during puberty, I would go to my friends for support for the things you'd normally go straight to your mum for.
'Abuse changes you. Beforehand I was an open person. I had many friends, but when the abuse started happening, I felt myself sinking into a hole. You don't want to tell anyone because it's embarrassing. You don't want to have friends over. In my mind, people didn't want to talk about that kind of stuff; it just wasn't normal.
'People often don't understand that there's a fine line between love and overprotective love, and the latter can cross into emotional abuse'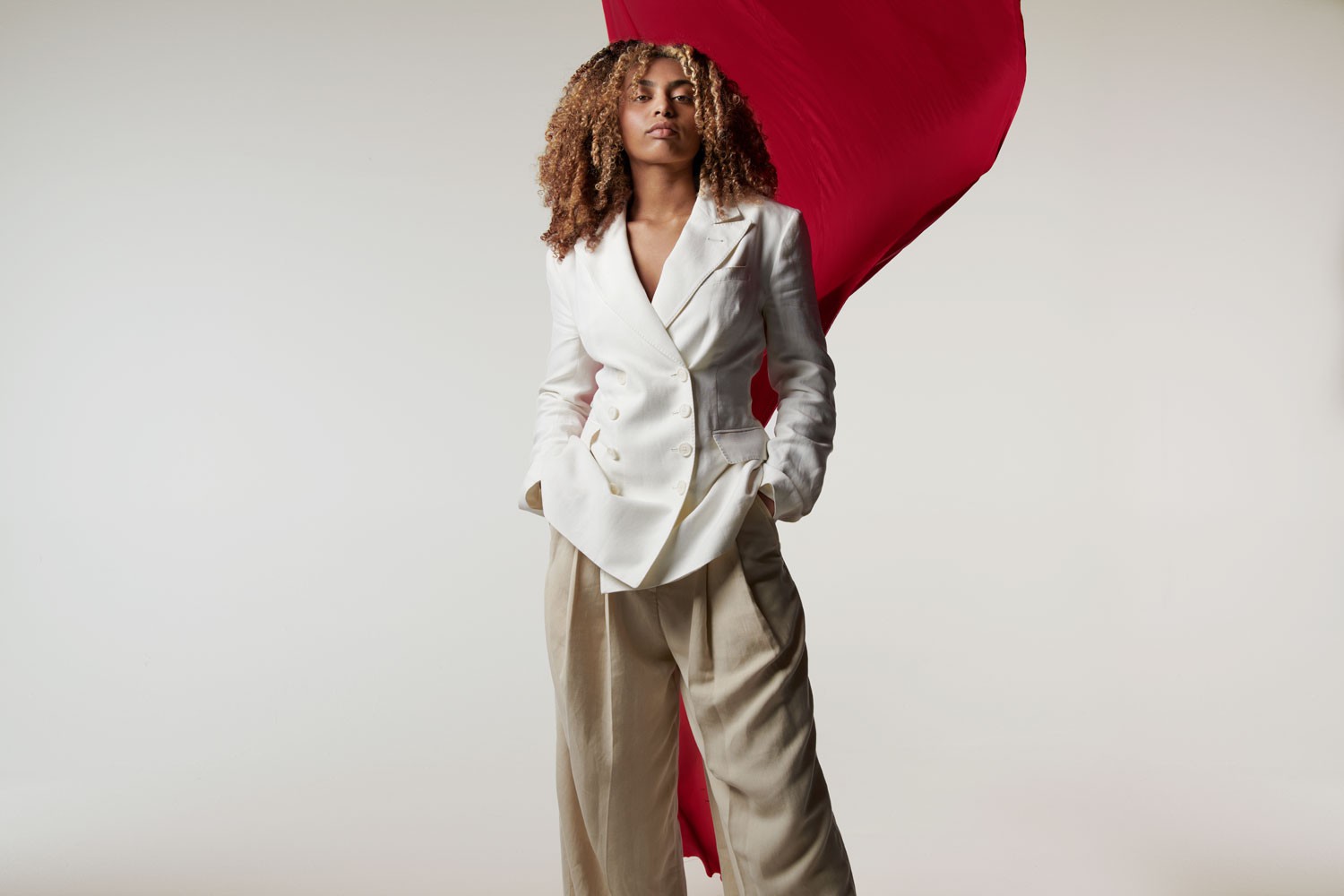 'I kept it a secret. Eventually I didn't want to tell people other things about myself in case they caught on; I found myself being more and more careful.
'It doesn't surprise me that a lot of younger women experience Intimate Partner Violence. At 16-24, you're still learning. Everything is heightened at this age – it's when you find your best friends and figure out your future.
'If a partner tells you what to do, or says they want to be with you 24/7, you think that's a sign of them caring about you. People often don't understand that there's a fine line between love and overprotective love, and the latter can cross into emotional abuse.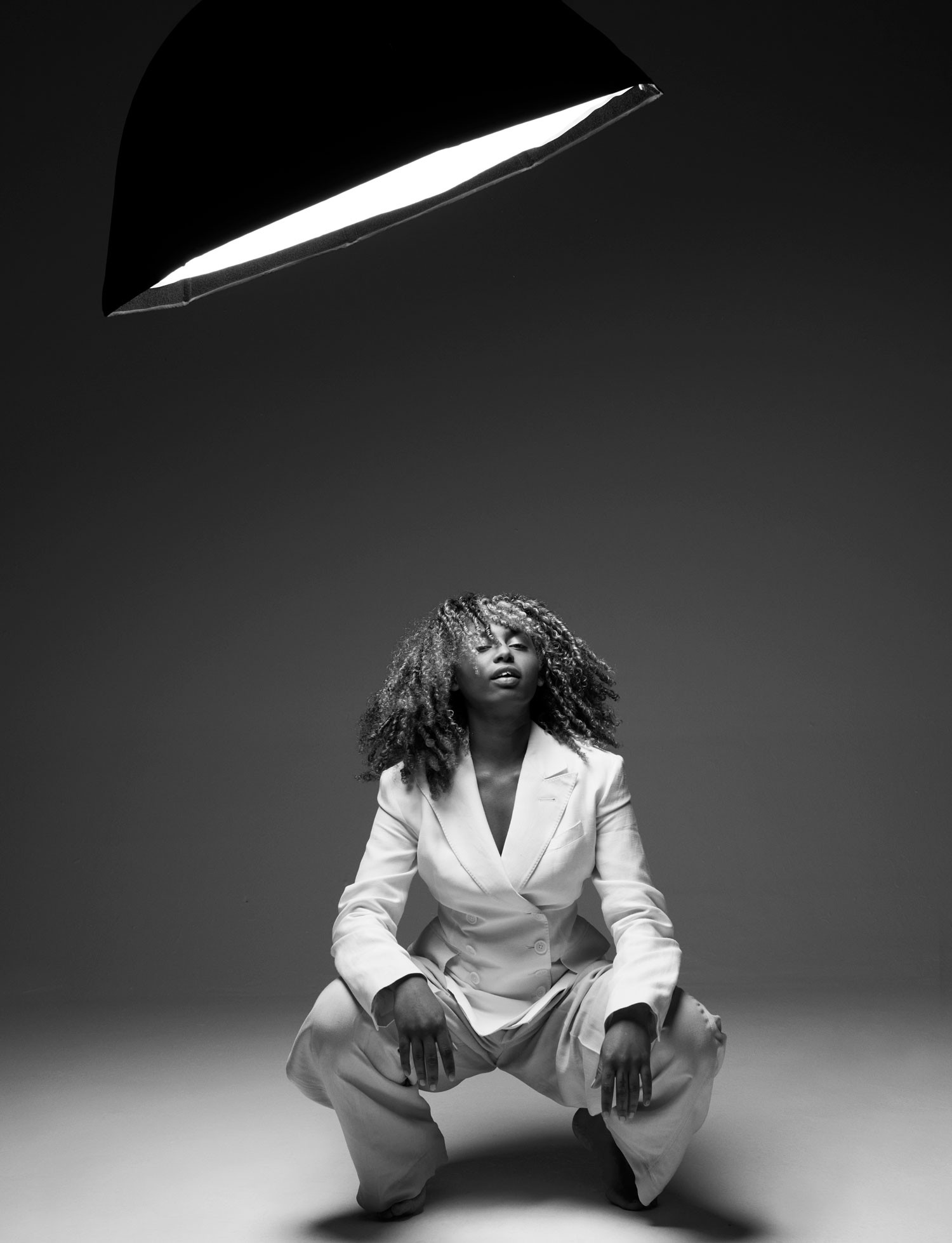 'This is why it's so important that we start talking about the warning signs of abuse and how it's different to love. With Women's Aid, I go to schools to speak about these issues, via its programme Expect Respect, because I know that if I'd seen someone doing that it would have made a huge difference.
'I want any person experiencing abuse to know that it's not forever, and that you're stronger than you think you are. Even though you don't think it will end, it can – it did for me and it can end for you too.'
Michelle Griffith-Robison
Great Britain Olympian, life coach, mum of three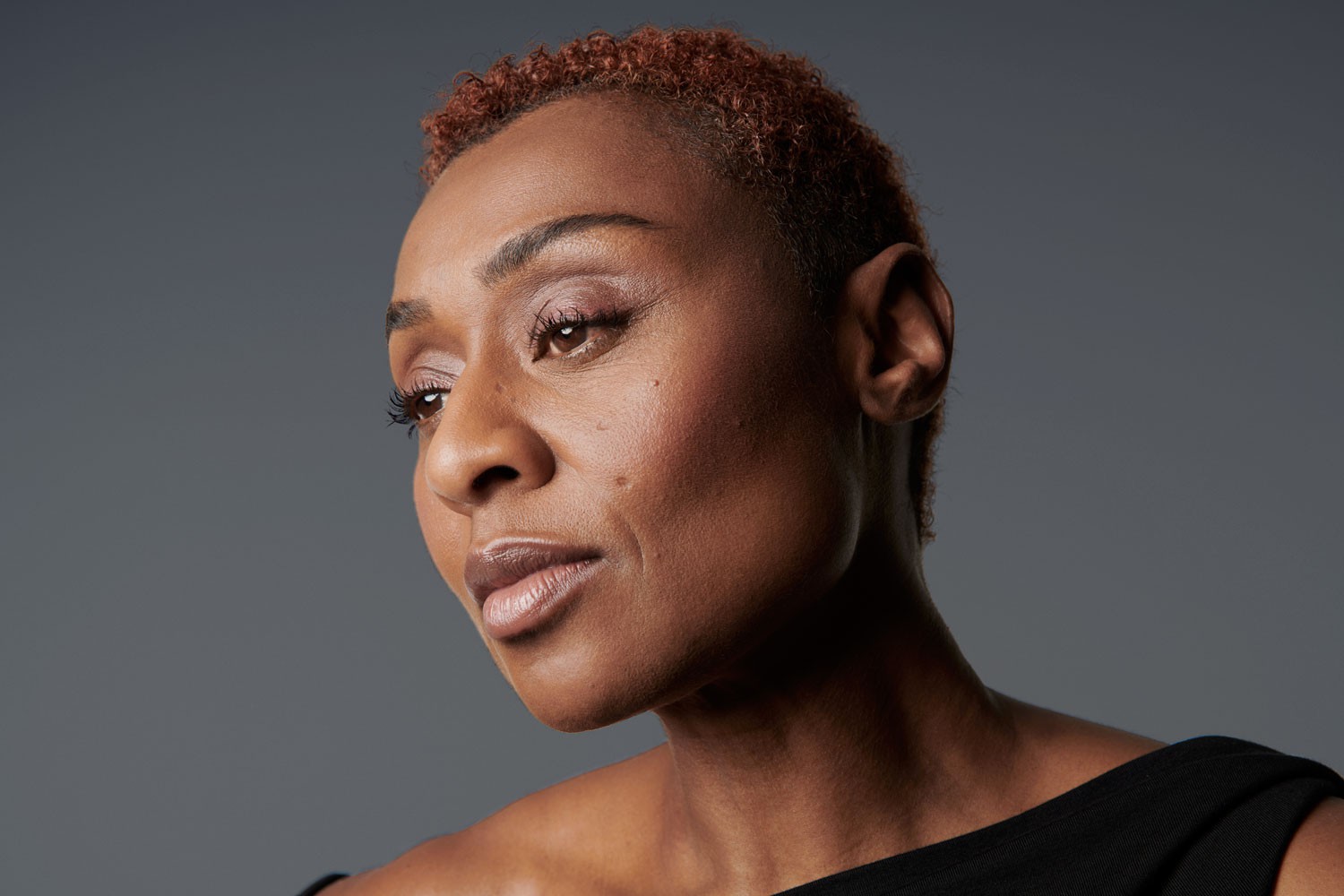 Michelle Griffith-Robinson WEARS Beauty: Nu Glow In Balm; Fusion Ink Foundation SPF18; Touche Éclat High Cover Concealer; Matte Mono Eyeshadow; Crushliner Waterproof Eyeliner; Libre Eau De Parfum, all YSL Beauty. Fashion: dress, Reformation; boots, Kalda; jewellery, model's own
'From my experience, there are some common misunderstandings about abuse. For example, people often think abuse is only physical. "They're not hitting me", they'll say, but as the signs illustrate, abuse can come in many non-physical forms. "But they're only like it sometimes" is another common misconception that we have to reframe – because abusive behaviours shouldn't be happening at all.
'There are also misunderstandings in how we use the word abuse. It can be used too flippantly, like, "He was late last night, he's abusing my time". But arguments, disappointments and disagreements are a natural part of relationships.
'For me, if you feel threatened by your partner's behaviour, that's a red flag. Abuse is when someone disrespects you again and again; when they try to control where you go, what you look like, who you speak to or how you manage your time.
'Sometimes a partner will gaslight you and make you feel like you're going mad – taking note of their behaviours can empower you'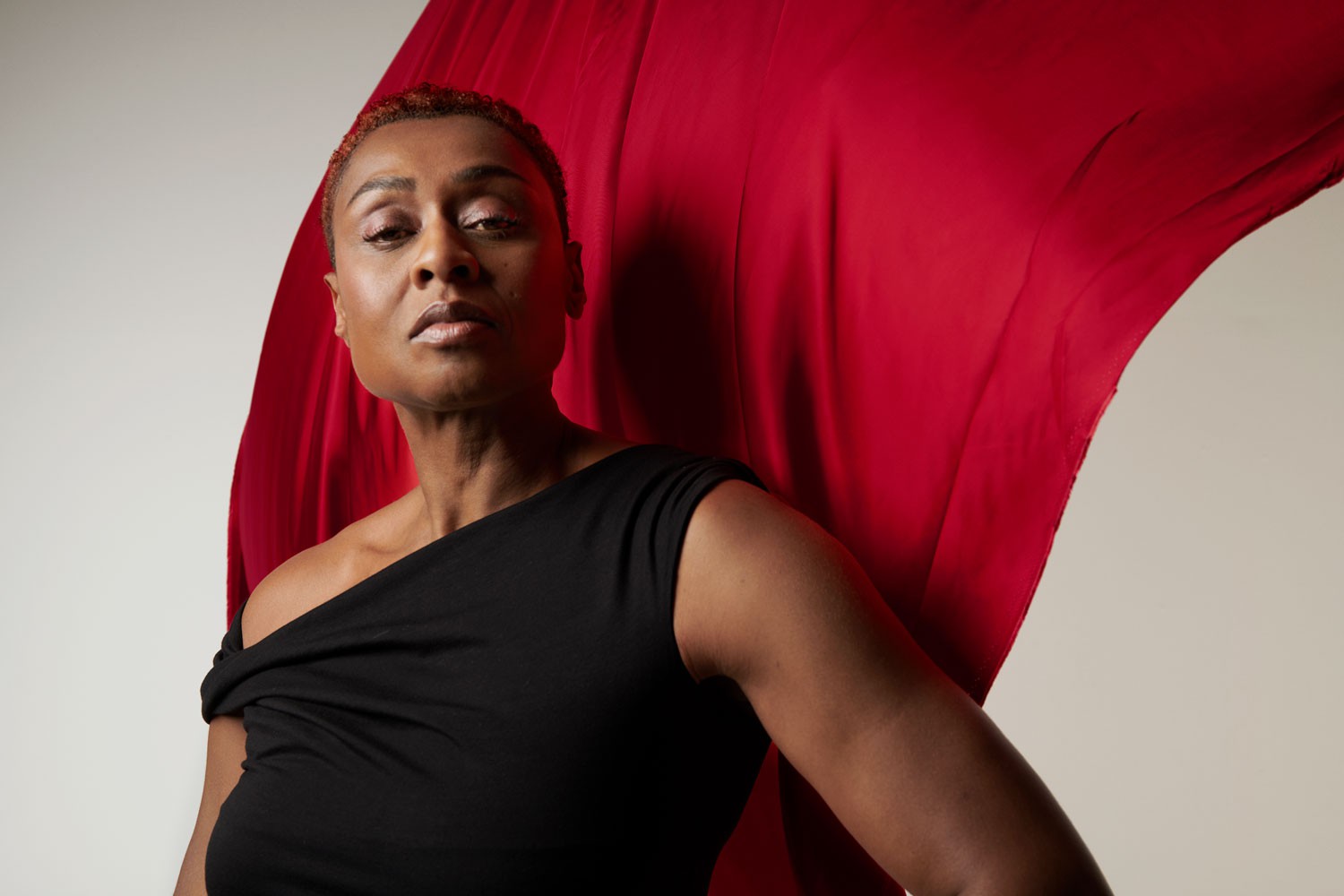 'Typically, people who abuse others have been through some form of trauma themselves. But no matter how compassionate you are, you are not in a relationship to fix somebody's problems. You are there to support your partner while they work through their trauma with someone whose job it is to help them, like a therapist. Ultimately, people have to be accountable for their own actions.
'We need schools to be pushing positive messages about what a healthy relationship looks like from a young age. When young people leave home at 18, they need to have clearly defined boundaries about what behaviour is acceptable in a relationship. Even if they are not getting a good example of a healthy relationship at home, they need to know that it is out there. They need to know what normal looks like.
'I encourage young people to find a group of friends who actively look out for each other. Friends can help educate each other on the red flags of abuse and pull each other to one side if a relationship doesn't seem healthy.
'And if you're experiencing any of the signs of abuse in your own relationship, I'd encourage you to log your partner's behaviour. In these situations, sometimes a partner will gaslight you and make you feel like you're going mad – taking note of their behaviours can empower you.
'Finally, seek some advice through the Women's Aid Live Chat. They are there to listen and can reassure you that you're not on your own, you're not going mad, and that it's definitely not your fault.'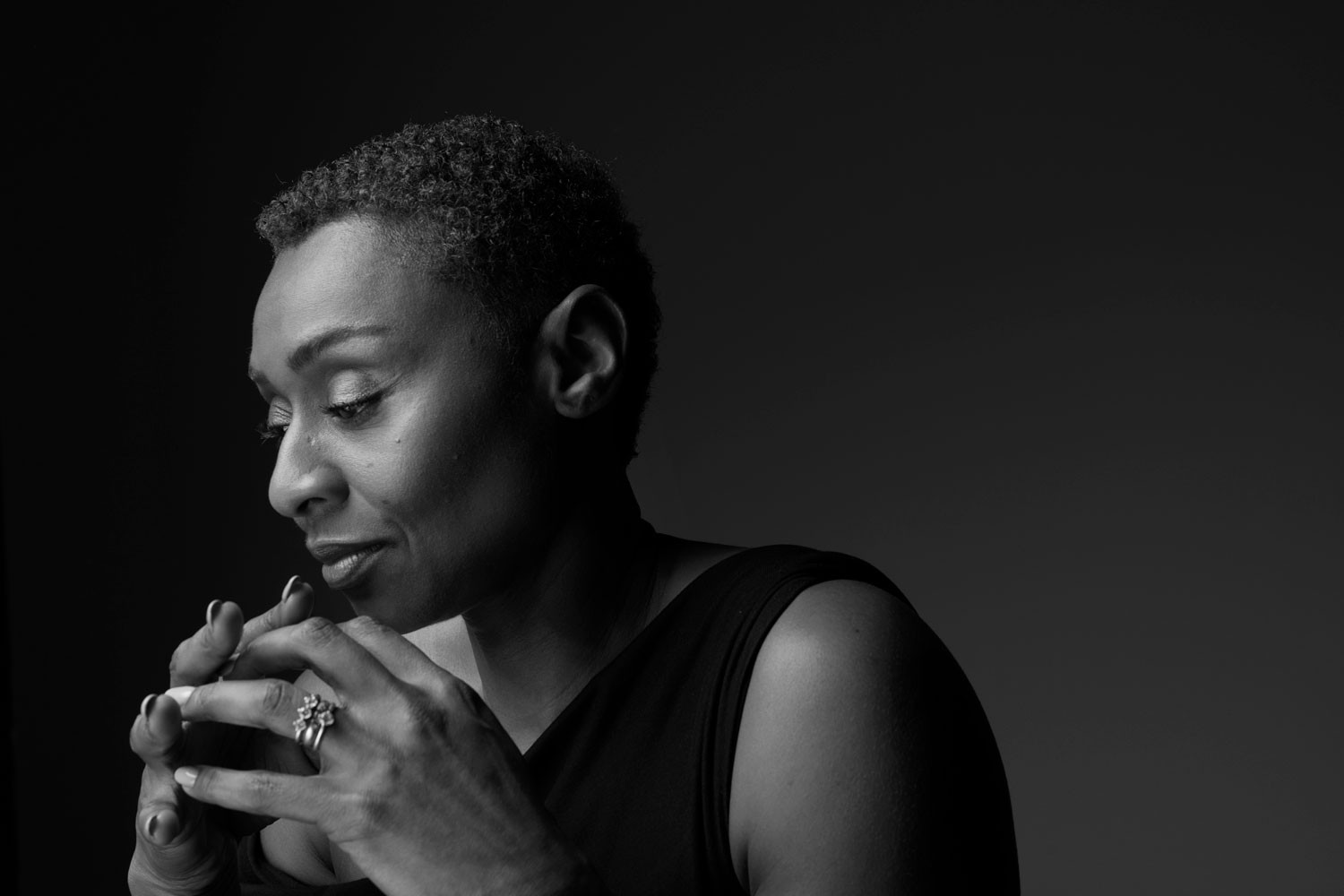 Emotionally abusive behaviours are often the first signs of abuse in an intimate relationship. In the UK, YSL Beauty is partnering with Women's Aid to raise awareness about these warning signs, which fall into the following categories:
Instilling fear and gaslighting
Refusing to acknowledge or speak to you
Using threats to control your behaviour
Coercing you into something against your will
Encroaching on your privacy
Putting you down and diminishing your self-worth
Acting out of irrational paranoia, mistrust and possessiveness
Taking over your daily decisions
Cutting you off from friends and family

CREDITS:
DIRECTOR AND PHOTOGRAPHER: VICKY LAWTON
CREATIVE DIRECTOR: LISA OXENHAM
EDITOR IN CHIEF: ANDREA THOMPSON
MARIE CLAIRE PRODUCER: GRACE WARN
ART EDITOR: ANA OSPINA
MAKEUP ARTIST: CHER WEBB USING YSL BEAUTY
STYLIST: JUSTIN HAMILTON
STYLIST ASSISTANT: VANIA MONTIERO
STYLIST ASSISTANT: GAVI WEISS
TAILOR: NANCY SMITH
HAIR STYLIST: JOSH KNIGHT AT CAREN AGENCY USING BLEACH LONDON
HAIR ASSISTANT: MAIKO KOMORI
MANICURIST: NADIA BLANCO
STILLS + FILM PRODUCTION: OCTOPUS INC
EXECUTIVE PRODUCER: NICOLA DORING
EXECUTIVE PRODUCER: CLAIRE LUKE
PRODUCER: BLAIR SMITH
PRODUCTION MANAGER: CHANEL PARKINSON
PRODUCTION ASSISTANT : MIA TESSEMA
DIRECTOR OF PHOTOGRAPHY: MATTHEW J SMITH
FILM ASSISTANT CAMERA: LOONA RIIA
FILM ASSISTANT CAMERA: KIT DALE
FILM ASSISTANT LIGHTING: WILL SUETZ
FILM ASSISTANT LIGHTING: JOE BRAKEWELL
DIT/DIGI TECH: GABRIEL LLORET
1ST ASSISTANT STILLS: EMMANUEL ROBERT
2ND ASSISTANT STILLS: VALDRIN REXHEPI
SOUND: ANTHONY LEUNG
PRODUCTION DESIGNER: MARCO TURICH
OFFLINE POST PRODUCTION: TRIM EDITING
OFFLINE POST EDITOR: BEN ELKAIM
OFFLINE POST PRODUCER: ELLA SEDGWICK
ONLINE POST PRODUCTION: COFFEE+TV
COLOURIST: SIMONA CRISTEA
ONLINE POST PRODUCER: SHANNEN WARD
CHIEF SUB EDITOR: NICOLA MOYNE