7 major new revelations from Prince Harry's ITV and CBS interviews
Prince Harry's memoir, Spare, is set for release tomorrow.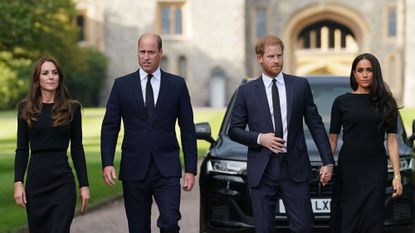 (Image credit: Getty Images)
Prince Harry is one of the most talked-about people in the world, particularly this week with his highly-anticipated memoir Spare, set for release on Tuesday.
On Sunday, ahead of the memoir's UK publication, Prince Harry sat down for two exclusive interviews, splitting his air time between the UK and USA.
Prince Harry's 90 minute UK interview went to ITV's Tom Bradby - the journalist who famously asked Meghan Markle if she was ok during their South Africa tour, prompting her bombshell comments that she was struggling behind closed doors. While Prince Harry's 60 minute US interview went to CBS' Anderson Cooper.
"I don't want my kids or other people of that age growing up thinking: 'Oh wow, this is what happened', the 38-year-old told Cooper of his decision to speak out. "Like no that's not what happened. This is what happened."
Both the ITV and CBS interviews contained bombshell revelations about Prince Harry's childhood, and particularly his relationship with the royal family before, during and following his step away from royal life.
Here are 7 major revelations from Prince Harry's ITV and CBS interviews.
1. Prince William and Prince Harry have a long history of sibling rivalry
While speaking to ITV's Tom Bradby about how his relationship with Prince William has changed over time, Harry opened up about the "older/ younger sibling rivalry", explaining that it is "only now becoming real to [him]".
"After our mother died we were on different paths," Harry explained of his relationship with William, going on to recall the shift when he joined his brother at Eton. "He didn't really want to know me," Harry stated. "He didn't want anything to do with me." Harry added: "That hurt at the time".
He went on to explain however that he is understanding it more watching his own children Archie and Lili, with their age gap being the same as William and Harry's.
"I get how annoying the younger sibling can be to the older sibling," he reflected.
2. Prince Harry used psychedelic drugs to cope with his grief
"I resorted to drinking heavily," Prince Harry explained of the grief he experienced growing up, following his mother's death. "Because I wanted to numb the feeling, or I wanted to distract myself from whatever I was thinking. And I would, you know, resort to drugs as well."
He went on to explain how he used psychedelic drugs to cope with his grief. "I would never recommend people to do this recreationally," he stated. "But doing it with the right people if you are suffering from a huge amount of loss, grief or trauma, then these things have a way of working as a medicine. For me, they cleared the windshield, the windshield of the misery of loss. They cleared away this idea that I had in my head that – that my mother, that I needed to cry to prove to my mother that I missed her. When in fact, all she wanted was for me to be happy."
3. Prince Harry and Prince William begged their father not to marry Camilla, Queen Consort
Prince Harry's relationship with his stepmother Camilla, Queen Consort, has made particular headlines following his two interviews.
A leaked excerpt from Spare alleges how Princes Harry and William accepted Camilla, but "begged" their father not to marry her.
"In spite of Willy and I begging him not to, my father proceeded with his plan," Harry reportedly writes, via NBC News. "We shook him by the hand and wished him all the best without hard feelings. We recognised that he was going to be with the woman he always loved, the woman that fate had in store for him from the beginning."
4. Prince William and Prince Harry use a "special code" to communicate
Prince Harry recalled in his ITV interview that Prince William had pulled him aside at their grandfather's 2021 funeral, so that they could have a private conversation.
"Harold you must listen to me, I just want you to be happy. Harold I swear," he recalled Prince William telling him, before using the phrase: "I swear on mummy's life."
This, Harry explained in the ITV interview, was a "special code" used between the brothers when they urgently needed to be heard by the other.
"It stopped me cold, as it was meant to," Harry explained to Bradby. "Not because he'd used it, but because it didn't work. I simply didn't believe him."
5. Prince Harry was not included in the royal family's plans surrounding the Queen's death
During Prince Harry's interview with Anderson Cooper, he spoke about the Queen's death, recalling that he was not included in the travel plans to Balmoral.
"I asked my brother— I said, 'What are your plans? How are you and Kate getting up there?'", Harry recalled during the 60 minute interview. "And then, a couple of hours later, you know, all of the family members that live within the Windsor and Ascot area were jumping on a plane together. A plane with 12, 14, maybe 16 seats."
The Queen had reportedly already passed away by the time he later arrived in Scotland.
Prince Harry explained that he had received a call from his father to say that the Queen's health was "worsening", but he found out about her tragic death from the BBC website.
6. King Charles blamed himself for Prince Harry's mental health struggles
Prince Harry recalled a private conversation with King Charles where he opened up to his father about his mental health struggles. This Harry details in Spare began to spiral after his return from Afghanistan.
When King Charles learned the extent of Prince Harry's panic and anxiety attacks, he reportedly "lowered his head and said, 'I suppose it's my fault. I should have gotten you the help you needed years ago.'"
Prince Harry explained to ITV's Tom Bradby that he told his father that it "wasn't his fault", adding that he "appreciated the apology".
7. Prince Harry has not spoken to King Charles or Prince William for a while
During Prince Harry's interview with Anderson Cooper he was asked if he was in contact with Prince William, either in person or via text. "Currently no," Harry replied. "But I look forward to us being able to find peace." Cooper then enquired as to whether Prince Harry was speaking to his father, King Charles, to which Harry responded: "We aren't. We haven't spoken for quite a while. No, not recently."
"The ball is very much in their court," he continued. "But, you know, Meghan and I have continued to say that we will openly apologize for anything that we did wrong, but every time we ask that question, no one's telling us the specifics or anything. There needs to be a constructive conversation, one that can happen in private that doesn't get leaked."
We will continue to update this story.
Celebrity news, beauty, fashion advice, and fascinating features, delivered straight to your inbox!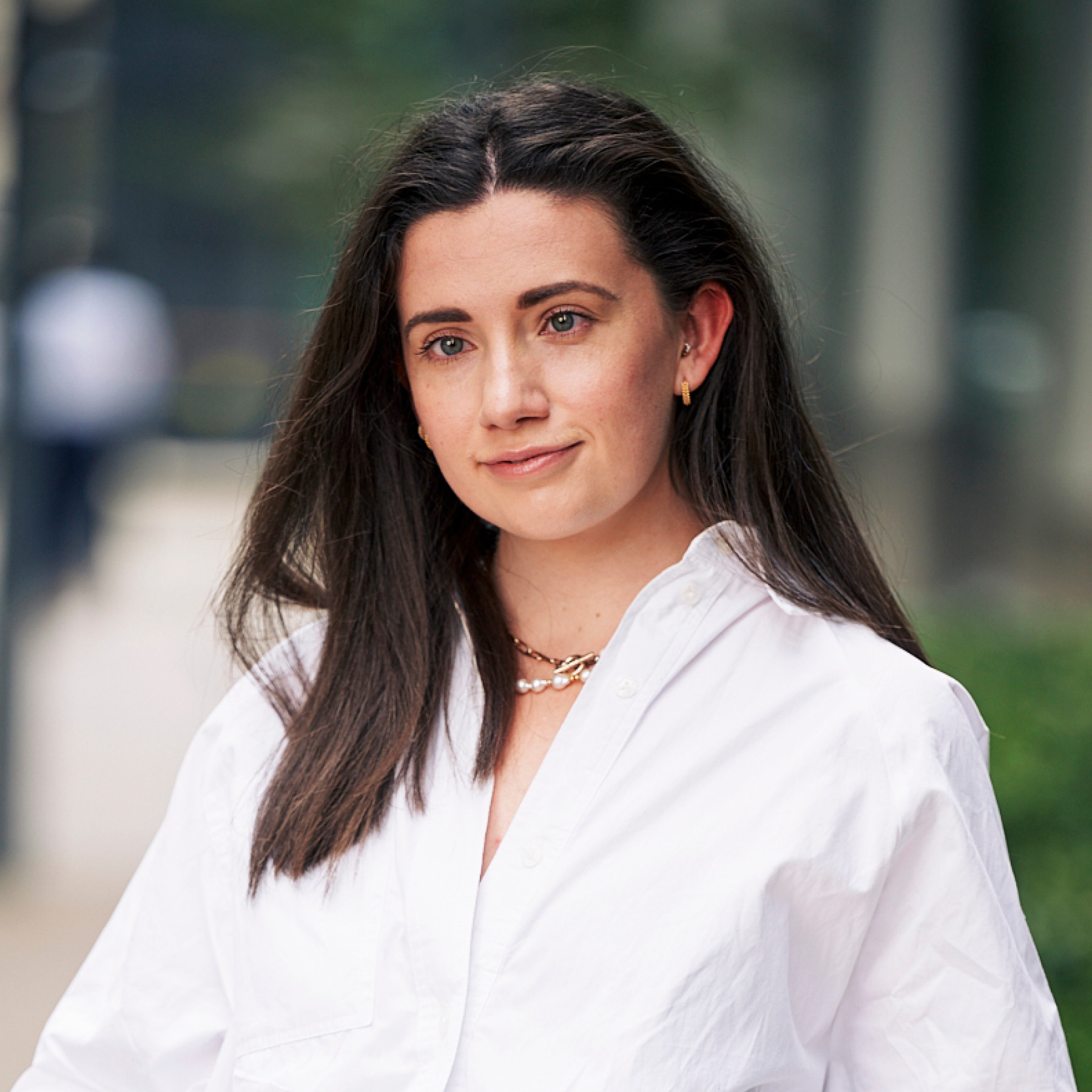 Jenny Proudfoot is an award-winning journalist, specialising in lifestyle, culture, entertainment, international development and politics. She has worked at Marie Claire UK for seven years, rising from intern to Features Editor and is now the most published Marie Claire writer of all time. She was made a 30 under 30 award-winner last year and named a rising star in journalism by the Professional Publishers Association.