Is infidelity hereditary?
Is it true that cheating runs in the family?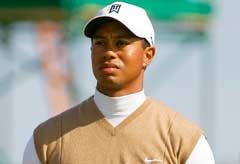 (Image credit: Rex Features)
Is it true that cheating runs in the family?
We all know that if you want to catch a glimpse of your partner in old age, look no further than his father. But could we be learning more from our man's family history than whether grey hair or middle-aged spread is on the agenda?
According to some psychologists, children are likely to replicate a parent's adulterous behaviour as a result of years of exposure and subtle conditioning.
The news comes in light of Tiger Woods' alleged affairs, and how his supposed behaviour mirrors his own father, Earl Woods', confirmed tangled sex life.
And if this is in fact possible, does that mean serial adultery results from genetic predisposition, or is a person merely copying the philandering blueprint set by a parent?
We want to hear your views on this subject. Do you know someone who seems to have inherited the 'cheating gene'? Or do you strongly believe that a person is who they choose to be - family history has nothing to do with it?
We want to hear your experiences and stories so join in Marie Claire's Big Debate, by posting your comment in the box below.
GET INVOLVED WITH MORE MARIE CLAIRE DEBATES BY CLICKING HERE
Celebrity news, beauty, fashion advice, and fascinating features, delivered straight to your inbox!