Wall Porn Alert: Luxe Movie Posters You're Going To Want On Your Bedroom Wall
There's a cool new bunch of illustrators changing the pop art scene.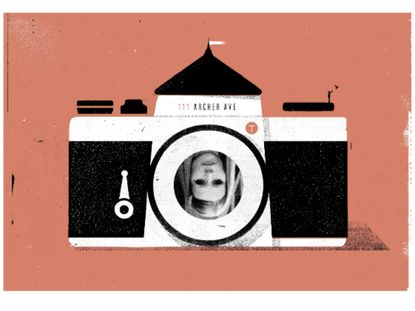 There's a cool new bunch of illustrators changing the pop art scene.
Time to make space on your bedroom wall because the humble film poster just got a luxe upgrade.
Remember when you would decorate your student digs with some dog-earred movie posters you brought home from your Saturday job at Blockbuster video? Well, your interiors inspiration might now be altogether more stylish and grown-up but that doesn't mean the allure of film nostalgia mixed with some exciting new talents from the modern art world isn't still going to make it onto your Pinterest board.
As Print Club London curates its film poster exhibition, Summer Screen Prints, for the second year running at London's Somerset House, we look at the new YBAs (Young British Artists) capturing our imagination and ensuring our walls will never look dull again.
To celebrate the 10th anniversary of Film4 Summer Screen, some of the hottest new artists on the scene including Rose Blake, Kate Moross and fashion doodlebomber Hattie Stewart, have been commissioned to re-imagine some classic movie posters. E.T., The Royal Tenenbaums, Annie Hall and Sense and Sensibility are just some of the films turned into seriously kitsch illustrations to be displayed at Somerset House until August 25.
What's more, each gorgeous limited edition print is available to buy for £45 in the West Wing Galleries, or online.
Here's our pick of the best. Get them before they're gone and give your white-washed walls something to smile about.
The Royal Tenenbaums, by Patrick Concepcion of Concepcion Studios
Gentlemen Prefer Blondes, by Cassandra Yap
E.T, by Rose Blake
Spring Breakers, by Hattie Stewart
A Fistful of Dollars, by Joe Wilson
Ghostbusters, by Caspar Williamson
Celebrity news, beauty, fashion advice, and fascinating features, delivered straight to your inbox!