Victoria Beckham: Why I Decided To Auction Off My Clothes Instead Of Saving Them For Harper
Victoria Beckham explains her wardrobe clear out, in her own words.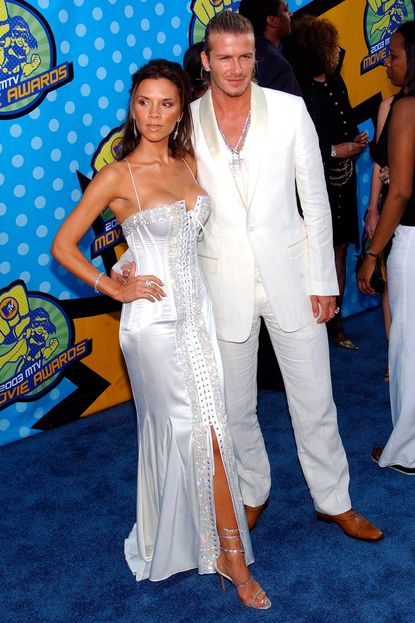 (Image credit: Rex)
Victoria Beckham explains her wardrobe clear out, in her own words.
Victoria Beckham's wardrobe back catalogue is a thing of wonder, so it's no wonder the recent auction of 600 of her most famous pieces made front page fashion news.
It's all for charity - and a wonderful charity at that. Mothers2mothers educates HIV-positive mothers in sub-Saharan Africa on how to avoid infecting their infants with the virus.
In an article VB wrote for The Telegraph, the designer explains, very eloquently, why she decided to get rid of so many of the iconic clothes instead of saving them for Harper Beckham.
'I'm blessed in that I've got a beautiful daughter to hand lots of things down to. But out there in a world where mothers are trying to prevent the transmission of HIV/Aids to their own unborn babies, and where mothers are struggling to get the medication for their own daughters, these clothes have more value being sold online than sitting in a closet for another 20 years waiting for Harper to take an interest. Selling these clothes will raise awareness and raise money for this fantastic charity.'
She admits parting with these famous ensembles was a huge deal, and sometimes very emotional, but it's something that she hopes will make difference.
'All of these items have a sentimental meaning. They represent happy moments with friends, with family, David and I attending weddings, special events and red carpets. I remember almost every occasion - and if not, there's always a photograph somewhere to remind me! The white D&G dress I wore to the MTV awards, for instance, was made especially for me. It was a huge deal back then, David and I dressing the same (ha,ha!) the hair, the make-up, the diamonds, it was special, and therefore the dress is special.
'So each item tells a story, and looking back through the archive was brilliant fun; sometimes with my mum and sister, other times with some of my team from the office... Now I hope that some of the people that buy these items will then wear them on their own special occasions and create their own special memories.'
We could sure make some amazing memories in that Dolce & Gabbana diamante corset dress...
Celebrity news, beauty, fashion advice, and fascinating features, delivered straight to your inbox!