Don't Wash Your Jeans For A Year, Advises Levi's CEO… Can You Hack It?
How long can you go without washing your jeans?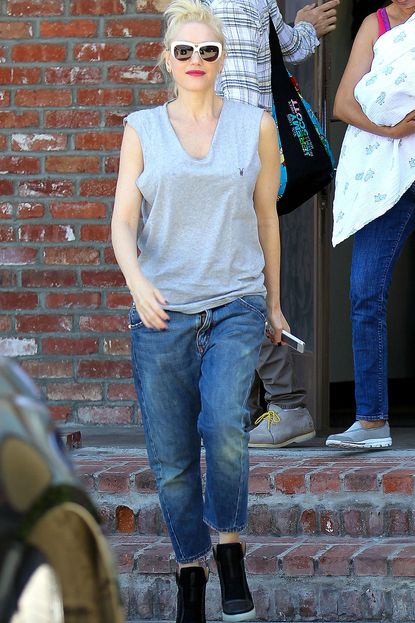 How long can you go without washing your jeans?
Believe it or not, the key to getting that perfect fit, and making sure your favourite pair of jeans stands the test of time is to avoid the washing machine, says Levi's CEO Chip Bergh.
'These jeans are maybe a year old and have yet to see a washing machine,' Bergh said of the pair he was wearing during a discussion with Fortune Magazine. 'If you talk to real denim aficionados, they will tell you, don't wash your blue jeans.'
Many premium label denim brands suggest not washing denim to preserve the fit, strength and colour of your jeans. 'I know that sounds totally disgusting, I know it does, but believe me, it can be done. You can spot clean it, you can air dry it, it's fine. I have yet to get a skin disease or anything else,' he said.
When your denim begins to smell, putting them in the freezer for 24hrs supposedly kills the germs that cause odour.
Gross, right? Actually, not really. Back in 2011, then-student at the University of Alberta Josh Le and his professor Rachel McQueen conducted an experiment where Le let his favourite pair of jeans go 15 months (shock-horror!) without a wash. He wore a pair of sturdy Nudie Jeans 330 times before swabbing the denim for harmful bacteria, and repeated the test 13 days post-wash.
'There did not appear to be differences in the bacterial carriage depending on whether the jeans had been worn for 15 months or only 13 days,' McQueen's findings read. Apparently, the bacteria were not harmful, and mostly came from Le's skin.
Though Le and McQueen's findings were not conclusive evidence that no-wash denim is safe, they certainly raise the issue of sustainability, not to mention effort.
We all dread shopping for jeans. It is nearly impossible to find a good pair of that fits perfectly. Instead of chucking our duds as soon as we're fed up with them, they suggest we should take better care of the garments we love, to avoid shopping hell and to do a tiny part in helping our planet.
Levi's is celebrating the 141st anniversary of their iconic 501 jean this week. Bergh spoke of a pair of Levi's 501's stored in the archive that are whopping 135 years old. We'd love to try those on...or would we?
Would you go a year, or even 6 months without washing your jeans? Tell us what you think in the comment box below…
Shop the latest 'made and crafted' Levi's on the Marie Claire Edit.
Got a tablet? Take the new look Marie Claire wherever you go, download straight to your iPad & iPhone, Kindle (just search the store for 'marie claire magazine'), Nook or Google Nexus for only £2.99.
Celebrity news, beauty, fashion advice, and fascinating features, delivered straight to your inbox!