Marie Claire is supported by its audience. When you purchase through links on our site, we may earn commission on some of the items you choose to buy.
Baby, just say yes
Forget The Avengers for a second, there's a new rumoured Marvel team up we're dying to see. We're getting another addition to the X-Men series next year called X-Men: Dark Phoenix and a recent casting announcement has revealed that Dazzler, a mutant songstress, is now officially on the character list. She's tall, blonde, outspoken and doesn't shy away from a celebrity feud – so while she hasn't been formally cast, Taylor Swift is the name on everybody's lips.
Dazzler won't play a big role in the series and if Taylor Swift is officially announced, she'll more likely be following in the footsteps of her friend Ed Sheeran's Game of Thrones cameo with just a snatch of screen time. The X-Men team have certainly been fanning the flames, as back in 2015 the Shake it Off singer was snapped alongside producer/screenwriter Simon Kinberg, James McAvoy and Game of Thrones' Sophie Turner while filming in Canada.
Sophie, one of Taylor's friends, then proceeded to set the whole damn world on fire when she went a step further and posted a still from X-Men: Apocalypse on her Instagram. In it, she posted a photo of herself as Jean Grey with Tye Sheridan's Cyclops, who held up one of Dazzler's LPs. Sophie sneakily tagged Taylor as Dazzler in the image and captioned it, '#FlashbackFriday to that time Cyclops and I went shopping at the mall and found our favorite singer's album (pre 1989, of course).'
Dazzler wouldn't be a massive stretch for Taylor, as she's one of the X-Men universe's iconic pop princesses (who's also a huge advocate for the mutant population). While Taylor is more used to singing on film soundtracks than actually appearing onscreen, she has a few acting credits to her name including her debut as a victim on CSI: Crime Scene Investigation and bigger roles onscreen in Valentine's Day and The Giver. The only struggle we envision is the fact that Dazzler's renowned for being a killer dancer and – uh – well. Well.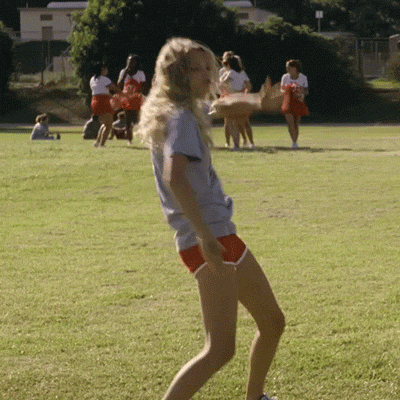 Whatever winds up happening, you'll have to wait until November 2018 to catch X-Men: Dark Phoenix in cinemas for a glimpse of Dazzler. As for Taylor Swift, who hasn't released an album in two years since 1989, who knows when we'll hear her tunes next.
Come on T-Swizzle, hit a girl up.