Marie Claire is supported by its audience. When you purchase through links on our site, we may earn commission on some of the items you choose to buy.
LiLo's set to stay behind bars until at least the end of July
Lindsay Lohan's hopes of an early release have been dashed this week, after a prison spokesman revealed she definitely won't be out before the end of July.
LINDAY'S LOHAN'S CAREER IN PICS

The sorry star's just six days into her ninety-day sentence, and already talk has turned to her release.
But it seems she won't be able to escape as early as she thought.
'She won't be released this week,' said a spokesman for the Los Angeles Sheriff's Department.
Clearly still adjusting to prison life, Lindsay used up all her visiting hours in the first few days, and had to spend the weekend all alone.
'It was hard for her not to see her family over the weekend,' her attorney, Shawn Chapman Holley, told American magazine People. 'She obviously wants to see her family.'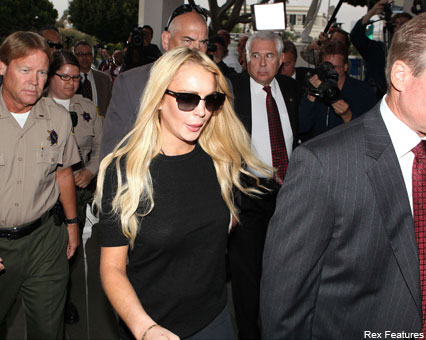 But things aren't all bad for the Mean Girls star. Prisoner Alex Neiers, who shared a neighbouring cell at the jail, has just been released and has told how Lindsay's settling in, revealing she gets special treatment from the guards.
'I mean, she got to keep her extensions in and everything, which most people don't, and the girls were like, 'Ah, they had to take my weave out,' she said in an interview with E! online.
Are you pleased Lindsay won't be using her get out of jail free card just yet? Let us know your thoughts in the comments box below.