Megan Fox in talks to play Elizabeth Taylor in new movie
Megan Fox could be replacing Lindsay Lohan to play the late screen idol Dame Elizabeth Taylor in a new biopic movie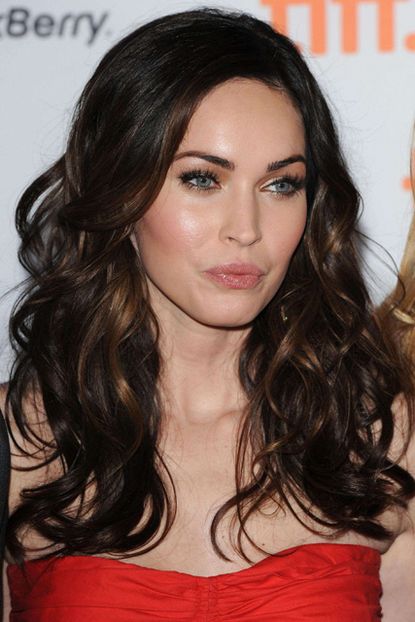 (Image credit: Rex)
Megan Fox could be replacing Lindsay Lohan to play the late screen idol Dame Elizabeth Taylor in a new biopic movie
Megan Fox could be replacing Lindsay Lohan to play the late screen idol Dame Elizabeth Taylor in a new biopic film.
MEGAN FOX: STYLE HIGHS AND LOWS Last week it was rumoured that Lindsay Lohan would be playing Elizabeth Taylor in the upcoming movie based on the late actress' life.
But now Megan Fox is hot on her heels to be cast as the Hollywood icon.
The feature film, entitled Liz and Dick, will be made-for-TV and not released in cinemas, as first thought, but the competition for the role is still stiff.
The film's executive producer Larry Thompson told E News: 'I've been talking to Lindsay Lohan directly, and with her reps, and have been in conversation with other actresses, including Megan Fox.
'It's a very serious selection. It's like casting for Hollywood royalty.' Although Megan Fox seems the more likely choice, what with her brunette locks and piercing blue eyes, apparently Lindsay is extremely keen to play the role.
According to TMZ.com, Lindsay wants to put the last troublesome year, of jail, community service and rehab, behind her and focus again on her acting career, which was put on hold back in 2010.
But if the Mean Girls actress wins the role she will have to speed up her probation and community service before filming begins in early spring.
Both 25-year-olds will find out if they've won the role to play Liz as early as next week.
Do you think Megan Fox will make a better Elizabeth Taylor than Lindsay Lohan? Who else would you cast to play Elizabeth Taylor? Tell us what you think in the comments box below...
Celebrity news, beauty, fashion advice, and fascinating features, delivered straight to your inbox!