Jay-Z reveals that Beyonce suffered a miscarriage before baby Blue
The couple have released a statement about the birth of Blue Ivy Carter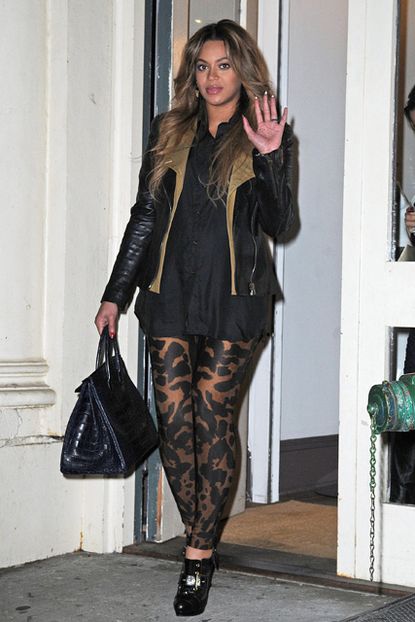 (Image credit: REX)
The couple have released a statement about the birth of Blue Ivy Carter
As Beyonce and Jay-Z release a joint statement about the birth of baby Blue Ivy, the rapper reveals that Bey once suffered a heartbreaking miscarriage.
Jay-Z, 42, has released a song called Glory in honour of his newborn daughter and has posted it on his website Life and Times.
BEYONCE GIVES BIRTH TO BABY BLUE IVY
In the song, he talks about the miscarriage the pair went through, the 'false alarms and false starts' and even the fact that baby Blue was conceived in Paris.
He raps: 'Last time the miscarriage was so tragic. We was afraid you'd disappear. But nah baby you magic.'
He goes on to say that his daughter, who was born in New York on Saturday, is his greatest creation.
The song goes: 'The most amazing feeling I feel, words can't describe what I'm feeling for real. Baby, I paint the sky blue, my greatest creation was you.
'You're the child of destiny. You're the child of my destiny. You're my child with the child from Destiny's Child.'
BEYONCE AND JAY-Z'S RELATIONSHIP IN PICS
The sound of Blue Ivy crying can also be heard at the end of the song.
The usually very private couple have also released a statement about their new addition, contradicting reports that the baby had been delivered by cesarean section.
It said: 'We are both happy to announce the arrival of our beautiful daughter, Blue Ivy Carter, born on Saturday, January 7, 2012.
'Her birth was emotional and extremely peaceful, and we are both in heaven. She was delivered naturally at a healthy 7 lbs and it was the best experience of our lives.
'We are thankful to everyone for all your prayers, well wishes, love and support.'
It's reported that Beyonce and Jay-Z spent £1.3million on extra security at Lennox Hill hospital in Manhattan, but that other new parents in the ward have complained about the disruption it caused to them and their birthing experience, with some even saying that the extra security meant they missed out on precious moments with their babies.
Some disgruntled parents have said that they were denied access to their newborns in the NICU for up to three hours.
The hospital has released a statement saying that they've received no formal complaints about the extra security put in place for the birth of Blue Ivy and that they take quality of care seriously for each and every patient.
BEYONCE'S MATERNITY STYLE PARADE
BEYONCE AND JAY-Z'S RELATIONSHIP IN PICS
Celebrity news, beauty, fashion advice, and fascinating features, delivered straight to your inbox!