Marie Claire is supported by its audience. When you purchase through links on our site, we may earn commission on some of the items you choose to buy.
The star has been spotted out and about with her BFF, and is rumoured to have met with several TV bosses in a move to negotiate a US career
Cheryl Cole has been spotted out and about in LA with BFF Derek Hough ahead of her return to the X Factor next week, reportedly meeting with TV bosses all desperate to launch her US career.
SEE ALL THE LATEST CHERYL COLE PICS HERE!
After being holed up at home for weeks during her battle with Malaria, it seems Cheryl's keen to get out and about in the sunshine, and was spied stepping out to pick up a healthy sandwich at Subway.
But far from being a relaxing break, Cheryl's been hard at work during her US trip, and has reportedly met with television execs about possible TV opportunities.
'She is meeting execs at Fox who are keen to see what all the fuss is about, while Derek has also lined her up for casual talks with the DWTS crew,' said one insider.
This fuels rumours that Cheryl could be set to partner Derek in hit US show Dancing With the Stars, and could be considering a more permanent move stateside.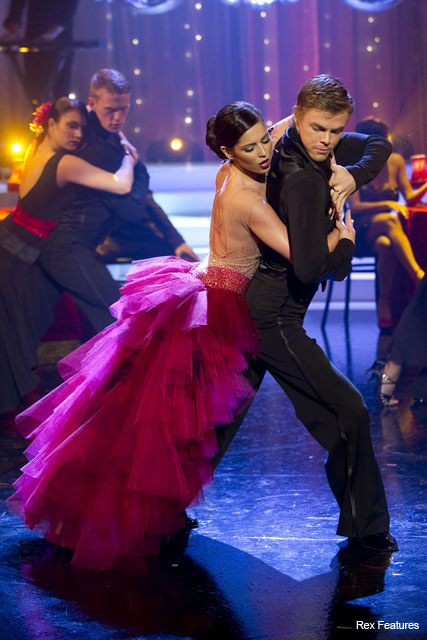 'Cheryl has been approached to take part in the next season of the show,' one insider told the Mail on Sunday.
'She is planning to take meetings about it while she is in LA and has said she is intrigued by the idea and wants to find out more.
'The show is a smash hit and really helps boost careers as it is so high-profile and has a massive viewership and makes a household name of everyone who takes part.'
Would you like to see Cheryl make a permanent move to the US? Let us know in the comments box below.
SEE ALL THE LATEST CHERYL COLE PICS HERE!